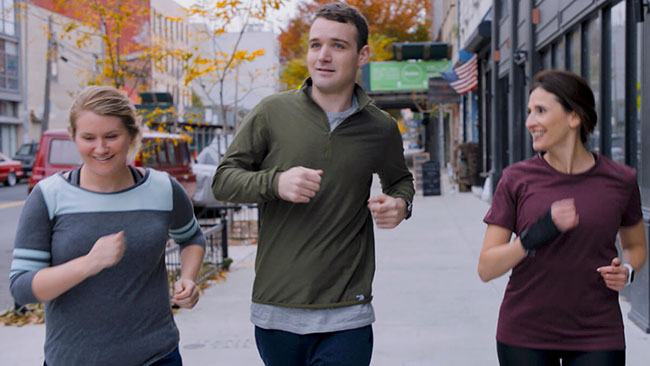 Josh Reviews Brittany Runs a Marathon
In Amazon Studios' film Brittany Runs a Marathon, Jillian Bell (The Night Before, Office Christmas Party) stars as Brittany, a single young woman living in New York.  Brittany is happy with her party-going lifestyle, but when she sees a doctor (as part of a scheme to score a prescription to Adderall), she gets the surprising news that she is unhealthy and needs to lose weight.  Initially resistant to the idea, Brittany gradually begins to experiment by going for a run.  To her great surprise, she gets into it, and eventually meets two new friends: Seth (a new dad who is embarrassed about his lack of physical fitness) and Catherine (Brittany's wealthy neighbor).  The three challenge each other to run the New York City Marathon.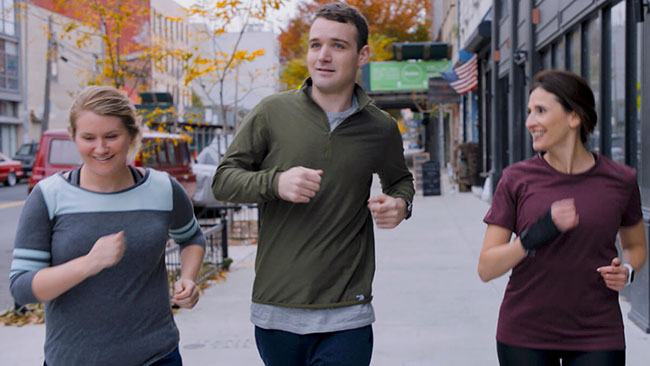 Jillian Bell has always impressed me with her comedic timing, and it's a delight to see her step into a leading role here in this film.  She is fantastic.  She's effortless with her mastery of comedy, killing in both the film's big comedic set-pieces and tiny small moments alike.  But she's also completely convincing and painful in the film's dramatic sequences.  I hope this film proves to be a strong boost for Ms. Bell's continuing career.
The film is very funny, but it's also grounded in the drama of Brittany's often-painful, often-failed journey to grow up.  There are some tough-to-watch moments in the film, as we see Brittany make bad choices at times, often taking several steps back after she's taken a step forward.  The film's "hook" is about her quest to lose weight by running, but thankfully Brittany's weight isn't really what the film is about.  As the story unfolds, and we get to know Brittany as a person, we gradually discover — as she does — the damaged places within her, and the steps she needs to take in order to heal.  Brittany has an almost pathological inability to accept help from others; she interprets offers of friendship and support as pity, and so lashes out whenever someone in her life reaches out to her.  This is the true journey Brittany is on in the film.  Her weight loss is just a side-effect.  I'm pleased that the film has this depth to it.  Balancing comedy and drama is difficult, and many films fail in the attempt.  But I enjoyed both aspects of Brittany Runs a Marathon, the comedic moments and the dramatic character arcs.
Michaela Watkins (Wanderlust, In a World…, They Came Together) plays Brittany's neighbor Catherine.  Ms. Watkins is a brilliant comedic performer; this is a mostly straight dramatic role, but she is fantastic nevertheless.  Brittany looks down her nose at Catherine, who she sees as someone with a nearly-perfect life.  I enjoyed how the film allows us, along withy Brittany, to learn that Catherine has as many problems as Brittany does, albeit different ones.  Ms. Watkins is able to perfectly play the uptight version of Catherine who we meet at the beginning of the film (seeing her primarily through Brittany's eyes), while gradually softening as we are allowed to peel back the layers of her character.
Micah Stock plays Seth, and he brings a pleasingly gentle warmth to the character.  I enjoyed Utkarsh Ambudkar's work in Brockmire season two, and he is great here as Jern, the slacker who disrupts Brittany's house-sitting job.  Lil Rel Howery is very sweet and funny as Demetrius, Brittany's step-brother slash father-figure.
Writer/director Paul Downs Colaizzo has created a marvelous film with Brittany Runs a Marathon.  I'm glad to have seen it!  (It was one of my favorite films of 2019.)  I'll be paying close attention to what Mr. Colaizzo does next.
Please support MotionPicturesComics.com by clicking through one of our Amazon links the next time you need to shop!  We'll receive a small percentage from any product you purchase from Amazon within 24 hours after clicking through.  Thank you!