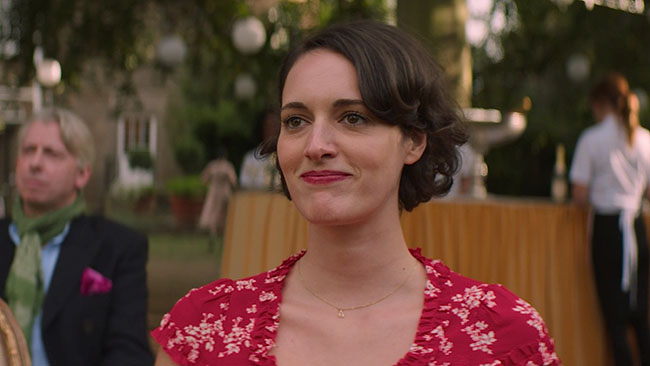 Josh Reviews Fleabag!
I'd been hearing about Fleabag for years, ever since the first season of Phoebe Waller-Bridge's show was released back in 2016.  The acclaim for the show's second season, released this past March, bumped the show up higher on my (lengthy) to-watch list.  About a week or two before Ms. Waller-Bridge cleaned up at the Emmy Awards, I finally wised up and started watching.  Thank goodness!  I tore through the show and was done with the two six-episode seasons in less than a week.  I'm sorry I waited so long to watch the show and equally regretful that I devoured all of the episodes so quickly, because this show is phenomenal.  It's quickly become the TV show I am most evangelical about these days.  I think it's an absolutely brilliant accomplishment.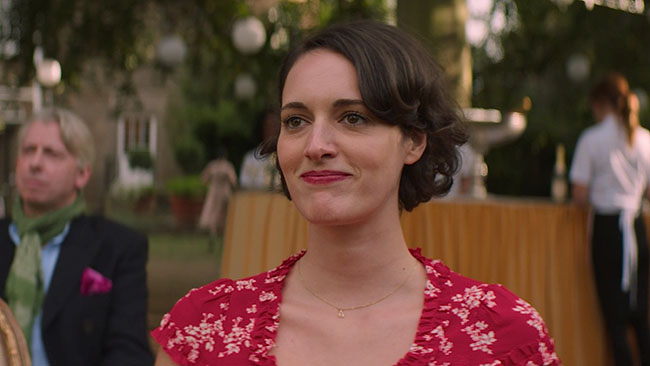 Phoebe Waller-Bridge created the show (based on her one-woman play).  She wrote every episode, and stars as Fleabag, the unnamed woman at the center of the story.  (Ms. Waller-Bridge has suggested that the name refers to the messy reality underneath the main character's put-together exterior; the character is never actually referred to by the nickname "Fleabag" on-screen.)  To tell you too much about the show would be to spoil its many wonderful surprises and layers.  Suffice to say, Ms. Waller-Bridge's character is a bit of a mess, a young woman who owns her own cafe but who is drowning in debt and floundering in her personal life.  Ms. Waller-Bridge is magnificent in the role; funny and heartbreaking and immediately captivating for the audience.  She invites us into her life and we dive in with enthusiasm.
That's one of the keys to the show.  Ms. Waller-Bridge's character often speaks directly to us, the TV viewer watching at home.  We're her confidantes; her secret friends.  It's a device that pays off emotional dividends, as we are drawn in to her life and her story and are made, in many ways, a part of that story.  It's also the set-up for many, many magnificent jokes.  Ms. Waller-Bridge can get more comedic mileage out of a quick glance into the camera than anyone since Johnny Carson.
Fleabag achieves the impressive tightrope-balance of being incredibly, extraordinarily, astoundingly funny — fall-off your seat funny — while also gradually building to be a story of great depth and emotion.  (Although they are very different types of shows, I am reminded of Catastrophe, which strikes a similar balance in tone.  The two shows also share a ribald, very raunchy sense of humor.)  I can't believe that a show exists that, in only two short seasons (each consisting of six half-hour episodes), can be at the same time so hilarious and so poignant.  I was deeply moved by the end of both seasons.
The entire cast is amazing.  Sian Clifford is extraordinarily deadpan as Fleabag's sister Claire.  I love the relationship between these two very different women, Fleabag and her sister.  They are such opposites, and yet you can see the love between them even when each is driving the other absolutely mad.  Olivia Colman has stepped into the spotlight in recent years (playing Queen Anne in The Favourite and Queen Elizabeth on The Crown; I haven't seen either of those, but I've very much enjoyed her work in Locke, The Night Manager, The Lobster, and Murder on the Orient Express).  This show demonstrates perfectly just why she's become such a star.  She is magnificent as the tough, self-absorbed woman now engaged to marry Fleabag's father.  She's so deliciously smarmy in the role; you just want to throttle her character whenever she's on screen!!  Bill Paterson (who I recently enjoyed in Smiley's People) is perfection as Fleabag's somewhat daffy, somewhat out-of-it widowed dad.  Brett Gelman (Stranger Things) is teeth-gnashingly great as Claire's jerk of a husband.
Season one was a perfect thing of beauty, a wonderfully complete story.  If that was all of Fleabag that existed, I'd have been very happy.
But miraculously, Ms. Waller-Bridge and her team were able to create an equally satisfying — if not more so! — follow-up in season two.  Andrew Scott joined the mix as a sexy Priest to whom Fleabag finds herself drawn.  Mr. Scott (so memorable as Moriarty on Sherlock) is extraordinary in the role.  He's played the villain in most of what I've seen him do (such as the most recent James Bond movie, Spectre), so it's a delight to discover he is so great as this nice, good fellow.  And his comic timing is PERFECT.  (That his character is able to do you-know-what, just as Fleabag can, was such a genius way to go.  The moment in which that was revealed was one of the greatest things I've seen on TV in a long while.)  I also really enjoyed Kristin Scott Thomas's brief appearance in season two as a successful businesswoman with whom Fleabag forms an unexpected connection.  Ms. Thomas was fantastic.  I'd have loved to have seen more of her character!
As did season one, season two of the show built to a moving, completely satisfying ending.  I'd desperately love to see ten more seasons of this show.  But I completely understand why Ms. Waller-Bridge has said that the story is over.  The finale of season two gives us a perfect ending for the show and these characters.  (That is so rare!!)
I adored this show.  I can't wait to watch it all over again.  It is a total triumph for Phoebe Waller-Bridge.  After this, I will follow her anywhere.  I can't wait to see what she does next.  If you haven't yet seen Fleabag, I implore you to watch this show immediately.  I can't possibly give it a higher recommendation.