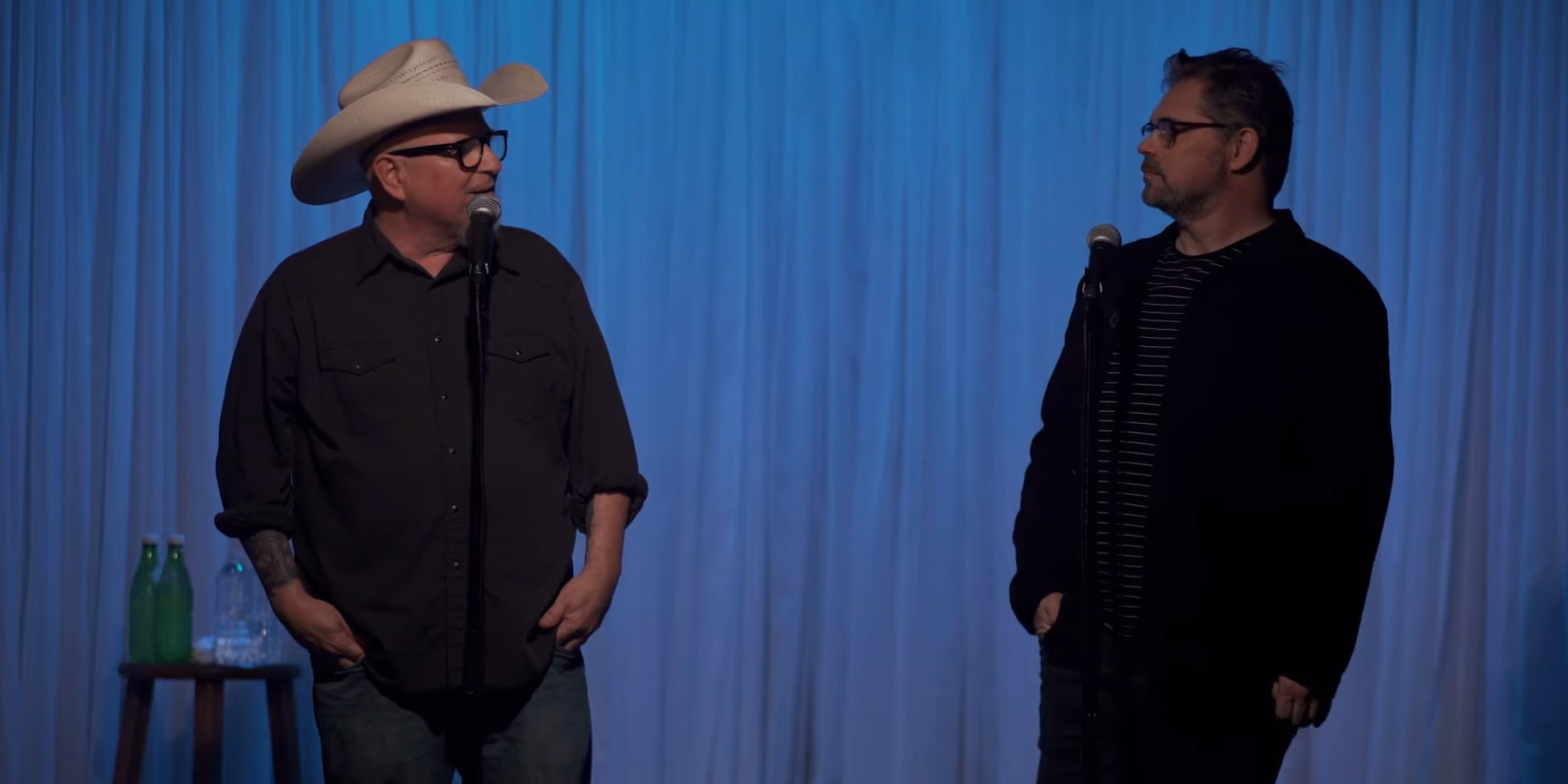 Josh Reviews Joy Ride
Joy Ride is a documentary/performance film directed by Bobcat Goldthwait.  A perilous car accident doesn't stop Mr. Goldthwait and his friend, comedian Dana Gould, from continuing their stand-up tour!  The film alternates between clips of the two men killing it on-stage during their comedy shows and their funny and reflective conversations while in the car, driving between gigs.
Bobcat Goldthwait is still probably best known for his role as Zed in the Police Academy movies.  He was an attention-getting provocateur of a comedian in the eighties.  These days he continues to perform, while also having made quite a name for himself as an indie filmmaker.  (His 2009 film World's Greatest Dad, starring Robin Williams, got a lot of acclaim from film critics.)  I know Dana Gould's work best from his stint as a writer on The Simpsons; he's a very funny writer, actor, and comedian.
I quite enjoyed the way this leisurely-paced film allows us to get to know Mr. Goldthwait and Mr. Gould and to see their amiable partnership.  (Their current friendship is cast in a different light when the two men frankly discuss the ways in which they'd butted heads early in their careers.)
It's great fun getting to watch the extensive clips of their stand-up acts when on stage together, and it's just as much fun watching them schmooze and crack one another up when driving in a small car together between gigs.
I was pleasantly surprised by how much I enjoyed both men's material (though beware: both men edge into questionable topics occasionally during their stand-up performances) and the time the film spends allowing us to get to know them and learn about their backgrounds.  In particular, I found it interesting how far Mr. Goldthwait seems these days from his burn down the house TV and film persona in the eighties; he seems much more like a gentle humanist than I'd ever have imagined.
I laughed a lot watching this.  A LOT.  If you're a comedy fan, this film is worth your time!
Click here to pre-order my graphic novel José and the Pirate Captain Toledano!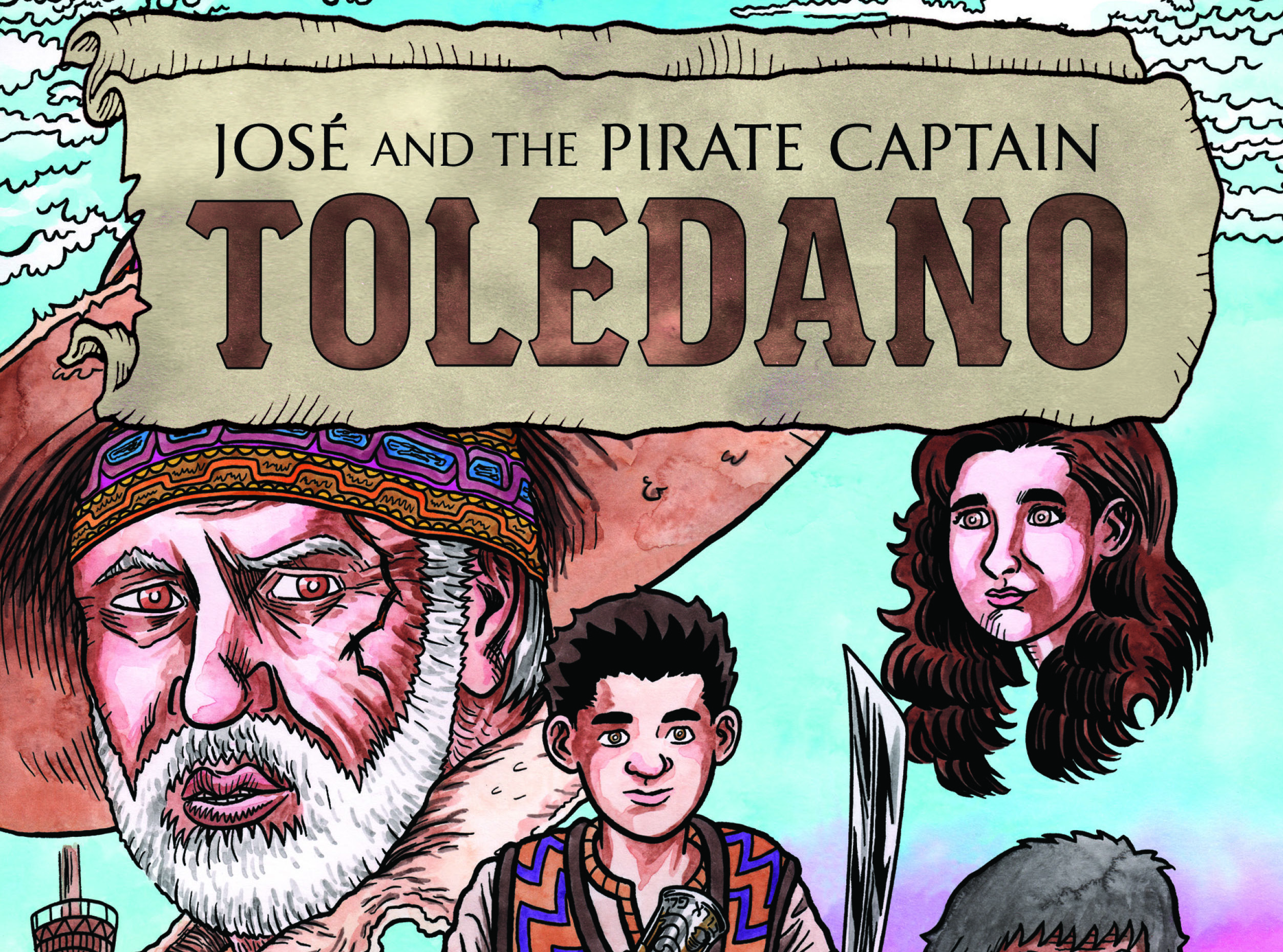 Click here to purchase my "Maclunkey" Star Wars/Highlander mash-up t-shirt!

Please support MotionPicturesComics.com by clicking through one of our Amazon links the next time you need to shop!  As an Amazon Associate, I earn from qualifying purchases.  That means I'll receive a small percentage from any product you purchase from Amazon within 24 hours after clicking through.  Thank you!