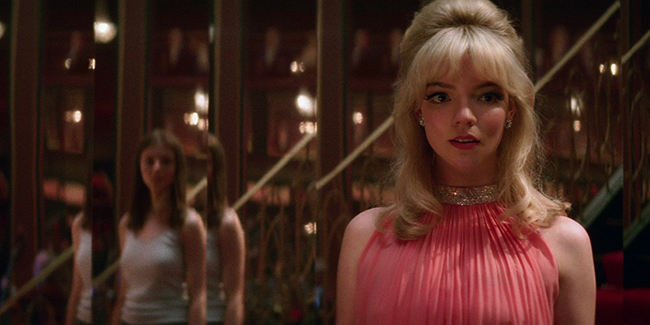 Josh Reviews Last Night in Soho
Last Night in Soho is the most recent film by writer/director Edgar Wright (Shaun of the Dead, Scott Pilgrim vs the World, Baby Driver).  The film was co-written by Krysty Wilson-Cairns (who co-wrote 1917 with director Sam Mendes).  As the film opens, we meet Ellie Turner (Thomasin McKenzie), a young woman about to leave her home in a rural part of England to head to London to start fashion school.  There seems to be a tragedy in Ellie's past, connected to her mother — we see that she's been raised by her grandmother — but Ellie seems like a cheerful, upbeat girl.  After starting school in London, Ellie at first lives in a college dorm, but after being mistreated by her roommate, she decides to rent a private room elsewhere.  On her first night in her new lodgings, Ellie has an incredibly vivid dream of living the life of a young woman (Anya Taylor-Joy) poised to begin a singing career at the height of swinging London in the sixties.  Each night, when she goes to sleep, Ellie returns to this other time and place and this other woman's life…
I'm a huge fan of Edgar Wright's films and so I was of course eager to see Last Night in Soho.  I went into the film entirely cold; I didn't have any idea what type of film this would be.  On the one hand, that's a fun way to experience this film, because I had absolutely no idea where the story was going.  Would this be more of a character study or drama, or were the fantasy elements going to loom large?  Was Ellie actually being transported into another time and another woman's life, or was this all in her head?  The film kept me guessing right up until the end, and that was a lot of fun.
The bummer is that while, like most of Mr. Wright's films, Last Night in Soho was a fun mishmash of different genres, ultimately, this film turned out to be a horror film, and I'm not a huge fan of horror films.  There was more violence and horrific stuff in the film's second half than suited me.  Ultimately I didn't find this film to be nearly as much fun as I'd expected.
But to be clear, that's more about me and the type of movies I enjoy watching.  It's not a criticism of this exquisitely well-made film.  As always, Mr. Wright has an incredible eye for capturing beautifully designed sequences and beautifully framed images in nearly every frame of his film.  This film contains one gorgeous and surprising sequence after another.
Also a hallmark of Mr. Wright's films: the soundtrack is extraordinary.  The music is a critical component in most of Mr. Wright's films, and that was certainly the case here.  I loved the film's many fun and surprising soundtrack choices, and it was very cool to see how carefully choreographed so many sequences were to the precise rhythm of the music playing on the soundtrack at that moment.
The cast is top-notch, led by the one-two punch of Thomasin McKenzie and Anya Taylor-Joy.  Let's start with Ms. McKenzie, who is a terrifically endearing on-screen presence.  She's able to make Ellie seem innocent without being overly silly or dumb, and to make her likable and someone we're rooting for while also allowing us to see that she has layers to her character and that all might not be quite well with her underneath the surface.  (I only realized after the film that Ms. McKenzie had played Bard's daughter Astrid in Peter Jackson's Hobbit films!)  Ms. Taylor-Joy, meanwhile, has been on quite a run, building off of her triumphant leading role in The Queen's Gambit.  She's perfectly cast here as Sandie, Ellie's glamorous doppelgänger in the sixties.  Ms. Taylor-Joy is able to keep her character wonderfully mysterious but still absolutely captivating as the film slowly reveals the truth about what's actually been happening.
Matt Smith is great as the dapper gentleman, Jack, who Sandie meets while trying to become a singer.  Terence Stamp is perfectly used as the somewhat menacing man who seems to have taken an interest in Ellie.  And the late, great Diana Rigg is absolutely wonderful as Ms. Collins, the woman who owns the home in which Ellie rents a room.  This was Ms. Rigg's final on-screen performance before she passed away, and she is terrific, a joy to watch.
The production design for the film is tremendous.  I loved how beautifully swinging sixties London was brought to life on screen.  As an audience member, I was as dazzled and delighted as Ellie was.
As a big Bond fan, I loved all of the Bond references woven into the film!  I loved seeing that enormous Thunderball marquee when Ellie first finds herself in the sixties… and I was so happy when Sandie ordered a "Vesper" martini (named after Vesper Lynd, from Casino Royale)!  (Thank you Mr. Wright for the great close-up shot of that martini, in which we can clearly see the Vesper's signature lemon peel as opposed to an olive!)  Also, don't forget that Diana Rigg was one of the greatest "Bond girls" of them all, as Tracy in On Her Majesty's Secret Service!!
While I didn't connect so much with the film's horror-movie second-half twists and turns, it's always fun to watch a new film from Edgar Wright.  I can't wait to see what he does next.
Click here to pre-order my graphic novel José and the Pirate Captain Toledano!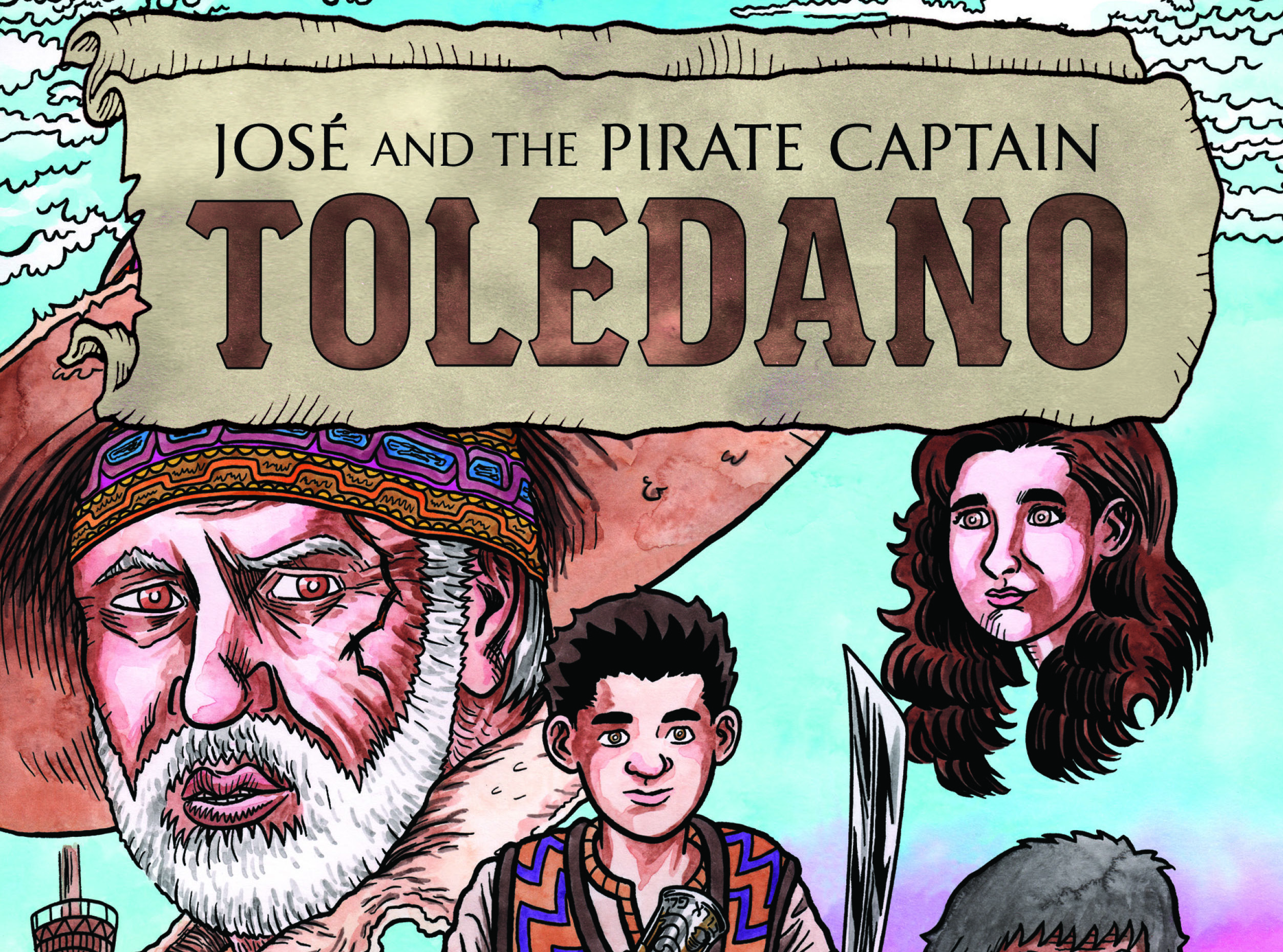 Click here to purchase my "Maclunkey" Star Wars/Highlander mash-up t-shirt!

Please support MotionPicturesComics.com by clicking through one of our Amazon links the next time you need to shop!  As an Amazon Associate, I earn from qualifying purchases.  That means I'll receive a small percentage from any product you purchase from Amazon within 24 hours after clicking through.  Thank you!