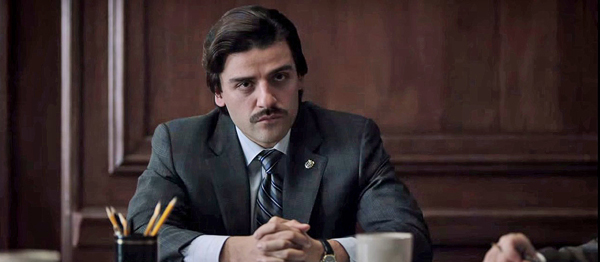 Josh Reviews Show Me A Hero
Is there a greater master of television working today than David Simon?  Had he never done anything else of consequence after the triumph that was The Wire (and seriously, if anyone reading these words has never watched that show, you really need to drop everything and remedy that immediately) then he would still be a master of the medium.  While The Wire remains his magnum opus, I was a huge fan of his follow-up show Treme (cut short too soon after four too-short seasons, though I thank the TV gods and HBO for those four seasons that we got) and now Mr. Simon has given us another magnificent piece of work, the six-episode mini-series Show Me a Hero.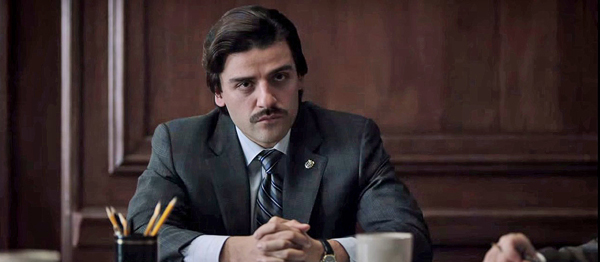 Show Me a Hero is based on the 1999 book of the same name written by Lisa Belkin.  The story, taking place between 1987 and 1994, follows the fight to desegregate Yonkers.  A Federal Judge, Leonard Sands, had ruled that Yonkers was required to construct 200 units of public housing on the white, more-affluent side of the Saw Mill Parkway.  This became a huge issue in the city, with many of the white population protesting this decision.
Show Me a Hero's main protagonist is Nick Wasicsko, a young Yonkers city council member who was able to unseat the long-term Yonkers mayor, Angelo Martinelli, because Nick makes an issue of the fact that Martinelli had voted not to appeal the judge's decision.  However, once he takes office, it becomes clear to Nick that there is no viable legal challenge to the judge's ruling.  Nick, a former lawer, believes in the rule of law, and as such eventually becomes a supporter of enforcing the judge's decision.  This is an extremely unpopular move in Yonkers.  The show follows the many years during which this argument raged in the courts, in the city council chambers, and on the streets of Yonkers.
The show presents us with a vast array of characters from all sides of the issue and from many different social strata.  This has always been a hallmark of Mr. Simon's work.  It was one of the most remarkable aspects of The Wire, and its a huge component to the success of Show Me a Hero.  Throughout the six episodes we meet the Yonkers city-level politicians who support and oppose the housing initiative.  We meet the citizens leading the protest movement.  We meet Judge Sands and the architects and lobbyists pushing the housing initiative.  We meet many African-American families who will, when the new housing project finally becomes a reality, choose to apply to live in the new units.  Mr Simons and co-writer William F. Zorzi show great compassion for all of these men and women, no matter their social situation or position on the issue.  The result is a remarkably rich, complex depiction of this intense political fight that allows us to get to know many of the men and women who were so intensely involved in this extended debate.
At the center of the story is Oscar Isaac's commanding performance as Nick Wasicsko.  I knew when I saw Mr. Isaac in Inside Llewyn Davis (click here for my review) that this was going to be an actor to whose work I'd be paying very close attention from that point forward.  Mr. Isaac is astounding in this mini-series, bringing great empathy to his portrayal of this young politician whose political destiny, and very life, wound up inextricably tied to this housing fight.  Mr. Isaac commands the screen in every scene he is in, and he masterfully embodies Nick at his very best and at his very worst.  He completely inhabits this character, a man very different from his character in Inside Llewyn Davis.  It's an astounding, heartbreaking performance.
Mr. Isaac is surrounded by an incredible ensemble.  Show Me a Hero has a huge cast, made up of many famous faces and many unknowns, and the combination of writing, acting, and directing results in every one of these many, many characters feeling like a three-dimensional human being, any one of whom could have been the lead character in the show.
I don't even know where to begin.  After Oscar Davis' work as Nick Wasicsko, the character I was most taken with was Catherine Keener as Mary Dorman.  In a heartbreaking story, this is a charcter who gives me the most hope for humanity.  Ms. Dorman began as a fierce opponent of the housing initiative (even, at one point, getting herself thrown out of a Yonkers city council meeting).  When the housing project becomes a reality, the group in charge of choosing which applicants would get to live in the new homes wisely decides to co-opt some of the fiercest opponents of the project, including Ms. Dorman.  As she gets to know some of the families hoping to leave their tough neighborhoods to live in the new homes, she eventually comes to empathise with them and, eventually, becomes a strong supporter of these women and their families.  It's a remarkable journey, one that never unfolds quite like I expected it to.  Ms. Keener is magnificent in the role, absolutely tremendous.
Alfred Molina is hugely memorable as Hank Spallone, one of the main opponents of the housing initiative on the Yonkers city council.  He's one of the "villains" of the show, perhaps not quite as fleshed-out as some of the other characters, but still, Mr. Molina is so memorable in the role.  I loved his look, I loved the way he slaps away the microphone every time he's finished speaking (evidentally a trait of the real Mr. Spallone), I loved everything about his performance.  Winona Ryder plays Vinni Restiano, one of Nick's allies on the Yonkers city council, and this is the best role Ms. Ryder has had in years.  She is tremendous in the show, hugely compelling when we meet her at the top of her game and as we follow her through some of the sad turns the story takes towards the end.  This is a reminder of what a great performer Ms. Ryder is, and it makes me sad that she's not a bigger movie-star these days.
There are so many other great performances in the show.  Bob Balaban as Judge Sands, Jim Belushi as Angelo Martinelli, Jon Bernthal as civil rights attorney Michael Sussman, Carla Quevido as Nay Noe Wasicsko, all are amazing.  Then there is the wonderful array of African-American women, most of whom I had never before seen on screen, who bring to life several of the families who would first move into the new homes, including but not limited to: Ilfenesh Hadera, LaTanya Richardson Jackson, Natalie Paul, Dominique Fishback, and Melanie Nicholls-King.
All six episodes were directed by Paul Haggis, doing what I feel is the best work of his career.  To be perfectly honest, I've never been a huge fan of Mr. Haggis (I quite disliked his film Crash, despite the fact that it won the Oscar for Best Picture), but Mr. Haggis' work here is astounding.  First of all, the show looks gorgeous.  Mr. Haggis is able to bring every aspect of Yonkers in the eighties to life, from the streets to the government offices and everywhere in between.  More than that, Mr. Haggis' direction shows a remarkable attention to the character work that is the heart of the story.  As I have commented above, there is a huge cast of haracters in this show, and Mr. Haggis skillfully intertwines their stories in a way that carries the audience through the story without ever being confusing in any way.  This is an incredible piece of work.
Show Me a Hero is an enormously compelling piece of work, inspiring and heartbreaking.  David Simon has found another devastating story of the rot inside a major American city.  This is an important story, shocking considering that these events took place only a few decades ago — and that similar fights continue to be waged in American cities today.  This project, overseen by Mr. Simon along with William F. Zorzi and Paul Haggis, is a remarkable achievement, yet another triumph of television that bears Mr. Simon's fingerprints.  Extraordinary.