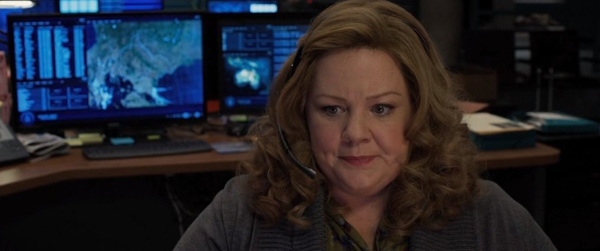 Josh Reviews Spy!
At this rate, I want Paul Feig and Melissa McCarthy to never stop making movies together.
Ms. McCarthy killed in Paul Feig's Bridesmaids, and then she stepped up into a co-starring role in Mr. Feig's follow-up film, The Heat.  In Spy, Ms. McCarthy and writer/director Feig reunite for a third film together, and once again the collaboration proves to be absolutely golden.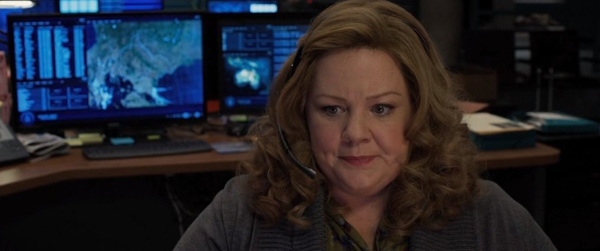 Melissa McCarthy plays Susan Cooper.  She's the CIA operative who, from her desk at Langley, serves as the voice in the ear of suave, handsome, James Bond-esque super-spy Bradley Fine (Jude Law).  But when Fine is killed on a mission to recover a rogue nuclear bomb, Susan finds herself thrust into the field, forced to go undercover to befriend the woman who killed Fine, Rayna Boyanov (Rose Byrne) in an attempt to locate the bomb before it can be sold to terrorists.
For a long time, Paul Feig (who created Freaks and Geeks and ran the show along with Judd Apatow) felt like something of a secret to comedy fans.  So it's been a delight to see him achieve big-time success these past few years since Bridesmaids.  I hope this run continues for him for a long time!!!  (I am NOT excited by the idea of a Ghostbusters sequel/remake, but if anyone can make that interesting, it's Paul Feig, so I am at least curious to see what he's cooking up.)  There is some sort of magic when he collaborates with Melissa McCarthy.  Mr. Feig seems to know exactly how to use her, crafting characters for her that play right to her best comedic strengths.
What's great about McCarthy in this role is that Susan Cooper isn't a bumbling idiot.  She's smart and loyal and tough.  This isn't the story of a dour housewife transforming into a super-spy, which would have been the predictable route to go in a movie like this.  I was impressed that Paul Feig (who wrote the film in addition to directing) chose to tell a different story.  When we first meet Susan, we can already see her great qualities.  It's Fine and her superiors at the CIA who don't see them.  What happens in the film is that Susan is finally given an opportunity to show what she's really capable of.  I love that.
Ms. McCarthy is so, so funny.  She's equally as adept at physical comedy (there is a close-quarters fight in a dirty kitchen that is absolutely magnificent) and verbal comedy (in the early scenes when she's just sitting at a desk and talking into Fine's ear, she is still hilarious).  She and the film do fall back on a few familiar tricks — at one point, when her cover seems to be blown with Rayna, Susan shifts into a different persona, that of the trash-talking, tough-as-nails woman who Ms. McCarthy has played so well in so many previous films.  It feels familiar, but Ms. McCarthy is so good at that type of character (at one point reducing another of Rayna's henchmen to tears with her verbal abuse) that it's hard to complain.
As always, Mr. Feig has a great eye for casting, and he's surrounded Ms. McCarthy with an ensemble of hugely great comedic actors.  Jude Law is perfectly cast as the debonair super-spy, and his cluelessness around Susan is a riot.  Jason Statham is terrific as another CIA field agent who is horrified at the idea of Susan's going into the field.  Mr. Statham has made a career of playing touch action-movie heroes, but he showed his comedic skills back in Guy Ritchie's early films, and it's so great to see him being funny again.  Speaking of people who it's great to see being funny, Rose Byrne has been proving over and over again that she is fantastic playing comedy.  She's been a scene-stealer in Bridesmaids, Get Him To The Greek, Neighbors, and many more, and she is once again great here.  I love watching her and Ms. McCarthy playing scenes together.
Allison Janney is terrific as Susan's boss at the CIA, Elaine Crocker.  Ms. Janney and Mr. Feig have done a great job creating in Elaine a character who is a tough task-master for Susan but also one who is able to be supportive of her when she does well.  She's more interesting than the typical gruff, no-way-could-a-woman-do-this-job boss that I'd expected to see.  And boy is it great seeing Ms. Janney sink her teeth into some comedy again.
Peter Serafinowicz killed in Guardians of the Galaxy and he kills again here as Aldo, Susan's Italian contact who is consumed with lust for her.  I am not familiar with the work of Miranda Hart, but she has my attention now after her great turn as Susan's best friend, and fellow CIA analyst, Nancy.  Both Morena Baccarin (Firefly) and Bobby Cannavale are fun in their small roles.  (I love both actors and wish they had more to do in the film!)
The film is a riot from start to finish.  (Stick around through the closing credits for some additional jokes.)  Spy is a fun twist on a James Bond adventure without turning into a full-on spoof.  This isn't Austin Powers.  As is critical for this type of comedy/adventure, the film is able to be very funny while also telling a compelling story and setting real stakes — both physical and emotional — for the characters.  When it's time for an action scene, the action has to feel real and dangerous, and Mr. Feig and his team succeed admirably in this.  (That hand-to-hand fight in the kitchen that I mentioned earlier is a perfect example — there are jokes in that scene, but the action is also really great!!)
Frankly the only comedic opportunity that I felt the film missed was the opening credits song.  I was not expecting this film to include a Bond-like opening credits song, and I loved that it did!  But I was hoping for a song that would be funny (like The Simpsons' "Scorpio" song from "You Only Move Twice"), rather than the more generic song that we got.  Oh well.
Spy is a very funny film, a great time in a movie theatre.  Go see it.