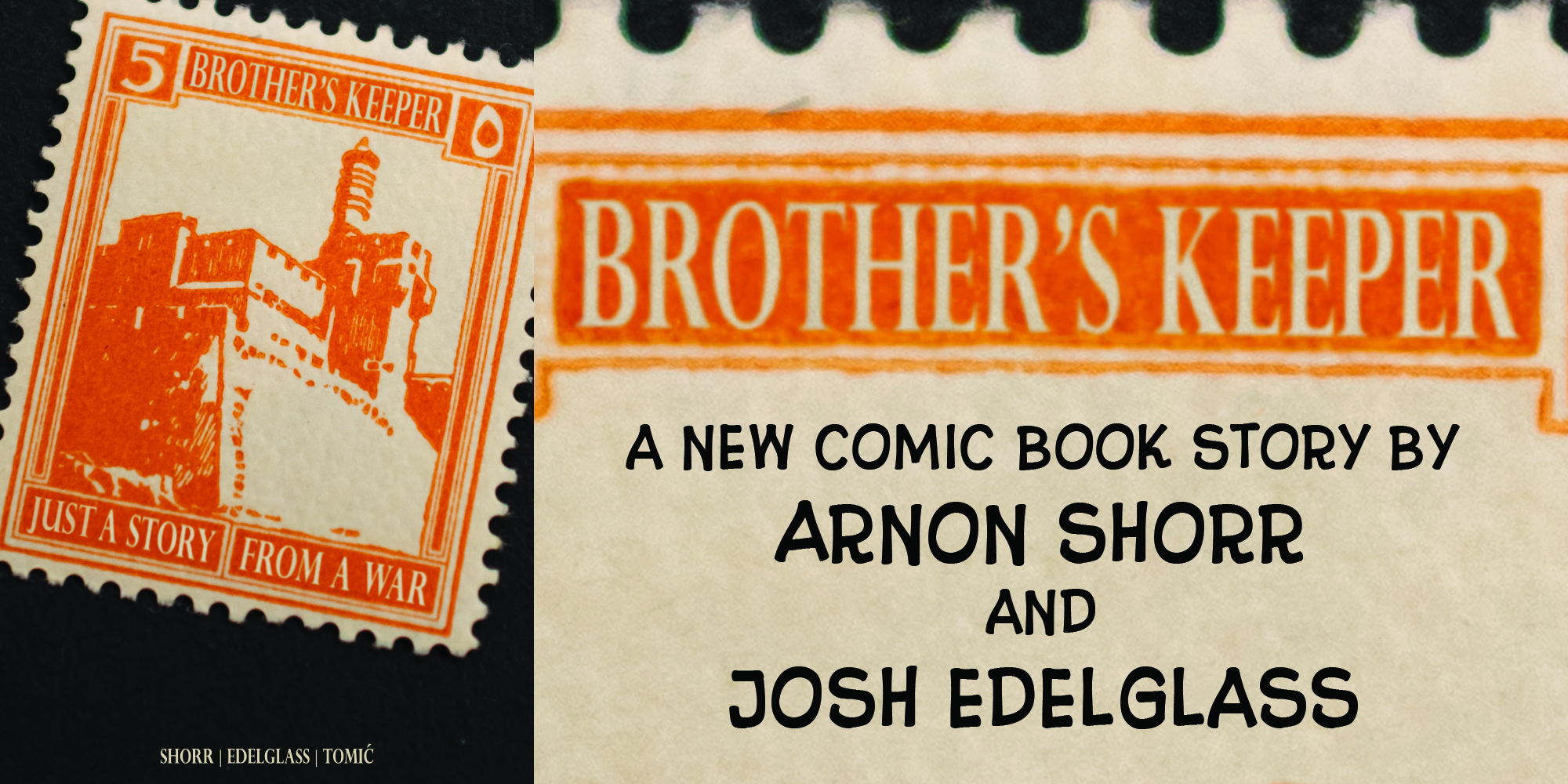 Announcing a new Comic Book Story: Brother's Keeper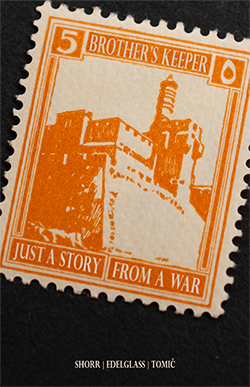 I am proud to announce a new comic book story, Brother's Keeper!
This single-issue story will premiere at JewCE, the Jewish Comics convention in New York City Nov. 11-12!  It's also available for pre-order right now; copies will ship after the convention.
The book is written by Arnon Shorr, who wrote José and the Pirate Captain Toledano.
Brother's Keeper tells the true story of Arnon's grandfather's experiences fighting in Israel's 1948 War for Independence.  Arnon's grandfather Jacob was involved in the May 1948 battle at Kibbutz Ramat Rachel, in which the Jewish residents found themselves surrounded on three sides by three very powerful Arab armies.  The Egyptian army approached from the west, the Arab Legion came up from the south, and the Jordanian army, along with local Arab fighters, applied pressure from the east.  They all wanted to drive the Jews out so they could attack Jerusalem from this high ground.
When Arnon and I started working on this story, it was a piece of history.  Then, on October 7th, Hamas terrorists attacked Israel and murdered 1400 innocents.  Suddenly our story of an attack on a kibbutz had horrifying relevance.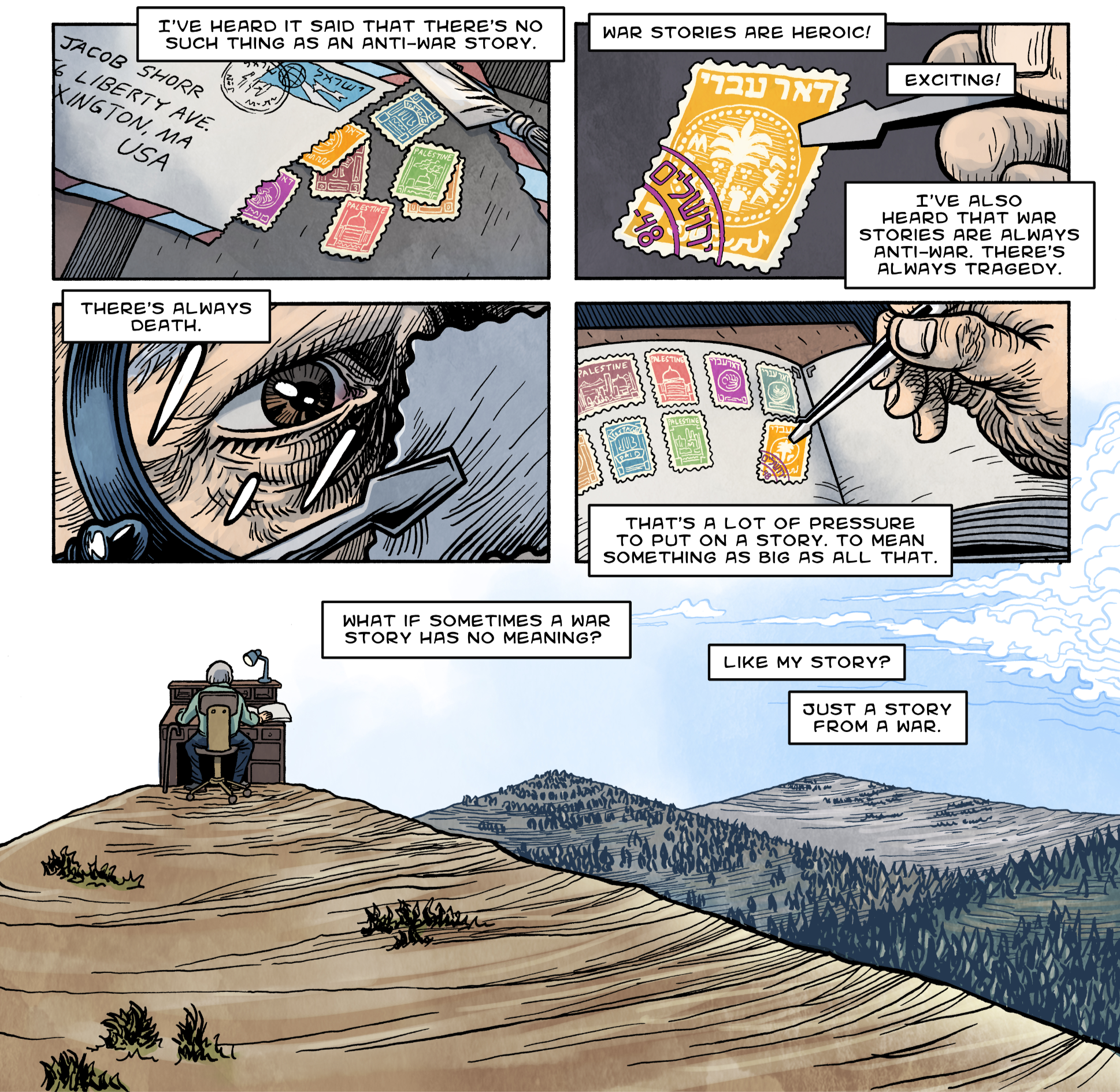 It's hard to put into the words the feeling of drawing a story of an attack on an Israeli kibbutz while the same thing was happening in real life.  In the days after Hamas' horrific attack on Simchat Torah, as the stories of terror and murder came to light, I was sitting in my basement at my drawing table, inking these pages.  I vacillated between feeling that suddenly I was working on a story of tremendous importance, to feeling utterly insignificant.
I'm still not sure how I feel about all that, but I can say that I feel great pride that this story exists and will soon be out in the world for you to read.
Click here to read Arnon's reflections on the reality behind this story.
Click here to order Brother's Keeper — OR make plans to come see me & Arnon at JewCE in November, and get a signed copy from us in person!