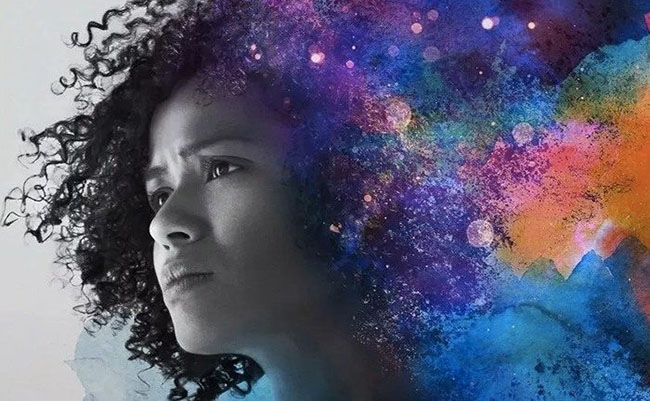 Josh Reviews Fast Color
Fast Color made my list of my favorite movies of 2019.  It's a beautiful story of a young woman, Ruth (Gugu Mbatha-Raw), who has been living on her own for years but who finally returns home to her mother (Lorraine Toussaint) and young daughter.  Ruth is in desperate circumstances: afflicted by powerful seizures that can literally shake the ground around her, hunted by a mysterious group of alleged scientists, and pursued by the local sheriff (David Strathairn).  It seems that all the women in Ruth's family, going back many generations, are gifted (or cursed) with a special power, but something has gone dreadfully wrong for Ruth.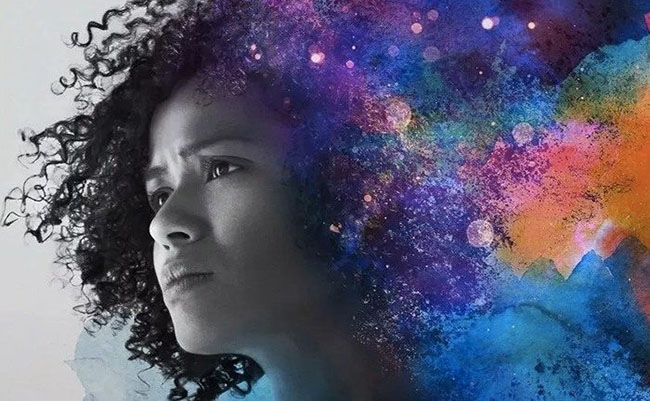 Fast Color is an absolute delight.  It didn't get a wide release, but I exhort readers of this site to track it down and check it out.  (It's available to stream for free with Amazon Prime.)
This is a story about people with super-powers, but it's not like anything I've seen before in a film.  This isn't an action-adventure film, it's a small-scale character drama, focusing on three generations of powerful African American women: Ruth, her mother Bo, and her daughter Lila.  I love seeing the idea of super-heroes filtered through this very different type of film, this very personal character drama.
Directed and co-written (with her husband Jordan Horowitz, who produced La La Land) by Julia Hart, the film features three fantastic performances by three incredible women.  I really enjoyed Gugu Mbatha-Raw's performance in Black Mirror (she was in "San Junipero," the stand-out episode of season three), and she's phenomenal in the central role here.  We can see that Ruth is damaged, but the film takes its time in allowing us to peel back the layers and to discover her full story.  Ms. Mbatha-Raw's performance is beautiful, as she show's us Ruth's fierceness and her determination, and also her fear and her shame.  I thought Lorraine Toussaint was fantastic as Vee, the major antagonist of the second season of Orange is the New Black, and I loved her work here as Ruth's mother Bo.  Bo and Ruth start the film in a difficult place; there's a schism in their relationship.  Bo is tough with Ruth.  This didn't surprise me, because I was mainly familiar with Ms. Toussaint's work as an almost villain on Orange is the New Black.  But I was delighted that the film gradually opened up Bo's character and history as the story unfolded, just as it did for Ruth.  Ms. Toussaint's performance gradually morphs into that of a beautiful, fiercely warm mother bear.  The climax rests almost entirely on Bo's bravery and strength, and it's a wonder to behold.  I also loved the surprise of her sweet relationship with David Strathairn's character!  (I love that he calls Bo by a different name than everyone else in the film.)  Rounding out the trio of central women is twelve-year-old Saniyya Sidney, who play's Ruth's daughter Lila.  She's terrific in the film; very open and naturalistic.  She has several wonderful, almost completely dialogue-free moments, in which we can see so much play out on her face and in her eyes.  (I always give a big piece of the credit to the director whenever I see a great performance from a child actor, so bravo here to Julia Hart as well as to Ms. Sidney herself.)  The final key member of this film's small ensemble is the great David Strathairn (Good Night, and Good Luck), who plays Ellis, the local sheriff with a surprising connection to Ruth's family.  It's a small but important role, and Mr. Strathairn imbues Ellis with tremendous dignity and humanity.
There aren't many visual effects in this film, but the few we get are absolutely gorgeous.  They're also very original-looking!  I really love the execution of the special powers we glimpse a few times in the film.  It's very unique and memorable.  And for a film that I'm certain was made on a very low budget, those moments of visual effects look fantastic and are perfectly integrated with the rest of the film.
I want to avoid telling any more details about the story.  This is a film best experienced unspoiled.  I guarantee that you will love this beautiful ride.  I am so glad to have seen Fast Color, and I can't wait to watch it again.
Please support MotionPicturesComics.com by clicking through one of our Amazon links the next time you need to shop!  We'll receive a small percentage from any product you purchase from Amazon within 24 hours after clicking through.  Thank you!