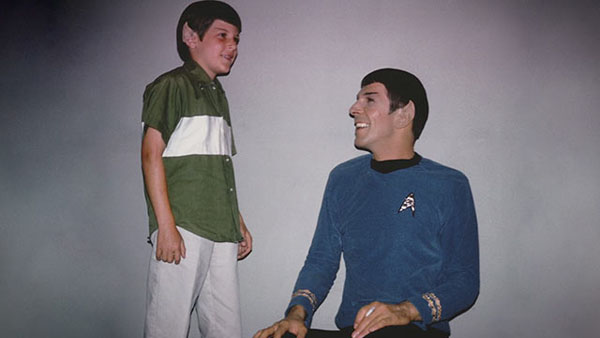 Josh Reviews For The Love of Spock
For the Love of Spock is a documentary about Leonard Nimoy that was produced and directed by Mr. Nimoy's son, Adam Nimoy.  The project was originally intended as an in-depth look at Leonard Nimoy's iconic character, Mr. Spock, that Adam would create with Leonard's involvement.  Unfortunately, Leonard Nimoy passed away in February, 2015.  Following his father's passing, Adam Nimoy adjusted his documentary project to be look back at his father's work and life, and also to his (Adam's) own sometimes-fraught relationship with his father.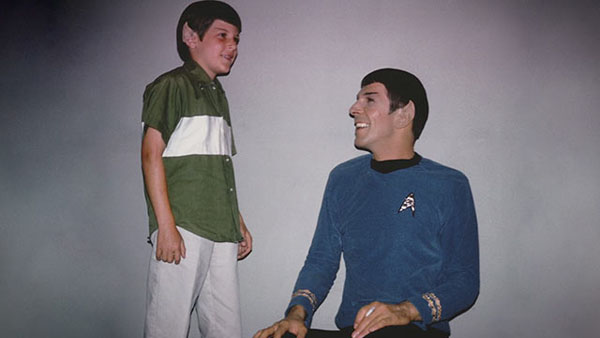 For the Love of Spock is a superb documentary and a wonderful look back at Leonard Nimoy's life and work.  Of course, the focus of the film is on Leonard Nimoy's creation of the character of Spock.  The film explores the many decisions that were made early on, by the combination of Leonard Nimoy along with Star Trek creator Gene Roddenberry as well as the show's writers and directors, that together created this much-loved character, and the film also explores just what it was about this character, and Leonard Nimoy's performance, that made Spock such a beloved icon.  As a big-time Star Trek fan, there wasn't too much new information here for me, but the film was thorough enough and skillfully-enough assembled that I was completely engaged (no pun intended) from start to finish.  And while we get the famous, much-told stories (such as the origin of the Vulcan salute or the Vulcan nerve pinch), the film also digs deeper to share many interesting recollections and anecdotes from the early days of the creation of the original Star Trek TV show, and I relished that look back at the creation of the iconic show.
I was also very interested in the time spent exploring Leonard Nimoy's background and career pre-Star Trek, as these were areas about which I didn't know as much.  The film is packed full with wonderful photos and old video clips of a young Leonard Nimoy, and I found those to be hugely enjoyable to see.  It was also interesting to hear stories from some of the people who worked with Leonard Nimoy during his days in the theatre.  (I wish there was some video footage that existed of those performances, as the stories of Mr. Nimoy's work in the theatre were so tantalizing.)
Everyone you'd hope to hear from in a documentary like this is included.  We get some wonderful interview clips with all of the surviving original Star Trek cast.  There are some particularly great moments with Mr. Nimoy and William Shatner, most drawn from convention footage or some of the retrospective projects that the two men did together later in their careers. We also hear from almost all the main players in J.J. Abrams' rebooted Star Trek film series.  It's fun hearing Zoe Saldana (Uhura) talk at length about how sexy she found the intelligence of Mr. Spock.  And it's touching to hear both Zachary Quinto (who played Spock in Mr. Abrams' rebooted Trek series) and Adam Nimoy himself both talk about the friendship the two men forged after Mr. Quinto took up Adam's father's role.
While there's no question that this film is intended as a joyous salute to Leonard Nimoy (and also to Spock and Star Trek as a whole), the film does touch upon some difficult moments in Mr. Nimoy's life.  I wasn't aware of Mr. Nimoy's struggles with alcohol; I found that very interesting to learn about in this film.  And, as noted above, one of the core emotional through-lines in the film is the arc of Adam Nimoy's relationship with his father.  Several times in the film, Adam himself appears on-screen, describing in his own words the ups and downs that he had with his father, and he reads a heartfelt letter that his father wrote to him in the aftermath of one of their arguments.
In other areas, though, the film avoids areas of controversy.  At one point, Mr. Shatner tells a story about how, early in the production of the first season of the original Star Trek, he was jealous of Leonard Nimoy and Spock's popularity, which threatened to eclipse his own.  But then, says Mr. Shatner, he realized that Spock's popularity was good for the show and therefore good for him, too, so he put that jealousy aside.  The film just leaves that comment there, moving on immediately to another subject.  My wife immediately turned to me and said, is that really true?  I sort of doubt that it is.  There have been many well-documented stories of the often contentious relationship between many of the original Trek series' cast.  And while there is no question that Mr. Shatner and Mr. Nimoy forged a deep and abiding friendship (throughout the decades, even into their later years, the two men frequently appeared at conventions together and in projects together), I rather doubt that all issues of jealousy between them were so easily and immediately solved.  But I can understand why Adam Nimoy chose not to delve into those issues, that would be beside the point of this film.
All my life I have been deeply touched by the work of Leonard Nimoy.  I can't remember a time when I wasn't a Star Trek fan, and there's no question that Mr. Nimoy's incredible skill was a huge factor in the success of the show and the franchise that followed.  In recent years, we have seen several different actors take up the mantle of Spock, from Zachary Quinto to performers in some of the fan-made Trek films about which I occasionally write on this site.  None of them can hold a candle to Leonard Nimoy.  Every now and again we see a magical union of performer and character in a way that is magical and impossible to repeat — there's no question that such was the case with Leonard Nimoy and Spock.
There is sadness inherent in watching For the Love of Spock, because the film reminds us of Mr. Nimoy's incredible work — both as Spock and in everything else he did in his life and career — and thus the wound of his passing is reopened.  But for the most part, the film is a joyous affair, a loving salute to the life and work of this talented man.  When the film finished, it made me want to go and immediately re-watch some of Mr. Nimoy's body of work.  Adam Nimoy has created a terrific documentary and a wonderful salute to his father.