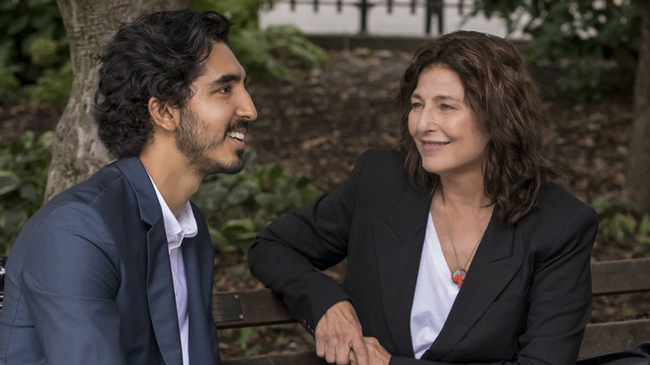 Josh Reviews Modern Love
Amazon's series, Modern Love, is based on the New York Times column of the same name.  Each episode of this eight-episode anthology series adapts a specific Modern Love column.  Each episode tells the story of a romance; though the episodes feature different types of love stories featuring characters of different ages, genders, and situations.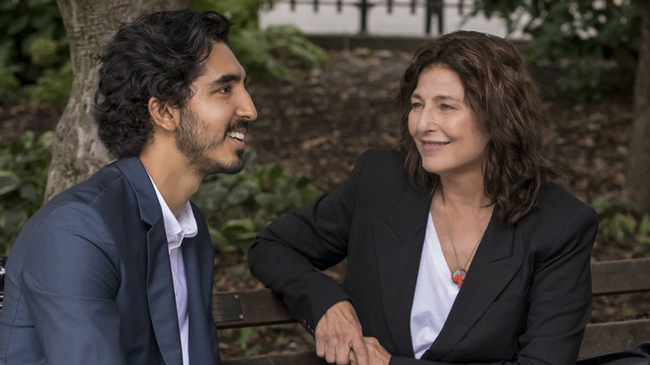 I wouldn't have expected this to be up my alley, but I found myself rather taken by this show.  This isn't ground-breaking television by any means, but it's endearingly warm-hearted.  Anthologies can be a tough sell, but I enjoyed the way each episode in this series was completely different.  It helps that the cast they assembled for these eight episodes was quite extraordinary (see more on this below).  At a brisk eight-episodes, the series didn't overstay its welcome.
Here are my (mostly spoiler-free) thoughts on the series:
Episode 1: "When the Doorman Is Your Main Man" — Cristin Miloti (How I Met Your Mother, the "USS Callister" episode of Black Mirror) plays Maggie, a single young woman living in New York City who has a very close relationship with her building's doorman, Guzmin (Laurentiu Possa).  This slight tale is a nice intro to the series, though ultimately I found it to be one of the weaker entries.  Both my wife and I thought the show was going to be about Maggie ultimately falling in love with her father-figure of a doorman, an idea that we both found very creepy.  Ultimately the episode went in a different direction (thankfully), but because that's what we thought was happening for most of the episode's run-time, it cast a shadow over our enjoyment of the story.
Episode 2: "When Cupid Is a Prying Journalist" — Catherine Keener (The 40-Year-Old Virgin, Being John Malkovich) plays Julie, a reporter interviewing a young man, Joshua, played by Dev Patel (Slumdog Millionaire, The Newsroom), who has started a successful dating app.  Over the course of the interview, Joshua tells Julie tells the story of the woman he loved who he let get away, and Julie tells Joshua a similar story from her own past.  I really liked this episode, and I was particularly taken by Julie's story of how she reconnected, late in life, with her old flame, played by Andy Garcia.  I liked Julie's story even more than the "main" story of Joshua and Emma (Caitlin McGee)!  I thought Mr. Garcia and Ms. Keener had terrific chemistry, and I was moved by their melancholy story of missed opportunities.
Episode 3: "Take Me as I Am, Whoever I Am" — Anne Hathaway (Love & Other Drugs, Interstellar, The Dark Knight Rises) plays Lexi, a woman who we grow to realize has bipolar disorder.  I loved the way this episode illuminated the differences between Lexi in her manic/happy state (in which the show transforms into a cheery song-and-dance musical) and in her depressed state; this was very clever.  It was a delight to see The Deuce's Gary Carr as a young man Lexi dates.  (I almost didn't recognize him, out of the pimp gear he wore on The Deuce!)  I loved that this episode focused not on Lexi's finding a romantic partner, but rather her making peace with herself and learning to be honest with the people in her life.
Episode 4: "Rallying to Keep the Game Alive" — Tina Fey (30 Rock) and John Slattery (Mad Men) play a married couple whose marriage has hit the skids.  This episode was somber at times (intentionally so), but Ms. Fey & Mr. Slattery's wonderful chemistry was a delight.
Episode 5: "At the Hospital, an Interlude of Clarity" — This was one of my favorite episodes!  A date gone seriously awry means that Rob, played by John Gallagher Jr. (The Newsroom) and his beautiful, out-of-his-league maybe-girlfriend Yasmine, played by Sofia Boutella (Star Trek Beyond, Kingsman: The Secret Service, Fahrenheit 451), wind up spending the night together in the emergency room.  I love how crazy and yet believable the story of this memorable evening was.  I really invested in the burgeoning relationship between Rob and Yasmine!  (Painfully, this episode left the two main characters' fates far more up to the audience's imagination than did any of the other episodes.)
Episode 6: "So He Looked Like Dad. It Was Just Dinner, Right?" — Julia Garner (The Americans) plays Maddy, a young woman with a crush on an older "genius", played by Shea Whigham (Agent Carter, Vice Principals, Kong: Skull Island, Joker), who reminds her of her dead father.  Both Ms. Garner and Mr. Whigham are terrific actors, and they do great work here, but this episode creeped me out; it was the story that I'd feared the first episode was going to be!  Perhaps I'm being too stuck in my ways, but this one didn't do it for me.
Episode 7: "Hers Was a World of One" — Andrew Scott (Sherlock, Fleabag) and Brandon Kyle Goodman play Tobin and Andy, a gay couple hoping to adopt a child.  They connect with a free-spirited pregnant young woman, Karla, played by Olivia Cooke (Me and Earl and the Dying Girl, Ready Player One).  Olivia and particularly Tobin are like oil-and-water, but a close bond eventually grows between them.  This was one of my favorite episodes of this season.  I loved that this story was about a different kind of love than the other episodes (I'm not talking about Tobin & Andy's relationship, that's not really what the episode is about — though I did enjoy the depiction of their relationship!), and the strong performances by the leads made this one of the most emotionally rich, moving installments.
Episode 8: "The Race Grows Sweeter Near Its Final Lap" — In this bittersweet final installment, we follow the story of the late-in-life romance between Margot, played by Jane Alexander (All the President's Men, Kramer vs. Kramer, The Cider House Rules), and Kenji, played by James Saito (Life of Pi, Always Be My Maybe).  This sweet story of their blossoming love story (they meet in a running group) is intercut with scenes of a depressed Margot on what we quickly realize is the day of Kenji's funeral.  It's a sad story that nevertheless builds to a lovely, heartwarming ending, and a pleasantly surprising series of connections to the previous episodes.
I'd be happy to watch another season of this pleasingly well-made series.
Please support MotionPicturesComics.com by clicking through one of our Amazon links the next time you need to shop!  We'll receive a small percentage from any product you purchase from Amazon within 24 hours after clicking through.  Thank you!