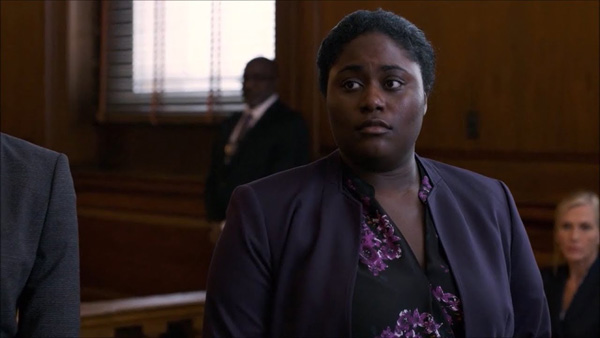 Josh Reviews Orange is the New Black Season Six
I mostly enjoyed the season-long prison-riot storyline in Orange is the New Black season five.  But as I was watching it, as I noted in my review, I found myself repeatedly wondering how the show could ever return to any sort of normalcy following those events.  Season six presented creator and show-runner Jenji Kohan's solution, as the show left behind the minimum security prison that had been its setting for the first five seasons in favor of a new maximum security location.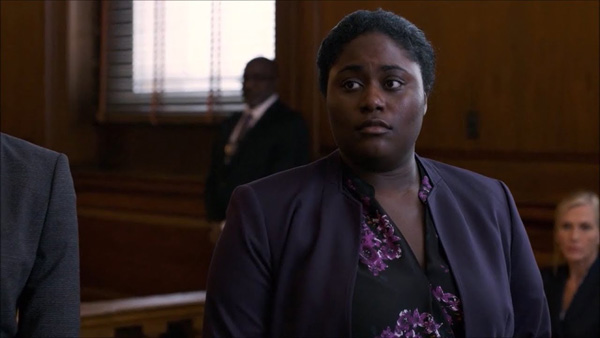 This was a strong choice.  I respect Ms. Kohan's willingness to shake up this show in its middle age.  Season five had a completely new structure, with the whole season being set over the course of just a few days' events.  And now season six has abandoned the familiar Litchfield minimum security prison and moved to an entirely new location.  I like these changes.  On the other hand, this new maximum security prison wound up being fairly similar in many respects to the minimum security facility, enabling the show to return to some more familiar rhythms after the season five riot story.
If my wife wasn't such a fan if this show, I am not sure I would still be watching this deep into the series.  Orange is the New Black is a different type of show than what I usually watch, but I am continuing to enjoy it.  The show's ensemble of actors is incredible, and when it can successfully balance the humor and the drama, it has a flavor that I dig.  Sometimes that balance can be off.  (For a show that often winds up in the "comedy" category at awards shows, this can be a tough show to watch at times.  Some of those fast shifts from comedic to tragic don't quite work for me, and there are times I wish the show would pick a direction and either be more serious/dramatic or lean more heavily into the comedy.)  And sometimes I think the show can lose track of its huge cast, leaving some great characters on the sidelines for too long.  But all that being said, I have grown to be quite invested in the stories of this group of women (and a few men), and I am happy to continue to follow them.  This show features characters and stories that are usually ignored on TV, and I sort of love the show for that.
So, what worked here in season six?
I enjoyed the new setting, and I was pleased at the large number of new characters, guards and inmates, who were introduced.  This show already had an enormous ensemble, so adding in so mnay new characters was a risk, but I quite liked most of these new faces and enjoyed the new flavors they brought to this season's stories.
I was delighted that Danielle Brooks' Taystee was given such a meaty storyline this year, as poor Taystee found herself the patsy assigned blame for the death of Officer Piscatella, who in truth was gunned down by his fellow officers.  Watching the good-hearted Taystee trapped in a situation not of her own making, from which she had no escape, "right" or "wrong" be damned, was tragic and affecting.  Ms. Brooks has always been great on this show, but she really crushed it this year.  (I was pleased the show didn't give us a magic, out-of-left-field solution to Taystee's situation in the season finale… though I do hope that by the end of the show Taystee is eventually able to find some happiness.)
I think Joe Sandow's Nick Caputto was my second favorite character on the show this year.  What an amazing transformation.  Back in season one, Caputto was a repugnant joke.  Now, he is one of the most human and sympathetic characters on the show.  I was also surprised by how much I started rooting for Caputto's relationship with Fig this season!  I never would have predicted that.  Fine writing and fine performances.
Around seasons two and three, Uzo Aduba's character of Suzanne broke out and became one of the most central characters on the show.  She was more in the background this season, which was a bit of a disappointment, though I understand the reason why the show would want to shift focus around to different members of the ensemble.  Still, I hope we get one more great Suzanne storyline next season.
On the other hand, only a few years after I thought she'd been unceremoniously written out of the show, I was glad that Natasha Lyonne's Nicky had a lot to do this year, caught trying to navigate between her allegiance to Red, her father's exhortations that she do whatever she needs to in order to save her own skin, and the new gang into which she'd inadvertently stumbled.  Ms. Lyonne is so great as this character.
Taylor Schilling was the main character of Orange is the New Black back in season one, but the show gradually shifted its emphasis to reset her character of Piper as just one member of the large ensemble.  That was more the case than ever this year, in which Piper certainly had plenty to do, though I wouldn't count her among one of the top five most spotlighted characters this year.  I'm glad the show isn't ignoring Piper, but I also think it's proper that she no longer be the show's main focus, thus giving some of the other talented actors on the show a chance to shine.
Although the final moments of season five suggested that the show's characters would be scattered to multiple different prisons, most everyone did wind up at the maximum security prison seen in season six.  Laura Prepon's Alex, Kate Mulgrew's Red, Selenis Leyva's Gloria Mendoza, Yael Stone's Lorna, Jessica Pimentel's Ruiz, Dale Soules' Frieda, Matt Peters' Luschek, Jackie Cruz's Flaca Gonzales, and Laura Gómez's Flores all had good stuff to do this year. (Oy, how sad was that final twist of the knife for Flores in the final moments of the finale?)
I was intrigued by the story, in the season's early episodes, of Taryn Manning's Pennsatucky's escapades along with fomer guard Charlie, having escaped the roundup at the end of season five.  There were some fun moments, but that story ended with a surprising whimper when Pennsatucky unexpectedly decided to turn herself in, and then mostly vanished for the rest of the season.
Adrienne C. Moore's Black Cindy had a great story this year, as we saw her trying and failing to deal with the crushing burden of her guilt.  I loved seeing Ms. Moore given a more serious story to play, since in the past she had mostly been used to (very skillfully) deliver comedy.  She was great.  (Though I felt that her story also ended with a whimper.  I was not satisfied by the way-too-quick-and-easy moment in which we saw her making peace with her guilt at the end, while announcing at the kickball game.)
I was intrigued by the choice to show Dascha Polanco's Diaz turning into a very unsympathetic character, a far cry from the gentle soul we'd seen her be back in the early seasons. This started in the season four finale, when she picked up that gun, but she continued to make a lot of bad choices this year.  This was unpleasant to see, but I appreciate that the show tells stories about the ways that incarceration can continue to cause damage to some.
Speaking of bad choices, I quite enjoyed the storyline given to Elizabeth Rodriguez as Aleida Diaz this year, dealing with life out of prison and slipping back into a drug-dealing scam.  The show has teased some stoies, in the past, of the difficulties of life out of prison.  (We saw both Taystee and Alex get out, only to quickly wind up back in jail.)  It was nice to see the show take its time with Aleida's story, slowly twisting the screws on her as she tried to find a way to be able to support herself and get her kids back.
I really missed Big Boo, one of the few main characters who didn't reappear after being loaded onto a bus at the end of season five.  I hope we see her again next year.  I also hope that we get a glimpse again of characters like Maritza, Soso and Chang before the end of the show.
As I wrote above, there were a number of new characters incorporated into the fabric of the show this year.  We met a number of new inmates, from the vicious sisters Carol (Henny Russell) and Barbara (Mackenzie Phillips), to the cruel Badison (Amanda Fuller), the smart, clever Daddy (Vicci Martinez), the religious, rat-keeping Adeola (Sipiwe Moyo), and more.  I also quite liked all the new guards, from Taystee's former friend Tamika Ward (Susan Heyward, who was the best part of the two-season TV version of Powers), to the "fantasy inmate"-obsessed Ginger (Shawna Hamic), to the hilariously straight-laced Alvarez (Nicholas Webber), to the fitness-obsessed Hellman (Greg Vrostos).
Back when Orange is the New Black began, I wondered how the show would handle the relatively short length of Piper's prison sentence.  Would the writers keep finding ways to extend her sentence, to keep her in prison and continue the show?  (The spectre of that was raised again this year, when Badison started scheming to add more time to Piper's sentence.)  As the show progressed and shifted focus away from Piper, I began to wonder whether the show might ever exist without Piper, allowing her character to get released and then continuing to tell the stories of the many other, mostly non-white, women imprisoned in Litchfield.  I was shocked when Piper actually got released in this year's season finale, and I am eager to see what, if any, role Piper will have in season seven.
That season seven, by the way, has recently been announced as being the show's last.  So I guess we won't get multiple years of a Piper-less version of this show.  With season seven being the finale, I expect that Piper will continue to appear.  My guess is that we'll follow her attempts to reintegrate into "normal" life (and, perhaps, write a book about her experiences in prison?).  (This is fine with me, by the way.  I'm interested to follow Piper's life outside of prison, and it'd be weird if the show ditched her completely in the home stretch.)  I am interested to see how Ms. Kohan and her team bring this series, and its many characters and storylines, to a close.  I hope they can stick the landing,  I look forward to seeing it all wrap up next year.