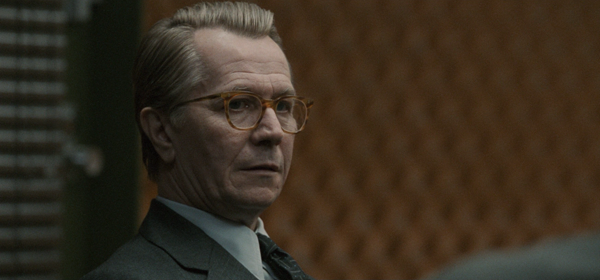 The Smiley Novels of John le Carré
I've enjoyed quite a number of movies, over the years, that were based on the novels of John le Carré.  Films such as The Tailor of Panama, The Constant Gardener, A Most Wanted Man, and, of course, the terrific adaptation of Tinker, Tailor, Soldier, Spy.  I also watched and loved the 1979 BBC adaptation of Tinker, Tailor, starring Sir Alec Guinness.  For a while now, I have been interested in diving into le Carré's novels, and I decided to focus on his Smiley books.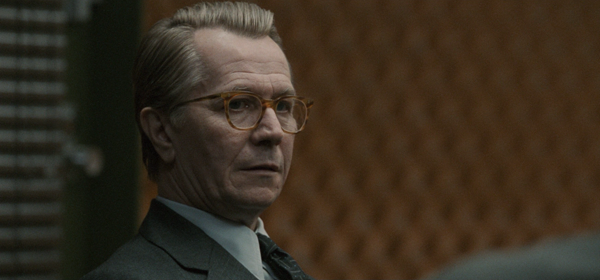 The Spy Who Came In From the Cold — I started with this relatively short novel, and it was a good place to start.  The cover of the edition I read identified this as a Smiley novel, but that's not really the case, as Smiley is barely in the book.  Instead, the novel focuses on a broken-down spy named Alec Leamas, recruited by Smiley and Control for an undercover mission in divided Berlin.  This is a great, taut little Cold War thriller.  The plot is complex, but the novel's short length prevents things from ever getting bogged down, and le Carré's plot zips along well.  The novel is dripping with the tough, dirty, no-happy-endings tone that I expected from le Carré, based on the films I'd seen adapted from his work.  The spies in le Carré's novels are not glamorous James Bond types.  No, these spies are very fallible, very mortal human beings.  There are no elaborate action sequences, mostly just comversations, and occasional violence, in small, closed rooms.  I don't really know if le Carré's stories are actually realistic, but they certainly feel realistic.  I was bummed that there wasn't much Smiley in this book, but Leamas was so compelling a main character that I didn't mind.  My only real complaint was that the novel's ending was very abrupt, and rather confusing.  I had to re-read those final few pages several times, in order to suss out exactly what happened.
Tinker, Tailor, Soldier, Spy — I moved on to le Carré's most famous novel, the first of his "Karla trilogy," in which le Carré's most famous character, aging spymaster George Smiley, matches wits with his Russian counterpart, Karla.  I loved this book!  It was everything I'd hoped it would be.  Reading the novel, I was impressed by how faithful both adaptations of it had been.  Somehow, the two hour film adaptation managed to fit most everything important from the book in… while the Alec Guinness BBC miniseries was almost a page-for-page adaptation.  Wow!
There is a reason this story has been so influential in the decades since it was published.  It's a near-perfect spy tale, depicting the hunt for a mole deep inside the British secret service (which le Carré calls "the circus").  The story is complicated but an attentive reader can follow the plot as it unfolds, without getting too flummoxed.  This is mostly due to the book's clever structure.  Rather than jumping around to multiple characters in different locations, we stick very closely to George Smiley, following his investigation as he carefully puts the pieces together, piece by piece by piece.
I loved Smiley as much as I had hoped.  Smiley is at once a very human character — he's  getting on in years, he is repeatedly described as soft and a bit overweight, and his wife has been cheating on him — and also a superhuman one, as his patience and attention to detail make him an extraordinary investigator.  This is a magical combination.  Le Carré struck gold with Smiley.
The Honourable Schoolboy — I knew that the BBC had skipped this book entirely when adapting le Carré's Smiley novels, skipping from Tinker, Tailor straight to Smiley's People.  So, going in, I wondered whether this middle novel would wind up being unessential.  Also, it was a good deal longer than Tinker, Tailor (and MUCH longer than The Spy Who Came in From the Cold), so I wondered whether the novel would be able to hold my attention.
In the end, I think this was my favorite of all the le Carré novels that I read!  Smiley is in this book (he's a thousand times more of a prsence than he was in The Spy Who Came in From the Cold), but the main character is Jerry Westerby (who had a minor role in Tinker, Tailor).  I sort of love Jerry.  He is clearly over the hill and broken by his life as a spy, but something about his passion, his humor, and the joy that he can still find in his life and work was really compelling to me.  But most of all, I loved the book for the way that le Carré captured the world and atmosphere of Hong Kong and Cambodia at this specific moment in time (the novel is set in 1974).   I felt immersed in the sights, smells, food, drink, people and culture of that time and place, and I found that very compelling.
Smiley's People — This book feels like a true sequel to Tinker, Tailor.  Once again, George Smiley is out of the game but called back in, and once again we, the reader, follow Smiley step-by-step through his careful, meticulous investigation.  The story begins with the death of an old Russian general, who, Smiley begins to suspect, had come across the secret to finally revealing and defeating Smiley's nemesis, the Russian spymaster Karla.  This is a great book and a fine conclusion to this spy saga.  It can't quite match the iconic Tinker, Tailor, nor does it best, for me, the Honourable Schoolboy (which I loved for how different it felt in tone from these other le Carré novels).  But it's still a great book!  I love the set-up, and the way we see how the murder that starts the story becomes the first breadcrumb that Smiley is able to pick up to lead him to Karla.  As the novel unfolds, The pieces of le Carré's story slide into place with an impressive, clockwork-like precision.  If I have a complaint, it's that, here in this final Karla novel, I was hoping that Karla himself would finally enter the story in a more significantway.  But le Carré chooses to stick with Smiley's perspective throughout, and as a result Karla is never really developed as a character; he's kept as an enigmatic boogeyman.  But it all works for me, and I had a great time reading this book.
I thoroughly enjoyed reading these four novels!  I immensely enjoyed the world le Carré created with these stories.  This is a hall of mirror world of crosses and double-crosses, albeit one inhabited by very human, mostly broken-down characters.  There's a nihilistic grimness to these stories.  It's depressing, but compelling!   These books are far more focused on plot, and the twists and turns of these espionage schemes, than they are on character developmet.  But I enjoyed the way that le Carré was able to give us enough detail on these characters for me to feel that these books created a fully-realized world.  These novels are not deep character studies.  If that's what you're looking for, you're in the wrong place.  For me, I really dug these books.  I am glad to have finally had a chance to dive into John le Carré's original works, rather than experiencing them filtered through film and TV adaptations.