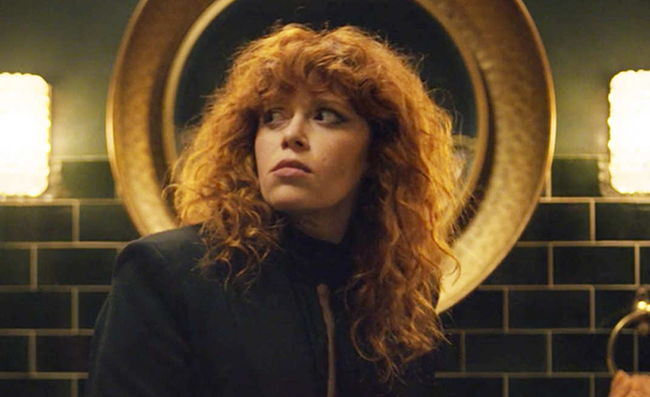 Josh Reviews Russian Doll
In Netflix's eight-episode series Russian Doll, Natasha Lyonne stars as Nadia, a young woman who, on the night of her 36th birthday, dies over and over again, continually finding herself resurrected back to life at the same moment, in the bathroom at the start of the party thrown for her by one of her friends.  Yes, it's Groundhog Day: the series, but don't let that already-excellently-done idea cause you to underestimate this show.  Russian Doll is a terrific play on this concept, spinning a riveting yarn that is very funny and also psychologically rich.  I loved it.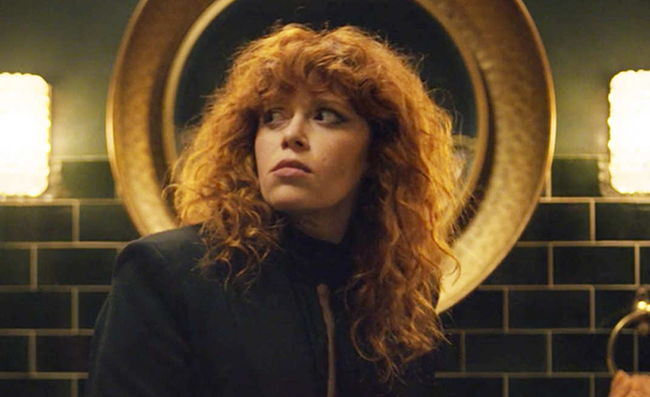 Created by Ms. Lyonne, Leslye Headland, and Amy Poehler, Russian Doll is a fiendishly clever story.  I love how intricately structured the eight episodes are, and how beautifully everything fits together in the end.  This is a tough show to stop watching (by design, of course).  I was hooked immediately by Ms. Lyonne's wonderful lead performance and by the mysteries of the show's set-up, and each episode ended with a delicious cliffhanger that propelled me into the next episode.
Ms. Lyonne became a big star in the late nineties (especially with 1999's American Pie), and she's had something of a career resurgence recently with her terrific work in Orange is the New Black.  Despite my being familiar with her, I was blown away by how fantastic she is here in this series.  This feels like the part she was born to play.  Ms. Lyonne effortlessly carries the series on her shoulders.  She's incredibly funny and at the same time heartbreaking in her depiction of this damaged young woman.  I love the way the show allows us to gradually peel back the onion of who Nadia is and, more importantly, why she is the way she is.  It's beautiful work, and Ms. Lyonne sells every moment of it.
I don't believe I've ever before seen the work of Charlie Barnett, but he's terrific as Alan, a man who, we discover, has an unexpected connection to Nadia.  I don't want to spoil anything, so I'm going to be vague here, but let me say that Mr. Barnett is a terrific yin to Ms. Lyonne's yang.  I love how he portrays this unusual young man; allowing us to emphasize with him and quickly grow to love him despite his at-times off-putting behavior.  (That's a great description of Ms. Lyonne's work on the show, as well!)
The rest of the cast is great: Yul Vazquez (I am the Night) as Nadia's older ex-boyfriend; Elizabeth Ashley as Nadia's psychiatrist and mother-figure; Greta Lee & Rebecca Henderson as Nadia's friends Max and Lizzy; Dascha Polanco (Orange is the New Black) as Alan's girlfriend Beatrice; Jeremy Bob (who played the villain in season three of Jessica Jones) as Mike, a smarmy dude with connections to both Nadia and Alan; and more.
I love how thoroughly the show explores its premise.  I love how crazy and unpredictable the show it — we go to some nutty places over the course of these eight episodes; places I never expected!  I love how firmly the show is focused on character, despite its fantasy/sci-fi premise.  I love how deeply we get to explore Nadia and also Alan over the course of these eight episodes.  I love how nail-biting the finale is; I love the clever use of split-screens, and how gloriously well everything comes together by the end.  I love the beautiful, life-affirming message at the heart of the show's ending (despite the dark places the show has visited on the journey there).
If you haven't yet seen Russian Doll, don't read anything more about it — you don't want to risk being spoiled.  Just go watch it, and enjoy.
Please support MotionPicturesComics.com by clicking through one of our Amazon links the next time you need to shop!  We'll receive a small percentage from any product you purchase from Amazon within 24 hours after clicking through.  Thank you!