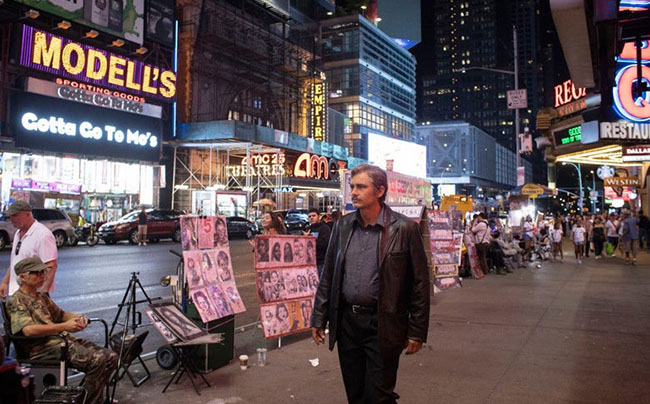 Josh Reviews The Deuce: Season Three
You didn't watch The Deuce?  Even though it was the latest show masterminded by David Simon, who created The Wire?  Look, I get it.  A TV show about the porn business in New York City in the seventies and eighties was a tough sell for many people.  I wasn't even sure, at first, if I was going to watch it.  But I am so, so glad that I did.  I cannot recommend this show highly enough.  (Just make sure your kids and your parents are in another room, because there is a lot of, um, frank content on this show!!)  (Click here for my review of season one, and here for my review of season two.)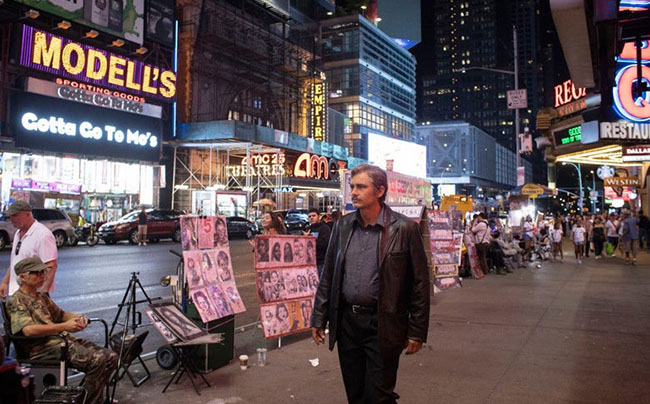 This latest series from David Simon (the mastermind behind The Wire), co-created with George Pelecanos (who wrote many episodes of The Wire and Treme — another of Mr. Simon's shows that I dearly love and strongly recommend to any and all fans of good TV) was a brilliant, gripping, heartbreaking experience.  This was an exploration of another broken great American city; just as The Wire dissected Baltimore across multiple levels (from the drug-dealers on the corners, to their drug-lord bosses, to the cops on the street, to the detectives in their offices, to the people in city hall, and lots more), so too did The Deuce explore the people involved in the sex trade in the area that would become Time's Square across all social strata: the prostitutes on the street and the pimps behind them, the street-cops making busts, the politicians looking to clean up the streets so big business interests could move in, the pornographers shooting dirty movies, the people working behind the counter in the local greasy spoon cafes and the bars, the mob men behind those bars, and on and on.
The Deuce was an epic saga at the same time as it was an intimate character drama.  As always, Mr. Simon and his team were able to create an enormously vast ensemble of characters, each of whom were astonishingly well-fleshed out, with their own human stories that developed across these three seasons.  As I felt in The Wire, and again in Treme, I deeply, dearly loved every single one of these characters, and I rooted so hard for each of them to find their way to some happiness.  Some of them did, and many of them didn't.  But that only gave the show its power and emotional heft.
What a cast this show had.  Let's start with James Franco, who was as brilliant as he has ever been, playing the dual role of twin brothers Frankie and Vincent Martino.  Seriously, this was an extraordinary performance.  I've been a fan of Mr. Franco's work since Freaks and Geeks, and have enjoyed the heck out of so much of his work since (especially his comedic work), but he was next-level here in the way he was able to completely distinguish these two identical-looking brothers.  It was amazing.  Also: bravo to the show's visual effects team for seamlessly integrating Mr. Franco's dual performance on-screen.  There was never a single second in which I didn't 100% believe that these were two different characters who were actually sharing the screen.  It was incredible.  (For those of you aware of the recent accusations of inappropriate conduct against James Franco, I direct you to this fantastic interview by Rolling Stone TV critic Alan Sepinwall with series creator and show-runner David Simon in which the two men discuss those issues in depth.  Agree or disagree, it's a fantastic read.)
Maggie Gyllenhaal was riveting as as Eileen/"Candy", a prostitute who finds her way into porn and then into directing porn, realizing along the way that she has an artist's eye.  Eileen's journey through the series was fascinating.  Even at the end, I questioned her life choices; but I loved how clearly the sharp writing and Ms. Gyllenhaal's fierce performance established Eileen's very distinct identity and point of view.  I loved how this season forced Eileen, and the viewers, to challenge Eileen's strongly-held viewpoints (especially in the tense scene in which Abby brings her in to speak to her "Women Against Pornography" colleagues in the episode "You Can Never Go Home" — a fascinating and complicated scene in which the show suggests that its main character Eileen might actually be in the wrong)… and I love that she stayed true to herself to the very end.  What a character.  When Eileen finally opens up about her origin story, late in the season (in "This Trust Thing"), when she gives advice to one of the actresses she's directing and tells a horrifying story about being abandoned by her father at age 15 after he took her to get an abortion, it's an extraordinarily moving moment, beautifully delivered by the great Ms. Gyllenhaal.
I was delighted that Chris Coy had such an important role this season as Paul, a gay bar-owner who, here in this final season, had to watch the love of his life wither and die of A.I.D.s.  This was a wrenching storyline.  I guess I should have been expecting that this series would eventually catch up to the A.I.D.s crisis.  They did a masterful job in reminding us of this not-so-long-ago scourge.  I was deeply moved by the way this story unfolded over the course of the season.  Chris Coy was amazing, as always, as was Aaron Dean Eisenberg as Todd, his doomed lover.  I was also very moved by the story of Melissa (Olivia Luccardi) and her roommate Reg (Calvin Leon Smith), who was succumbing to A.I.D.s.  And as if that wasn't enough, let's not forget Vince's loyal right-hand man Mike's sad death of A.I.D.s all alone in a cabin in the woods.  These storylines were devastatingly powerful, depicting with gut-punch painfulness the tragedy of this horrible disease.
Emily Meade has been great throughout, but she really stepped to the forefront this season as as Lori Madison, a woman who has become famous in porn but who is nevertheless trapped by her lifestyle and addictions.  Each step forward for Lori also winds up being a step back.  This is true for so many characters on this show (and in all of Mr. Simon's shows!), but perhaps none more so that Lori.  The history of this show is a history of missed chances for Lori to get off of this path that is leading her to an inexorable end.  Hers is one of the greatest tragedies of the show.  (Her final fate, in the series' penultimate episode, shocked me deeply.  At the same time, it's hard to imagine any other end for this character.)
That's just the tip of the iceberg — there are so many other great characters and stories!  Central to this show were also: David Krumholtz as Harvey Wasserman, who runs a company that makes porn films.  I loved the arc of his professional and personal relationship with Eileen.  Michael Rispoli as Rudy Pipilo, a Gambino family mobster who has a piece of the pie of most of the businesses in which the show's characters are involved.  It was interesting and sad to see the dark side of the jovial Rudy's life come out, finally, this season.  Margarita Levieva as Abby, Vincent's long-time girlfriend who this season questions her sexuality at the same time as she is forced to wonder whether any of the activist work she has done over the course of the series has actually amounted to any good.  Chris Bauer as Bobby Dwyer, Vincent and Frankie's brother-in-law, who gets involved with running a sex parlor, only to find that gravy train at an end this season as the clean-up effort in the Deuce closes down the parlors like his.  Lawrence Gilliard Jr. as Chris Alston, an NYPD officer who this season is working more tightly than ever with Luke Kirby (The Marvelous Mrs. Maisel) as Gene Goldman, a city official working to clean up the Deuce by bringing in big businesses and nicer properties into the area.  Ralph Macchio (The Karate Kid) as Haddix, a corrupt cop who actually proves sort of useful this season (such as when he hires someone to burn down the building owned by a figure Alston & Goldman are trying to force out of the Deuce).  Alysia Reiner (Orange is the New Black) as Kiki, Lori Madison's L.A.-based agent.  This season also saw the addition of Corey Stoll (Ant Man) as Hank, Eileen's new wealthy boyfriend.  Mr. Stoll is known for playing scum-bags, so I worried about where this story was going (wanting the best for Eileen).  Thankfully, the show avoided all of the usual obvious ways this story could have unfolded, and it became (rightly so) a story about Eileen and her hangups, rather than about Hank's turning out to be an asshole (though he did wind up possessing a somewhat limited perspective in the end).
This third and final season was spectacular.  It was interesting that the show had jumped forward in time, so that it was now set in 1985.  There were a number of fun nods to the era throughout the season; little references that demonstrated the well-researched quality of the show without ever becoming overly intrusive.
I quite enjoyed the story of ex-prostitute Melissa and her father (played by the great David Morse, a Treme alum).  This was yet one more way for the series to explore the damage that this life inflicts on the women who participate in it… and also the damage in their previous lives that might have led them down this path… and the ripple effects into the future of their time in this world of sex-workers.  As the season progressed, that story of Melissa and her father shifted into an even more powerful story of her and her roommate Reg, who was dying of A.I.D.s (as discussed above).
I liked seeing Darlene/Donna (Dominique Fishback) again, asking for Abby's help as a character witness as she's trying to get work as a nurse.  (Does she succeed?  The board don't seem all that impressed by Abby's testimony.  Darlene/Donna wound up at the end of season two with a happier ending than many other characters on the show, and yet this epilogue to her story shows us that she too is still struggling to shake off the after-effects of her time on the streets.)
Not surprisingly, many of the show's main characters didn't make it to the end of the finale.  Frankie's death early in the season (in "You Can Never Go Home") was extremely painful.  This was a long time coming — back in season one I worried that his antics were going to get him in trouble.  He lasted a lot longer than I'd expected.  And yet, his death was still so moving.  This was a sign that the series was entering its endgame.
I was also sad to see Rudy Pipilo go, killed by his former protege Tommy Longo (in "This Trust Thing").  Back in season one, I thought that Rudy would eventually be the death of at least one of the Martino brothers.  But in the end, he stood by Vincent, and got himself killed for it.  I really loved this friendly mobster!  The show never allowed us to forget the dark side of his business, and yet Rudy developed in a very different manner than I'd expected him to, back when we first met him in season one.  I was sad to see him go.
And then there was Lori's shocking death in the penultimate episode.  That was a shattering moment.  And yet, as I'd commented above, how else could her story have ended?
And then, at last, we arrived at the beautiful, heartbreaking finale.  I was completely satisfied by the way the show's many, many storylines and character arcs were wrapped up.  It's amazing how deeply I have grown to love all of the show's broken men and women over the course of these three short seasons.  I was so sorry to see my time with them end, and at the same time so pleased by how well David Simon & co. brought all of their stories to their conclusions.
There were so many wonderful little final character moments.  It's tragic that, in the end, Eileen wasn't able to repair her relationship with her son — or with her father.  I loved the scene in which Melissa and Reg got married.  I laughed at the scene in which Bobby's arrogant and clueless son Joey wound up getting arrested (not for any of his involvement in the world of sex-work, but for insider trading).  I was very moved by the scene in which Alston took Gene to the Bronx to see that all the nasty stuff they worked so hard to push out of the Deuce had found a new home only a few miles away.  Oof.  And the wheel spins on.  The futility of it all was heartbreaking.  That scene in particular really solidified, for me, The Deuce's place in the pantheon of David Simon's other shows about broken American cities.
And then we got to that final flash-forward to Vincent in modern-day Times Square.  Wow!  What an unexpected and unusual ending!  This was a very different type of scene for a David Simon show, as we see Vincent interacting with the ghosts of his past.  I was very taken by this unexpected choice.  I found it deeply moving.  This sequence had me in tears as we watched a lonely Vincent walk and talk with so many of the characters we'd met (and lost) along the way.  It was so sad to me that Vincent didn't get the happy ending I'd been hoping for, for him.  But it feels right that, in the end, he paid for his involvement in this dark world, even though he was generally a "good guy".
As a final surprise, I yelped at that last quick shot of Abby!  Unlike Vincent, it looks like she'd found a life for herself, and that she was still vibrant and involved.
And with that, The Deuce was over.  What a show.  This was another masterpiece from David Simon and George Pelecanos.  The Deuce was a deeply moving character drama and also a devastating indictment of the failures of American society that so many of us try not to see.  I am so glad this show exists, and I already miss it so much.
Please support MotionPicturesComics.com by clicking through one of our Amazon links the next time you need to shop!  We'll receive a small percentage from any product you purchase from Amazon within 24 hours after clicking through.  Thank you!