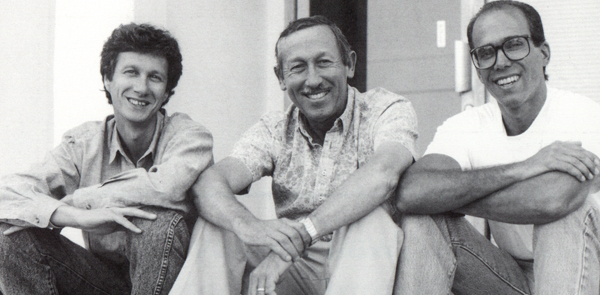 Josh Reviews Waking Sleeping Beauty
Waking Sleeping Beauty is a 2009 documentary film, masterminded by Don Hahn and Peter Schneider, that tells the story of Disney animation's return to prominence in the late eighties and early nineties with the huge successes of The Little Mermaid, Beauty and the Beast, and Aladdin.  This is an extraordinary documentary, created by two men who were right in the thick of Disney animation in those days.  As such, it is an incredible insider's view of what went down, and it's a remarkably honest, no-holds-barred telling of the story.  For anyone with any interest in Disney animation, this film is a must-see.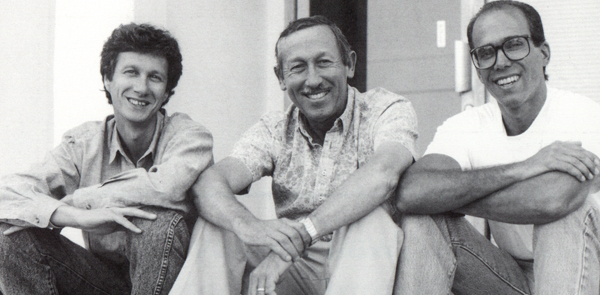 Back in the 1980's, Disney animation was pretty much dead.  As the documentary opens, Disney's over-budget production of The Black Cauldron (1985) is released to crickets and loses the studio a ton of money.  The animation department is moved into what is little more than an abandoned warehouse.  Former Disney animator Don Bluth's new company (at which he employs many other former Disney animators) releases An American Tail in 1986 to great success, out-grossing Disney's release that year of The Great Mouse Detective.
But gradually a series of events sets in motion important changes in the animation department and Disney over-all.  Walt's nephew Roy E. Disney resigns from the board and eventually steps into the role of chairman of the animation department.  Michael Eisner is hired as Disney chairman and Frank Wells is hired as President.  Mr. Eisner then hires Jeffrey Katzenberg as head of film production, and as such Mr. Katzenberg is directly involved in the production of all new animated features.  The film does not shy away from presenting the controversial moves made by Mr. Eisner and Mr. Katzenberg specifically, two powerful men who did not seem to mind throwing a few elbows.  But the film also highlights all that they did right, and the actions they took to help lift Disney out of the doldrums.
Across the board, Waking Sleeping Beauty is remarkably honest about the struggles and challenges faced by Disney animation during those years.  This isn't a glossy, everyone was always happy retelling of these events.  (Considering this documentary was released by Disney, this is fairly astounding!)  Some of the film's most fascinating bits concern the arguments, large and small, that went into the making of these movies, and the many interpersonal squabbles that erupted among these hard-working and talented men and women.
The film spends a lot of time exploring the production of The Little Mermaid and Beauty and the Beast, two films that were both enormous successes and together represented a huge turning point for Disney animation.  The documentary emphasizes the contributions of Howard Ashman and Alan Menken, who wrote the songs for both films, representing a critical element in their success.  We also get to meet many of the other directors and animators and artists and crafts-people involved in bringing Disney animation to new heights of greatness during the "Disney Renaissance" period from 1989 until approximately 1999.
Waking Sleeping Beauty, in a striking departure from most documentary fare, does not use any "talking head" on-camera interviews.  The film is composed entirely of archival material, including photos and videos taken at the time (mostly by the Disney animators), test footage and behind the scenes footage from the film's productions, news reports, photos, press-kit footage, and more.  Mr. Hahn narrates the film, helping to tell the story and string everything together.  When other voices are heard, they are identified by "word balloon" captions in the bottom of the screen.  This is an extraordinary approach to telling this story, and it works so completely because of Mr. Hahn and Mr. Schneider's incredible access.  The archival footage they have assembled is astounding.
For this reason, and so many more, Mr. Hahn and Mr. Schneider were the perfect men to helm this project.  Don Hahn began working for Disney during production of The Fox and the Hound (released in 1981), gradually rising in the ranks to eventually produce the first Roger Rabbit cartoon spin-off short, "Tummy Trouble," (released in 1989 in front of Honey, I Shrunk the Kids).  During the "Disney Renaissance" period, he produced Beauty and the Beast, The Lion King, and The Hunchback of Notre Dame.  Peter Schneider, meanwhile, was also akey player involved in turning Disney animation around during the period chronicled in this film, serving as President of Disney Feature Animation from 1985-1999.
And so, the story of Waking Sleeping Beauty is, in a part, Mr. Hahn and Mr. Schneider's story.  They have a personal stake in telling this story right, because they were there.  But it is also the story of countless others, and because Mr. Hahn and Mr. Schneider were right in the middle of these events as they happened, they are far better positioned than any outside person could ever be to tell all of these other stories as well.  Waking Sleeping Beauty is the story of a huge corporation worth billions of dollars, but the film always feels intimate, focusing squarely at the many men and women who were involved in turning Disney around, whether they became famous in so doing or not.
I thought this film was spectacular, and I highly recommend it to anyone who is interested in Disney animation.  (After watching this film, I recommend you then track down The Sweatbox — a film that Disney did its best to squash — to see what happened in the aughts when Disney animation once again fell upon hard times.  It's interesting that Peter Schneider comes off as something of a villain in that film…)
Waking Sleeping Beauty is a wonderful documentary and an extraordinary chronicle of how some of the greatest classics in Disney Animation history came to be.  For a Disney fan, this is essential viewing.