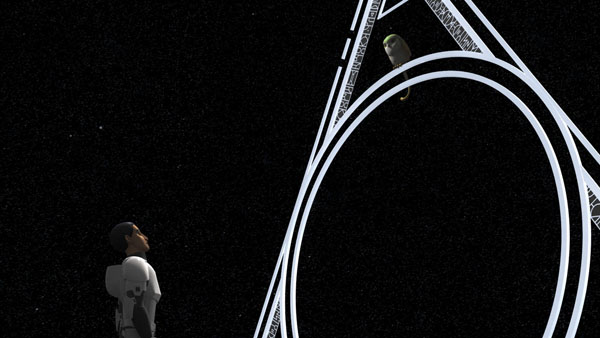 Josh's Favorite Episodes of TV of 2018 — Part Two!
On Wednesday I began my list of my favorite episodes of TV of 2018!  Let's continue…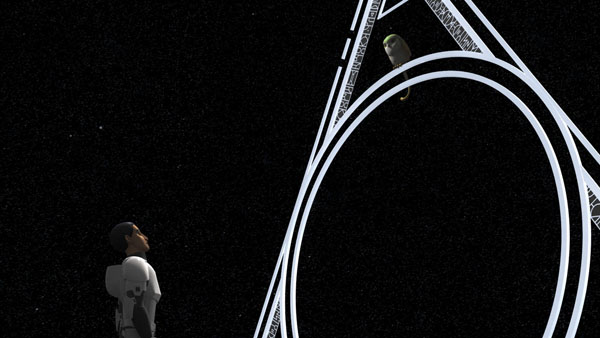 12. Star Wars: Rebels: "A World Between Worlds" (season four, episode thirteen, aired on 2/26/18) — Star Wars: Rebels developed into a magnificent show, a super-fun expansion of the Star Wars universe.  The entire fourth and final season was terrific, but this episode from the final run of shows was a standout.  Reeling from the death of a major character, the young Jedi-in-training Ezra discovers an ancient Jedi Temple hidden somewhere beyond space and time, where those who enter are somehow able to access all of time at once.  This was a huge leap into new territory for Star Wars, and for our understanding of the Force.  The look of the Temple was striking (I loved the stark black and white, and the designs of all the doors/portals).  The sound-design in this episode was incredible, seeding in dialogue from not just all of Rebels but all of the Star Wars movies, including the new films.  It felt like the entire Star Wars saga came together in this gripping episode.  We got to see a major emotional moment in the growth of Ezra, we got to see the Emperor (voiced by Ian McDiarmid, who played the Emperor in the movies!)… and, of course, the biggest delight was the return of Ahsoka Tano.  Ahsoka was introduced in the very first episode of the animated Clone Wars series, but her ultimate fate was left hanging when that show was cancelled before its timeline could meet up with that of Episode III as had been originally planned.  I was delighted when Rebels brought Ahsoka into its story, but I thought we'd seen the last of her after witnessing her climactic duel with Vader in "Twilight of the Apprentice."  Seeing her return here was shocking and emotional.  (Click here for my full review of Star Wars: Rebels season four.)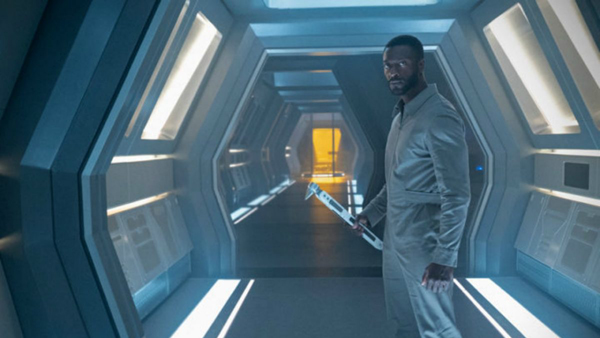 11. Star Trek: Short Treks: "Calypso" (season one, episode two, released on 11/8/18) — Wow, a Star Wars episode and a Star Trek episode, back-to-back on my list??  This is a great time to be a sci-fi fan!  As readers of this blog well know, I was very disappointed by the first season of Star Trek: Discovery.  But I was surprised how much I enjoyed the four Short Trek short films that were released in the run-up to the start of season two.  My favorite was this one, the second of the four, written by Michael Chabon, author of The Amazing Adventures of Kavalier & Clay!  It was super-cool to have as talented and high-profile a writer as Mr. Chabon involved in Trek, and even more gratifying that his short film was amazing!  Set a millennium further in the future than the 23rd-century-set Discovery, far beyond the future of any other Trek story we've seen before, "Calypso" tells the story of a man called Craft who is rescued from his battered escape pod by the Discovery's now-sentient computer, who calls herself Zora.  The Discovery is empty of all life, and apparently has been for a thousand years.  "Calypso" tells the story of the bond this lonely refugee and the A.I. Zora form with one another.  "Calypso" is a beautiful, completely stand-alone tale with two complex, interesting characters, a fascinating mystery backdrop, and intriguing mythological undertones.  I loved it.  (Click here for my full review of "Calypso".)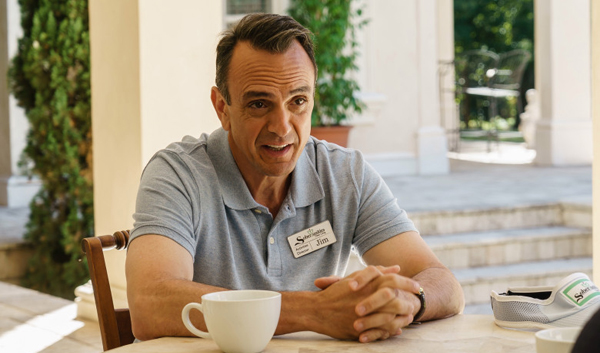 10. Brockmire: "In the Cellar" (season two, episode eight, aired on 6/20/18) —  I am evangelical about this show.  Why aren't more people watching this?  Hank Azaria is giving the performance of his career as disgraced major league baseball announcer Jim Brockmire.  This feels like the role he was born to play.  Brockmire is a perfect showcase for Mr. Azaria's impeccable comedic chops… and also his impressive dramatic skills.  The show charts Brockmire's attempts to rebuild his life and return to a big league announcing booth, years after a drunken outburst destroyed his career.  While most shows with that sort of premise would probably depict a main character who is now trying to live life on the straight and narrow, the crazy beauty of Brockmire is that the main character is still a pompous, profane alcoholic jerk.  Season two showed that the show wouldn't be content to rest on its laurels and maintain its status quo, but rather that this show is actually going to take us on a journey with this character.  Season two went to some dark places — with this episode, the finale, probably being the darkest, as we witnessed Brockmire's dramatic confrontation with Charles (Tyrel Jackson Williams).  It was a moment of pure heart-wrenching drama, no comedy in sight.  (And a breathtaking demonstration of Mr. Azaria's skills.)  But the surprising epilogue of this episode also gave us a glimpse of hope, and an intriguing suggestion of where the show might take us in season three.  I can't wait.  (Click here for my full review of Brockmire season two.)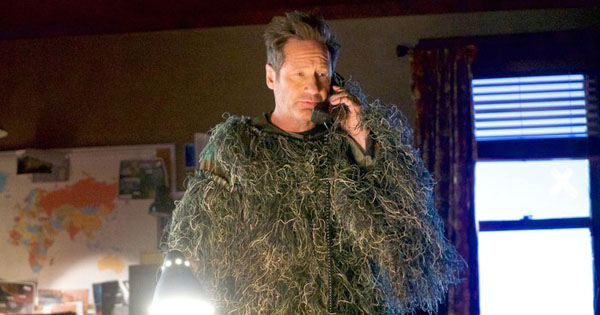 9. The X-Files: "The Lost Art of Forehead Sweat" (season eleven, episode four, aired on 1/24/18) — The X-Files' two revival seasons failed utterly to provide me with the closure that I, a long-time fan of this show, had been desperately hoping for.  But we did get a surprising number of great new episodes.  I've included two on this list!!  This episode, written and directed by Darin Morgan (who wrote many of my favorite X-Files episodes, including "Jose Chung's From Outer Space") was incredibly funny and spectacularly bizarre.  The highlight of the episode was the insane and hilarious montage of old X-Files episodes with "Reggie Something" inserted into the old adventures alongside Mulder and Scully.  (We even got a version of the show's opening credits, with Reggie replacing Skinner!)  I was on the floor with laughter.  So brilliant and so funny.  The episode was also surprisingly melancholy, which gave it an emotional depth that took me by surprise.  I was quite taken by the episode's meta commentary on the way that our memory plays tricks on us, and how we all misremember things that we believe to remember with perfect clarity.  While the show itself was attempting to recreate something that existed twenty years ago with this new season of episodes — and fans like me have had to wrestle with comparing these new episodes to our blurred-with-time memories of the show's original run — this episode seemed to acknowledge, sadly, that you can't go home again.  "I want to remember how it was," Scully says at the end of the episode. "I want to remember how it all was."  So do I.  (Click here for my full review of this episode and others from The X-Files season eleven.)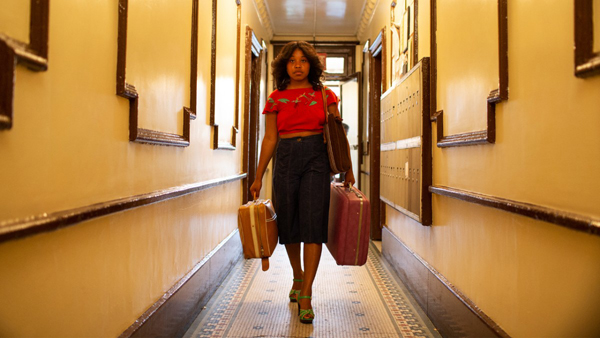 8. The Deuce: "Inside the Pretend" (season two, episode nine, aired on 11/4/18) — A riveting season of television came to a riveting finale in this incredible episode, one which gave great moments to so many members of this show's extraordinarily vast and talented ensemble.  Vinnie is prospering, but his mob bosses/partners won't let him disentangle himself from their sex-trade businesses, and in the show's haunting final shot we see how alone and unhappy Vinnie is, even at the center of his packed club full of dancing, happy people.  Candy's film Red Hot has been a triumph, but her appearance on a talk show demonstrates that she's still a joke to most people, and the movie's release has led to her parents stepping in and refusing to let her see her son.  Paul goes back to the mob to get money to back his boyfriend's new show.  Abby and Loretta try to make sense of Dorothy's murder.  Rodney's attempted hold-up of a pharmacy goes tragically awry.  There's a lot of dark, dark stuff in this episode, but the magic of The Deuce is how much fun the episode still was, mostly because of how deeply in love with and invested in these characters I was at this point.  (The scene in which Harvey proudly shows off a brand-new VCR was amazing!)  The writing is incredibly sharp, and there is no weak link in the show's enormous cast of characters.  I love this show so much, and this finale left me desperate for the next season to arrive.  (Click here for my full review of The Deuce season two.)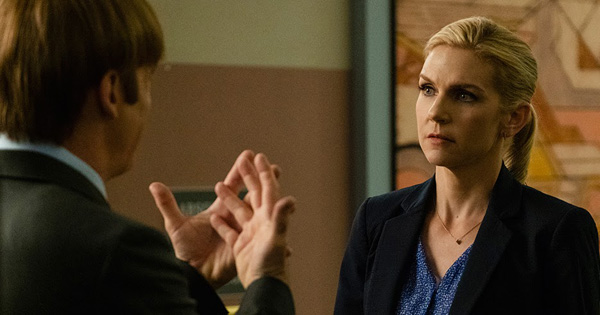 7. Better Call Saul: "Winner" (season four, episode ten, aired on 10/8/18) — I almost chose "Something Stupid" for this list, for its incredible montage in which nine months unfolds, and we see Kim and Jimmy gradually drift apart.  That was amazing.  But I had to choose the season finale.  So many amazing events transpire in this episode.  The opening flashback, showing Jimmy and Chuck singing karaoke together during happier days, was heartbreaking.  The slow, careful way the episode shows us how Jimmy and Kim collaborate on their plan to get Jimmy reinstated as a lawyer demonstrated the type of carefully-detailed, step-by-step storytelling at which this show excels.  Meanwhile, we see Mike sadly embrace the role of criminal hench-man to Gus Fring (which is how we first met Mike on Breaking Bad) by killing Werner on Gus' orders.  That final sequence, in the desert at night, was riveting, edge-of-your-seat television.  That was all amazing stuff.  But the reason this episode is on this list is because of the incredible, absolutely devastating moment in which we see Kim's look of shock and disappointment when she realizes that Jimmy's speech before the appeals board was insincere.  This was one of the most stunning, wrenching events of the show's run.  What a moment.  And what a testament to Rhea Seehorn's extraordinary work as Kim Wexler.  This huge, climactic event in the series all came down to Kim's tiny flinch, and the look in her eyes, as she realized what Jimmy was saying to her.  Absolutely extraordinary.  I am counting the days until season five.  (Click here for my full review of Better Call Saul season four.)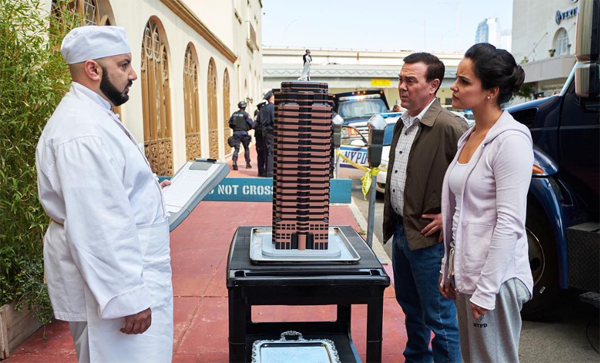 6. Brooklyn Nine-Nine: "Jake and Amy" (season five, episode twenty-two, aired on 5/20/18) —  This season finale was a great capper to a great season of this under-appreciated comedy show.  (For a scary moment, it also looked like this would be the series finale when Fox cancelled the show, until it was thankfully saved by NBC.)  In this terrific episode, the wedding day of Jake Peralta and Amy Santiago finally arrived — and, of course, quickly went wildly off-course when a criminal with a grudge called in a bomb threat.  This episode was stuffed-full of fantastic jokes: Gina's meta comment to Holt that it "seems like people are pairing off for adventures" was an all-time classic, and I let out a yelp of glee when I saw that Nakatomi Plaza-shaped wedding cake — see photo above.  At the same time as it had a tremendous joke-per-minute ratio, the episode was also very sweet.  That balance of tone is the key to why Brooklyn Nine-Nine is so great.  Many previous seasons have ended on a big cliffhanger, but I was glad this season had more of a satisfying ending. (Though I absolutely love the mini-cliffhanger in which the gang couldn't tell from Captain Holt's stoic face whether or not Holt had gotten the commissioner's job!  That was a great way to end the year… and though it would have sort of driven me crazy, I have to admit that would have been an amazing place for the show to have ended had NBC not picked it up!!  But thank goodness this was not the end.)  "Nine-Nine!"  (Click here for my full review of Brooklyn Nine-Nine season five.)
Please join me right back here on Monday for my Top Five!