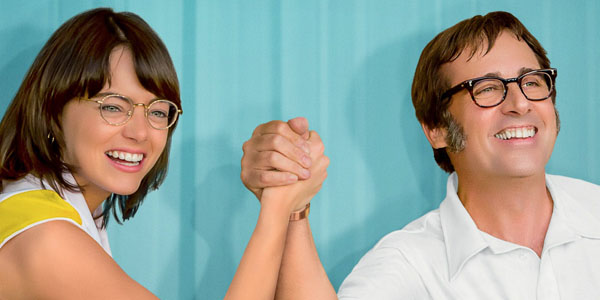 Josh's Favorite Movies of 2017 — Part One!
I hope you enjoyed my look back at my Favorite Episodes of TV of 2017!  And now, let's turn to my Favorite Movies of 2017…
As always, there were far more great movies released this year than I had time to see.  Movies that looked great but that I missed include: Three Billboards Outside Ebbing Missouri, Get Out, Phantom Thread, Darkest Hour, I Tonya, Wind River, Logan Lucky, Professor Marsten and the Wonder Women, The Lost City of Z, Downsizing, Atomic Blonde, and many more.  So if you're wondering why any of those movies aren't on my list, now you know.
Before we begin, I should start by mentioning two incredible 2016 movies that I saw in January 2017, after I had already written my Best Movies of 2016 list:  Lion and Moonlight.  Moonlight, in particular, is a masterpiece that surely would have been in my TOP FIVE of 2016 had I seen it in time.
And now, without any further delay, let's dive into my list of my Favorite Movies of 2017:
Honorable Mention: Logan — Hugh Jackman's swan song as Wolverine brought a satsifying close to his nearly two decades playing the character.  Throwing aside the usual look and feel of a superhero movie, director James Mangold chose instead to make a dark, grim R-rated drama that shocked me with its intensity and its violence.  I loved their choices in making a very different kind of X-Men film, one with no colorful costumes or grandiose musical themes.  This is a drama focused tightly on its characters, and both Hugh Jackman as Logan and Patrick Stewart as Professor X (in which will also likely be his final appearance in the role) give what is probably their very best performances as these characters.  Long-running series rarely get a definitive ending; when one comes, as it did here, it is very special.  (Click here for my full review.)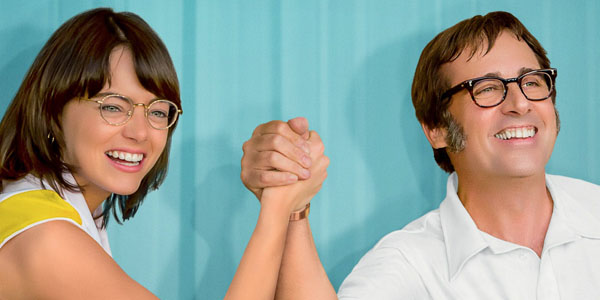 20. Battle of the Sexes — This story of Billie Jean King and Bobby Riggs' 1973 tennis match is an enjoyable, beautifully-made recreation of the dramatic events surrounding this televised battle of the genders.  It is also a riveting, very much of this specific time and place film that has a lot to say about equality today.  I was pleasantly surprised that Battle of the Sexes was as much about the struggles of gays and lesbians to live open, free lives as it was about female liberation and the struggle for equality between the sexes.  Both Emma Stone and Steve Carrell are terrific, wonderfully portraying these famous people while also bringing true life to their performances, rather than just giving a robotic act of recreation.  I wasn't expecting this film to absorb me as deeply as it did!  (My full review of Battle of the Sexes will be coming soon!)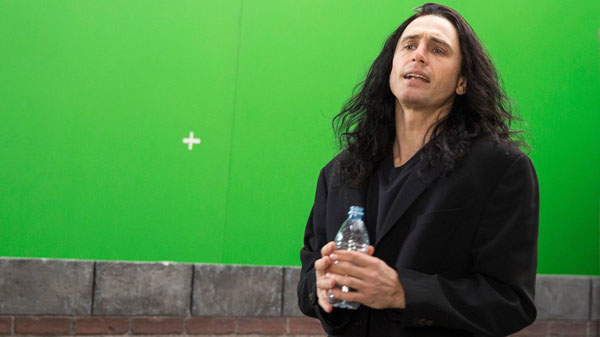 19. The Disaster Artist — James Franco's chronicle of the making of The Room, which is considered one of the worst movies ever made, is a loving salute to artists everywhere.  Anyone who has ever struggled to create art, or who has ever felt like an outsider looking in, will find a lot to engage with in this film.  The Disaster Artist is very funny, brought to life by a phenomenal cast that is anchored by James Franco and his brother Dave in the lead roles of Tommy Wiseau and Greg Sestero.  Both men are perfect, leaning into the laughs while also showing us both men's humanity.  The film wrestles with deep questions, while also being a rollicking romp with something to enjoy every minute.  (That is not an easy balance to find!)  (Click here for my full review.)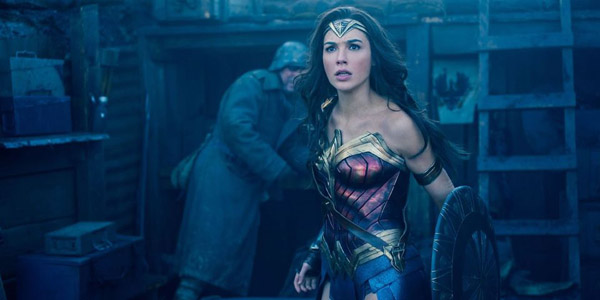 18. Wonder Woman — It's about time!  At long last, we get a truly great super-hero film with a female hero as the lead.  Patty Jenkins has done a remarkable job in bringing this comic book icon to life, giving us a film that depicts Diana the way she is meant to be.  This Wonder Woman is loyal and brave, a fierce warrior but one who trumpets the value of love above all else.  Gal Gadot is magnificent in the role (and boy do I love hearing Wonder Woman speak with an Israeli accent!), and Chris Pine is great fun as Steve Trevor.  I adore the bravery of making this film a period piece.  This film would be even higher on this list if the other supporting characters had a little more depth, and if the film didn't devolve into the type of CGI characters punching one another ending that has been found in all the recent DC/Warner Brothers films.  Still, Wonder Woman is a terrific film, and one that came not a moment too soon.  (Click here for my full review.)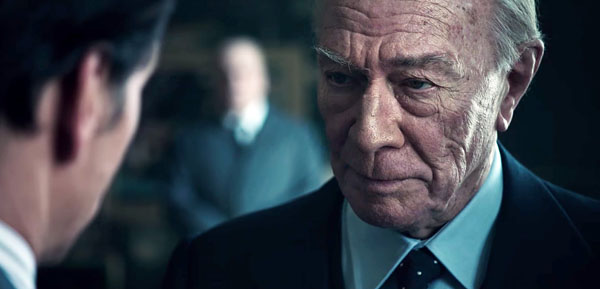 17. All the Money in the World — Ridley Scott has pulled off one of the all-time great cinematic miracles in completely reshooting huge swaths of this film a mere month before its release, replacing Kevin Spacey's performance with Christopher Plummer.  It's an astonishing achievement, one made all the more incredible in that Mr. Plummer's work is the best thing about this film!  His performance as J. Paul Getty is electrifying; his scenes are the best scenes in the movie!  This is a heartbreaking film about the ways that money can corrupt and destroy, both those with it and those without it.  (My full review of All the Money in the World will be coming soon!)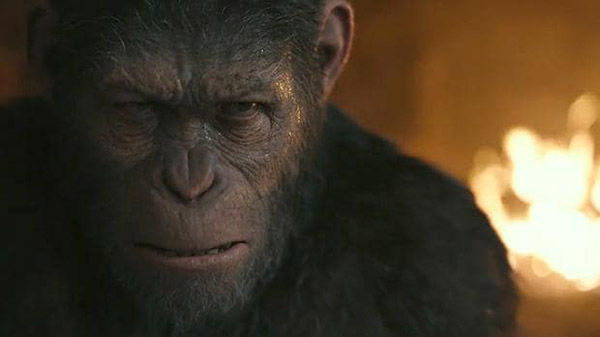 16. War for the Planet of the Apes — I remain more than a little staggered that these modern Planet of the Apes movies are as terrific as they are.  Dawn of the Planet of the Apes, the second film, is the true masterpiece of this series, and while War for the Planet of the Apes doesn't match that film, it is still pretty damn (dirty) impressive.  I don't know if this will be the final film in this new Apes cycle, but if it is, I am hugely impressed by how skillfully Matt Reeves has brought this story to a satisfying conclusion.  The CGI visual effects and motion capture work in this film are beyond extraordinary, and Andy Serkis has once again turned in an Oscar-caliber performance as the haunted Ape leader, Caesar.  This is a somber, elegiac story about broken characters pushed to their breaking points, and beyond them; a terrifying vision of the last days of humanity that is not shy about making statements about the current state of our world.  The Colonel and his men feel that they have been supplanted by an "other," who they demonize and dehumanize as fearsome and evil.  They try to build a big wall to keep their imagined enemies away.  They believe that might makes right and that all manner of atrocities can be excused in the name of self-protection.  Sound familiar?  (Click here for my full review.)
I hope you'll come back on Wednesday for PART TWO of my list!