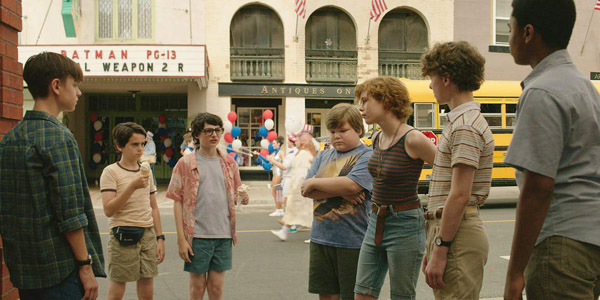 Josh's Favorite Movies of 2017 — Part Three!
Click here for part one of my list of my favorite movies of 2017, and click here for part two!  And now, onwards into my TOP TEN: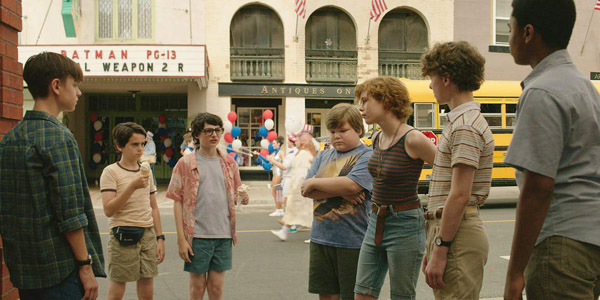 10. It — 2017 brought two Stephen King adaptations that I was super-excited about.  Sadly, The Dark Tower was a dud, but It was even better than I had dared hope.  The film is very scary and filled with the sorts of nightmare-inducing imagery that you might expect.  But the reason the movie works as well as it does is that, just as the original novel did, it takes the time to develop every one of the seven kids who are involved in the story, so that by the end you know and care about every single one of them.  There isn't a weak link in this remarkable assemblage of child actors.  I am almost sorry that the sequel will feature these characters as adults (the original novel tells two parallel stories, but this first film adaptation wisely chose to only tell the half of the story set when the kids were thirteen), because I'd love to see lots more movies with this cast!  Like all the best fantasy or sci-fi stories, the fantastical elements in It are an allegory.  It is a story about growing up, about that moment in which one leaves childhood behind and takes that first, tentative step into adulthood and the wider world beyond.  I was hooked into this film from the first frame until the last.  (Click here for my full review.)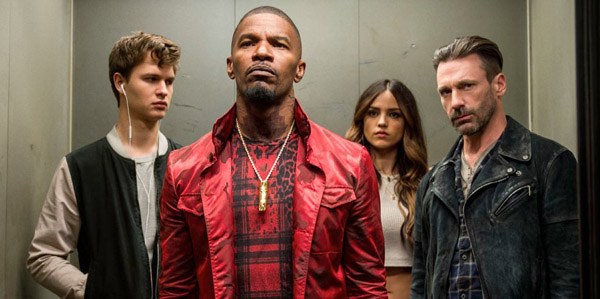 9. Baby Driver — That Edgar Wright has not directed a film since his vastly-underrated 2010 film Scott Pilgrim vs. the World is a crime against humanity, a fact reinforced by how terrific his long-awaited return to cinemas, Baby Driver, is.  This is a fiercely entertaining rush of a film, with every instant of screen-time packed to the gills with great music, exciting action sequences, and witty dialogue.  The cast is spectacular (Jon Hamm is a stand-out), the dialogue is razor-sharp, and the film's score is magnificent, a marvelous array of music that comes together to create a distinct world and vibe for the film.  The main character Baby's identity is wrapped up in the music he listens to (particularly when working as a get-away driver for criminals) and the music he makes, and so too is Baby Driver the film completely of a piece with the music in its score.  And who knew Edgar Wright could direct action so well??  The car-chase action in the film is extraordinary, visceral and thrilling.  Baby Driver is pure cinematic joy from start to finish.  (Click here for my full review.)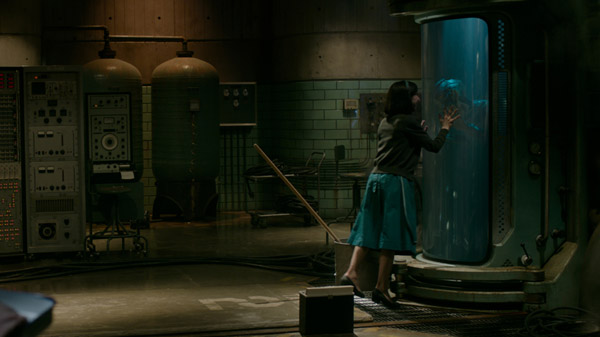 8. The Shape of Water — The Shape of Water sees visionary director Guillermo del Toro once again operating at the peak of his powers.  Mr. del Toro has crafted a gorgeous fantasy film that is grounded in real-life settings with fully-realized, rich characters, and with a fantastically memorable new monster creature.  Sally Hawkins is magnificent in the lead role as the mute, lonely janitor Elisa, and Doug Jones is phenomenal at bringing to life the fish-creature with whom she falls in love.  Mr. del Toro and Mr. Jones have collaborated to create this fantastic new movie monster/creature; as usual, the design is gorgeous and strange, and Mr. del Toro demonstrates a remarkable empathy for this creature who others might consider horrifying.  The entire film is meticulously designed, filled with beautiful and unique imagery.  It's also surprisingly erotic.  This is exactly the type of fantasy film that most interests me: one that is aimed at adults and that is not afraid to develop and explore sophisticated characters and themes.  I can't wait to see this film again.  (Click here for my full review.)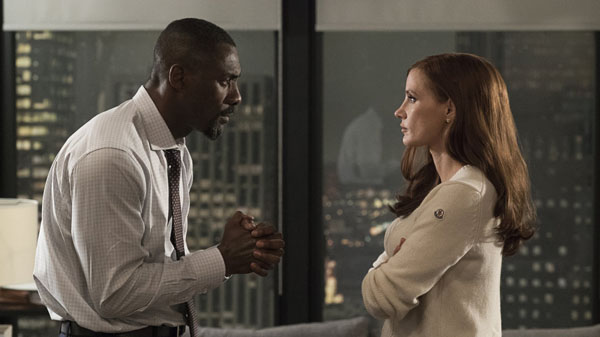 7. Molly's Game — A new film written by Aaron Sorkin is always a delight, and Mr. Sorkin proves equally adept behind the camera in Molly's Game, which is his directorial debut.  Jessica Chastain and Idris Elba have great chemistry and both prove remarkably facile speaking Mr. Sorkin's fast-paced, intricate dialogue.  The film is at its best when these two powerhouse performers are able to bounce off one another on screen.  (And the film is also pretty great even when they're not!)  I don't know if the film's version of events is true or not, but I loved this film's story of a strong, smart woman who is, basically, sick and tired of being pushed around by men.  You might not approve of Molly's choices, but her journey is compelling.  As is to be expected in a film by Mr. Sorkin, there are as many very funny moments in the film as there are intense, dramatic ones.  This is a long film but it zipped along at breakneck speed, and it filled me with profound pleasure at witnessing these master crafts-people at work.  (My full review of Molly's Game will be coming soon!)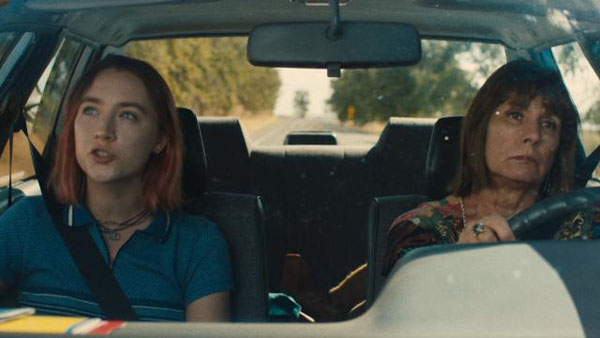 6. Lady Bird — Greta Gerwig's Lady Bird thrust itself instantly into the pantheon of great coming-of-age films.  It's a riveting, wonderfully honest look at adolescence-on-the-cusp-of-adulthood.  The film is very funny, and also deeply emotionally affecting.  Saoirse Ronan just seems to get better and better and better; she is perfection as the titular Lady Bird, taking what was already a well-written, thoughtfully crafted strong female character and elevating it into an instantly memorable performance that truly sings.  Laurie Metcalf is a revelation as Lady Bird's mother, Marion, delivering a phenomenal, richly textured performance.  I love that the film allows us to see Marion's inner life; to understand that she is her own person who thinks and feels.  That Marion is not just a one-dimensional foil to Lady Bird is a critical element in why this film is so great.  Funny and heartbreaking and very much alive, this is a magnificent film.  (Click here for my full review.)
Please join me back here on Wednesday for my FIVE favorite movies of 2017!!