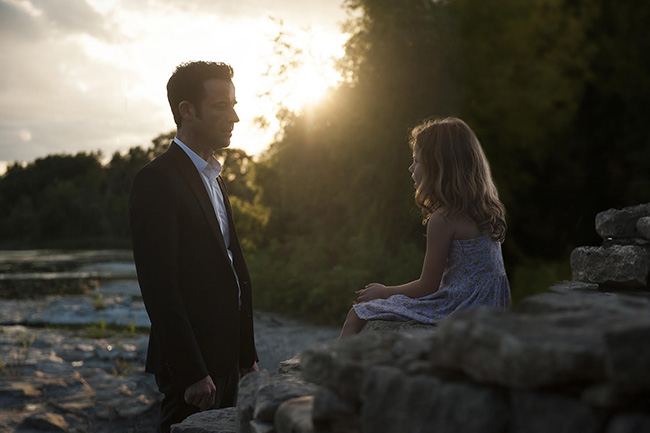 Josh's Favorite TV Series of 2020 — Part One!
I'm excited to begin my look back at 2020 with this list of my favorite TV series of 2020!
While I usually like to restrict my lists to TV series that aired new episodes during the previous year, this year I'd like to begin with some Honorable Mentions that didn't.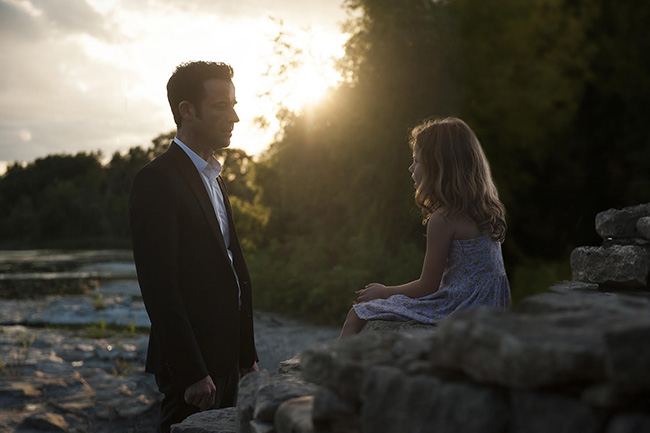 The Leftovers — One of my very favorite shows that I watched this year was The Leftovers, which aired on HBO from 2014-2017.  I'd avoided the show previously, because I'd been burned by Damon Lindelof's previous show, Lost, and because the heavy subject matter of this series felt so dour I wasn't sure I wanted to put myself through watching it.  But after being cajoled for years by friends and family to give this show a try, I finally did.  I am so glad I did!!  The Leftovers, overseen by Mr. Lindelof and Tom Perrotta (who wrote the novel upon which the first season of the show was based), is a masterpiece.  This three season show is nearly perfect in almost every respect.  It's breathtakingly original, filled with adventurous storytelling and twists and turns I could never in a million years have predicted, and that left me exhilarated as a viewer.  It's a deeply moving character piece, filled with incredible characters — so many of whom I quickly grew extremely attached to — played by extraordinary actors.  The series is heartbreaking and emotionally wrenching, but also funny and joyous as well.  It's dazzlingly original.  I'm so glad to have seen it.  I can't wait to watch it all through again.  (Click here for my review of The Leftovers season one.)
For the first several months of 2020, I found myself watching quite a number of terrific 2019 shows that I hadn't gotten to by the time I wrote my 2019 lists.  Here are some of my favorites: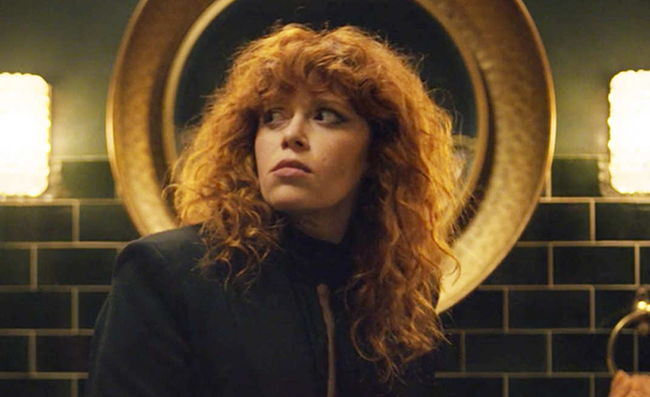 Russian Doll — This Groundhog Day remix was gloriously terrific.  It was emotional and moving and also riotously funny.  It featured a dazzlingly compelling lead performance by Natasha Lyonne (who co-created the series with Leslye Headland and Amy Poehler).  I loved the complex, twisty-turny narrative, and I was delighted by how well all the pieces fit together in the end.  I loved how uplifting this often-times dark show was, in the end.  This was one of the very best shows I watched in 2020.  (Click here for my full review.)
Undone — This deliriously fun and weird animated series, created by Kate Purdy and Raphael Bob-Waksberg, is a beautiful, complex character study of a deeply broken young woman, and at the same time it is a gloriously mind-bending sci-fi tale.  Like Russian Doll, I found Undone to be both deeply emotional and very funny… and also gloriously weird and original, with a story that took me to places I never expected.  The rotoscoped animation was gorgeous, and the cast (including Rosa Salazar, Bob Odenkirk, Angelique Cabral, and Constance Marie) was spectacular.  (Click here for my full review.)
Barry season 2 — I was late to discover this great show, but I'm so glad to be on board now.  Bill Hader shines as the hitman-turned-wannabe-actor, but he's far from the only reason to watch this show, which was created by Mr. Hader and Alec Berg.  Henry Winkler has gotten a lot of acclaim for his work as Barry's acting teacher Gene Cousineau, and every bit of that is well-earned.  The always-great Stephen Root has created yet another memorable comic character in Fuches, Barry's former "handler".  And in season two, Anthony Carrigan easily jumped to the position of my favorite character on the show with his deliriously bizarre and hilarious depiction of NoHo Hank.  Season two ended on a hell of a cliffhanger — I can't wait for more!  (Click here for my full review of Barry seasons one and two.)
Living With Yourself — Paul Rudd was incredible in the dual role of schlumpy, stuck-in-a-rut Miles and his accidental clone.  I loved this loony sci-fi premise, and Mr. Rudd and creator Timothy Greenberg do a great job of mining this idea for all it's worth.  I loved the way the show would cleverly shift its perspective periodically, allowing us to follow both Miles and their individual journeys (as well as, occasionally, Mile's put-upon wife Kate, who was played marvelously well by Aisling Bea).  I wish the story had been resolved a little better in the season (series?) finale, but that's a small quibble about a show that I really enjoyed.  (Click here for my full review.)
Disenchantment season 2 — I've quite enjoyed both seasons of Matt Groening's latest animated series, the fantasy pastiche Disenchanted.  (The third season just launched this week on Netflix — I can't wait to watch it!)  The show is very funny, and the animation is extremely well done.  (As usual for one of Mr. Groening's shows, there's always a lot to enjoy happening in the backgrounds.)  I really liked how the show's second season began exploring the mythology of this world.  Each episode stands alone, but they fit together into an interesting larger story that's being told.  (Click here for my full review of Disenchantment season two.)
Modern Love season 1 — This isn't my usual type of show, but I quite enjoyed this endearingly warm-hearted anthology series.  The cast was terrific, including Tina Fey, Catherine Keener, John Slattery, Anne Hathaway, Andy Garcia, Cristin Miloti, Dev Patel, Andrew Scott, Julia Garner, Sofia Boutella, John Gallagher Jr., Shea Whigham, Jane Alexander,  James Saito, and many others.  (Click here for my full review of Modern Love season one.)
Luther season 5 — This past year I caught up with all five seasons of Idris Elba's BBC detective series.  The show is extremely dour and down-beat, which I found somewhat off-putting.  But Mr. Elba is absolutely magnetic.  The four-episode fifth season was very compelling.  I hope this isn't the end of the show!  (Click here for my full review of Luther seasons 1-5.)
I'll be back soon with my look at my favorite 2020 TV series…!
Please support MotionPicturesComics.com by clicking through one of our Amazon links the next time you need to shop!  As an Amazon Associate, I earn from qualifying purchases.  That means I'll receive a small percentage from any product you purchase from Amazon within 24 hours after clicking through.  Thank you!