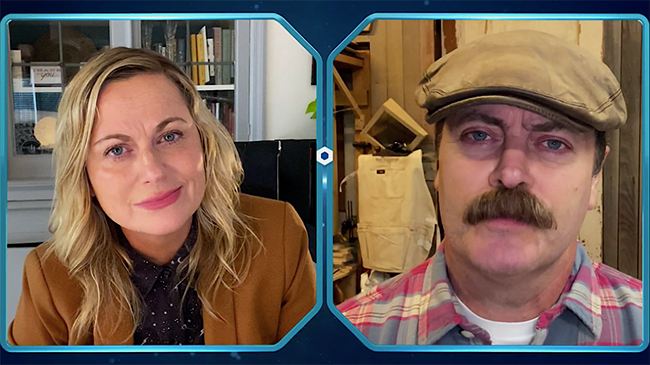 Josh's Favorite TV Series of 2020 — Part Two!
Yesterday I began my look back at my favorite TV series of 2020 by listing a number of 2019 series that I hadn't actually gotten to see back in 2019.  Now, let's turn to TV series that actually came out during 2020!
First, as always, I'll note that while I watched plenty of TV in 2020, there were also lots of shows that interested me that I didn't get to.  These include, but are not limited to: Raised by Wolves, Little America, The Last Dance, I'll Be Gone in the Dark, The Right Stuff, Moon Base 8, I May Destroy You, Run, Space Force, and Brave New World.  So if you liked one of those shows and wonder why it's not on my list, now you know.  OK, onward!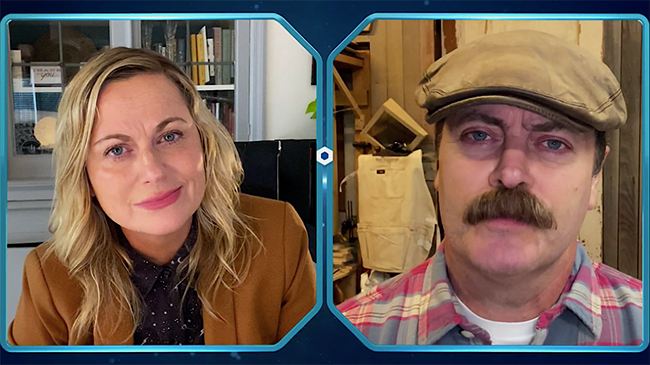 Honorable Mentions: 30 Rock: A One-Time Special and A Parks and Recreation Special — These two COVID special episodes of two of my all-time favorite series brought me nothing but joy.  They're not TV "series" so I didn't feel that I should include them on my final Best-of list, but nevertheless I thoroughly enjoyed both of these specials.  It was a delightful, unlooked-for surprise to get to spend a little more time with these beloved characters from these two spectacular TV shows.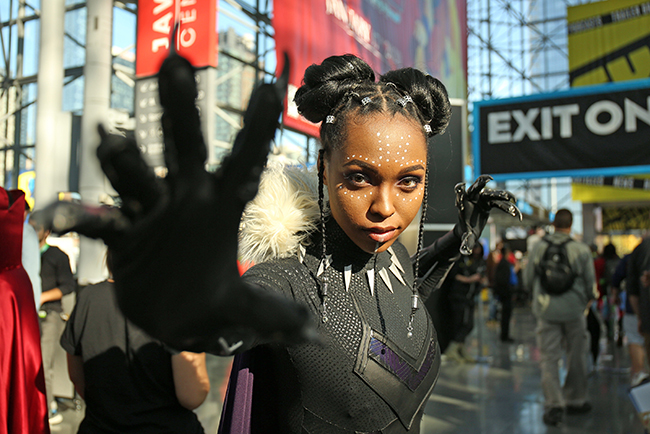 21. Marvel 616 — Each episode of this beautifully-produced documentary series on Disney+ explores a different aspect of Marvel history and fandom, shining a spotlight on everything from several current Marvel comic book artists and writers, to fan cosplayers, to the Japanese Spider-Man TV series from the seventies, and more.  (I've also gotta give love to the deep-dive of the series' title, which is a geeky reference that will be way over the head of average fans.  The number 616 has been used occasionally in the comics as the official designation of the Marvel universe within the Marvel multiverse.  This was originated by David Thorpe in a Captain Britain comic book series from the eighties!  Read more here.)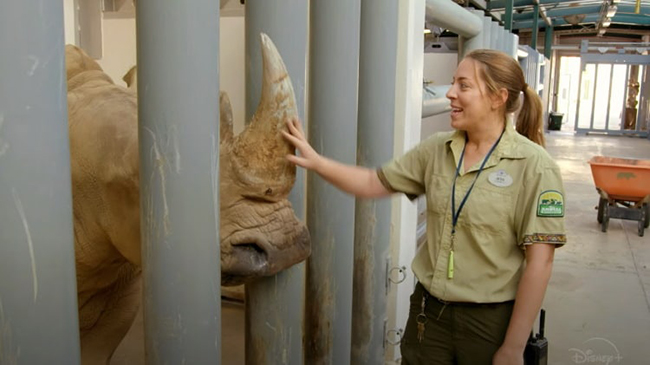 20. The Magic of Disney's Animal Kingdom — This Disney+ documentary series explores the animals, and the men and women who care for them, at their Animal Kingdom and Epcot theme parks in Florida.  This is Disney propaganda, make no mistake, but it's slickly-produced and a delight to watch.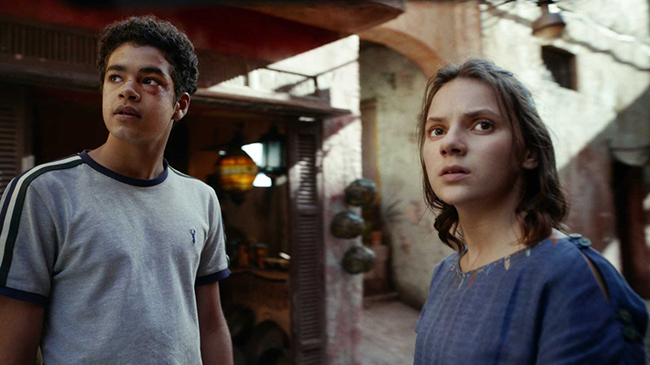 19. His Dark Materials season 2 — This is no Game of Thrones, though I'm sure HBO wishes it was.  The story is too confusing and the characters are not as interesting as they should be.  But nevertheless, this series, based on Philip Pullman's fantasy trilogy of novels, is an epic story (clearly made on a huge budget) with a cast of very interesting actors.  It's fun to watch even though all the pieces don't quite come together.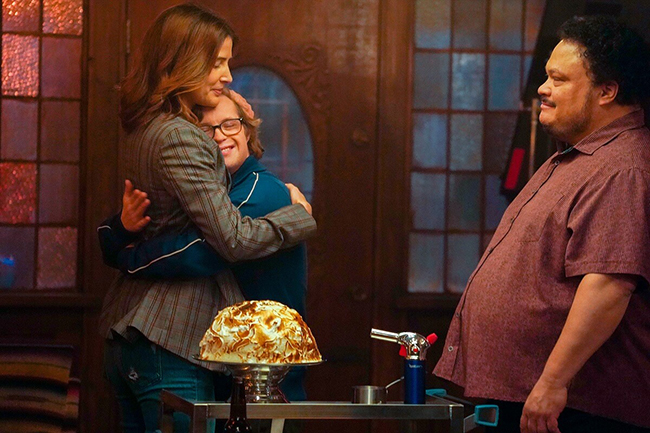 18. Stumptown — I'm disappointed this series was cancelled after just one season, a victim of the rising costs of TV production during COVID.  The first season was sometimes too soap-opera-ish to suit me, but I loved the cast, and I think this show, based on the fantastic comic book series (written by Greg Rucka and illustrated by first Matthew Southworth and then Justin Greenwood) still had a lot of gas in its tank.  Bummer.  (Click here for my full review.)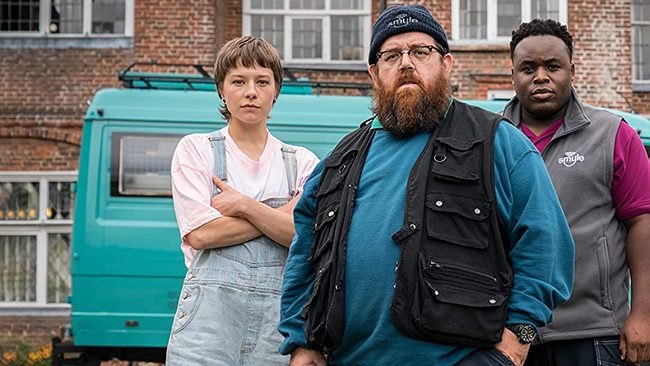 17. Truth Seekers — Nick Frost and Simon Pegg reteam for this horor/comedy series about a group of internet technicians who explore the paranormal.  (The series was created by Mr. Frost, Mr. Pegg, and James Serafinowicz and Nat Saunders.)  It isn't quite funny enough or scary enough to really grab my attention, but it's certainly enjoyable fun with a talented ensemble.  Nick Frost is a delight in the lead role as the good-natured but slightly haunted (literally and figuratively), and the great Malcolm McDowell is an absolute hoot as Gus' codger-like old man.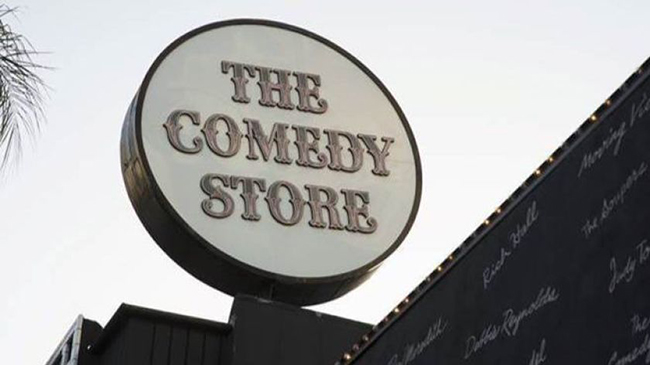 16. The Comedy Store — Mike Binder's documentary explores the history of the iconic L.A. comedy spot.  Filled to overflowing with an extraordinary array of interviews with an incredibly deep bench of comedians — a mix of huge names and lesser-known talents — this is a thoroughly enjoyable oral history of this specific establishment as well as the past several decades of stand-up comedy.
C'mon back soon for numbers 15-11!
Please support MotionPicturesComics.com by clicking through one of our Amazon links the next time you need to shop!  As an Amazon Associate, I earn from qualifying purchases.  That means I'll receive a small percentage from any product you purchase from Amazon within 24 hours after clicking through.  Thank you!