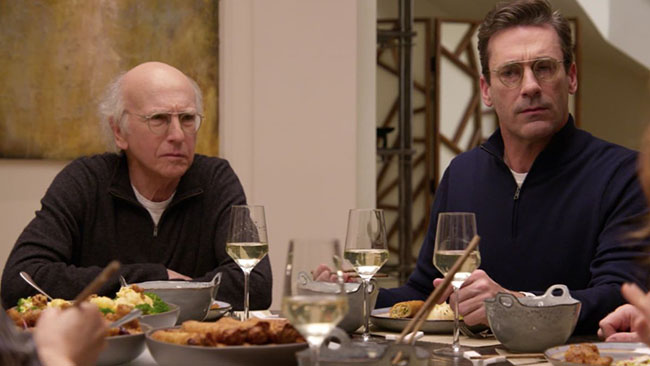 Josh's Favorite TV Series of 2020 — Part Three!
Click here for part 1 of my list of my favorite TV series of 2020, and click here for part two!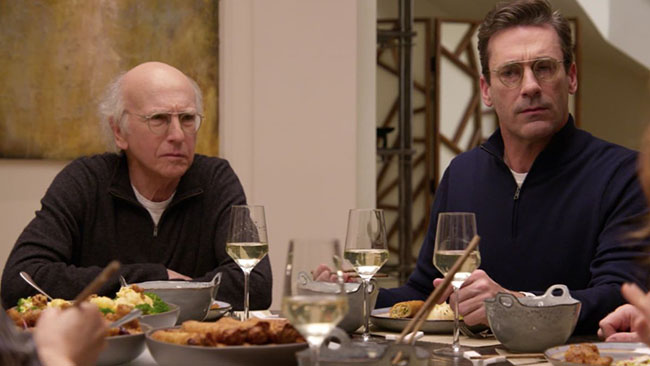 15. Curb Your Enthusiasm season 10 — Ok, sure, the best days of Curb Your Enthusiasm seem to be in the past.  And I thought the first few episodes of this season, in which Larry runs afoul of the #metoo movement, were misguided.  But come on: the episode in which Jon Hamm slowly morphs into a Larry David duplicate was an all-time great.  And that was just one of the season's many comedic delights, which included (but were by no means limited to): Larry's wearing a MAGA hat in order to prevent people from coming up and chatting with him; Larry's getting seated in the "ugly section" at a restaurant; Jeff's being mistaken for Harvey Weinstein; side-sitting, yo-yo-diets, texting while driving, and all sorts of other shenanigans.  (Click here for my full review.)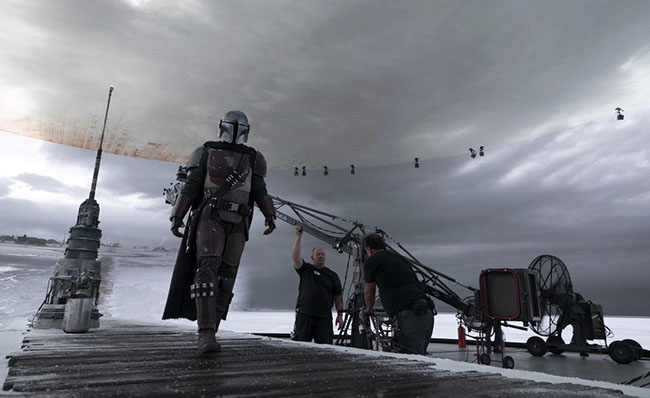 14. Disney Gallery: The Mandalorian — This behind-the-scenes look at the making of The Mandalorian is a lot of fun for a major Star Wars fan like myself.  The series is a delightful mix of after-the-fact roundtable discussions as well as lots of behind-the-scenes footage.  I was particularly delighted by the fourth episode, which took a deep dive into the revolutionary technology utilized to create the astoundingly beautiful and photo-real visual effects of the show, and the eighth episode, which explored all the myriad fun connections to obscure corners of the Star Wars universe that Jon Favreau, Dave Filoni and others incorporated into the show.  (Click here for my full review.)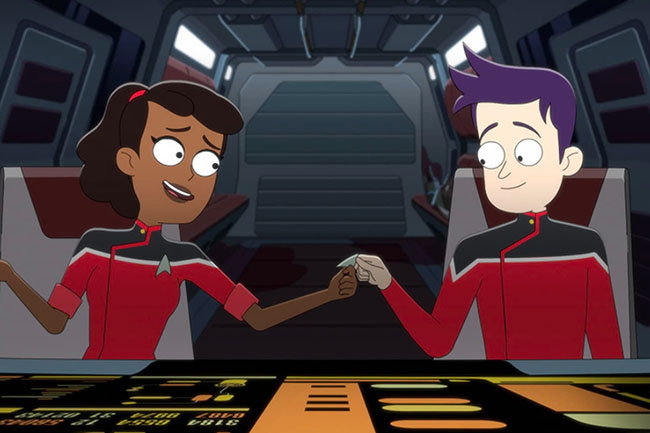 13. Star Trek: Lower Decks — This animated half-hour Star Trek comedy, exploring the lives of the lower-ranked "lower decks" characters on a Federation starship, is an enjoyable new version of a Star Trek show.  The animation is beautiful, and the show is very funny and packed with endearingly nerdy references to the vast breadth of the Star Trek universe.  It's a pleasure to be back in the familiar 24th century setting of The Next Generation, Deep Space Nine, and Voyager, and over the course of this first ten-episode season, I grew to quite enjoy this series' cast of misfits.  The triumphant inclusion of Captain William T. Riker and the starship Titan in the season's final moments gave me a lot of joy.  This isn't exactly the type of new Star Trek show I most want to see (I'd have been more interested in a straight, dramatic telling of most of this season's stories), but dang if I didn't grow to appreciate it nonetheless.  Bravo to creator Mike McMahan and his team.  I can't wait for season two.  (Click here for my full review.)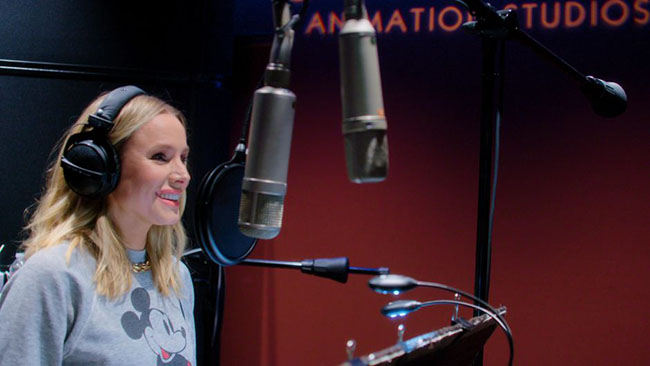 12. Into the Unknown: The Making of Frozen II — Wow, I've included quite a few documentary, behind-the-scenes-of-Disney series from Disney+ on my list!  I know they're all Disney propaganda, but they've all been so good!  This six-part, in-depth documentary on the final year of production on Frozen II, directed by Megan Harding, rivals the best behind-the-scenes DVD/blu-ray documentary (of the kind the no one seems to make anymore, to my dismay).  I was very impressed by the deep look into the film's production this series gives the viewer!  This documentary series was thoroughly enjoyed by both my kids (who love all things Frozen) and this grizzled animation fan in equal measure.  (Click here for my full review.)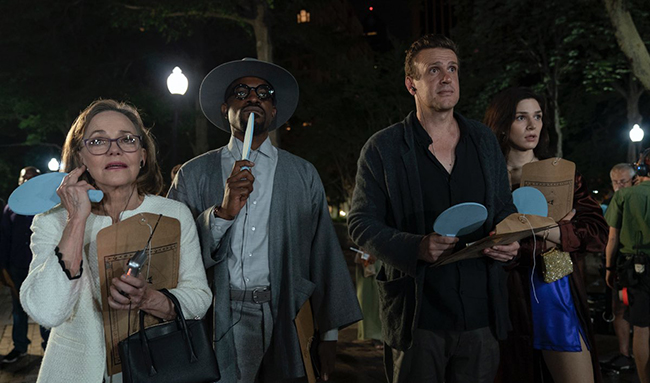 11.  Dispatches from Elsewhere — Jason Segal created and stars in this bizarre, twisty tale of four oddballs who become friends and deeply affect one another while participating in an elaborate social experiment/game that may or may not actually involve the true-life disappearance of a young, innovative artist many years earlier.  The series is engagingly playful with the normal structures of TV dramas.  (I particularly enjoyed the Richard E. Grant monologues that opened most every episode, in which he would directly address you, the TV viewer.)  The cast was terrific.  Mr. Segal is compelling as always, though he's played this sort of sad-sack, lost soul before.  Eve Lindley is a revelation as Simone, a trans woman whose jovial nature belies her deep insecurities.  André Benjamin is electric as Fredwynn, a brilliant but paranoid and extremely socially awkward fellow.  Sally Field is luminous as Janice, who is looking for her next steps in life now that her grown children have left her house and her long-time husband lies in a coma from which he will likely never emerge.  All four people are broken and isolated in different ways, and all four find some measure of healing over the course of their madcap experiences together.  There are a lot of reasons why this show might not have worked — and I know some people found its off-kilter tone to be off-putting — but I found it to be a pleasing delight.  I'm so glad I took the journey.  (My full review will be coming soon.)
C'mon back tomorrow as we enter my Top Ten!
Please support MotionPicturesComics.com by clicking through one of our Amazon links the next time you need to shop!  As an Amazon Associate, I earn from qualifying purchases.  That means I'll receive a small percentage from any product you purchase from Amazon within 24 hours after clicking through.  Thank you!