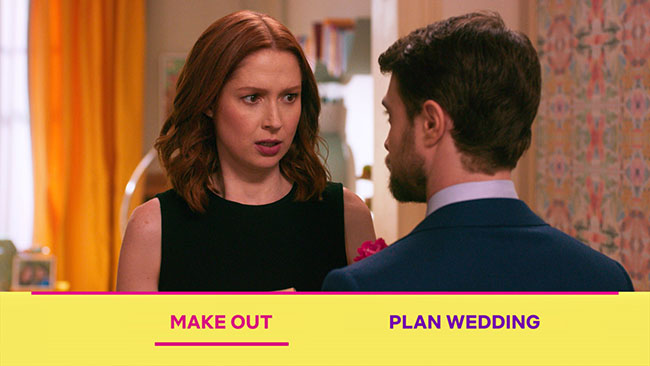 Josh's Favorite TV Series of 2020 — Part Four!
I'm in the middle of my look back at my favorite TV series of 2020!  Click here for part 1 of my list, click here for part two, and click here for part three!  And now, let's begin my top ten: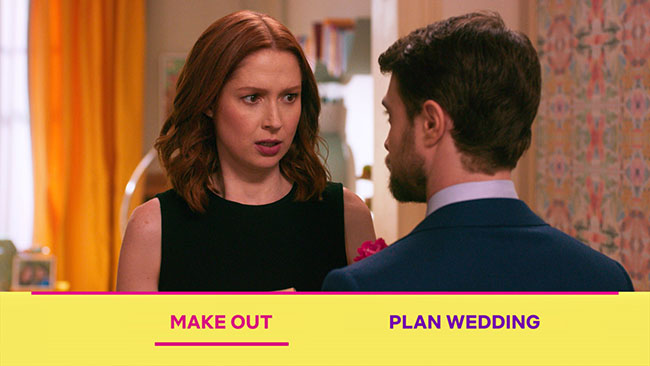 10. Unbreakable Kimmy Schmidt Interactive Special – Kimmy vs. the Reverend — OK, I'm cheating a bit with this one, since it's a one-shot movie event and not a series.  But I loved this so much I couldn't resist.  I was perfectly happy with the original conclusion of Unbreakable Kimmy Schmidt's four-season run, but to get to return to this show and these characters in such a creative, inventive way was pure bliss.  This special utilized the same choose-your-own adventure technology that made the Black Mirror special Bandersnatch so intriguing.  But it turns out that technology was even more effective when used for comedic effect.  There was nearly endless fun to be found exploring the many different interactive choices, many of which took the viewer into bizarre and hilarious comedic digressions.  Ellie Kemper, Tituss Burgess, Jane Krakowski, and Carol Kane were as magnificent as always, and Jon Hamm and Daniel Radcliffe shone in important supporting roles.  This was pure joy for me.  (Click here for my full review.)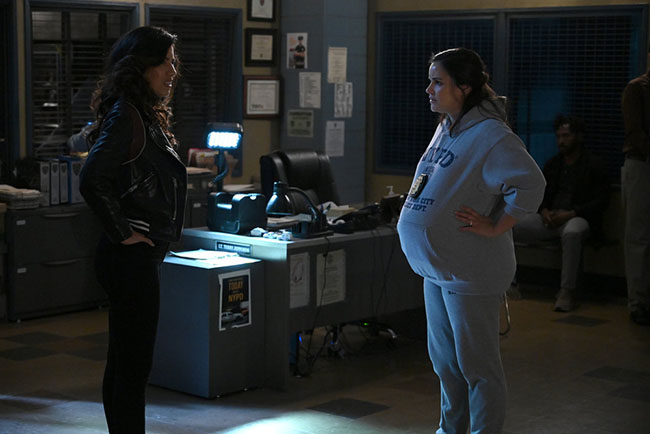 9. Brooklyn Nine-Nine season 7 — Over the past few years, the often-underrated Brooklyn Nine-Nine has settled in as one of my very favorite TV comedies currently airing.  It's without question my favorite show airing on a traditional network.  (I'm so happy that NBC rescued this show after Fox cancelled it!!)  The entire ensemble is so strong!  And the guest cast this season was so great — J.K. Simmons, Bradley Whitford, Jason Mantzoukas, Martin Mull, Craig Robinson, Nicole Byer, and so many more popped up to bring even more fun comedic energy to this already-great show.  Brooklyn Nine-Nine is so funny and also so sweet and positive.  I always smile from start-to-finish when watching it.  (Click here for my full review.)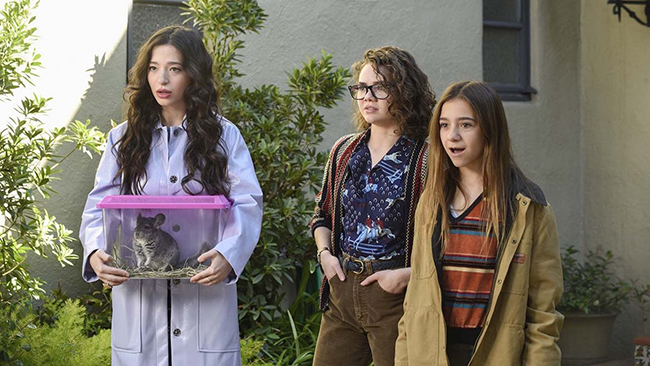 8. Better Things season 4 — Pamela Adlon's beautiful, unique, amazing show just gets better and better every year — as do the three young actresses (Mikey Madison, Hannah Alligood, and Olivia Edward) playing Ms. Adlon's fictionalized daughters on the show.  Better Things is a rich character study, allowing us a peek into the life of Sam (played by Ms. Adlon), her three daughters, her mother Phil, and many of the other women in her life.  The show is focused on exploring the lives of these women; not in a tacky or superficial standard TV sort of way, but through rich, complex, nuanced storytelling.  Each episode is different from the others; the show studiously avoids any sort of narrative complacency or TV structural tropes.  Each episode is a unique and complex exploration of the lives of these different women.  If you're not watching this show, you should be!  (Click here for my full review.)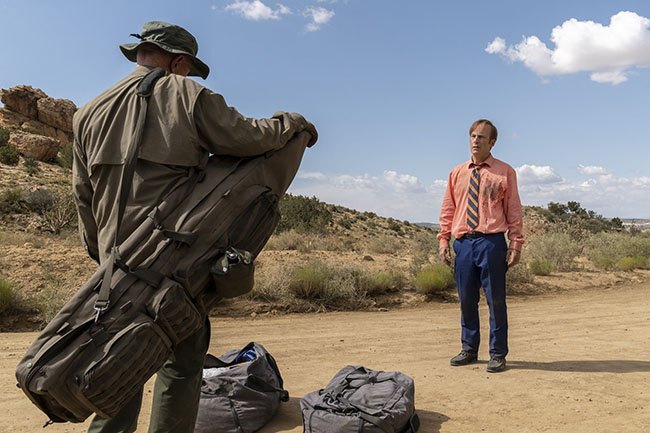 7. Better Call Saul season 5 — Speaking of getting better every year, we come to Better Call Saul!  I have been saying for years now that I have enjoyed Better Call Saul even more than Breaking Bad, and this triumphant penultimate season has only further solidified my opinion.  At this point, I am so deeply enamored of Bob Odenkirk's Jimmy McGill, that the idea of Jimmy's becoming the odious Saul Goodman has become even more of a tragedy than the moral disintegration of Walt was in Breaking Bad.  And as much as I have grown to care about Jimmy, I care about Kim Wexler even more.  Rhea Seehorn's fierce, deeply nuanced, emotionally rich work is absolutely astounding.  (How is it that Ms. Seehorn doesn't have an Emmy??)  Was there a greater TV moment in the past year than when Kim Wexler tore Lalo a new one at the end of his terrifying visit to her and Jimmy's apartment in episode nine?  I am dying with anticipation for the show's final season…  (Click here for my full review.)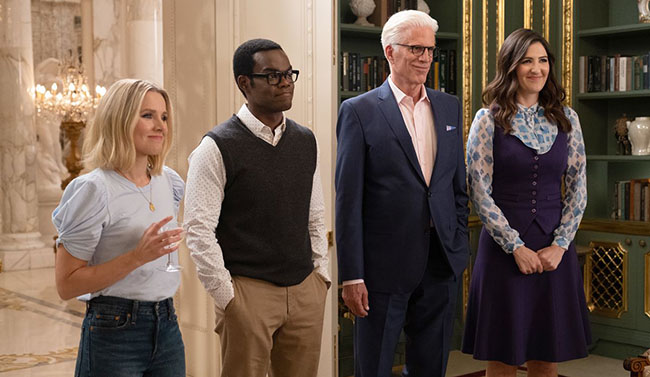 6. The Good Place season 4 – Only the final four episodes of The Good Place aired in 2020 — but that counts, so this show is once again on my list!  Sigh.  I already miss The Good Place so much!!  With the beautiful, devastatingly emotional series finale, Mike Schur's show about four dim bulbs in the afterlife who somehow become responsible for saving the fates of all humanity cemented itself as one of my very favorite TV shows of all time.  The show was consistently funnier than almost anything else on television.  It created a vast, Simpsons-like universe of supporting characters.  It had a main cast of brilliant actors doing the work of a lifetime, creating six characters who I grew to love incredibly deeply by the time the series ended, in the way that happens sometimes with special characters on special shows.  And, most important of all, The Good Place was a show with something to say.  This was a show that often tackled deep topics of ethics and morality and theology.  Again and again and again, it reminded us of the simple lesson that there is nothing more important in this world than simple acts of human kindness.  Who'd have thought, when the show began, how radical and how critically important that would be in our lives today?  (Click here for my full review.)  (This show could easily have been #1 or #2 on my best of the year list, but since only a few episodes aired in 2020, I decided to hold my top five slots for shows that were fully 2020 shows…)
Speaking of which… c'mon back tomorrow for my Top Five Favorite TV series of 2020!  Thanks for reading!!
Please support MotionPicturesComics.com by clicking through one of our Amazon links the next time you need to shop!  As an Amazon Associate, I earn from qualifying purchases.  That means I'll receive a small percentage from any product you purchase from Amazon within 24 hours after clicking through.  Thank you!