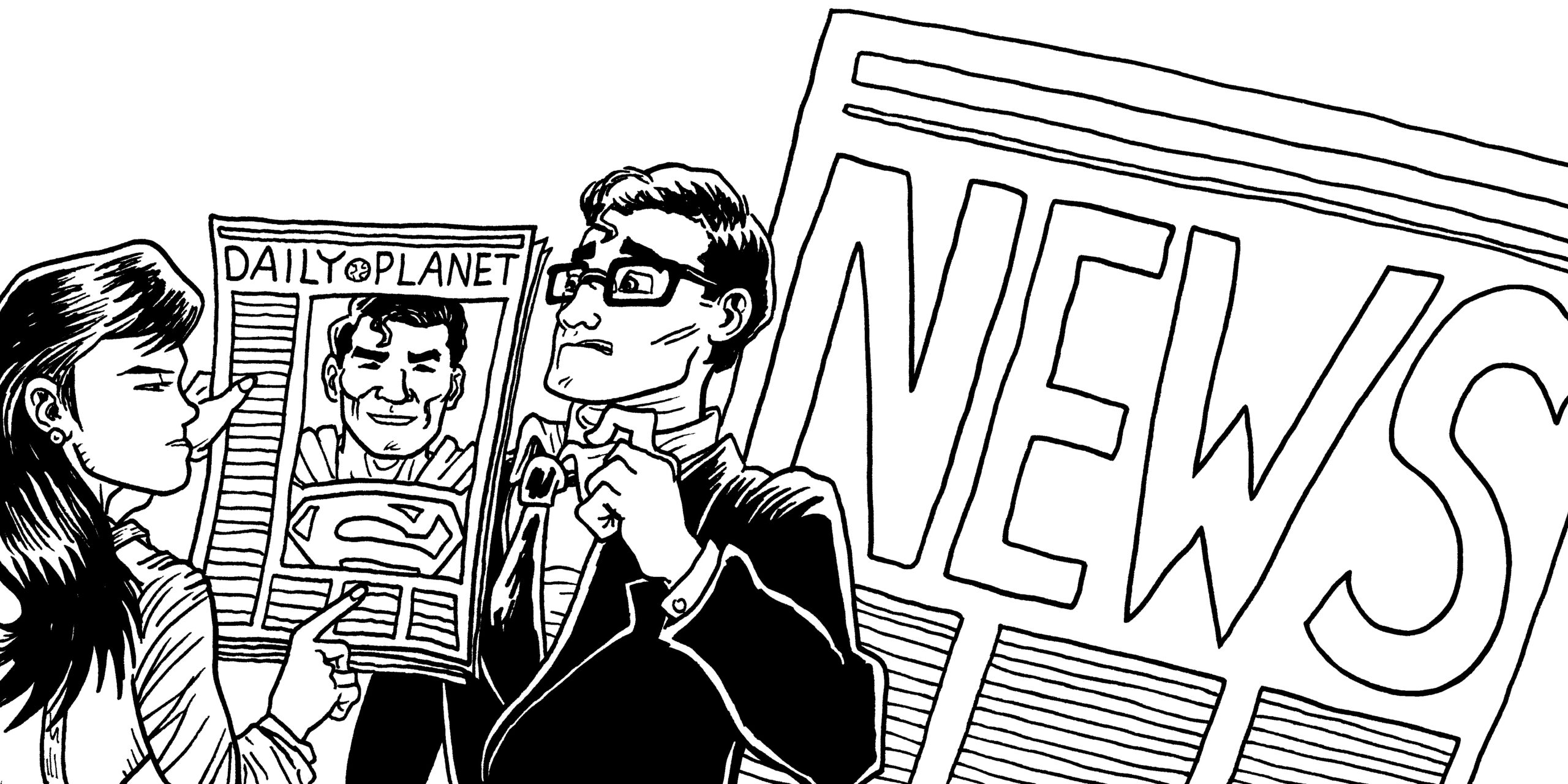 News Around the Net!
Here's an exciting teaser for the upcoming Obi-Wan Kenobi series on Disney+:
I love the music choices in that!  Will this show be any good?  I have no idea, but I'm excited to finally see Ewan McGreggor back in this role, after so many years of rumors.
It's sort of funny to me how this trailer for the new Star Trek series, Strange New Worlds, sort of strikes a lot of the same beats as that Kenobi trailer:
That's a fine trailer. I like the Original Series nods — Pike's uniform and it's classic chirping sound effect; the music; Pike's uniform at the end — but sadly I have pretty much zero faith that Alex Kurtzman and the people in charge of modern Star Trek know how to make a good Star Trek show.  As always, I hope desperately to be wrong…
Russian Doll season two is finally almost here…!!!
I loved the first season of Russian Doll; I can't wait for these new episodes.
I have high hopes for the upcoming Ms. Marvel show on Disney+!  This trailer looks great:
I had no idea that Judd Apatow had a new movie in the works!  Here's a trailer for The Bubble, coming to Netflix April 1st:
These days, I feel like one of the only people who likes the Fantastic Beasts series.  I freely admit that I'm looking forward to the third film, The Secrets of Dumbledore:
This is interesting: a trailer for a new Mike Myers project, a Netflix comedy series called The Pentaverate:
I don't know what the heck that is all about, but apparently Mike Myers plays EIGHT different roles.  I'm curious, at least…!
I am VERY EXCITED by this news that Robert Downey Jr. and Shane Black are reuniting to work on an adaptation, for Amazon, of Donald Westlake's Parker novels.  I spent a lot of time, last year, watching the many previous film adaptations of Parker novels.  (I really enjoyed 1967's Point Blank (click here for my review) and 1968's The Split (click here for my review).  I thought 1973's The Outfit was a step down, though I did still enjoy the film.  (Click here for my review.)  I thought 1983's Slayground was a dud.  (Click here for my review.)  I enjoyed the 2006 Director's Cut of Payback (which was released theatrically in 1999), though wow, was it dark!  (Click here for my review.)  And I thought 2013's Parker was OK but mostly forgettable.  (Click here for my review.))  I still feel the definitive adaptation has yet to be made.  And also, I am a huge fan of Mr. Downey & Mr. Black's previous collaboration — the spectacular Kiss, Kiss, Bang, Bang –– so I have high hopes for their next project together!
Say halleluyah — John DiMaggio has officially signed on to reprise his role of Bender for the upcoming Futurama relaunch.  I'm delighted that's settled, and the entire original Futurama voice cast is back for this latest iteration of the show (the unkillable series' fourth time, by my count, returning from the dead).
Speaking of great TV series returning from the dead: here's a photo from the Party Down relaunch!!  I'm so happy this amazing show is coming back for more!  (If you've never seen this brilliant show, track down the original two seasons immediately.  Click here for my review of season one, and click here for my review of season two.)
Click here to read an in-depth interview with Amy Schumer.  After reading that, I'm interested in seeing her upcoming TV series with Michael Cera, Life & Beth.
Sad news that Laurel Goodwin, who played Yeoman Colt in the original Star Trek pilot, "The Cage", has passed away.  Sadly, Ms. Colt was the last surviving cast-member of that original Star Trek pilot.
Speaking of Trek — they've apparently cast a new actor to play Captain Kirk in the second season of the Christopher Pike show Strange New Worlds.  Ugh, I'm not happy with this idea.  In general I'm not a fan of young versions of famous characters. And while they did strike gold when they recast Captain Kirk with Chris Pine for 2009's Star Trek film, I'm dubious they can capture that William Shatner magic again.  That first photo is not convincing.  He looks so young that he seems goofy to me sitting in the captain's chair.  (And why are there so many wrinkles on his uniform??)
I was sad to learn that William Hurt passed away.  He was far too young.  I'd been worried about him when I saw how frail he looked in Black Widow.  I loved Mr. Hurt in so many movies.  Broadcast News is one of my all-time favorite films.  And I will always deeply love Mr. Hurt's portrayal of Duke Leto Atreides in the 2000 Dune mini-series for the Sci-Fi Channel.
This is such a weird story: HBO pulled Larry David's upcoming documentary just a few hours before it was scheduled to be released.  I wonder what went down here??  I hope this project sees the light of day eventually…!
Have you been watching Pamela Adlon's series Better Things?  If not, why not???  I love this show and I'm bummed it's ending.  Click here for a fantastic interview with Ms. Adlon.
Thanks for reading!
Please support MotionPicturesComics.com by clicking through one of our Amazon links the next time you need to shop!  As an Amazon Associate, I earn from qualifying purchases.  That means I'll receive a small percentage from any product you purchase from Amazon within 24 hours after clicking through.  Thank you!