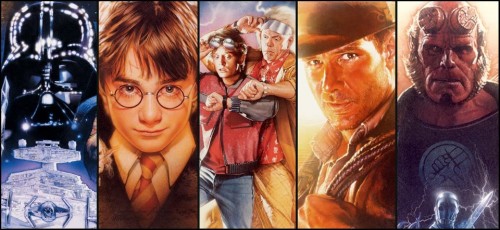 The Top 15 Movies of 2013 — Part One!
Hello, everyone!  I have been working very hard over the past several weeks to prepare all of my annual Best of 2013 lists!  First up: my list of the Top 15 Movies of 2013!
I saw a lot of movies in 2013, and in particular, over the past month-or-so I have been scrambling to see not only all of the big end-of-the-year releases, but also to try to catch up on as many 2013 movies that I had missed as possible.  Even so, there are still a number of 2013 films that I just wasn't able to find the time to see, including but not limited to: Saving Mr. Banks, The Secret Life of Walter Mitty, Only God Forgives, Short Term 12, Stories We Tell, Prince Avalanche, Nebraska, Rush, Under The Skin, and more.  I also have yet to see Spike Jonze's new film Her, which hasn't been released here in the Boston area as of this writing.  (It opened in NYC and LA at the very end of December, but wasn't released anywhere else until this week.  Though many people included Her on their end-of-the-year best-of lists, I sort of feel like, if I enjoy it, it should go on 2014's list!  But we'll see.)  So, anyways, if you loved one of those films and wish it was on my list, my apologies!
There were a lot of movies that I enjoyed in 2013 that didn't make this list.  These include: Blue Jasmine, Captain Phillips, All is Lost, Man of Steel, The Heat, Elysium, Machete Kills, The Hunger Games: Catching Fire, Frances Ha, The Kings of Summer, 42, The Bling Ring, and others.  (That last bunch of films were among the many movies I watched in the last few weeks, as part of my "Catching Up on 2013" project.  I hope to post reviews of all those films, and more, on the site in the coming weeks.)
But for now, without any further delay, let's dive into my list of the Top 15 Movies of 2013!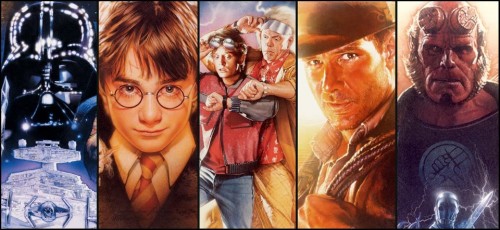 15. Drew: The Man Behind the Poster — This is the very last film I saw, just last week, before making my final decisions about this list.  It's a documentary about the extraordinarily-talented Drew Struzan, one of if not the very best movie poster illustrators who ever lived.  Mr. Struzan has illustrated so many iconic movie posters: for all of the Back to the Future films, for all of the Indiana Jones films, and for many of the Star Wars films (one of the posters for the original film, the iconic original Revenge of the Jedi poster, and all of the posters for the Special Edition re-releases and the prequel trilogy).  He illustrated iconic posters for John Carpenter's The Thing and Big Trouble in Little China, for the first four Police Academy films, Steven Spielberg's Hook, the first Harry Potter film, and Frank Darabont's The Green Mile (not to mention some glorious work for the DVD release of Mr. Darabont's The Shawshank Redemption.  And believe me, that list just barely begins to scratch the surface!  This documentary explores Mr. Struzan's life and career, and spends time exploring the work Mr. Struzan did on all of those famous movies that I listed above (and many more). Quite a wealth of filmmakers and actors are interviewed, and it's a lot of fun to see how genuinely giddy, say, Michael J. Fox gets when discussing Mr. Struzan's work.  Steven Spielberg and George Lucas have a lot to say, as does Harrison Ford, who has been painted by Mr. Struzan a LOT (all of the Indy and Star Wars posters over the years, and, although Mr. Struzan didn't do the original Blade Runner poster, he has done many paintings connected to that film in the years since, including the iconic image used for the film's blu-ray release).  It's impressive, and also a little sad, to hear directors Frank Darabont and Guillermo del Toro, describe how hard they fought to get Drew to illustrate the posters for their recent films, in the face of mounting studio resistance.  These days, a painted movie poster is an extremely rare thing indeed — almost all we see are photoshop montages.  It's a shame.  The many interview subjects in this film argue passionately for the magic that an artist's touch can add to a movie through their work (Harrison Ford rightly describes Mr. Struzan as just as critical a collaborator on the Indiana Jones films as John Williams) and I think one look at any of Mr. Struzan's extraordinary posters makes that case more eloquently than any words.  This is a fun documentary shedding some much-deserved light on one of the great under-appreciated talents of the movies.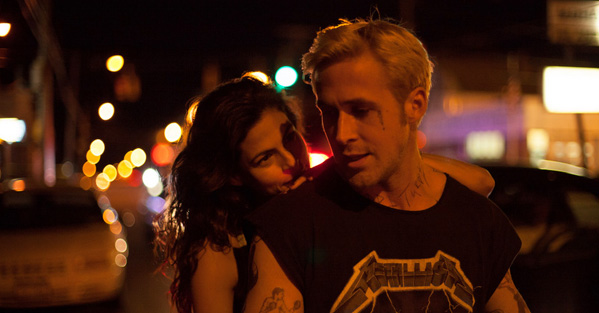 14. The Place Beyond the Pines — Derek Cianfrance's epic tale is a three-part story telling three interconnected tales that explore several different father-son relationships and the ripple-effects of tragedy.  This film has really stuck with me since I saw it.  It's a tough film, hard to watch at times, and unflinchingly cold.  But I was, and remain, struck by the ambition of the story-telling, and I was drawn-in by the deep exploration of the characters.  The ensemble of actors, including Ryan Gosling, Bradley Cooper, Eva Mendes, Mahershala Ali, Dane DeHaan and Emory Cohen all do strong work.  This is at the same time an intimate character study and a sweeping generational saga.  I'm not sure how eager I am to see it again, because this is NOT a happy story, but man, I am glad to have seen it at least the once.  (Click here for my original review.)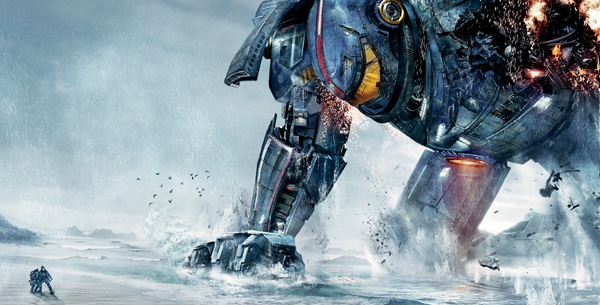 13. Pacific Rim — Guillermo del Toro's crazy-huge monsters-versus-robots extravaganza is a whole heck of a lot of fun.  It is great to see Mr. del Toro's brilliant, unhinged imagination finally unleashed on a big-budget film, and there is imagery in Pacific Rim that knocked me on my butt.  This is a gorgeous film, with some of the very best visual effects I have seen in years.  The imagery in this film is extraordinary — not only hugely original and creative, but also incredibly convincing (despite the outlandish subject matter).  This was a LOT of fun to see in ginormous IMAX 3-D!  This film would be a lot higher on this list had the story been stronger.  I was disappointed, on first viewing, by how predictable the story was and how one-dimensional most of the characters were.  (Quite a surprise to me in a Guillermo del Toro film.)  On a second viewing I was able to relax and better enjoy this film for what it was, not what I wanted it to be, but still, had the characters been more interesting and engaging this could have been my number one or two film of the year.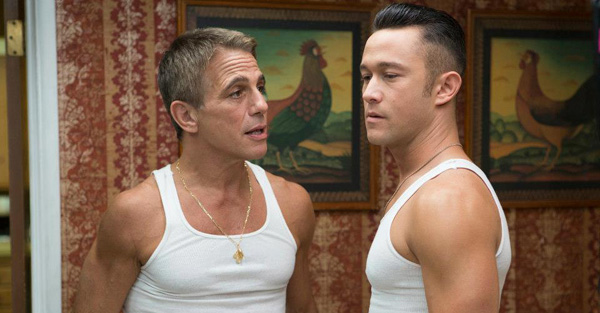 12. Don Jon — Joseph Gordon-Levitt's exploration of a young Italian-American man addicted to porn is certainly not a film whose subject matter will appeal to everyone.  I'm still sort of surprised I chose to go see this movie, despite the glowing reviews I had read.  But boy I am glad I did, because I was incredibly impressed by Mr. Gordon-Levitt's directorial debut (and he wrote the film, as well!).  Don Jon is a very funny film, very light on its feet, that tells an engaging story about a young man who thinks that he's the top dog, that he's got everything in his life exactly figured out, only to discover that maybe he doesn't have a clue.  Scarlett Johansson and Tony Danza both create wonderfully memorable characters as the Don's girlfriend and father, and Brie Larson is fabulous in a mostly silent role as the Don's sister (her one line is a home run).  Mr. Gordon-Levitt himself cements himself as a real triple-threat, not just a talented actor but also a very talented writer and director.  I can't wait to see what he does next.  (Click here for my original review.)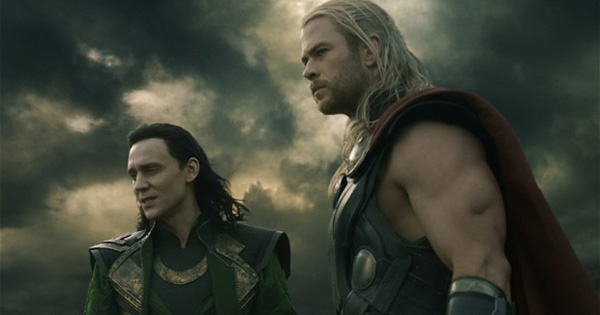 11. Thor: The Dark World — The sequel to 2011's Thor plays almost like the third film in a trilogy, as the film seamlessly follows up on both that first Thor film and also 2012's The Avengers.  The continuity running through these movies is absolutely delightful, as Marvel Studios continues to weave an ever-expanding tapestry that runs throughout these films.  Thor: The Dark World does a nice job expanding on the universe of the first Thor film, showing us lots more of Asgard and the other realms and giving each of the members of first film's ensemble some nice business to do.  The ending was perfection, a great little cliffhanger to get us excited for the third film, whenever that may come.  (And I'm not even talking about the great mid-credits tease for next year's Guardians of the Galaxy!)  Game of Thrones director Alan Taylor did a great job helming this sequel.  This one was a lot of fun.  (Click here for my original review.)