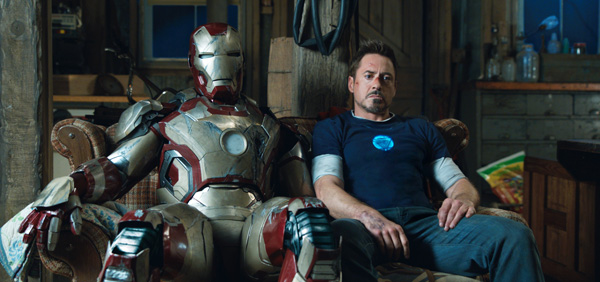 The Top 15 Movies of 2013 — Part Two!
Yesterday I began my list of the Top 15 Movies of 2013!  Click here for part one.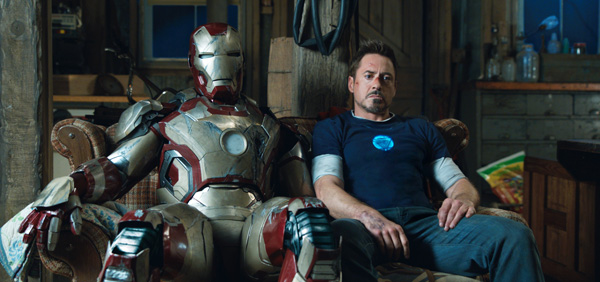 10. Iron Man Three — Like Thor: The Dark World, Iron Man Three was a fun film that not only served as an effective sequel to its particular series, but also as a follow-up to The Avengers and a further expansion of the over-all Marvel movie universe.  More importantly even than that, Iron Man Three told an exciting action/adventure story that was deeply rooted in the stories of the characters, and that (after the somewhat disappointing Iron Man 2) successfully returned to the light, funny-but-still-telling-a-serious-story tone that the first Iron Man film nailed so dramatically.  As a fanatical fan of Kiss Kiss Bang Bang, I was thrilled to see the reunion of Robert Downey Jr. with Shane Black, who directed and co-wrote this film.  There seems to be a wonderful magic that occurs when those two men work together.  Also, Ben Kingsley's work as The Mandarin could be one of the best supporting performances in a Marvel Studios movie so far.  So great.  And the post-credits scene?  Perfection.  (Click here for my original review.)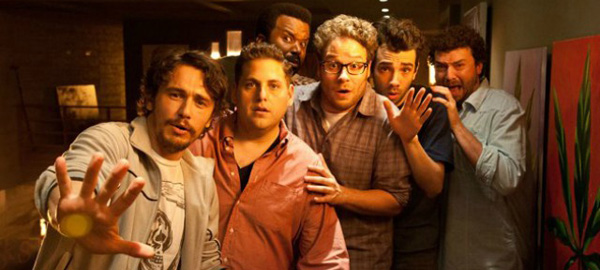 9. This is The End — Freaks and Geeks and Undeclared made me fall in love with the work of Paul Feig and Judd Apatow, and with many of the tremendously talented young performers who have appeared over and over again in Mr. Apatow's work, and also over the years in many other projects of their own.  These guys have been in a lot of great films, and also, occasionally, in some lesser films in which they have coasted a bit on the audience's fondness for their characters.  This is The End takes perfect advantage of that fondness, resulting in an absolutely hilarious, madcap story of this group of friends (Seth Rogen, Jay Baruchel, James Franco, Jonah Hill, Danny McBride, and Craig Robinson, all playing themselves) attempting to survive the end of the world.  There's a lot of energy at the start of the film from all of the famous cameos (including but not limited to: Michael Cera, Paul Rudd, Aziz Ansari, David Krumholtz, Mindy Kaling, Christopher Mintz-Plasse, and Martin Starr), and of course from the fun of watching all of those famous people die horribly.  But the film gets even better once we wind up with just this group of boys, trapped together in the ruins of James Franco's house.  These guys have a lot of fun at one another's expense, and the film continually surprised me with its crazy comedic digressions, from the Be Kind, Rewind-style home-made Pineapple Express 2 trailer to The Exorcism of Jonah Hill.  Other than an ending that was a little bit borrowed from Jay and Silent Bob Strike Back, I thought this film was pretty much comedic perfection.  (Click here for my original review.)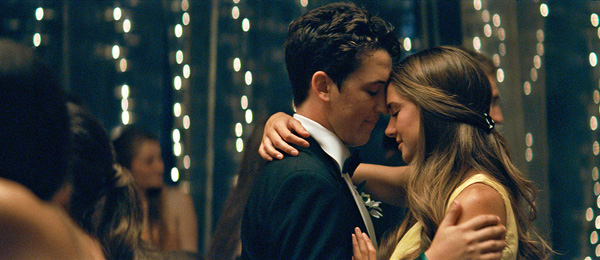 8. The Spectacular Now — There were a lot of fantastic coming-of-age films released in 2013, and this was one of the very best.  Sutter is a popular, confident, hard-partying high school senior.  After a drunken night, he wakes up on the front lawn of a girl from school, Aimee.  Aimee is smart and quiet, and she and Sutter travel in very different social circles at school.  But after meeting that morning, the two strike up an unexpected friendship, and soon begin seeing one another.  Both Sutter and Aimee wind up affecting the other in powerful and surprising ways.  I mean that when I write surprising, as The Spectacular Now does not unfold in the simplistic, obvious, nice-girl-makes-rowdy-boy-a-better-man sort of story you might expect.  This is a much more complicated, and subtle, film than that.  Miles Teller and Shailene Woodley both turn in absolutely remarkable, riveting performances, and Kyle Chandler is devastating in a small role as Sutter's absentee father.  This is a touching and, dare I say it, spectacular film.  (Click here for my original review.)
7. The Hobbit: The Desolation of Smaug — Peter Jackson's two Hobbit films don't match the greatness of his original Lord of the Rings trilogy from a decade ago, but I think both An Unexpected Journey and The Desolation of Smaug have been vastly under-rated by the public-at-large.  Smaug is a fast-paced, visual effects extravaganza, a fun romp through the worlds of Tolkien.  Yes, I have some quibbles (why not more of Beorn and less of the politics of Laketown?), but this almost-three-hour film is stuffed to overflowing with inventive, fantastic fun.  I love the spiders of Mirkwood; I love getting to see Thranduil and the Mirkwood elves, including Legolas; I love the crazy elves-versus-orcs-versus-dwarves expansion of the Barrels out of Bond sequence; and most importantly of all, I love Smaug.  Benedict Cumberbatch is wonderful as the voice of Smaug, and the famous dragon himself is brought to spectacular life by the geniuses at Weta Workshop.  Watching The Desolation of Smaug unfold in beautiful IMAX 3-D was one of the best times I had in a movie theatre this year.  (Click here for my original review.)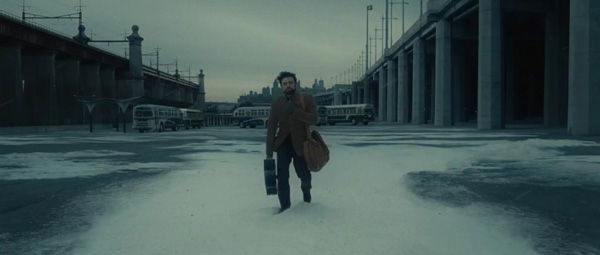 6. Inside Llewyn Davis — Another home run for the Coen Brothers.  Inside Llewyn Davis is an affecting, haunting story of a young man in 1961 struggling to make a living playing folk music.  Deeply depressing and yet also filled with wonderful characters and an array of memorable moments and sequences, Inside Llewyn Davis is one of the most powerful films about the struggle to create art (and to have food and a home while doing so!) that I have ever seen.  Oscar Isaac is mesmerizing as Llewyn, who is pretty much a shambles of a human being, self-absorbed and often thoughtless to others.  This is not an idealized portrait of the struggling artist as Hero by any means!  No, this is something much deeper, a rich, profound character study that has stayed with me ever since I saw it.  Throw in some gorgeous music and you have one of my very favorite films of the year.  (Click here for my original review.)
And yet, there were still five films that I ranked higher!  I hope you'll all return tomorrow for the completion of my list, numbers 5 through one!