The Top Twenty Movies of 2015 — Part One!
Overall, I think that 2015 has been a pretty terrific year for movies. Perhaps not as spectacular as originally predicted, though.  In the months leading up to 2015, there were a flurry of articles about how 2015 was going to be insanely, unprecedentedly over-stuffed with exciting new movies.  That didn't quite happen the way I'd expected.  Some films I'd been highly anticipating proved to be disappointments (SPECTRE, Tomorrowland, Fantastic Four, Jurassic World, Terminator: Genisys, The Man from U.N.C.L.E., Kingsman: The Secret Service).  Also, so many interesting films were crammed into release at the very end of the year that several of my anticipated 2015 films won't be open around where I live until some time in 2016 (films like The Revenant or Legend or Carol or Anomalisa or Listen to Me Marlon).  This glut of end-of-the-year films also meant that while I have been able to see a ton of new movies in the past few weeks, there were several that I didn't get to (films like Joy, Brooklyn, Trumbo, The Danish Girl, and Sisters).  Still, as I assembled my Best Movies of 2015 list, I found that it was incredibly easy to do.  There were so many movies that I loved in 2015.  I'd expanded my list to twenty films last year, and I could have easily listed thirty films this year!  But twenty feels like plenty, I think.
These are twenty films that I loved deeply, films that spoke to me and that I look forward to revisiting in the years ahead.  There are many other films that I saw and enjoyed in 2015, films such as Tig, I Am Chris Farley, Misery Loves Comedy, Sicario, The Night Before, Spy, Slow West, Me and Earl and the Dying Girl, Man Up, and many others.  (As usual, I spent a lot of time in the final weeks of 2015 trying to catch up on as many 2015 films as I could that I'd wanted to see but missed.  In the coming weeks I'll have a lot of "Catching up on 2015" reviews of those films.)  As many films as I saw in 2015, and I saw a lot, there was still, as always, a humongous list of films that I'd wanted to see but missed.  Films such as Beasts of No Nation, Call Me Lucky, Room, Love & Mercy, 99 Rooms, Irrational Man, She's Funny That Way, True Story, 7 Days in Hell, Do I Sound Gay?, De Palma, Adult Beginners, Irrational Man, and more.  So if you're wondering why any of those films aren't on this list, well now you know.
OK, onward!
Honorable Mentions: Selma and Inherent Vice — These were two 2014 films that weren't released near me until January 2015.  If I had seen them prior to writing my Best of 2014 list then they would have both certainly made it onto that list.  I toyed with including them in this year's list but since they were technically 2014 films it didn't seem right.  Still, I wanted to note how much I enjoyed both of those films.  (Click here for my original review of Selma, and here for my original review of Inherent Vice.)

20. Best of Enemies — This riveting documentary sheds light on a fascinating moment in American politics that is powerfully relevant to the debates roiling across this country today.  During the political conventions of 1968, third-place network CBS broadcast a series of ten debates between prominent conservative William F. Buckley Jr. and prominent liberal Gore Vidal.  The result was explosive television, an event that changed the television landscape forever.  This documentary is a wonderfully entertaining look at both the debates themselves and also the lives and political perspectives of the two men who took to the airwaves on those ten nights in 1968, each in an attempt to destroy the other.  There were a lot of great documentaries in 2015, and this was one of my very favorites. (Click here for my original review.)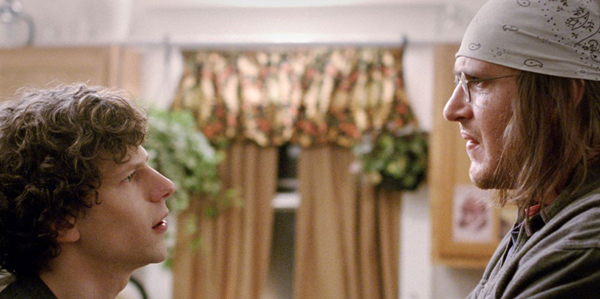 19. The End of the Tour — I missed this film when it was released earlier this year but I finally caught up with it just a few weeks ago in my push to watch as many 2015 films that I'd missed as I could.  I think this was the last film I added onto this list.  I'm so glad I saw it because it is fantastic.  Based on the book by David Lipsky, the film chronicles the days in 1996 that Mr. Lipsky, as a young reporter for Rolling Stone, spent in the company of David Foster Wallace following the release of Mr. Wallace's enormous novel Infinite Jest.  Mr. Lipsky is envious of everything that Mr. Wallace has, while Mr. Wallace is deeply ambivalent about his burgeoning fame.  The film is an engrossing character study of the two men, and a magnificent showcase for actors Jesse Eisenberg (who plays David Lipsky) and Jason Segal (who plays David Foster Wallace).  The film finds great joy in its steady exploration of the days-long conversation that these two men shared.  It's also a fascinating meditation on the nature of creativity and fame.  I loved it.  Another triumph from director James Ponsolt (who also helmed The Spectacular Now and several terrific episodes of Aziz Ansari's Netflix show Master of None).  (My full review will be coming soon!)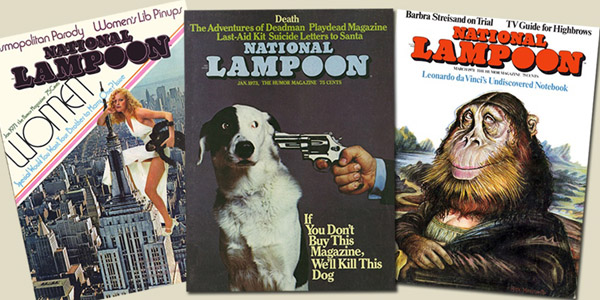 18. Drunk, Stoned, Brilliant, Dead –– OK, there was one documentary that I loved even more than Best of Enemies, and that was this gloriously funny, fascinating in-depth look at the history of The National Lampoon.  The film follows the Lampoon's origins as a Harvard magazine, to its early days as a national magazine, to the eventual expansion of its humor empire to include a radio show, stage shows, and so much more.  A staggeringly deep roster of interview subjects tell story after story of the Lampoon's glory days and many of its famous funny bits and images.  Piece by piece, the film makes the case for the remarkable impact that The National Lampoon has had on all the American comedy that has come after it, in print and on the screen.  The film is chock-full of juicy behind-the-scenes tidbits and amazing footage of comedy legends before they were big.  This is indispensable viewing for anyone who loves comedy.  (Click here for my original review.)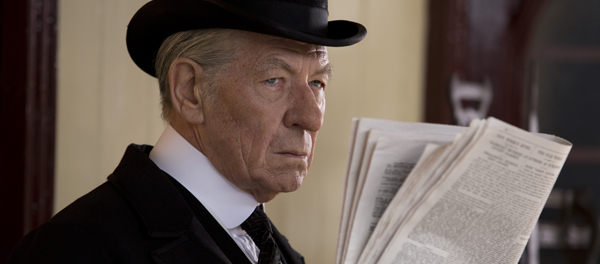 17. Mr. Holmes — Bill Condon re-teams with Sir Ian McKellan for this lovely, affecting portrait of Sherlock Holmes as an old man, battling his deteriorating faculties and struggling to finish the unsolved case that caused him to abandon his profession as a private investigator.  The film is a touching look at what happens to great men when their legendary days of glory and adventure have passed them by.  It's a beautiful, quiet character study, with a lovely bit of a mystery at its center.  But the film is less about that mystery than it is about its exploration of these rich characters.  Laura Linney is splendid as always in a supporting role, as is young Milo Parker, but this film belongs to Sir Ian McKellan.  If there was ever an actor born to play Sherlock Holmes, it was surely he.  I'm glad this film finally gave him that opportunity.  Mr. Holmes is a wonderfully layered, smart, moving film.  (Click here for my original review.)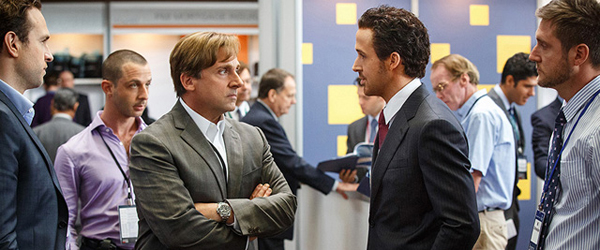 16. The Big Short — Comedy filmmaker Adam McKay takes on the serious subject of the 2008 Wall Street crisis and the result is an electric film, a fiery, angry attack on the greed and corruption of the men and women, and the institutions, that allowed the housing market collapse to happen.  The film is hugely funny and intensely anger-producing.  Mr. McKay has assembled a terrific ensemble — including Steve Carrell, Christian Bale, Brad Pitt, and a never-been-funnier Ryan Gosling — and utilized an endlessly inventive series of stylistic tricks and breaking-the-fourth-wall moments to take a potentially dry and boring and overly-complicated subject and bring it to life in a way that an audience can understand.  It's a stunningly impressive trick that Mr. McKay and his team make look oh-so easy.  This film is important and also fiercely entertaining, an extremely unusual and precious mix.  (Click here for my original review.)
C'mon back tomorrow for numbers fifteen to eleven!