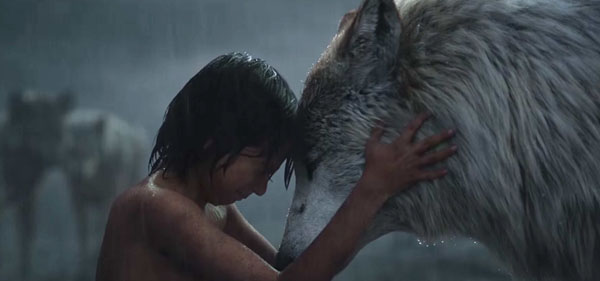 The Top Twenty Movies of 2016 — Part One!
I am very excited to present my list of my Twenty Favorite Movies from 2016!  While I don't think 2016 was quite as strong a year for movies as 2015 was, there were still a heck of a lot of great movies released this year!  I debated cutting back and presenting a list of my fifteen favorites this year, but I found that I was easily able to fill a list of twenty, just as I did last year.
Though I have seen a ton of movies in 2016, as always there is still a boatload of movies that I wanted to see but didn't get to.  These include Silence, Live By Night, Fences, Twentieth Century Women, Collateral Beauty, Moonlight, The Edge of Seventeen, Rules Don't Apply, Hidden Figures, Everybody Wants Some!, Keanu, Denial, War Dogs, American Pastoral, Frank & Lola, Cafe Society, Whisky Tango Foxtrot, Miss Peregrine's Home for Peculiar Children, and more.  So if you're wondering why any of those films aren't on this list, well, now you know.  I am hopeful that I will be able to see many of those films I just listed in the coming weeks, but I couldn't wait any longer before publishing this list.
Meanwhile, there were plenty of wonderful 2016 movies that I did see and enjoy and yet didn't make this list.  Those include Jackie, Green Room, The Lobster, Midnight Special, Fantastic Beasts and Where to Find Them, Office Christmas Party, For The Love of Spock, and many others.  (In a few weeks, after I finish posting my Best of 2016 lists, I'll be posting reviews of many of the films that I saw in my end-of-the-year rush to catch up with as many 2016 films as I could.)
Honorable Mention: Brooklyn — This was a 2015 film that I didn't get to see until well into 2016.  But if I had seen it earlier, it surely would have been one of the top films on my 2015 list.  This gentle story of a young Irish immigrant to the U.S. in the nineteen-fifties was gorgeous and very moving.  Saoirse Ronan makes an extraordinary impression in the lead role, elevating herself from great character actor to true movie star.  In a modern era in which so many American politicians like to demonize the "other," fostering suspicion and mistrust of anyone not born in the United States, Brooklyn tells a story that brings the immigrant experience to life in a positive way.  This is an important film, and one that is truly alive with joy and pain and a wealth of human emotion.  I loved it.  Click here for my full review.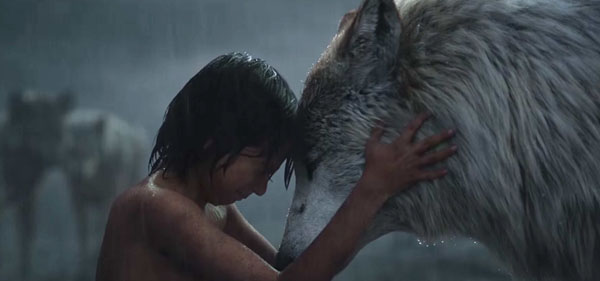 20. The Jungle Book — While I doubt Jon Favreau's live-action version of The Jungle Book will be a film that I will revisit all that often, it made my list because it was one of the most spectacular theatrical experiences I had in 2016.  Mr. Favreau and his team have created an incredible technical achievement, using CGI to create almost everything seen on-screen except for the human boy Mowgli (played by young actor Neel Sethi).  The animals and jungle environments were incredibly photo-realistic, and the 3D effects were magnificent.  The voice-cast was perfection: Bill Murray, Christopher Walken, Ben Kingsley, Idris Elba, Lupita Nyong'o, Giancarlo Esposito, Scarlett Johansson, and the late great Garry Shandling.  Even the opening Disney logo and end credits are fun.  Click here for my full review.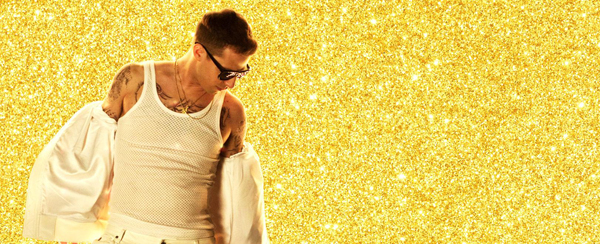 19. Popstar: Never Stop Never Stopping — This mockumentary was pretty much ignored upon its release this year, but I thought it was very funny and well-worth one's time.  The "Lonely Island" trio of Andy Samberg, Akiva Schaffer, and Jorma Taccone have wonderful chemistry together and are so funny as a boy band, the Style Boyz, who broke up only to see one of their members, Conner (played by Andy Samberg) rise to super-stardom as a solo act while the other two faded into obscurity.  The film is a great exploration of the egomania and insecurity present in so many movie and music superstars, but more than that it is just very, very funny.  A ton of talented comedic performers appear in the film, including Tim Meadows, Sarah Silverman, Bill Hader, Joan Cusack, Kevin Nealon, Justin Timberlake, Maya Rudolph, Chelsea Peretti, Will Arnett, Will Forte, Mike Birbiglia, and many others.  AND the film is also jam-packed with real music super-stars playing themselves.  Ringo Starr has what might be one of the funniest lines in a movie this year, which alone is a reason this film made my list.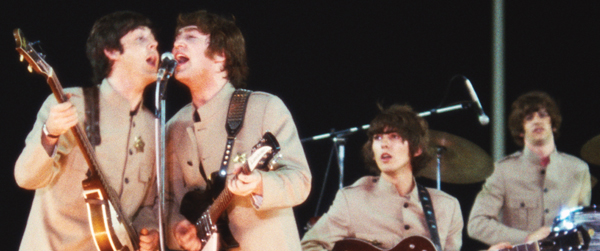 18. The Beatles: Eight Days A Week — The Touring Years — Speaking of Ringo Starr, we come to Ron Howard's wonderful Beatles documentary, focusing on the band's crazy ride to super-stardom from 1962 to 1966.  I'm a Beatles super-fan, and I wasn't sure there was any more ground to cover, but I was impressed with how Mr. Howard took this famous story and made it feel fresh.  The film dives deep into the archives to present a fascinating chronicle of the Beatles' tours all over the world during the four year period in which they journeyed from four nobodies from Liverpool into a world-wide phenomenon, all while they were crafting some of the finest rock music ever created.  Mr. Howard has assembled a wealth of incredible archival footage, along with new and old interviews with the Beatles themselves (Paul and Ringo are featured in new interviews, along with a robust array of archival interview footage of John and George) and some fun and fascinating new interviews.  (Listen to Sigourney Weaver talk about her experience going to a Beatles concert as a young girl — and then have your mind blown as the film shows us an actual old video clip of a young Sigourney in the crowd!!)  This is a film that can be enjoyed by newbies and hard-core Beatles fan.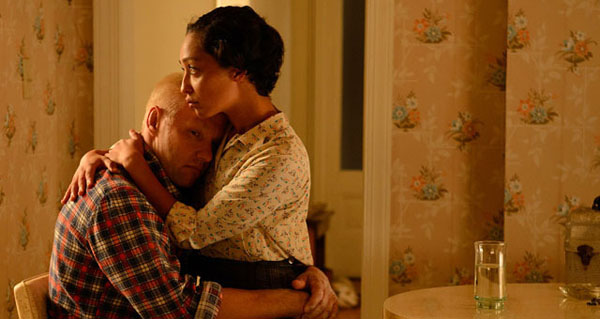 17. Loving — This important story, of Richard and Mildred Loving, an interracial couple who were forced out of Virginia for the crime of getting married, is presented not with the Oscar-grabbing bombast you'd expect from an "important" movie, but with the quiet, gentle grace of a small-scale character study.  Jeff Nichols' film succeeds because of its tight focus on this man and this woman and the joys and struggles of their life together, allowing the audience to understand on their own the film's profound message and relevance without beating us over the head with dramatic speechifying.  Ruth Negga and Joel Edgerton are magnificent as Mildred and Richard, and the grace and dignity they bring to these two people is a joy to behold.  This film's messages of tolerance and understanding and love are more important now than ever.  Click here for my full review.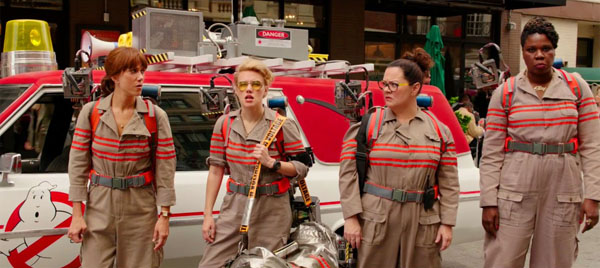 16. Ghostbusters — Look, remaking one of the greatest movies of all time is a bone-headed move.  Why do you want the audience to constantly be comparing your film to one of the greatest comedy/adventure movies ever made??  You're always going to look weak in comparison.  But that being said, the great Paul Feig (Freaks and Geeks, Bridesmaids, The Heat, Spy) and an impeccable ensemble of very funny women — Kristen Wiig, Melissa McCarthy, Leslie Jones, and Kate McKinnon — managed to defy the odds and actually make a pretty great, funny movie.  It's too long and has too many cameos and callbacks to the original Ghostbusters, but it's also a ton of fun and very funny.  All four of the new Ghostbusters are terrific — with Kate McKinnon being the surprising scene-stealer — and I loved their chemistry together.  Chris Hemsworth kills in every scene he's in as their dim-witted secretary Kevin, and I could watch a whole movie about Andy Garcia and Cecily Strong as the NYC Mayor and his right-hand woman.  The visual effects are gorgeous.  I was so-so on this movie when I first saw it, but I've seen it a few times since and it's grown on me every time I see it.  I'd have loved to have seen a whole series of movies with this new cast, but it looks like that's not to be.  Still, this underrated movie is actually pretty great and I suspect it's one I'll enjoy revisiting in future years.  (Whereas The Jungle Book isn't a film I expect to re-watch much in the future, but it made the list because of the power of that initial theatrical experience, Paul Feig's Ghostbusters is the opposite: it's on the list because I think that this is a 2016 film that I'll find myself revisiting often in the years to come.)  Click here for my full review, and here for my review of the film's Extended Edition.  While you're at it, click here for my thoughts on seeing the original 1984 Ghostbusters back on the big screen a few years ago.
I hope you'll come back on Friday for numbers 15-11!