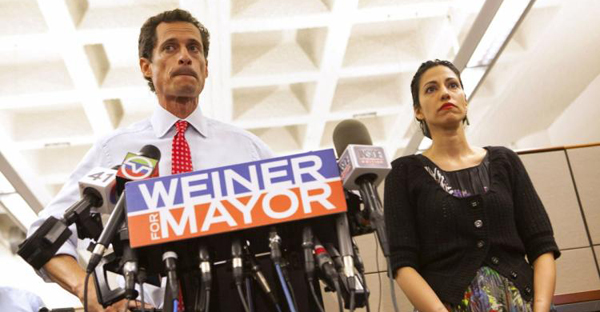 The Top Twenty Movies of 2016 — Part Two!
On Wednesday I began my list of my Top Twenty Movies of 2016! Let's continue: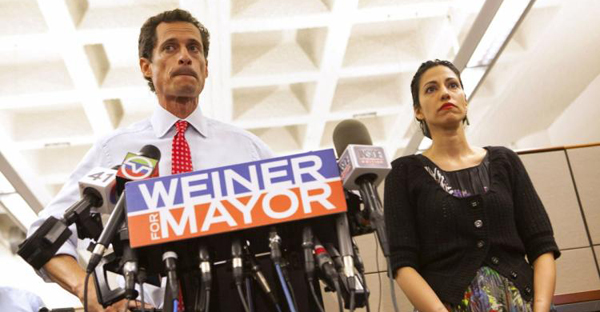 15. Weiner — It's remarkable that this film exists.  For some reason, disgraced former Congressman Anthony Weiner allowed a documentary crew full access to himself, his family, and his political team during his campaign for the Democratic nomination to be the Mayor of New York City in 2013.  Weiner's attempt at political resuscitation came crashing down around his ears in spectacular fashion when, a few weeks into the campaign, new sexting scandals came to light.  The film is a you-can't-look-away story of personal and professional catastrophe, and there's something mesmerizing about it.  It's a fascinating how-the-sausage-is-made look behind the scenes of a modern political campaign, and a devastating story of a very flawed man destroying himself.  It's exhilarating and terrifying, funny and deeply sad.  Josh Kriegman and Elyse Steinberg have crafted a remarkable film that has so much to say about the political and human realities of our current age.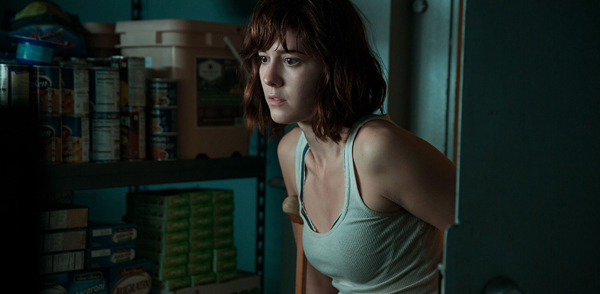 14. 10 Cloverfield Lane — Somehow J.J. Abrams' production company, Bad Robot, was able to create this film almost entirely in secret, only announcing it's existence a few months before its release.  That's an incredible magic trick all its own in today's internet spoiler era, but even putting all of that aside and judging the film strictly on it's own two feet, this is a great movie that really hit me in my movie-going sweet spot.  For much of the film's run-time, it's a gripping character piece and exercise in escalating tension.  Michelle, played by Mary Elizabeth Winstead (Scott Pilgrim vs the World) wakes up after a car accident to find herself locked in an underground bunker with Howard (John Goodman) and a young man, Emmett (John Gallagher).  Howard is a survivalist who tells Michelle that a deadly virus or nerve agent has been released by a foreign attack and that, if she leaves the bunker, she will die.  Is he telling the truth or is he lying?  Is Howard Michelle's savior or a terrible villain?  Dan Trachtenberg's film (written by the great Drew Goddard) keeps turning the screws on Michelle and the audience, and it's a magnificent thing to watch.  All three main actors are fantastic, 100% invested in this story and these roles.  Then there are the film's final twenty minutes, which are absolutely bonkers and yet absolutely perfect.  I love the idea that Bad Robot will be periodically releasing Cloverfield films, creating a movie anthology series of weird and suspenseful tales.  I loved 2008's Cloverfield, and this new film — which totally stands on its own and yet also feels 100% "of a piece" with the first Cloverfield — is terrific.  Click here for my full review.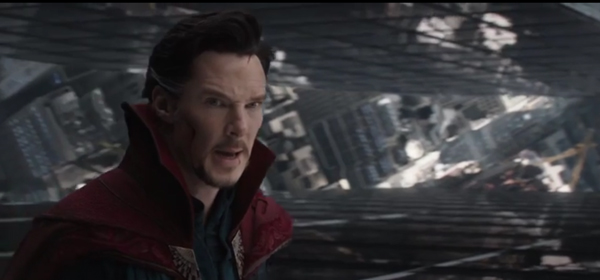 13. Doctor Strange — With Doctor Strange, Marvel Studios backed off the increasing escalation of their super-hero films to step back and tell a smaller story introducing a new hero to the Marvel Cinematic Universe.  Doctor Strange reminds me of the great films that kicked off the Marvel Cinematic Universe, films like the first Iron Man, Thor, and Captain America: The First Avenger.  This isn't a gargantuan spectacle, but it is a terrifically entertaining yarn that opens a whole new area of the Marvel movie-verse: the world of magic.  Benedict Cumberbatch is perfectly cast (the secret to the Marvel Cinematic Universe's success has been their incredible run of absolutely perfect casting) as the arrogant neurosurgeon Stephen Strange, whose life is ruined when a car accident robs him of the use of his hands.  A desperate Strange eventually finds himself under the tutelage of the powerful mystic The Ancient One (Tilda Swinton, hugely entertaining in the role), who helps Strange become a master of the mystic arts and brings him into her sect's conflict with the villainous Kaecilius (Mads Mikkelsen) and his followers.  Chiwetel Ejiofor, Benedict Wong, and Rachel McAdams are each terrific, filling out the impressively talented cast assembled for this super-hero flick.  The film is smart and fun and funny and gorgeous to look at.  I never thought to see Dr. Strange brought to life on screen, let alone in so faithful a manner.  This film was another big win for Marvel Studios.  Click here for my full review.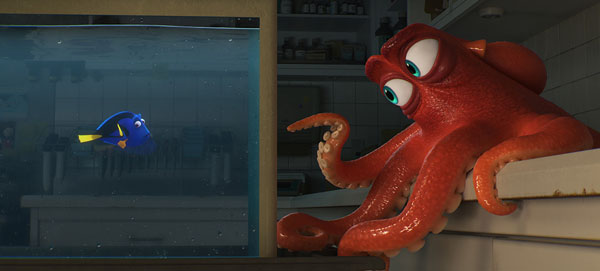 12. Finding Dory — Thirteen years after Finding Nemo, Pixar returned to the world and characters of that film with this terrific sequel.  It's not the masterpiece the original Nemo was, but it's still pretty terrific.  This film focuses on Dory, the forgetful blue tang voiced so wonderfully by Ellen DeGeneres, who is spectacularly perfect as this character.  Albert Brooks also returns as Marlin, and of course it is great fun to get to watch new scenes of the great Mr. Brooks back in this role.  The film also introduces a host of wonderful new characters, voiced by Ed O'Neill, Kaitlin Olson, Ty Burrell, Idris Elba, Dominic West, Eugene Levy and Diane Keaton, among others.  Each of these new characters is a fun, fascinating addition to the Pixar universe.  When Finding Dory works, it is a devastatingly powerful metaphor for raising a child with a disability.  The love and devotion that we see, in flashbacks, that Dory's parents had for her, as well as their heartbreaking fears that she will never be able to fend for herself without them there to look after here, are deeply moving.  Like the best Pixar films, Finding Dory can be incredibly funny and absolutely devastating.  And, of course, as is almost automatically expected from a Pixar film, the animation is absolutely gorgeous.  Click here for my full review.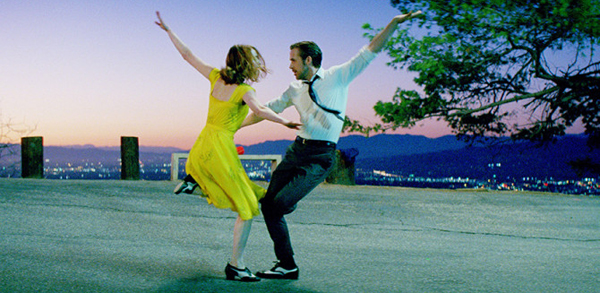 11. La La Land — Damien Chazelle breathes new life into a retro style of film with his joyful and moving musical La La Land.  Emma Stone and Ryan Gosling's incredible chemistry carries this story of two struggling artists (she's a wannabe actor, he's a wannabe jazz musician) who find one another and have a profound impact on each other's lives.  The music is amazing, but the story of La La Land would work even without any of the singing and dancing, which is why the film is as great as it is.  The romance is engaging, but what particularly struck me about the film was it's depiction of creative struggles, the hardship of the quest for artistic success, and the heart-rending soul-searching that must be done when one has to weigh giving up on one's artistic dreams for a chance at more attainable every-day goals. Anyone who has ever tried to make art surely knows these struggles.  Click here for my full review.
C'mon back on Monday as my Best Movies of 2016 list continues with numbers ten through six!