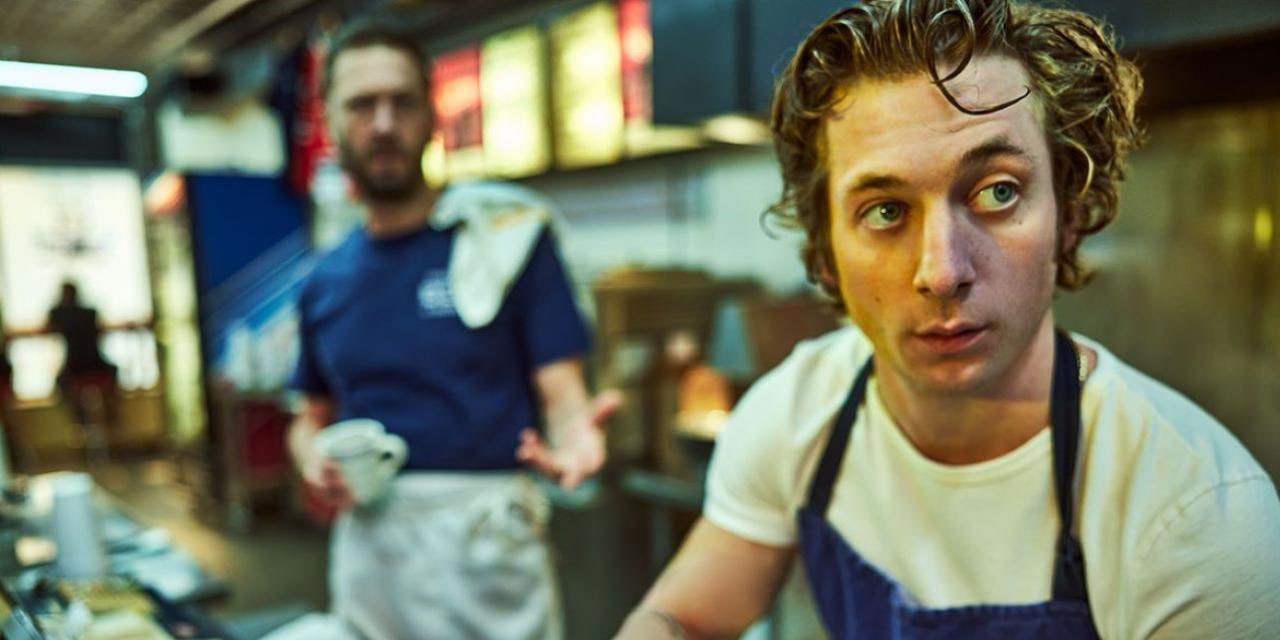 Josh Reviews The Bear Season One
The Bear is a TV show created by Christopher Storer, who also wrote four of the first season's eight episodes, and directed five of them.  The show focuses on Carmy, a talented young chef who leaves his position at a prestigious New York City restaurant to return home to run the small Chicago sandwich shop that used to be run by his late brother.  But bringing order to the chaotic, argumentative group of chefs and staff is a tall order, and Carmy quickly discover the restaurant is deep in debt and falling apart.
The Bear is terrific.  It's a very intense experience to watch.  Mr. Storer and his team did an incredible job at pulling the audience right into the middle of the stressful environment in the kitchen at Carmy's sandwich shop ("The Original Beef of Chicagoland").  I was thankful these episodes were only a half-hour long, because I'm not sure I could have watched an hour of this!  But the half-hour format is perfect for this show.  Each episode brings you into the pressure cooker environment at the Beef, and then pops you out again at the end feeling gripped by the story you'd just watched, but not destroyed by it.  There also is a wonderful amount of humor woven into the storytelling.  This isn't a comedy (despite the show's being nominated in the comedy category at several awards shows last year), but the show can be very funny at times, and that's key to making the show as enjoyable as it is to watch, despite its intensity.
What's equally impressive is that Mr. Storer and the amazing cast he's assembled made me deeply love all of these characters after watching these eight episodes.  Eight half-hour episodes isn't a lot of television real estate, and The Bear has a large ensemble of characters!  But by the time the finale arrived, I loved them all.  This is a very impressive achievement!  Most of the cast on this show were people I'd never seen before; but I am now forever fans of them all.  (This show already feels like The Wire to me in that I've already grown to love these mostly unknown actors, and I will now follow them anywhere.)
Jeremy Allen White is terrific as Carmy.  This is a very internal character; Carmy doesn't like talking about his feelings.  (That's putting it mildly.)  Mr. White does a terrific job of using his physicality to show us Carmy's confidence and capability in the kitchen, and his big eyes covey a wealth of near-wordless emotion.  Ebon Moss-Bachrach is amazing as "Cousin" Richie.  Richie comes off as an enormous asshole at the start of the season; and he remains that way, and yet somehow Mr. Moss-Bachrach's performance allowed me to develop tremendous empathy and affection for Richie by the end of the season.  This is a pretty tremendous turn, and a credit to his magnetic performance.  Ayo Edebiri is wonderful as Sydney, the young chef who Carmy hires to help him bring order to the Beef team.  This is a much less showy role than Carmy or Richie; but Ms. Edebiri's performance as Sydney is the glue that holds the show together.
Those three are the leads, but I love the entire team at the Beef: Liza Colón-Zayas as Tina, the grumpy veteran cook who doesn't want to change; Lionel Boyce as Marcus, the sweet bread-baker who dreams of creating the perfect donut; Matty Matheson as the handyman Neil; Edwin Lee Gibson as Ebraheim; Corey Hendrix as Gary; José Cervantes as Angel; and Richard Esteras as Manny.  Abby Elliott does strong work as Sugar, Carmy's sister, and Chris Witaske is very funny as Chris, Sugar's square of a husband.  The great Oliver Platt (The West Wing, X-Men: First Class) pops up a few times as Jimmy Cicero, Carmy's well-off uncle, and Jon Bernthal (Daredevil, The Walking Dead) appears briefly in flashbacks as Carmy's dead brother Mikey.
I love shows and movies that bring to life a very specific sub-culture.  The Bear beautifully creates the experience of being in the kitchen along with these hard-working chefs.  The show really makes us feel what an endurance test it is to work in the kitchen of even a small restaurant like this sandwich shop.  It also captures the magic of cooking, of creating a special experience for the customers who eat and enjoy this food.  I really want to visit the real-life Chicago sandwich shop that inspired the Beef restaurant on this show!!!  Yummm…. I'm hungry just thinking about it.
These eight episodes told a perfectly complete, satisfying story.  I'm delighted that a second season is in the works, but I'd have been content had these eight episodes been all we'd gotten.  If you haven't seen this show, I highly recommend it.
Please support my website by clicking through one of our Amazon links the next time you need to shop!  As an Amazon Associate, I earn from qualifying purchases.  That means I'll receive a small percentage from any product you purchase from Amazon within 24 hours after clicking through.  Thank you!