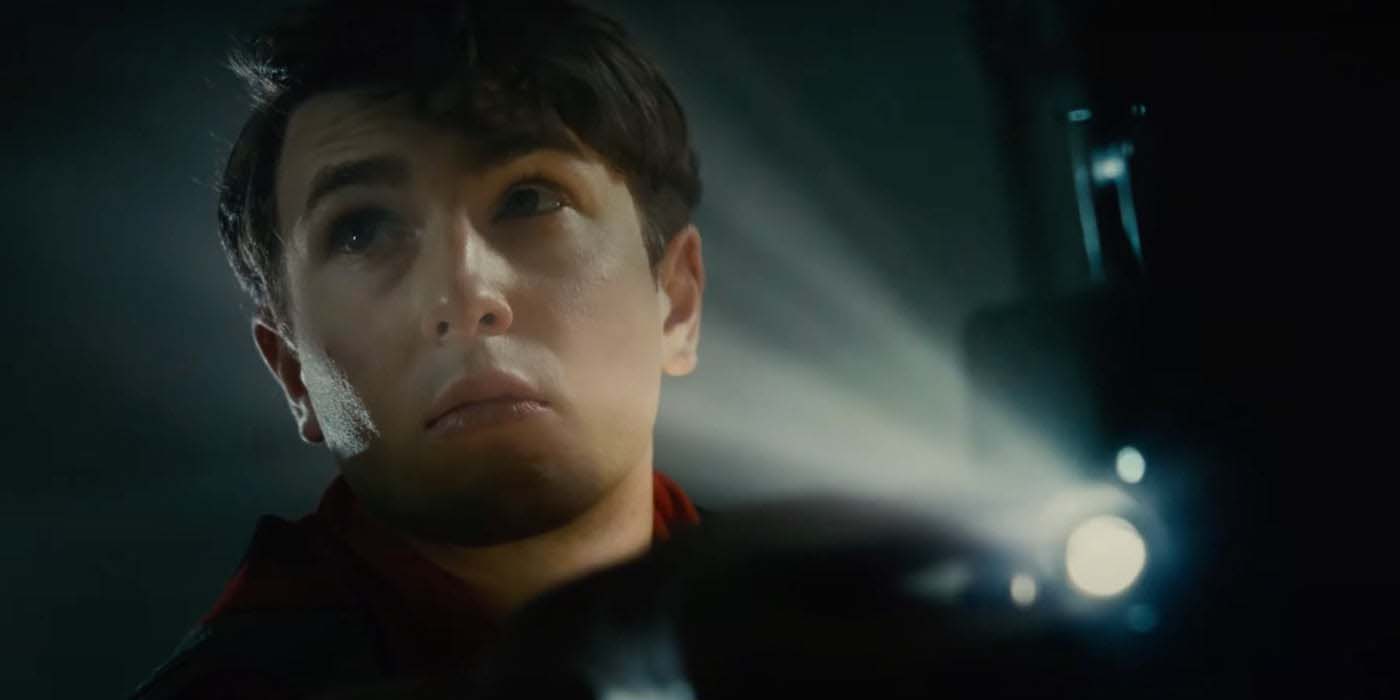 Josh Reviews The Fabelmans
Steven Spielberg's latest film, The Fabelmans, is a lightly fictionalized version of Mr. Spielberg's formative years, discovering his love for (and skill at) cinema and weathering his families' moves across the country and his parents' divorce.
The film opens with young Sammy Fabelman's first experience seeing a movie in a movie theater: Cecil B. DeMille's 1952 film The Greatest Show on Earth.  The riveting power of that film's train crash scene inspires young Sammy to ask for a train set so he can recreate the experience of watching that moment at home.  When his mother Mitzi (Michelle Williams) suggests he film the crash with a camera, young Sammy's lifelong path is set.
I was delighted by this film!  It's a beautiful love letter to the movies and to those of us who love them.  It's a deeply personal story — much of the film is taken directly from Steven Spielberg's real-life experiences — but like most of the best personal stories, it's also universal.
I loved the way the film depicts Sammy's burgeoning discovery of how to make movies.  We watch as he learns the language of cinema; how to create different effects (such as muzzle-flashes when his friends pretend to fire their weapons in his cowboy movie, or bullet hits in his war movie) and how to create emotion in viewers.  The film shows us two sequences of Sammy's showing a film he made with his friends in the scouts; it's fascinating to see how and why the second film was so much more skillfully made.
This love of filmmaking is the through-line that takes us through the film's fairly anecdotal structure, right up through a showstopper of a scene at the end of the film in which Sammy meets director Robert Ford.  (In a film which felt very real to me throughout — though the names were changed, I felt like I was watching Mr. Spielberg's actual childhood, and from what I've read after seeing the film it seems this was mostly the case — this scene was so bizarre that I was immediately sure this was something that had really happened to Steven Spielberg.  Indeed, he's described it as having happened "word for word".)
Divorce is a running theme in many of Steven Spielberg's films (must notably E.T.: The Extra-Terrestrial and Close Encounters of the Third Kind), so I was not surprised that this film depicted the slow dissolution of the marriage of Sammy Fabelman's parents Mitzi (Michelle Williams) and Burt (Paul Dano).  Both Ms. Williams and Mr. Dano are wonderful in the film.  I was pleased by how even-handed the film was in depicting these fictionalized versions of Mr Spielberg's real parents, Leah and Arnold.  They're both depicted as loving parents, who have many positive qualities as well as flaws.
Both young men who play Sammy in the film are terrific.  Mateo Zoryon Francis-DeFord is great at the young Sammy who we follow through the film's opening scenes (he's able to covey a tremendous amount of emotion with very little dialogue), and Gabriel LaBelle is fantastic as the teenaged Sammy who anchors the bulk of the story.  Mr. LaBelle is pleasingly naturalistic.  There have been a number of wonderful, memorable film depictions of young, slightly nerdy Jewish men coming of age (I'm thinking of Matthew Broderick in Biloxi Blues, Jonathan Silverman in Brighton Beach Memoirs, Adrien Foster in Liberty Heights), and Mr. LaBelle is a strong addition to the bunch.  (It's interesting that all of the examples I listed are also cases, as here, in which the main young Jewish character is a slightly-fictionalized version of the writer or director.)  We can see that young Sammy (who prefers to be called Sam) is intelligent and creative, but those qualities don't make it too easy for him to fit in when his family moves out to California.
However, the real reason Sammy sticks out at his California high school is because he's Jewish.  Mr. Spielberg has woven Jewish characters and themes into his films on occasion, but it's interesting to see him tell these autobiographical stories of dealing with Anti-Semitism as a kid growing up.  With Anti-Semitism sadly on the rise in the world around us, I'm glad to see Mr. Spielberg — one of the true filmmaking giants — choose to tell a story in which these themes are so front and center.  (It starts right from the beginning, in which young Sammy grumpily points out that their house is the only one in their neighborhood that is dark, without Christmas lights.)
It's fun seeing Seth Rogen play such a straight, restrained role as he does here as Sammy's "uncle" Bennie.  Mr. Rogen is great in the role; his good humor and jovial attitude bring life to a character, Bennie, who the film's structure intentionally doesn't allow us to really get to know.  Jeannie Berlin (The Heartbreak Kid, Inherent Vice) is very funny as Burt's dour mother, and Judd Hirsch (Taxi, Independence Day, Uncut Gems) is incredible in his brief appearance in the middle of the film as Mitzie's uncle.  He brings the house down with a terrific monologue that spells out many  of the film's themes.  Wow can Mr. Hirsch still bring it.
The film was co-written by Mr. Spielberg and Tony Kushner (who has proven to be one of Mr. Spielberg's most essential collaborators, after his involvement as screenwriter for Munich, Lincoln, and West Side Story).  I was impressed at the way that the film avoids the types of common Hollywood fakery that is often layered onto real-life stories in order to give them a movie-like structure.  The Fabelmans is pleasingly slice-of-life, without too many Huge Momentous Plot Twists.  And yet the film cleverly, subtly, does have a structure!  It doesn't feel aimless or formless.  It's anecdotal, but the anecdotes each feel like an important piece of the larger story being told.  This is skillfully done.
Once again, Steven Spielberg does not disappoint.  He so rarely does.  I hope this semi-autobiographical film is not Mr. Spielberg's swan song.  He remains as vital and as skilled cinematically as ever.
Please support my website by clicking through one of our Amazon links the next time you need to shop!  As an Amazon Associate, I earn from qualifying purchases.  That means I'll receive a small percentage from any product you purchase from Amazon within 24 hours after clicking through.  Thank you!