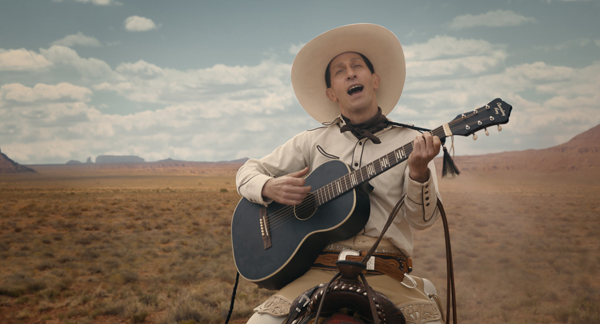 Josh's Favorite Movies of 2018 — Part Three!
I hope you're enjoying my journey through my Favorite Movies of 2018!  Click here for part one of my list, and click here for part two.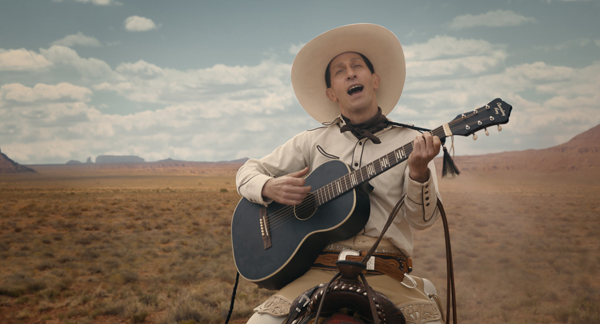 10. The Ballad of Buster Scruggs — This latest film from the Coen Brothers consists of six short-stories, all set in the Old West.  I thought the film was marvelous — it's weird and funny and heartbreaking… and did I say weird?  The film's heart beats with the Coen Brothers' uniquely off-kilter sensibility.  I can see how it might strain the patience of someone looking for a more standard, traditionally structured narrative film.  But I loved pretty much every minute of it.  Each one of the six stories surprised me, and I loved how easily the film shifted gear from whimsy to melancholy and back again.  The cast was amazing:  Tim Blake Nelson, James Franco, Liam Neeson, Tom Waits, Zoe Kazan, David Krumholtz, Clancy Brown, Stephen Root, Harry Melling, Jefferson Mays, Tyne Daly, Brendan Gleeson, Saul Rubenik, Chelcie Ross, and Jojo O'Neill each did fantastic work in their (mostly small) roles.  I love what a unique film this is.  I am thrilled that Netflix supported the Coen Brothers in following their vision to create it.  (Click here for my full review.)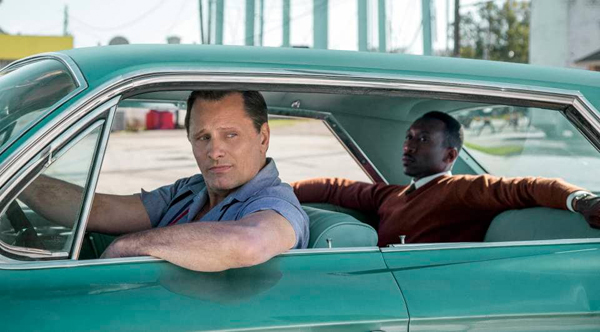 9. Green Book — Green Book is a warm fable the likes of which is a little out of style these days, but I was captivated by this sweet, funny story of the unlikely friendship formed between two very different men of different races and different social strata: Mahershala Ali as the musician Don Shirley and Viggo Mortensen as his driver, Tony Vallelonga.  The film is anchored by the tremendous performances of its two leading men.  Mr. Ali embodies Don Shirley's incredible core of strength and dignity as he struggles daily against vicious prejudice and pushes back against those ignorant attitudes.  Meanwhile, Mr. Mortensen bowled me over, yet again, with his incredible ability to transform his voice and his entire physicality to inhabit the role of the dim but well-meaning Tony.  There has been backlash against this film recently for misrepresenting who Don Shirley was and not involving the Shirley family in the making of the film.  I'd probably have ranked this film higher on my list if I felt it was more accurate to the true story.  These accusations, if true, are troubling, but even when I thought this film was based more strongly on a true story, it was clear to me when watching it that I was watching a Hollywood fairy-tale rather than historical fact.  I am OK with that.  The story depicted in the film remains moving and powerful, and with an important message.  (Click here for my full review.)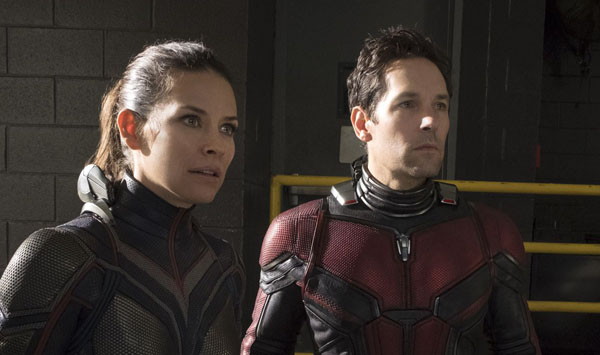 8. Ant Man and the Wasp — It's easy to overlook a film like this.  The stakes are relatively low-key, and the tone is more light comedy than gripping action-drama.  But I adore this film and love the way that director Peyton Reed was able to create such a gloriously funny and fun good-natured super-hero adventure (just as he did in the first Ant Man film).  Paul Rudd is infectiously, endearingly fantastic as Scott Lang, and Evangeline Lilly is every inch as terrific as Hope van Dyne, the first female super-hero to get her name in the title of a Marvel Studios film, an honor she and her character well-deserve.  It's amazing that Michael Douglas is in a Marvel movie, and Michael Peña is once again comedic gold.  Laurence Fishburne, Walton Goggins, Randall Park, and Hannah John-Kamen were added to the cast for this sequel, and they're all terrific.  The film looks amazing.  All of the size-changing gags are so clever and funny and look absolutely perfect, completely convincing on-screen.  What Marvel is able to accomplish in even their lower-profile films is extraordinary.  This is a great, fun movie that will put a smile on your face.  (Click here for my full review.)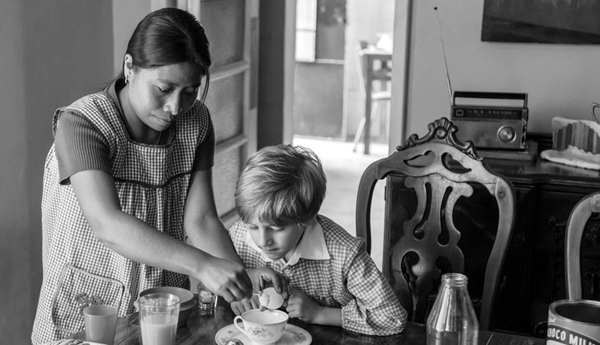 7. Roma — Alfonso Cuarón's gorgeous and moving film is based on Mr. Cuarón's memories of his childhood and the woman who helped raise him (along with his biological mother).  Mr. Cuarón has crafted a beautiful peek into the life of this woman, Cleo, who is a slightly fictionalized version of the woman who clearly meant so much to him as a child.  Ms. Aparicio, who plays Cleo, is incredible — heartfelt, warm, and impressively naturalistic, which is all the more impressive because she had never acted before appearing in this film.  Mr. Cuaron filmed Roma in strikingly beautiful black-and-white, and the film repeatedly shows off his mastery at staging a spectacular sequence (from the family celebration that turns into a fight against a wildfire, to Cleo and Teresa's shopping trip for a crib that becomes terrifying when they are caught up in violence between the police and protesters, to the horrific and haunting sequence of Cleo's stillbirth).  I was deeply moved by the film's salute to the easily-overlooked women who were so important to so many families' lives.  (Click here for my full review.)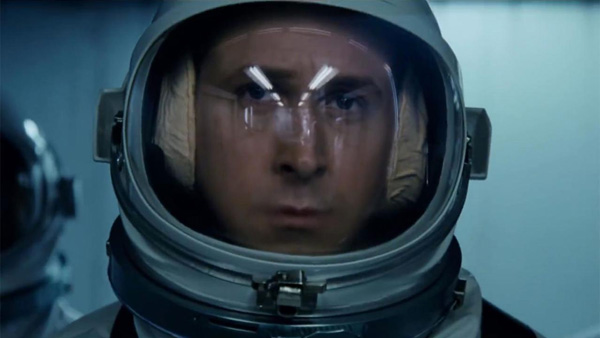 6. First Man — First Man is a spectacularly visceral recreation of Neil Armstrong (and his fellow space pioneers in the Gemini and Apollo programs)'s experience leading up to, and during, the incredible feat of journeying to the moon and returning safely to the Earth.  Time and again, the film is remarkable in the way that it is able to put us right into the lap of Neil Armstrong, allowing us to see what he saw and feel what he might have felt.  I have seen a lot of wonderful films about the American space program and the lunar missions, but First Man is unlike any of them in the way that it is able to pull the viewer directly into the experience of being strapped into a tin can on top of a rocket, as these brave men were.  Writer Josh Singer, director Damien Chazelle and their team have impeccably recreated these moments with an extraordinary eye for details that prior films have overlooked.  Ryan Gosling is perfection as the famously internal, close-lipped Neil Armstrong, and the rest of the cast is incredible: Jason Clarke; Kyle Chandler; Corey Stoll; Shea Whigham; Ciarán Hinds; Patrick Fugit; Pablo Schreiber; Christopher Abbott; Lukas Haas; Brian d'Arcy James; Ethan Embry; and so many more.  The score is gorgeous.  The film is an invigorating, immersive experience that left me stunned.  I'm a nut for the space program, and this film made me very, very happy.  (Click here for my full review.)
Please join me back here on Friday for my Top Five Favorite Movies of 2018!