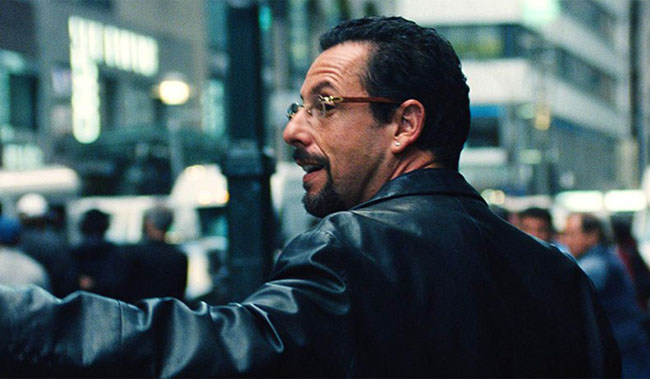 Josh's Favorite Movies of 2019 — Part Three!
I hope you are enjoying my look back at my favorite movies of 2019!  Please click here to see numbers twenty through sixteen, and click here to see numbers fifteen through eleven.  And now… onward into my TOP TEN!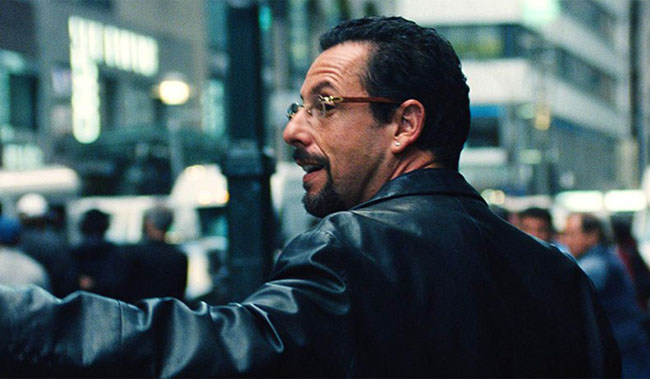 10. Uncut Gems — Adam Sandler is absolutely electrifying in this film, written and directed by Josh and Benny Safdie.  (The script was also co-written by Ronald Bronstein.)  Mr. Sandler plays Howard Ratner, a jewelry store owner in the Diamond District in New York City.  He is buried in debts, but the fast-talking Howard has a series of plans within plans to get the better of everyone who is after him and to get a big payday.  I have enjoyed Mr. Sandler's previous turns in more serious films (Punch-Drunk Love, Spanglish, Funny People), but his work here is head and shoulders above anything I've ever seen him do before.  Lakeith Stanfield (Atlanta), Idina Menzel, Judd Hirsch, Julia Fox, and Kevin Garnett (doing a terrific job playing himself) are all so much fun in supporting roles as people caught in Howard's orbit.  The film is a magnificent exercise in sustained tension.  From practically the first moment until the last, the Safdie brothers skillfully ratchet the tension up and up and up.  It's an incredibly stressful experience watching this movie!!  And, at the same time, so much fun!!  (My full review is coming soon.)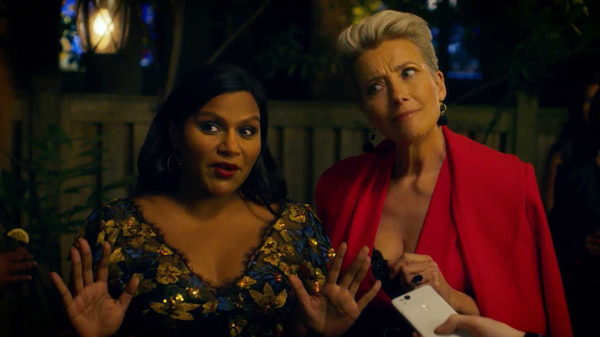 9. Late Night — Mindy Kaling wrote and stars in this film as Molly Patel, a young woman hired as the only woman on the all-white-male writing staff of a late-night talk-show.  That talk show is run by multi-decade late-night veteran Katherine Newbury, played by Emma Thompson.  Directed by Nisha Ganatra, Late Night is a phenomenal showcase for the talents of both Ms. Kaling and Ms. Thompson.  They make a fantastic pairing — I love their chemistry on-screen!  Ms. Thompson in particular is spectacular, delivering a powerhouse performance as her character goes through quite a journey over the course of the film.  The film has a lot to say about being a woman working in show business, and it's also a fun peek behind the curtain at the running of a TV show.  The film is very funny, while also having true dramatic heft.  The supporting cast excels: the great John Lithgow, Amy Ryan (The Wire), Reid Scott (Veep), Paul Walter Hauser (Unbreakable Kimmy Schmidt), Ike Barinholtz, Max Cassella, John Early, and Hugh Dancy and all fun and funny.  If you missed this film this past summer, I encourage you to check it out.  (Click here for my full review.)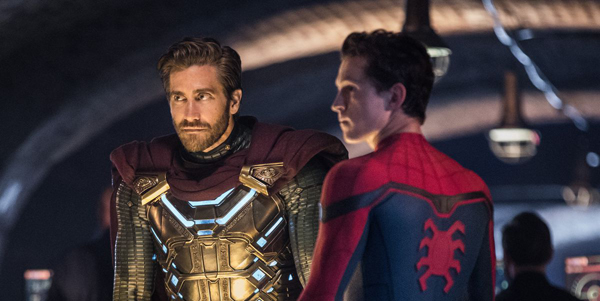 8. Spider-Man: Far From Home — This film is just pure cinematic joy for me.  It's not the enormous epic that Avengers: Endgame was.  It's just a super-fun new Spider-Man adventure that's funny and sweet and emotional and action-packed.  I loved pretty much every single moment of the film.  Director Jon Watts and screenwriters Chris McKenna and Erik Sommers (all three of whom returned to the Spidey franchise after Spider-Man: Homecoming) demonstrate a perfect mastery of tone from start to finish.  Far From Home is a very, very funny film.  And yet, critically, Far From Home is not just a farce.  There are real stakes in the film.  Not galaxy-shaking stakes like in Endgame.  But for Peter Parker and the other characters in the film, the emotional (and, eventually, physical as well) stakes are very high.  Tom Holland continues to be note-perfect as Peter Parker, and Jake Gyllenhaal is a wonderful addition to the MCU as Mysterio.  (I can't believe this crazy character from the comics, with such a goofy look — that cloudy fishbowl helmet!! — has now appeared on-screen in a movie!!)  The kids are all so great: Zendaya as MJ, Jacob Batalon as Ned, Angourie Rice as Betty, Tony Revolori as Flash, and all the rest.  Martin Starr (Freaks and Geeks, Silicon Valley) and J.B. Smoove (Curb Your Enthusiasm) are hilarious as the teachers chaperoning Peter's class trip.  And it was awesome to get the connections to the larger MCU with appearances by Samuel L. Jackson's Nick Fury and Jon Favreau's Happy Hogan.  Far From Home is both an epilogue to Endgame and also an exciting tease of the shape of the MCU in the years ahead.  I loved every minute of it, right up to the AMAZING and SUPER-SURPRISING cameo appearance in the mid-credits sequence!!  (Click here for my full review.)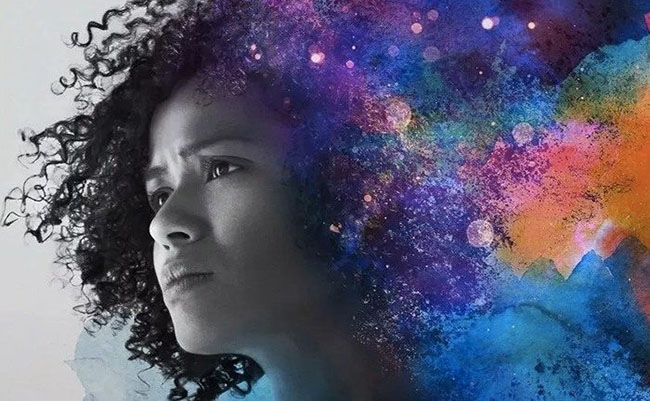 7. Fast Color — This little-seen film, written and directed by Julia Hart (and co-written by Jordan Horowitz), is a beautiful story of a young woman, Ruth (Gugu Mbatha-Raw), who has been living on her own for years but who finally returns home to her mother (Lorraine Toussaint) and young daughter.  Ruth is in desperate circumstances: afflicted by powerful seizures that can literally shake the ground around her, hunted by a mysterious group of alleged scientists, and pursued by the local sheriff (David Strathairn).  It seems that all the women in Ruth's family, going back many generations, are gifted (or cursed) with a special power, but something has gone dreadfully wrong for Ruth.  This is a story about people with super-powers, but it's not like anything I've seen before in a film.  This isn't an action-adventure film.  It's a small-scale character drama, focusing on three generations of powerful African American women: Ruth, her mother Bo, and her daughter Lila.  I love seeing the idea of super-heroes filtered through this very different type of film, this very personal character drama.  It's a brilliant, beautiful, moving piece of work.  (My full review is coming soon!)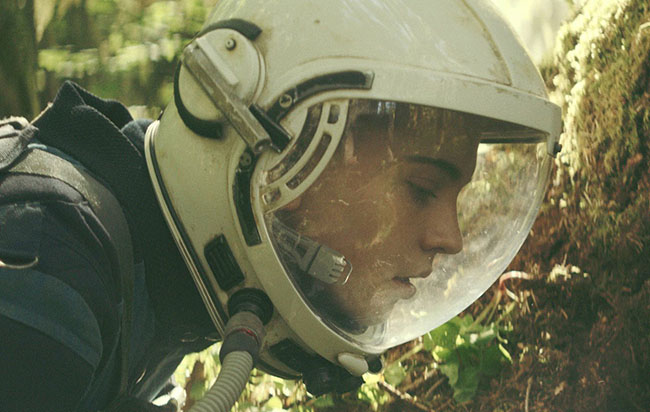 6. Prospect — I am always hungry for a great new original sci-fi story, and so Prospect filled me with delight.  This is a brilliant, low-budget sci-fi film, written and directed by Zeek Earl and Chris Caldwell.  When the film begins, a teenaged girl named Cee (Sophie Thatcher) and her father (Jay Duplass) are dropped off on a jungle-filled planet, where they are prospecting for gems.  But things go wrong, and Cee is forced to pair up with the morally questionable Ezra (Pedro Pascal) in order to try to survive.  Prospect is a magnificent achievement.  The film looks fantastic; I am staggered at how Mr. Earl & Mr. Caldwell and their team were able to execute this film without the resources of a big studio behind them.  I don't know how they did it.  There are space-ships and alien worlds and they all look great.  Nothing in the film looks cheap or unconvincing.  I love the retro, tactile, analog feel to all of the sci-fi elements in the film (the ships, the atmospheric suits, the tech).  Sophie Thatcher is spectacular as the main character, Cee, effortlessly carrying the film's story on her shoulders.  Pedro Pascal (who's made quite a splash this year as the lead of The Mandalorian) is terrific as Ezra.  I love this character (who is written to speak very much like Mal Reynolds from Firefly!).  Jay Duplass and Andre Royo (Bubbles from The Wire!) are both terrific in their supporting roles.  This is an amazing movie!!  (My full review is coming soon.)
Please join me right back here tomorrow for my FIVE FAVORITE MOVIES of 2019!
Please support MotionPicturesComics.com by clicking through one of our Amazon links the next time you need to shop!  We'll receive a small percentage from any product you purchase from Amazon within 24 hours after clicking through.  Thank you!