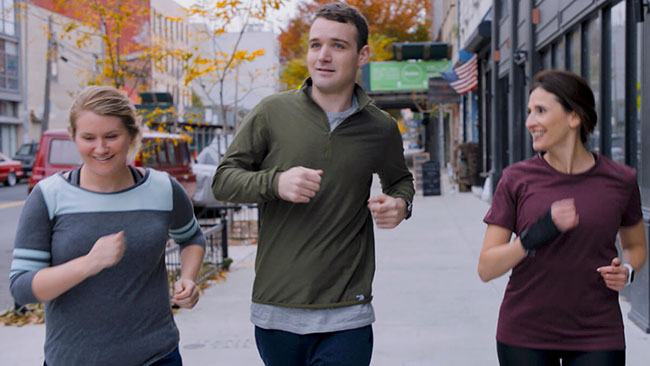 Josh's Favorite Movies of 2019 — Part Two!
Yesterday I began my look back at my favorite movies of 2019!  Shall we continue…?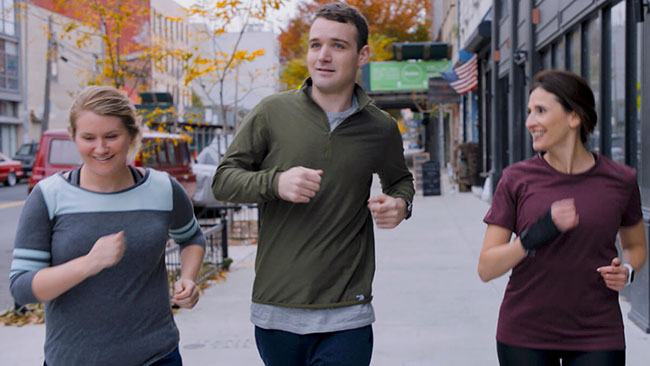 15. Brittany Runs a Marathon — In Amazon Studios' film, Jillian Bell (The Night Before, Office Christmas Party) stars as Brittany, a single young woman living in New York who, after seeing a doctor (as part of a scheme to score a prescription to Adderall), gets the surprising news that she is unhealthy and needs to lose weight.  Initially resistant to the idea, Brittany gradually begins to experiment by going for a run.  To her great surprise, she gets into it, and eventually sets a goal of running the New York City Marathon.  Written and directed by Paul Downs Colaizzo, this film is very funny while also packing some serious dramatic weight in the grounded drama of Brittany's often-painful, often-failed journey to grow up.  Brittany's weight isn't really what the film is about.  As the story unfolds, and we get to know Brittany as a person, we gradually discover — as she does — the damaged places within her, and the steps she needs to take in order to heal.  That's the true journey Brittany is on in the film.  Jillian Bell has always impressed me with her comedic timing, and it's a delight to see her step into a leading role here in this film.  Michaela Watkins (Wanderlust, In a World…, They Came Together), Utkarsh Ambudkar (Brockmire), Lil Rel Howery, and Micah Stock all kill in their supporting roles.  I'm really glad to have seen this film!  (My full review is coming soon.)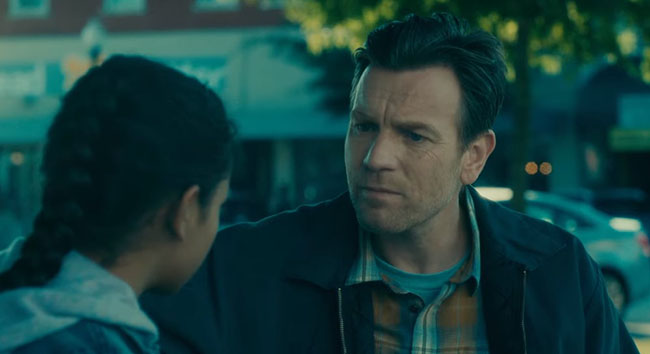 14. Doctor Sleep — I'm really bummed this film didn't do better at the box office, because Doctor Sleep is a terrific film, a satisfying adaptation of Mr. King's novel (a sequel to The Shining) and also a satisfying sequel to Stanley Kubrick's 1980 film of The Shining.  Written and directed by Mike Flanagan, I was continually pleased and delighted by this film.  I thought it was a wonderful character study and also a thrilling supernatural yarn, and I was impressed by the many clever ways in which the film slightly tweaked the Doctor Sleep novel's story so as to maintain continuity with Mr. Kubrick's film.  Ewan McGreggor is terrific as the lead, an all-grown-up Daniel Torrance whose life after the events of The Shining has not been easy.  At the edge of losing his life to alcoholism, the film (and Mr. King's novel) is as much the story of Dan's clawing his way back to humanity and a life as it is about a battle with supernatural forces.  Kyliegh Curran is terrific as the young girl, Abra, whose powerful Shine has made her a prey to dark forces, just as Dan was as a kid.  Rebecca Ferguson (so great as Ilsa in the last two Mission: Impossible films) is terrifically threatening as the villainous Rose.  Some people complained that this movie was too long, but I loved every minute, and I can't wait for the even-longer-cut coming on blu-ray!  I highly recommend this film to all of you who missed it when it was in theaters.  (Click here for my full review.)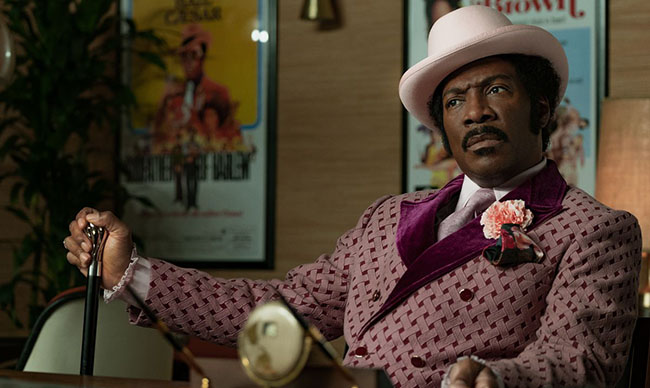 13. Dolemite is My Name — Eddie Murphy is electric in the title role as Rudy Ray Moore, the man who created the character of Dolemite for himself in his stand-up comedy act and, eventually, in a series of movies.  Set in the seventies, the film follows Rudy as he struggles to find a niche for himself in show-business.  It's only when he develops the persona of the raunchy, brash Dolemite that his career takes off.  After a successful tour, Rudy gets the idea to create a film starring himself as Dolemite.  When the studios turn down his plans, Rudy decides to make the film on his own.  There have been some great films made previously about an amateurish movie production (most recently James Franco's The Disaster Artist); I love those types of stories, of a creative person struggling to bring his vision into reality.  Dolemite is My Name truly ignites when it dives into that aspect of Rudy's story; but I found the entire film to be an absolute delight.  It's rare when Eddie Murphy appears in a truly great role on-screen these days, but when he does — as he does here — he reminds us that his comedic timing and charismatic energy cannot be equalled.  He's surrounded himself with an insanely funny and talented cast that includes Wesley Snipes, Keegan-Michael Key, Craig Robinson, Tituss Burgess (Unbreakable Kimmy Schmidt), Ron Cephas Jones (Luke Cage), and so many others.  I also have to highlight the amazing Da'Vine Joy Randolph, who plays Lady Reed, a single mother singer who Rudy takes under his wing.  This was hilarious and also deeply moving as a portrait of a self-made man.  (My full review is coming soon.)
12. Toy Story 4 — Seeing as how2010's Toy Story 3 brought the series to a beautiful, moving ending, I didn't think there was any need for a Toy Story 4.  And yet, once again, the mad geniuses at Pixar have created a beautiful, funny, emotional film that I absolutely adored.  When Bonnie creates a new toy she names "Forky" out of a spork, a pipe-cleaner, and other junk, the film and the characters are forced to confront a number of deep philosophical questions about the nature of life in this world.  Forky's existential dilemma (he considers himself trash, while Woody and co. consider him a toy) is surprisingly sophisticated for a kids' film — but, of course, the magic of Pixar films is that they have never been aimed just at kids.  I also loved the way the film forced Woody to confront the passage of time, as he is faced with losing his status as Bonnie's favorite toy as she grows up, just as Andy did.  The animation is gorgeous as always and the voice cast is stupendous.  Tom Hanks, Annie Potts, and Tony Hale (Arrested Development, Veep) shine as Woody, Bo Peep, and Forky, respectively.  They're accompanied by Tim Allen as Buzz, Joan Cusack as Jessie, Wallace Shawn as Rex, John Ratzenberger as Hamm, the late great Don Rickles as Mr. Potato Head, Estelle Harris as Mrs. Potato Head, Kristen Schaal as Trixie, Timothy Dalton as Mr. Pricklepants, Jeff Darlin as Buttercup, Keegan Michael-Key and Jordan Peele as Ducky and Bunny, Christina Hendricks (Mad Men, Firefly) as Gabby Gabby, Keanu Reaves as Duke Caboom, and so many others!!!  What a delight this film is.  (Click here for my full review.)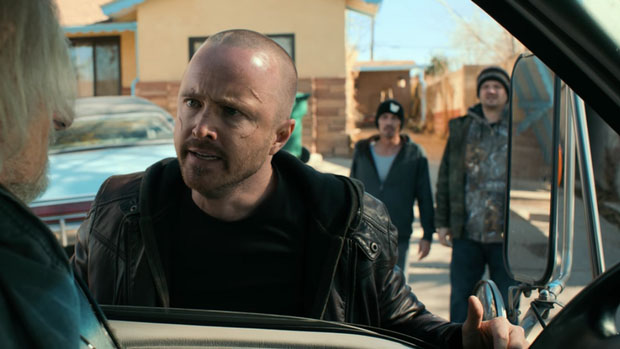 11. El Camino — Breaking Bad mastermind Vince Gilligan made a triumphant return to the world of that series with this Netflix film which he wrote and directed.  Set after the events of the finale, the film explores what became of Jesse Pinkman (Aaron Paul).  I didn't need to return to Breaking Bad.  I thought the finale was a perfect ending to the series.  But El Camino represents the dessert I didn't know I wanted.  Is this essential to the Breaking Bad story?  Absolutely not.  But it's an absolute delight nonetheless, and it addresses the one major complaint I had about the ending of Breaking Bad, which is that I felt that Jesse was far too sidelined from the main action.  And so I was thrilled to get this story, which digs deeply into the effects of those final episodes on Jesse.  Aaron Paul absolutely shines in this spotlight, reminding me of what a spectacular actor he is.  The film is filled with all sorts of wonderful connections to the larger Breaking Bad universe, as many favorite characters make welcome return appearances.  This was a beautiful gift to fans of the series.  (Click here for my full review.)
Please join me right back here tomorrow, as we enter my TOP TEN!
Please support MotionPicturesComics.com by clicking through one of our Amazon links the next time you need to shop!  We'll receive a small percentage from any product you purchase from Amazon within 24 hours after clicking through.  Thank you!