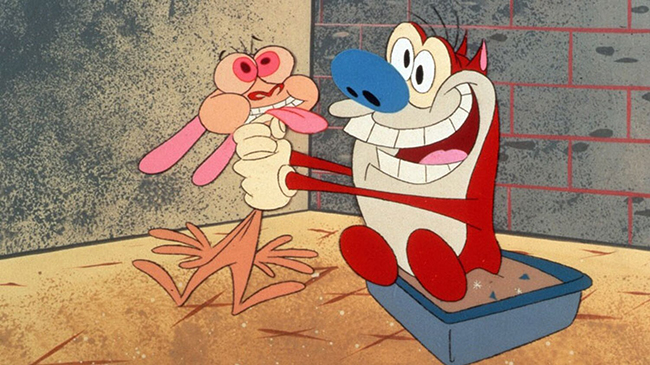 Josh's Favorite Movies of 2020 — Part One!
I hope you enjoyed my look back at my favorite TV series of 2020!  And now, let's dive into my favorite movies of 2020: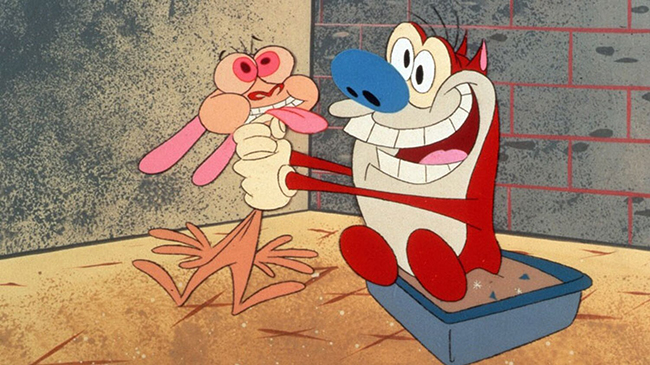 15. Happy Happy Joy Joy: The Ren & Stimpy Story — I was a huge fan of The Ren & Stimpy Show back when it first started airing on Nickelodeon in the early nineties.  Ron Cicero and Kimo Easterwood's documentary is an insightful, in-depth look back at the creation of this innovative series.  It's also an exploration of what went wrong, and why the series burned so brightly but for so short a time.  In addition to taking a deep dive into the creation and production of The Ren & Stimpy Show, the documentary contains extensive interview footage Ren & Stimpy creator John Kricfalusi, who in recent years has been accused of sexual abuse of two minors.  It's fascinating and disturbing to hear directly from Mr. Kricfalusi.  Watching this documentary made me very happy, and also very sad.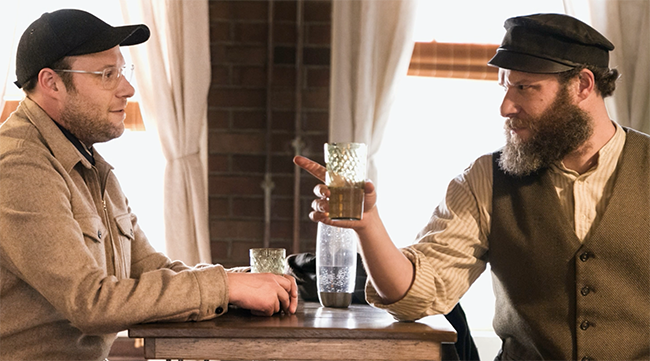 14.  An American Pickle — Seth Rogen plays dual roles as Herschel Greenbaum (frozen in a vat of pickles back in 1919 and awoken in 2020) and his great-grandson Ben Greenbaum.  Watching Seth Rogen play against himself is every bit as fun as you might expect.  It's a terrific acting performance, and the visual effects are absolutely seamless.  Bravo to director Brandon Trost and his team!  The film is funny, and also, in the end, surprisingly sweet.  I quite enjoyed the way the film embraced the value of Jewish ritual and prayer.  If only the third act was stronger, this film would be much higher on my list.  (The late-in-the-film plot twist in which Herschel started getting into trouble for saying lots of inappropriate-in-2020 things might have seemed funny on paper, but in execution it spoiled my connection with the character and enjoyment of what had been a great film.  The film is still worth seeing — that's why it's on my list! — but those third act problems keep it from greatness, in my opinion.)  (Click here for my full review.)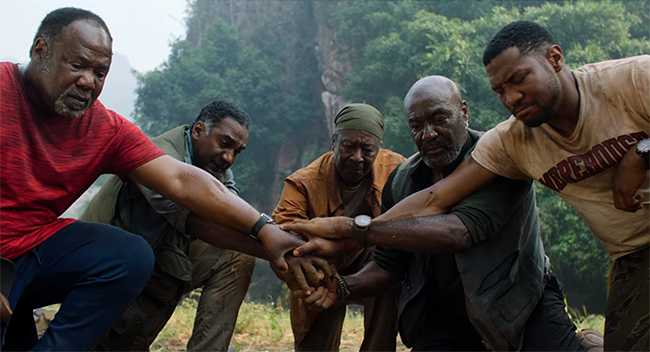 13.  Da 5 Bloods — I thoroughly enjoyed Spike Lee's latest film, in which four Vietnam veterans reunite to travel back to 'Nam.  Purportedly their mission is to recover and bring home the body of their fallen squad leader, but in fact they're after a crate of CIA gold that they found and buried back during the war.  The cast is spectacular: Delroy Lindo, Clarke Peters, Norm Lewis, and Isaiah Whitlock, Jr. are fantastic as the four surviving "Bloods", and the late great Chadwick Boseman is tremendous, as he always was, as their dead leader "Stormin" Norman.  The Vietnam caper aspect of the story is compelling, but what's special about the film is the way Mr. Lee anchors this adventure story within the broader picture of the African American experience, both during the seventies and to this very day.  Also, they give Isaiah Whitlock, Jr. an opportunity to say "sheeeee-it", which made this fan of The Wire supremely happy.  That alone is reason to see this film!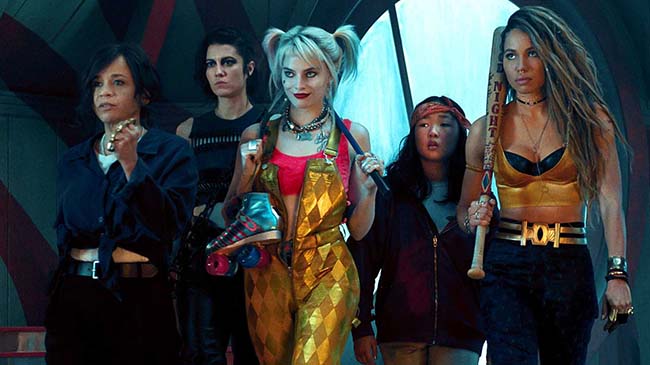 12.  Birds of Prey and the Fantabulous Emancipation of One Harley Quinn — This DC universe film was criminally ignored, in my opinion.  It's not perfect, but it's way better than almost any other DC film from the past several years.  I hated 2016's Suicide Squad, but Margot Robbie's Harley Quinn was one of the only aspects of that film that worked.  It's a great deal of fun seeing her able to take center stage, in a film starring a lot of great female characters, and that was written and directed by women (Cathy Yan and Christina Hodson, respectively).  The film demonstrates a joyfully anarchic tone throughout, and I loved how playfully the narrative was fractured, as we experience events through Harley's somewhat stream-of-consciousness narration.  The supporting cast is great: Jurnee Smollett-Bell as Dinah Lance, Rosie Perez as Detective Renee Montoya, Mary Elizabeth Winstead as the Huntress, Ella Jay Basco as Cassandra Cain, and Chris Messina and Ewan McGreggor as the two villains.  If you skipped this film because of how bad so many of the other recent DC films have been, I encourage you to give it a try.  (Click here for my full review.)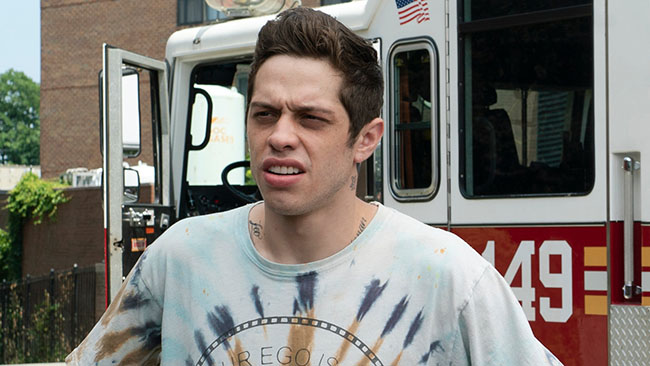 11.  The King of Staten Island — Pete Davidson stars in this semi-autobiographical film as a lost young man, Scott, whose fire-fighter father died when he was young.  (Mr. Davidson's father died on 9/11.)  The film, directed by Judd Apatow, has an amiably shaggy-dog structure.  It's longer than it needs to be (most of Mr. Apatow's recent films have been), but I love the casual approach to the storytelling.  Rather than jumping right into Big Dramatic Events, the film is more a collection of anecdotes through which we get to know Pete and his circle of family and friends.  Mr. Davidson is strong (able to sell both the comedy and the drama), and the ensemble cast surrounding him is terrific: Marissa Tomei is compelling, as always, as Scott's mother, and Bill Burr is great as the firefighter she starts dating.  The film also features Pamela Adlon, Steve Buscemi, Bel Powley, Maude Apatow, and a wonderful array of other comedic performers.  I know some people don't have the patience for Mr. Apatow's films these days, but I think he's developed into a modern day James L. Brooks.  I thoroughly enjoyed this film.  (Click here for my full review.)
C'mon back soon for numbers ten through five!
Please support MotionPicturesComics.com by clicking through one of our Amazon links the next time you need to shop!  As an Amazon Associate, I earn from qualifying purchases.  That means I'll receive a small percentage from any product you purchase from Amazon within 24 hours after clicking through.  Thank you!