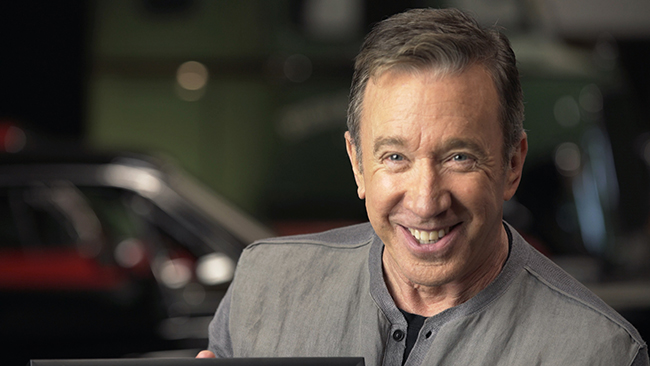 Josh's Favorite Movies of 2020 — Part Two!
On Monday I began my list of my favorite movies of 2020!  And now, let's enter my Top Ten: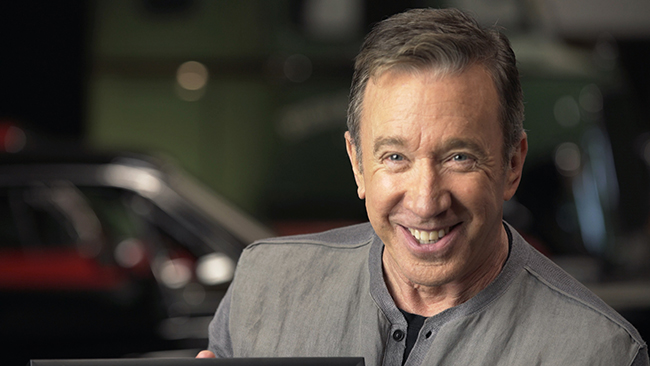 10. Never Surrender: A Galaxy Quest Documentary — Never Surrender: A Galaxy Quest Documentary is exactly what it sounds like — a feature-length look back at the making of 1999's Galaxy Quest!  It makes me so happy that Galaxy Quest is now getting this type of love.  I have loved Galaxy Quest ever since seeing it in the theater back in 1999, and this documentary (directed by Jack Bennett) was a delight from start to finish.  It's a joyous celebration of this terrific film, filled with interviews with the entire cast and a deep bench of the behind-the-scenes players who were involved in the creation of this great sci-fi comedy.  If you're a Galaxy Quest fan, this is a must-watch.  (Click here for my full review.)
9. The 40-Year-Old Version — Radha Blank wrote, directed, produced, and stars in this wonderfully off-beat and moving film about a woman named Radha who, despite early success as a playwright, is now, in her forties, feeling lost and unmoored.  Ms. Blank is spectacular in the film.  She's a tremendous comedic force, and she's also a very strong dramatic actor.  I love how silly the film is at times, and yet how at the same time, as the film unfolds, it develops into a very deep character study.  Ms. Radha was able to take many autobiographical aspects of her own life and spin them into this beautiful and unusual film.  While the title is a play on Judd Apatow's The 40-Year-Old Virgin, this film has nothing to do with Mr. Apatow's film.  It tells a completely different, very original, story.  I loved it.  (My full review will be coming soon.)  (Above photo by Eric Branco, Courtesy of Sundance Institute.)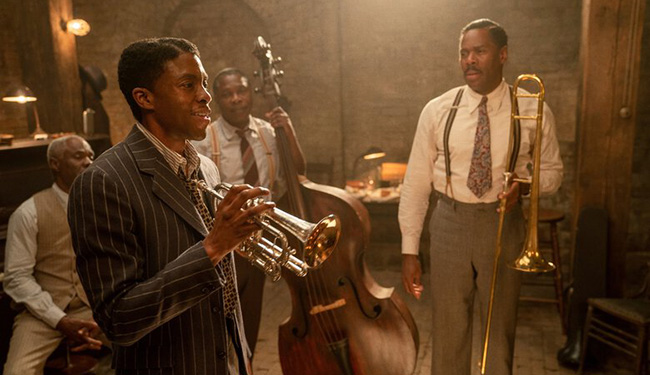 8. Ma Rainey's Black Bottom — Adapted from the play by August Wilson, this beautiful and heartbreaking film, from director George C. Wolfe, is set in 1927 and depicts a very contentious day in the life of African-American blues singer Ma Rainey and her band.  The film features the final performance of the late, great Chadwick Boseman, who is absolutely mesmerizing as Levee, the brash young trumpeter in Ma's band.  (Mr. Boseman was also in Da 5 Bloods, which made part 1 of my best of 2020 list.)  Viola Davis plays Ma Rainey, and it's a powerhouse of a performance.  The film is gorgeous, compelling, and emotionally wrenching.  (Click here for my full review.)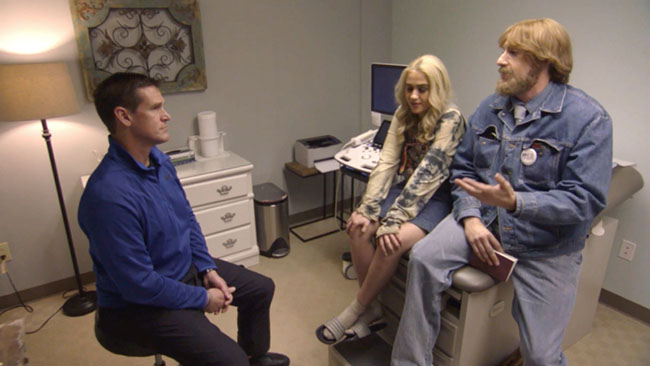 7. Borat Subsequent Moviefilm: Delivery of Prodigious Bribe to American Regime for Make Benefit Once Glorious Nation of Kazakhstan — Sacha Baron Cohen's brilliant sequel is hilarious and terrifying in equal measure, which is precisely what was intended.  It doesn't have the shocking impact of that first Borat film — how could it? — but the film's exposure of racism, Anti-Semitism, sexism and misogyny makes it even more pointed and of-the-moment than that first film was.  Mr. Cohen's pranks on famous public figures such as Mike Pence and Rudy Giuliani are showstoppers, though in some ways the film is even more powerful when it just lets those clowns speak in their own words.  (We hear Mike Pence, in February 2020, say: "As of today, we have fifteen cases of coronavirus that have been detected in the United States with only one new case detected in the last two weeks… While the risks to the American public remains low, as the president said yesterday, we're ready. We're ready for anything." Ha.)  But the real power of the film — and its terrifying reason for being — is the depiction of the prejudices of every-day Americans.  The most staggering scene in the film, for me, was the scene in which Mr. Cohen, in disguise, gets a woman at a bakery to write "Jews will not replace us" in icing on a cake.  This normal-looking woman doesn't seem to bat an eye at this evil request.  It's astounding.  (Click here for my full review.)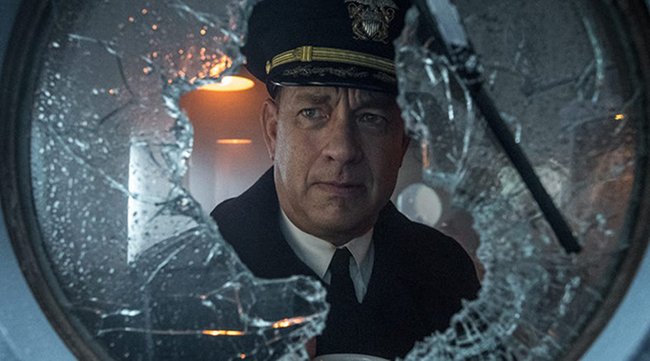 6. Greyhound — The first of two Tom Hanks films on my list, Greyhound, based on the 1955 novel The Good Shepherd by C. S. Forester, depicts several terrifying days in the middle of the Atlantic during World War II.  Mr. Hanks plays Commander Ernest Krause, who has been assigned to captain the Fletcher-class destroyer the USS Keeling (whose radio call sign is "Greyhound").  Their mission: escort a fleet of 37 Allied supply ships across the Atlantic to England.  However, for several days, the fleet is out of range of air support, and seemingly easy pickings for a pack of German submarines that is hunting them.  The film is a taut, intense thriller.  I loved how thoroughly the film (written by Mr. Hanks, and directed by Aaron Schneider) immerses the viewer in the jargon and atmosphere of this ship at war.  We're thrown right into the middle of the story, and the film doesn't stop to hold your hand and spell out exactly what everything means and how it works.  Nevertheless, the storytelling is crisp and clear.  I was on the edge of my seat throughout this film's short run-time.  (It's only 91 minutes long!)  Tom Hanks is spectacular, as always, and the filmmakers did a great job of realistically recreating the world of this film — the ships, the uniforms, the props, etc. — on a relatively low budget (around $50 million).  I was impressed and hooked from start to finish.  (My full review will be coming soon.)
C'mon back tomorrow for my five favorite movies of 2020!
Please support MotionPicturesComics.com by clicking through one of our Amazon links the next time you need to shop!  As an Amazon Associate, I earn from qualifying purchases.  That means I'll receive a small percentage from any product you purchase from Amazon within 24 hours after clicking through.  Thank you!