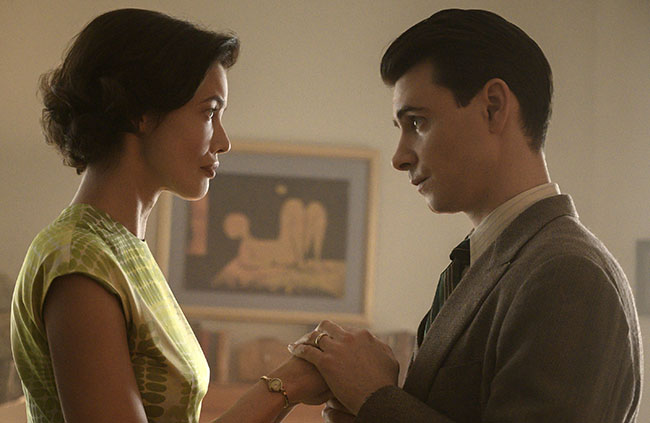 Josh's Favorite TV Series of 2019 — Part Four!
All right!  We've entered the TOP TEN of my list of my favorite TV series of 2019!  Click here for numbers twenty-five through twenty-one, click here for numbers twenty through sixteen, and click here for numbers fifteen through eleven.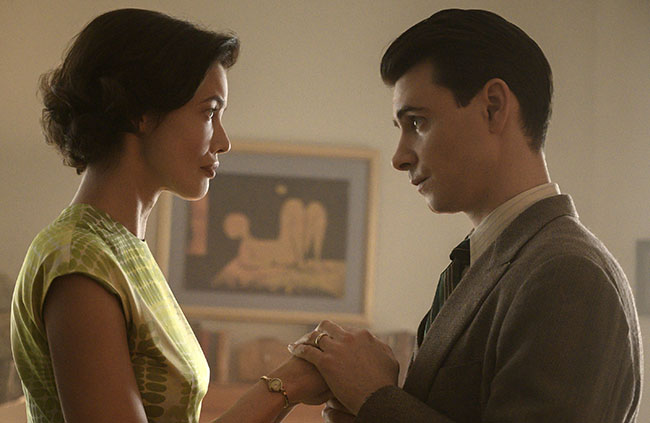 10. Legion — The best super-hero show that no one I know was watching.  Created by Noah Hawley (Fargo), Legion was a gloriously weird, outlandish, surprising series that eschewed all the tropes of a standard super-hero TV show.  Every time I thought I might know where the show was going, I'd be surprised to, instead, get a dance number!  Or a bizarre digression into, say, watching a Japanese-language explanation of the rules of time-travel!  This show was an incredible visual feast, filled with extraordinarily unusual and memorable sequences.  This third and final season took a deep dive into the X-Men mythology, exploring the events in which a young Charles Xavier fell in love with an Israeli woman, Gabrielle Haller, and confronted the powerful psychic villainy of Amahl Farouk, the Shadow King.  This was thrilling to see on-screen.  At the same time, the show moved even further away from the type of standard super-hero narrative that one might expect, choosing instead to get weirder and wilder.  There was never anything on TV quite like this show.  I miss it already.  (Click here for my full review of season three.)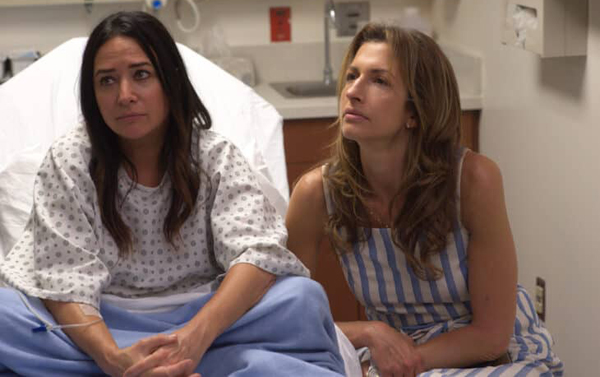 9. Better Things — Pamela Adlon's gloriously strange, personal, funny, moving show is one of the most unique and wonderful series currently being produced.  It is phenomenal expression of Ms. Adlon's enormous talent: she wrote almost every episode (eight of the season's twelve episodes), and she directed ALL of them.  This show focuses on an incredible array of strong and interesting women: single mother Sam Fox (played by Ms. Adlon), her mother Phil, and her three children Max, Frankie, and Duke… and also the many other interesting women in Sam's life!  Ms. Adlon's storytelling is hyper-focused on honesty, specifically when it comes to depicting the real-life joys and struggles and sorrows of life as a working single parent of kids.  She seems to revel in showing the audience real-life moments we've never seen on TV before.  (As a prime example: episode seven, "Toilet," chronicles Sam's preparations for her colonoscopy.)  Season three was the first season created without the involvement of Louis C.K., but the show didn't miss a beat and, if anything, was even better in that it became more personal than ever for Ms. Adlon, completely infused with her life and her experiences and her perspective.  If you've never seen this show, you should remedy that immediately.  (Click here for my full review of season three.)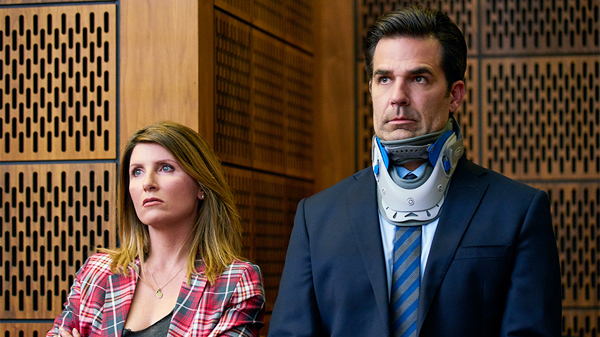 8. Catastrophe — Sharon Horgan and Rob Delaney's brilliant, brutally funny and blisteringly profane show is gone all too soon, after four short but perfect seasons.  Even four seasons in, I continued to be shocked (in the best possible way) by some of the things the characters on this show (especially Rob and Sharon) would say or do!!  This show was incredibly funny — I mean howlingly, fall-on-the-floor funny — while never failing to depict real, screwed-up characters and their problems and disappointments.  Sharon Horgan and Rob Delaney have written themselves the greatest roles imaginable, and their sparkling chemistry together was magic to behold.  I've grown to truly love the group of weirdos who surrounded them in their lives, and I'm going to miss them all.  I need to find the time to start the show over from the beginning and watch it all again!  (Click here for my full review of season four.)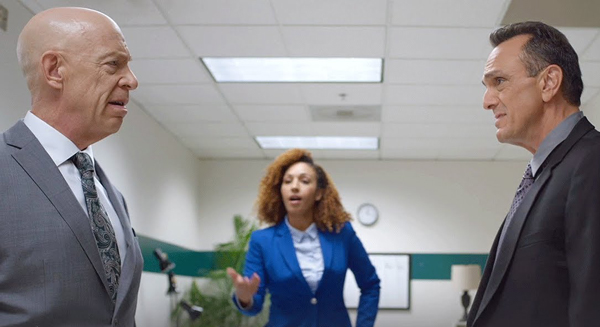 7. Brockmire — Speaking of blisteringly profane, we come to Brockmire!  Hank Azaria is extraordinary in the role he was born to play: disgraced former baseball announcer Jim Brockmire.  This show is as staggeringly funny as anything I have ever seen.  Here in season three, the show has reinvented itself (again), with Brockmire having gotten sober and gotten himself a job back in the Major League.  I wasn't sure if a sober Brockmire would still be funny but, wow, I needn't have worried.  As his new partner Gabby tells him, in a brilliant moment: "going from drunk asshole to sober asshole isn't the dramatic makeover you think it is!"  Brockmire is still Brockmire, and this show is still unbelievably hilarious and also profoundly moving.  I loved the new additions to the cast this season: Tawny Newsome as Brockmire's new partner Gabby Taylor; Richard Kind as Gus, their producer; and Martha Plimpton as Shirley, Brockmire's seen-a-lot-of-shit AA sponsor.  But my favorite addition to the Brockmire ensemble for season three was the incredible J. K. Simmons as Matt "The Bat" Hardesty, a jerk of a broadcast announcer who had been forced to leave the booth because of a cancer diagnosis.  Every moment Mr. Simons was on-screen with Hank Azaria's Brockmire was dynamite.  Mr. Simmons' final scene on the series, his deathbed conversation with Brockmire about God and baseball, was one of the most incredible things I saw on TV this past year.  (Click here for my full review of season three.)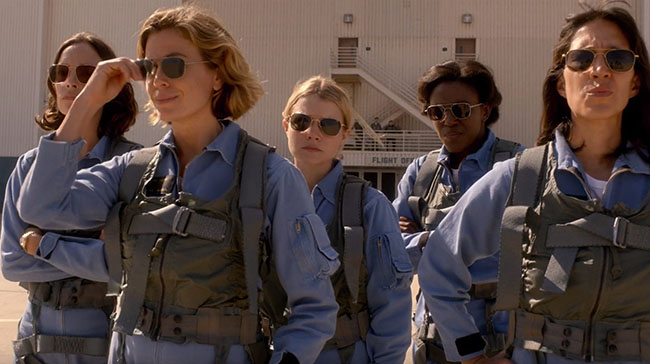 6. For All Mankind — I signed up for Apple TV, just so I could watch this new show from Ronald D. Moore, who was one of the best writers on Star Trek: The Next Generation and Star Trek: Deep Space Nine, and the creator and show-runner of the reimagined Battlestar Galactica.  For All Mankind tells an alternate history of what might have transpired had the Russians won the space race, and beat the U.S. to landing a man on the moon in 1969.  That sounds like it could be a dark version of history, but the show was remarkably positive and aspirational, taking the approach that the continued competition between the U.S. and the U.S.S.R. led to the U.S.'s not abandoning the Apollo program after Apollo 17 in 1972.  Remarkably positive events spiral out of that change: we see that NASA succeeded in creating a lunar habitat; that public pressure led to the inclusion of female astronauts far earlier than actually happened, and how that change then led to the passage of the E.R.A. in the seventies (while the E.R.A. was never, in reality, ratified).  These are just a few examples.  The show depicts this alternate history in a fascinatingly considered, documentary-like approach.  The series isn't a fake-doc, but it has the gravitas of a period piece chronicle of an important time in history; it just so happens that this history is fake!  It feels like an alt-history version of From the Earth to the Moon.  I thought it was fantastic, a wonderful piece of speculative fiction that was fascinating and thrilling.  (My full review of season one is coming soon.)
I hope you'll join me right back here tomorrow for my FIVE FAVORITE TV SHOWS OF 2019!!!
Please support MotionPicturesComics.com by clicking through one of our Amazon links the next time you need to shop!  We'll receive a small percentage from any product you purchase from Amazon within 24 hours after clicking through.  Thank you!