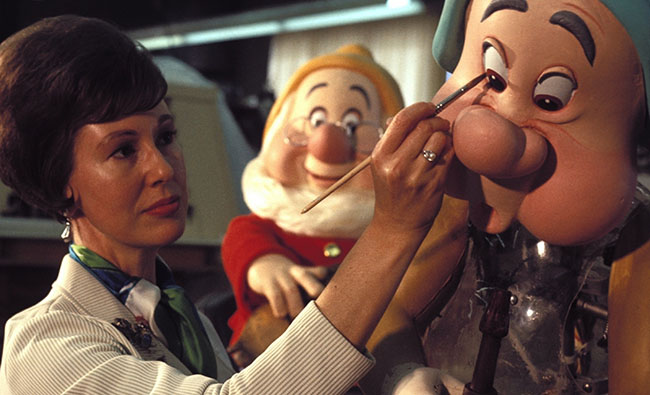 Josh's Favorite TV Series of 2019 — Part Two!
Welcome back! Yesterday I began my list of My Favorite TV Shows of 2019!  Let's continue: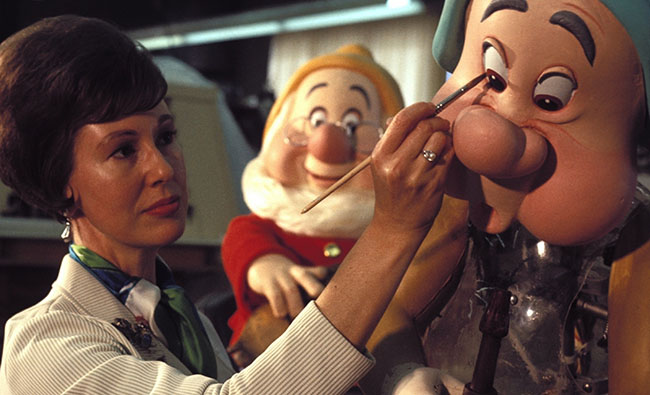 20. The Imagineering Story — I loved every minute of this six-part Disney+ documentary series, exploring the history of Disney's theme-parks and their rides.  The series was directed by Leslie Iwerks, who is the daughter of Disney Imagineer Don Iwerks and the granddaughter of Ub Iwerks, who co-created Mickey Mouse.  So she knows a bit about Disney!  Yes, of course this is a pro-Disney piece of propaganda.  But it is magnificent, well-earned propaganda!  The series digs deeply into the ins and outs of the different Disney parks and all of the best attractions, from the Pirates of the Caribbean to Star Tours to the Enchanted Tiki Room to Space Mountain to the Tower of Terror to Soarin' to so many more.  We get to meet many of the talented men and women who helped create these attractions, and we learn many of the secrets of the parks and their history.  This was pure joy for me.  I could have happily watched six hours more.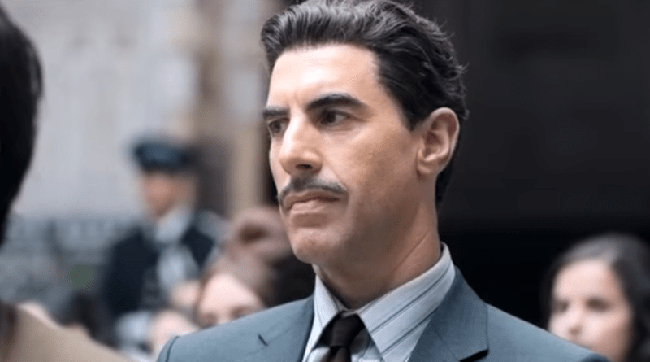 19. The Spy — I watched all six episodes of this magnificent Netflix mini-series with my stomach tightly clenched.  This true story of an Israeli spy in Syria in the 1950's, directed and co-written by Gideon Raff (with co-writer Max Perry), was intense and gripping.  Sacha Baron Cohen is fantastic, playing things completely straight as Eli Cohen, an Israeli who was born in Egypt who volunteers to serve his country in an extremely dangerous manner: creating a completely false life for himself in Syria.  The Americans' Noah Emmerich is great as Eli's Mossad handler Dan Peleg.  The series beautifully captures the look and feel of Israel and Syria in the fifties.  It's a fantastic achievement and a great exercise in tension and suspense.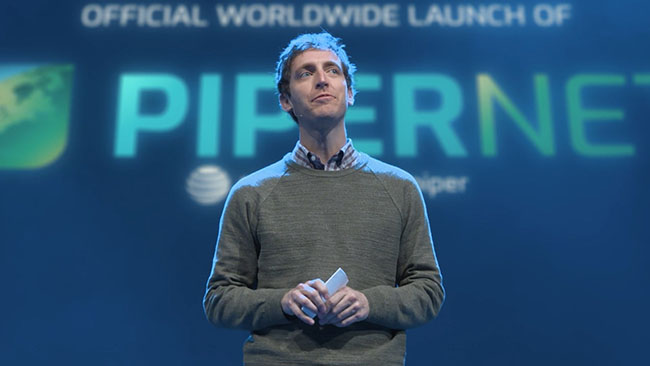 18. Silicon Valley — I was sad to see this wonderful comedy draw to a close this year!  It went out at the height of its powers, with a final seven-episode season that could stand with the very best of the show.  In this final year, the Pied Piper team finally found success, but that didn't mean that things were any easier for them.  What an ensemble: Thomas Middleditch, Martin Starr, Kumail Nanjiani, Zach Woods, Amanda Crew, Matt Ross, and more.  Any one of those talents could have head-lined their own show!  I will miss every hapless member of the Pied Piper team.  (Click here for my full review of season six.)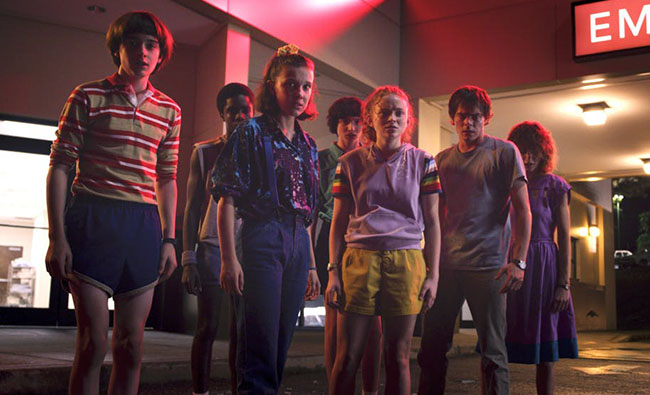 17. Stranger Things — Season three of this show was every bit as much fun as the first two.  This loving homage to eighties horror and adventure, and to the books of Stephen King and the films of Steven Spielberg and Amblin Entertainment and John Carpenter, continued to expand the world and characters here in season three.  It's been fun watching the kids grow up, and the adults (especially David Harbour and Winona Ryder) continue to be super.  The series is at its best when it allows us to dive deeper into these great characters played by this great group of actors.  (It's no surprise that the best moment in season three wasn't monster-related; rather it was Robin's coming out to Steve.)  The final big battle at the Starcourt Mall was fantastic.  Only eight episodes every year and a half doesn't feel like nearly enough!  (Click here for my full review of season three.)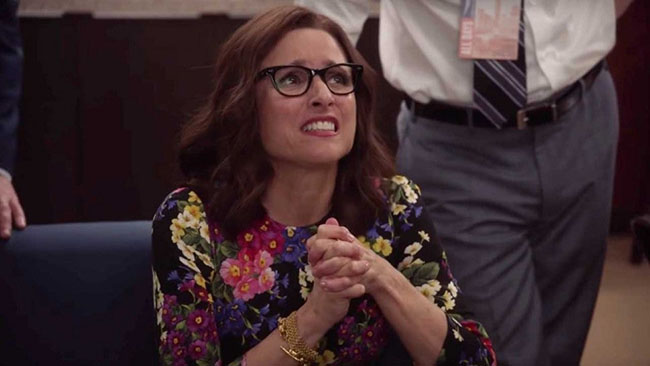 16. Veep — I caught up with this great show this year, and watched the final episodes right before 2019 ended.  I'm so glad to have finally caught up, and also so sad that it's over!  David Mandel guided this series to a throughly satisfying conclusion.  The last season was every bit as brutally, gut-bustingly funny and also as delightfully, shockingly mean-spirited as the show had ever been.  I loved the flash-forward series finale.  The show ended exactly as it should.  (Selina's final kiss-of-death moment with Gary was amazing!!)  Julia Louis-Dreyfus continues to prove her status as a national treasure, and I am going to so dearly miss Gary, Amy, Dan, Mike, Jonah, Kent, Ben, Richard, Catherine, and Marjorie.
Lots more great TV to go!!  Please come back tomorrow for numbers fifteen through eleven!
Please support MotionPicturesComics.com by clicking through one of our Amazon links the next time you need to shop!  We'll receive a small percentage from any product you purchase from Amazon within 24 hours after clicking through.  Thank you!