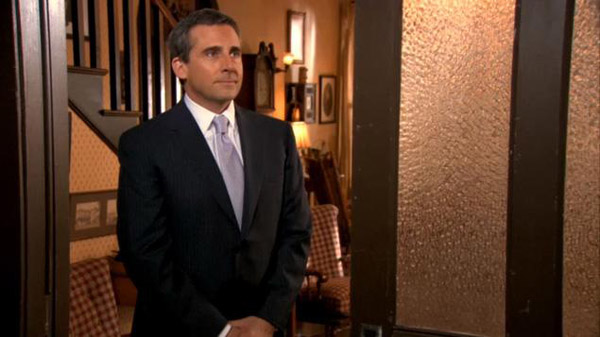 The Top 10 Episodes of TV of 2013 — Part One!
I hope everyone enjoyed my list of the Top 15 Movies of 2013!  Click here for part one, here for part two, and here for part three.
And now, on to my list of the Top 10 Episodes of TV of 2013!
As always, a caveat that, while I watched a decent amount of TV in 2013, there are a few shows that I am either way behind on or haven't gotten to see any of yet.  I'm only in season 2 of Breaking Bad and season 1 of Boardwalk Empire, and while I hope to dive into them soon, so far I haven't seen a single episode of either Community or Justified or House of Cards.  So if you're wondering why those shows are not represented on this list, well, now you know!  OK, here we go:
Honorable Mention: Louis C.K. "Oh My God" — The great Louis C.K.'s hour-long HBO special was, as expected, a hilarious, genius-level comedy performance.  For the last few years, C.K. has been in an amazing groove, and I think he is the most consistently funny — and clever — comedian working today.  This special had several stand-out moments, most particularly the outrageous, good-taste-testing "oh course… but maybe" routine at the very end.  If you haven't seen this, go visit Louis C.K.'s web-site and, for five measly dollars, download the extended version of the special.  You can thank me later.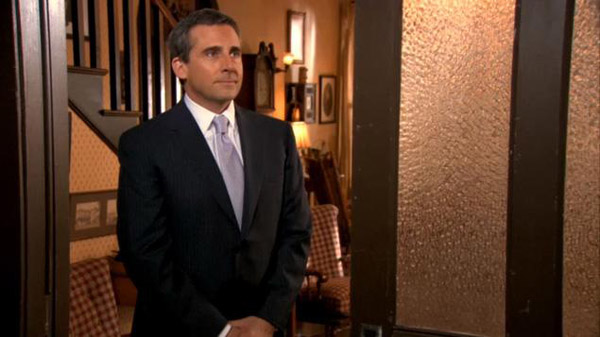 10. The Office: "Finale" Pt. 1 & 2 (season 9, episodes 24 & 25, aired on 5/16/13) — In its last few seasons, The Office had become a sad, unfunny shadow of its former self.  (I think seasons 2-4 of the American version of The Office rank among the best seasons of a comedic TV show ever.)  But I was lured back for the final season, and I quite enjoyed the sweet series finale, which provided a very satisfying wrap-up for all of these characters I had come to love over the almost-decade the show had been on the air.  (Even Mose made an appearance!!)  I was delighted (and very pleasantly surprised!) by the return of Steve Carell, and his final "that's what she said" moment was absolute perfection.  (Click here for my original review of the series finale of The Office.)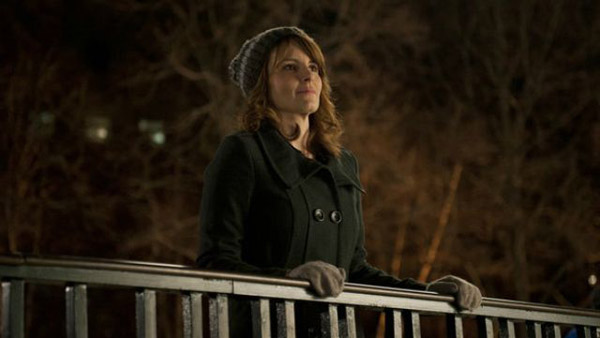 9.  30 Rock: "Hogcock!" and "Last Lunch" (season 7, episodes 12 & 13, aired on 1/31/13) — The Office wasn't the only long-running NBC comedy to take it's final bow in 2013, and this hour-long finale to 30 Rock was also a strong ending to a great series.  We got some great call-backs to earlier episodes ("The Rural Juror," the strip club Liz and Tracy visited in the series premiere), nice juicy story-lines for all of the main characters (I particularly loved Jack's Six Sigma pie-chart goals to true happiness), and a lot of the usual 30 Rock insanity (like Liz's sudden ability to see the annoying NBC graphics on the screen, advertising other shows — in this case, "Grizz and Herz," which is definitely a 30 Rock spin-off I would watch!).  But what elevates this series finale to greatness is the montage in the closing minutes, as we jump ahead in time to see the eventual destinies of the show's characters, ending in the far future in which we see an apparently immortal, ageless Kenneth, now the head of NBC, reject a pitch from a descendant of Liz Lemon.  Fantastic.  (Click here for my original review of the series finale of 30 Rock.)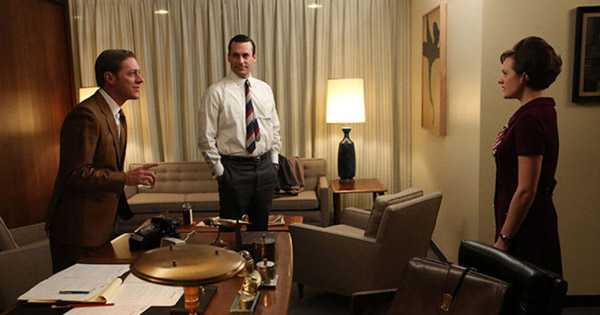 8. Mad Men: "For Immediate Release" (season 6, episode 5, aired on 5/5/13) — Mad Men's penultimate season was incredibly strong — this show has been building and building over the past several years, towards what I hope and expect will be a knock-out final season.  A lot of great stuff went down in this episode.  The partners plan for an IPO for Sterling Cooper Draper Pryce, though Don throws a monkey-wrench into their plans when, after an awkward dinner, he fires the firm's biggest client, Jaguar.  This particularly infuriates Joan, because of all she had to go through in order to acquire Jaguar for the firm.  Meanwhile Peggy fantasizes about her boss Ted, Roger Sterling gets back in the game, Pete falls down some stairs and then proceeds to explode his relationship with his father-in-law.  All of that is great, dramatic stuff, classic Mad Men.  But what landed this episode on this list was the stunning ending, in which Don and rival Ted Chaough decide to merge their two firms.  This was a shocking mid-season development, something I never saw coming.  Don and Ted's decision threw the whole world of the show upside down, providing rich story material for a terrific second-half of the season.  (Click here for my review of Mad Men season six.)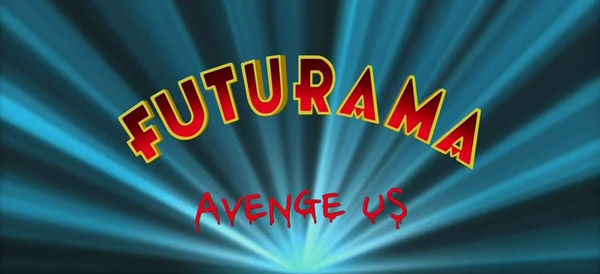 7.  Futurama: "Meanwhile" (season 7, episode 26, aired on 9/4/13) — The third series finale so far on this list, "Meanwhile" represents the third (and perhaps final) time that Futurama has ended.  (The show ran for 4 seasons on Fox before getting cancelled, then years later was resurrected for four direct-to DVD animated films, the last of which, Into The Wild Green Yonder, served as a finale for the series.  Click here for my review.  Then the show was resurrected again for two 26-episode seasons on Comedy Central, spread out over four years, with 13 episodes airing each year.)  If "Meanwhile" is the final episode of Futurama that we'll ever get, it's a fitting and satisfying coda for the series.  (Though I lament, yet again, the cancellation of this brilliant series while it still seemed to have so much gas left in its tank.  Over the past four years on Comedy Central, Futurama has been head and shoulders above the Simpsons in every measurable level of quality that I can see — humor, cleverness, and even emotional depth.)  Like the best episodes of the series, "Meanwhile" combines a wonderfully nerdy sci-fi story with a sweet emotional center.  Fry is at last ready to propose to Leela, but a series of unfortunate events ends up with him plummeting to his demise off of a tall tower, before Leela can arrive.  Fortunately, Fry has in his pocket the Professor's latest invention: a machine that sends a person back in time by ten seconds.  Fry presses the button before he hits the pavement, but unfortunately ten seconds isn't quite long enough to get him back up safely onto the roof — it just brings him back to a higher height mid-air.  Not wanting to die, Fry keeps pressing the button over and over again, trapping himself in an endless loop.  Then things get weird.  "Meanwhile" is very funny, and also a very tender story that provides a lovely culmination to Fry & Leela's romance as well as to the entire series.  The opening title is brilliant (see image above), and the very last line is perfection.  I already hugely miss this show.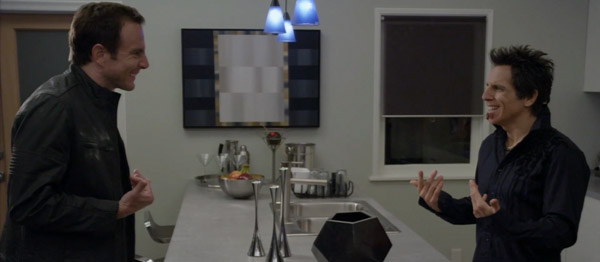 6.  Arrested Development: "A New Attitude" (season 4, episode 11, released on Netflix on 5/26/13) — The fourth season of Arrested Development was inconsistent and certainly a far, far cry from the unimpeachable brilliance of the series during it's original aborted run on Fox.  But I think the Netflix season has been overly criticized, and in my mind this Gob-centric installment was a stand-out.  Where shall I begin?  With the Mariachi band playing The Sound of Silence?  With GOB and George Michael's fake gay break-up?  GOB and Tony Wonder's slideshow of good times?  GOB's plan to fill all the homes in Sudden Valley?  ("As Seen on To Entrap A Local Predator"!)  Tobias' offer to give GOB "a list of men who could fill every opening you have"?  All of the fake rubber masks?  GOB's poking fun at the twisted chronology of the entire season four?  (GOB to Michael, discussing Tony Wonder: "He got the last laugh.  Which turned out to be the first laugh.  I don't know why you can't follow me on this.")  But really, it's the scene in which GOB and Tony Wonder each try to seduce the other that landed this episode on this list.  It's a hysterical, brilliant scene, a highlight of this Arrested Development resurrection for me.  It's also sweet, and a little sad, as the Narrator explains that GOB and Tony do actually have feelings for one another.  "The feeling was friendship.  But neither of them had ever experienced that before."  (Click here for my review of Arrested Development season four.)
I'll be back tomorrow with the rest of my list, numbers five through one!