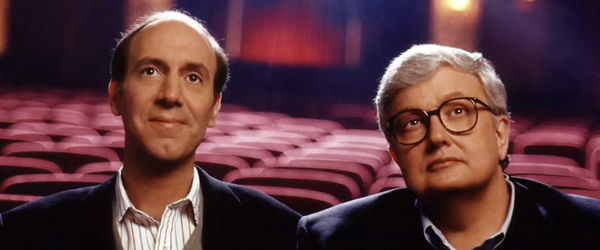 The Top 20 Movies of 2014 — Part Two!
We're exploring my favorite films of 2014!  Click here for part one of my list of The Top 20 Movies of 2014!  And now, onward…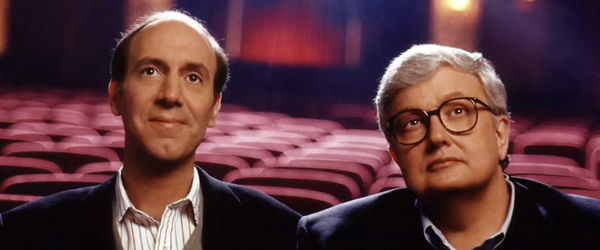 15.  Life Itself — Steve James' documentary about film critic Roger Ebert is a magnificent love-letter to Mr. Ebert himself, and to his passion: the movies.  The film is a fascinating exploration of Mr. Ebert's life and career as a movie critic.  We dig into many of Mr. Ebert's notable film reviews and opinions, and of course there is a lot of great behind-the-scenes details of his relationship with fellow At The Movies critic Gene Siskel.  It's fascinating to explore Mr. Ebert's approach to film criticism and to see how that appealed to and/or put off others.  But what makes this documentary extraordinary is that, at the same time as the film tells the story of Mr. Ebert's life and career, it also follows him and his wife Chaz during the last year or two of Mr. Ebert's life.  Mr. James and his cameras had impressive access, and we see the extraordinary challenges that Mr. Ebert faced in his last years, as cancer and surgery after surgery left him without the ability to speak, and missing most of the bottom part of his face and jaw.  I'd seen a few photos of Mr. Ebert from those years, but I never understood the depth of what this man went through.  This film presents a wonderfully compelling human story, one that is tragic but also joyful, and it's all wrapped up in Mr. Ebert's profound and infectious love for the movies.  (Click here for my original review.)


14.  Fading Gigolo — John Turturro has created the best Woody Allen film in well over a decade!  This film, written and directed by Mr. Turturro, who also stars alongside Woody Allen, totally took me by surprise.  It's rare to see Woody Allen appear in a film he didn't write and direct, and it's wonderful to see Woody give such a fantastic performance, full of life and joy and comedic zest.  Murray (Woody Allen) and Fioravante (John Turturro) are friends.  Murray's used book store has closed, and he finds himself at something of loose ends.  When his dermatologist (Sharon Stone) mentions that she and her girlfriend (Sofia Vergara) might be looking for a man with whom they can have a ménage à trois, Murray offers to set them up with his friend Fioravante, for a modest finder's fee, of course.  Fioravante requires some convincing, but eventually agrees to go along.  Thus begins an Murray's unlikely career as a gigolo, and Fioravante's as a male prostitute!  Everyone seems happy, but things get more serious when Murray encounters a beautiful Orthodox widow, Avigal, whose Hassidic husband has just died.  Murray attempts to connect Avigal with Fioravante, but two unexpected things happen: 1) Avigal and Fioravante begin to fall in love, and 2) a Hassidic man named Dovi (Liev Schreiber), who is also in love with Avigal and who works for the Shomrim, a Brooklyn-based Orthodox Jewish neighborhood-watch group, begins investigating Murray and Fioravante.  This film has an outlandish story, but Mr. Turturro tells his tale with an endearingly light touch, and with a lot of humor.  For a film about a male prostitute and his gigolo, this is a surprisingly sweet, gentle film.  The all-star cast do great work.  I can't believe how much fun Sharon Stone is in the film, and as I mentioned above, Woody Allen hasn't been this good in years.  I will be writing more about this film soon.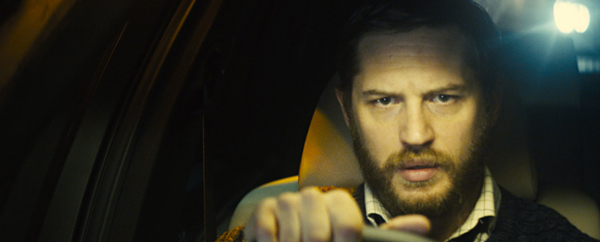 13. Locke — Tom Hardy plays Ivan Locke, a British concrete worker who, in the opening moments of this film, gets into his car after a long day's work.  The entire rest of the film takes place in that car, as Locke makes an hour-and-a-half-long drive that will change the course of his life forever.  Mr. Hardy is on screen, alone, for the entire film.  Locke spends much of the film on the phone in his car, speaking to various individuals as he tries with increasing desperation to keep his life from falling completely apart before he arrives at his destination.  So we hear other performer's voices, but our eyes are on Mr. Hardy alone for the entire run-time of the film.  This is as incredible an acting tour de force as I have seen in a long time.  Mr. Hardy is astounding, absolutely riveting.  The film looks gorgeous, as writer/director Steven Knight & cinematographer Harris Zambarloukos find one inventive way after another to keep a film following one man in a car visually interesting for the entire run-time.  This is a great cinematic experiment, and it succeeds wildly.  (Click here for my original review.)

12. Jodorowsky's Dune — In 1975, Chilean-French director Alejandro Jodorowsky acquired the rights to make a film adaptation of Frank Herbert's weird, amazing sci-fi novel Dune.  Mr. Jodorowsky worked for two years to develop the film, partnering with amazing talents ranging from H.R. Giger (who would go on to design the iconic alien for Ridley Scott's Alien), Jean Giraud (the French illustrator Moebius), Orson Welles, Salvador Dali, David Carradine, and Mick Jagger.  Sadly, before filming on the project could begin, the financing fell through, and Mr. Jodorowsky was not able to bring his dream project to fruition.  A few years later, Dino De Laurentiis acquired the rights and, in 1984, released his bizarre and ultimately unsuccessful Dune adaptation helmed by a young David Lynch.  In this extraordinary documentary by Frank Pavich, we are given the opportunity to explore the Dune film that Jodorowsky had envisioned.  Mr. Pavich has assembled a comprehensive array of interviews with the people involved, including an extraordinarily in-depth interview with Mr. Jodorowsky himself, who takes the viewer through the film that he had imagined.  We get to see gorgeous imagery from the design work created by Mr. Jodorowsky's team and, most impressively, we get to see a number of sequences in which the elaborate storyboards created back in 1975-76 are brought to life through animation.  In this way, we can almost experience what those sequences from Mr. Jodorowsky's Dune film would have been like.  This is a phenomenally well-produced and thorough documentary, and it's a fascinating and compelling exploration of one of the great cinematic what-if stories of all time.  (Click here for my original review.)

11. The Interview — It's difficult to separate this film from all the craziness that now surrounds it, due to the efforts of (apparently North Korean) terrorists/criminals to prevent us from being ever able to see it.  Though the film's theatrical release was disappointingly cancelled, I was glad to have been able to see it on-line.  This film likely would have made my best-of list even without all the turmoil, but now I think it's truly important for Americans to exercise their freedoms — freedoms that others would try to curtail — to see this film.  Which is funny, because The Interview really isn't an "important" film at all.  It's just a crazy, goofy comedy, one whose central hook is the idea of taking the Seth Rogen-James Franco buddy comedy relationship (which we've been familiar with for several films now, from The Pineapple Express to This is The End) and setting it in the middle of an international situation.  That's a brazen and ballsy idea, and I love the swing-for-the fences, what-the-heck spirit of the film.  It's ridiculous and profane and very, very funny.  I've been enjoying Seth Rogen and James Franco's work ever since they were kids back on Freaks and Geeks, and I would happily watch them continue to banter and take the piss out of one another for many, many more films.  Randall Park does career-making work as Kim Jong-un, and Lizzy Caplan (Party Down, Masters of Sex) is a lot of fun in a supporting role as the boys' C.I.A. handler.  Don't mistake The Interview for political satire, but definitely prepare to enjoy a funny, ribald comedy.  (Click here for my original review.)
We're half-way through my list!  C'mon back tomorrow for numbers ten through six!