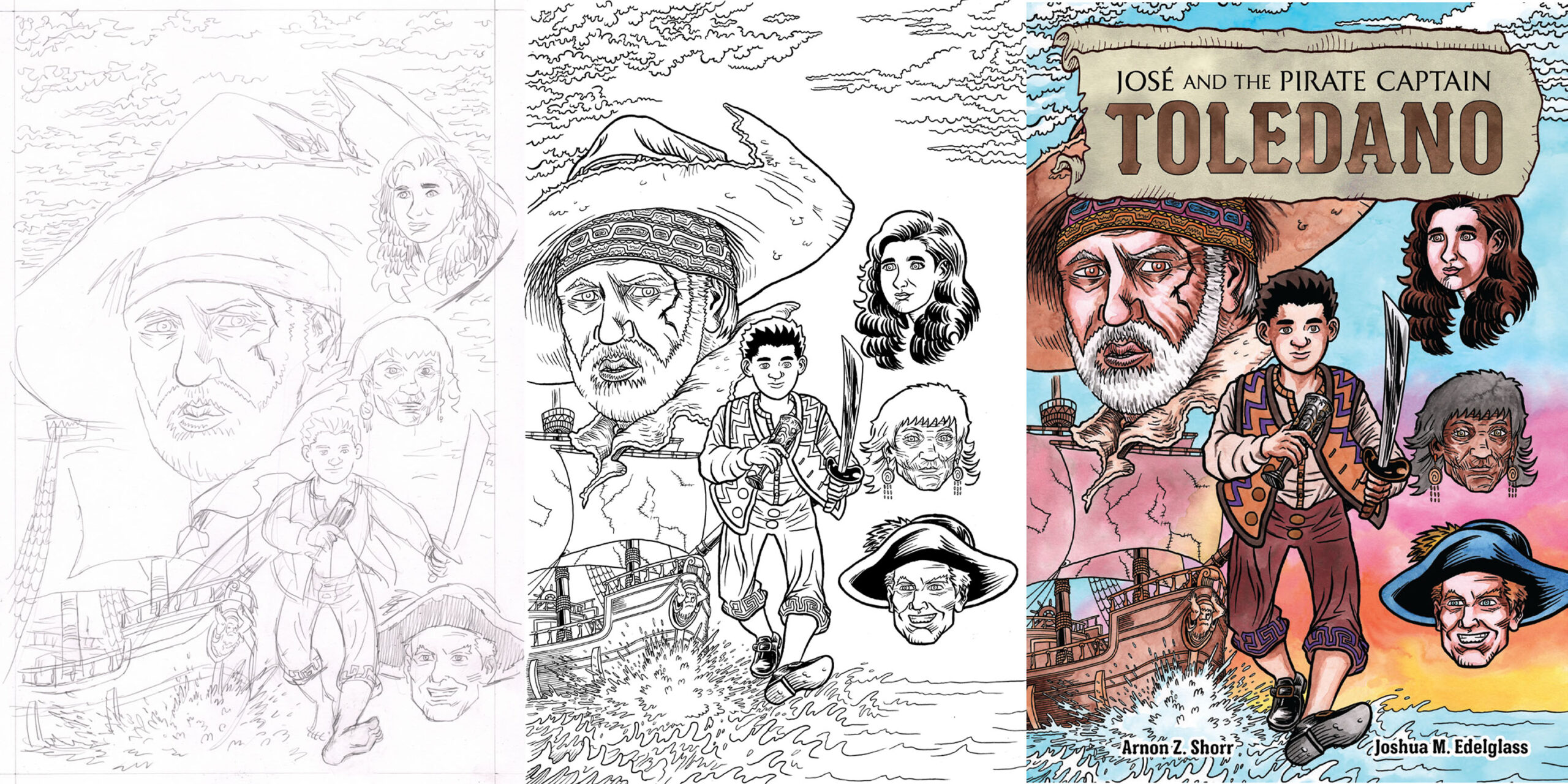 Anatomy of a Cover: José and the Pirate Captain Toledano!
We're one month out from the publication date of my graphic novel José and the Pirate Captain Toledano!  (Click here to pre-order it on Amazon!)
Today, I thought it'd be fun to take a deep dive into the process of creating the book's cover.
The process began with a series of sketches — doodles, really! — that I did about a year before I actually drew the cover.  This was early in the process of my illustrating the pages; Arnon and I thought we should look ahead and start thinking about ideas for the cover.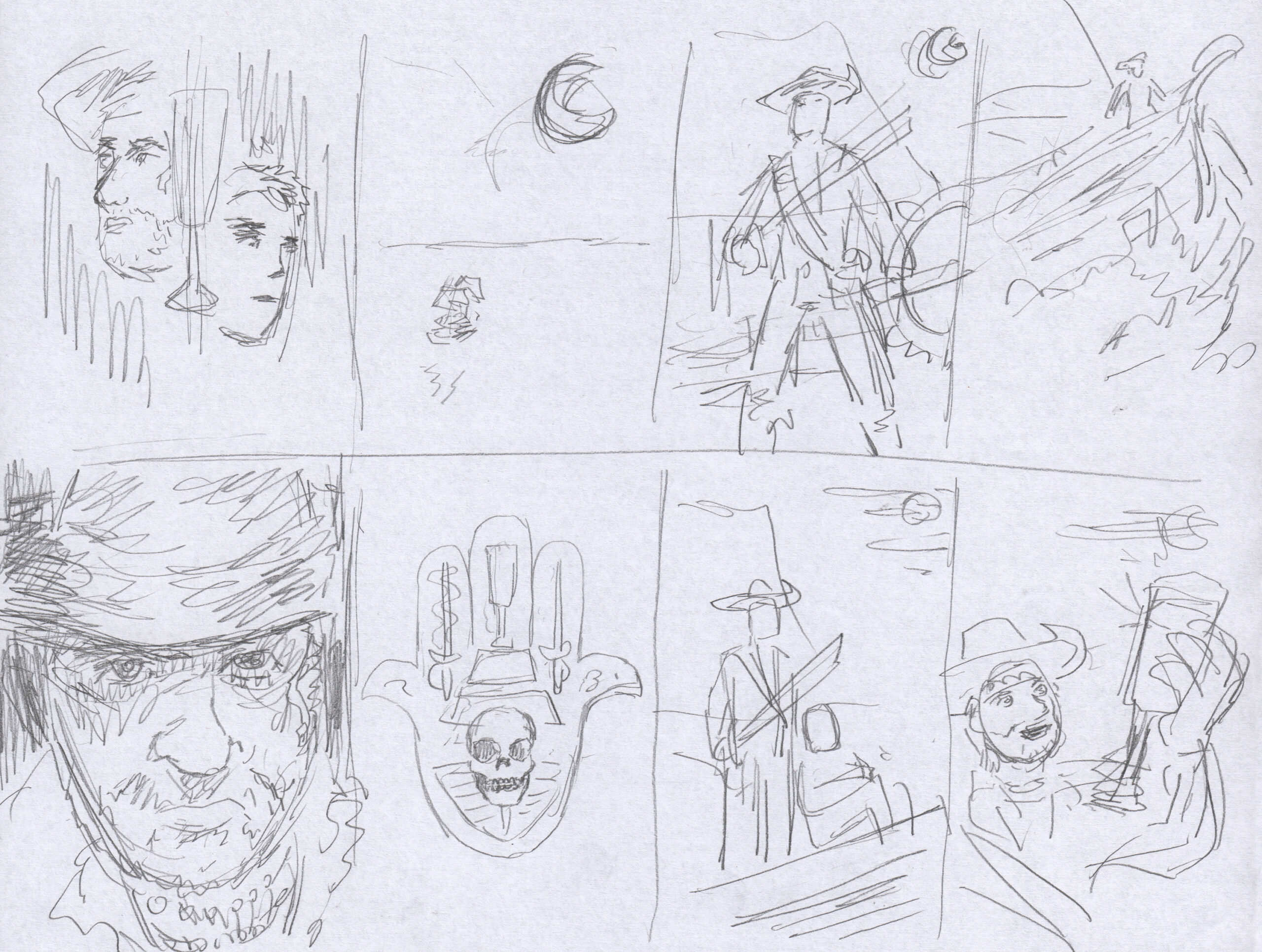 We put this aside for a while while I finished drawing the book.  Then, as I was finishing up painting the pages, it was time to return to the cover.  I did a series of sketches to explore different cover concepts.  Here are a few of them:
Over a period of a few weeks, I continued doing additional sketches and experimenting with different ideas: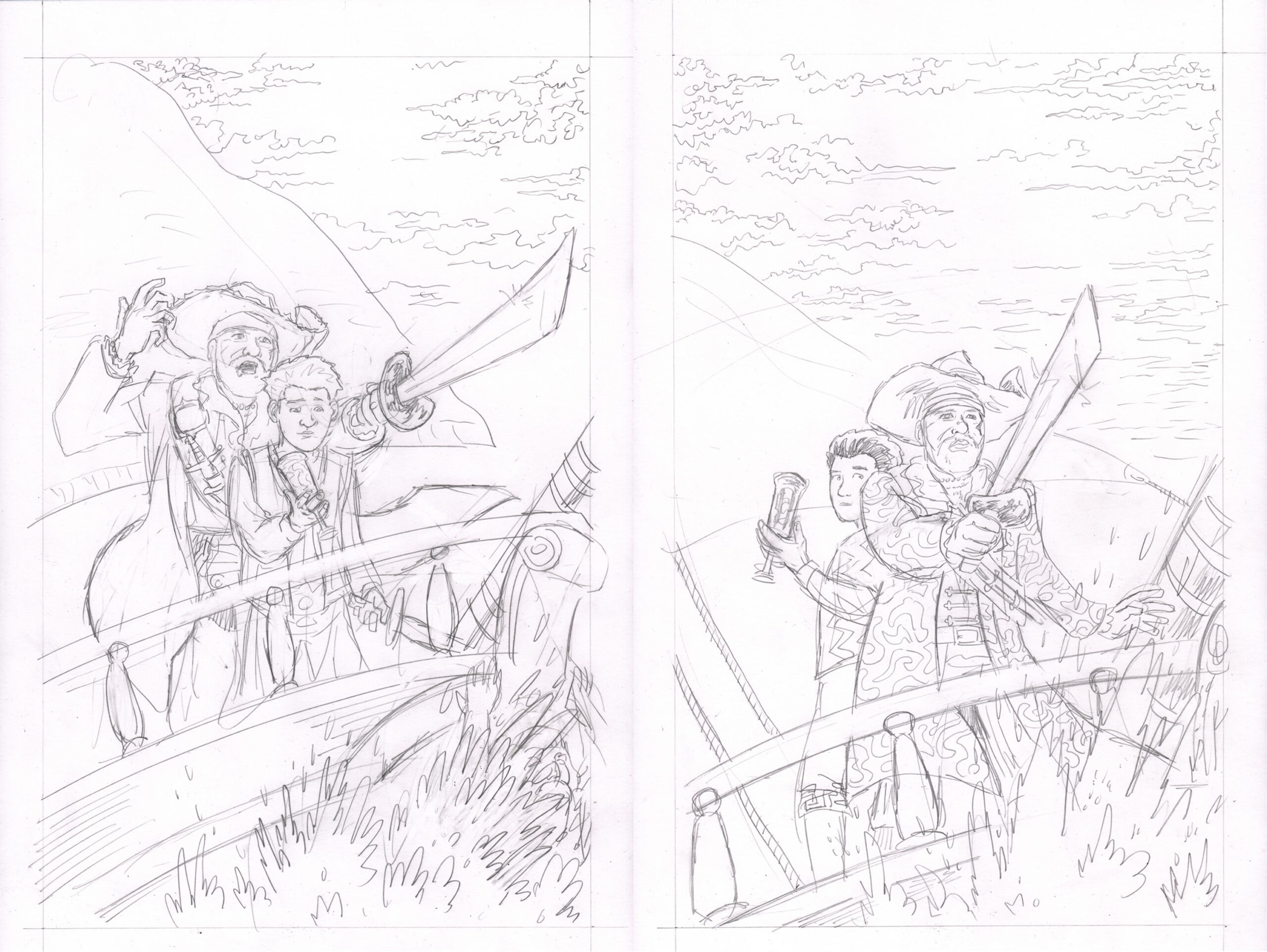 Then I hit on this montage idea, which Arnon and I liked a lot, as did our partners at our publisher, Kar-Ben.  They felt this was the strongest cover concept so far, so I did some experimenting with the layout until we agreed on a version we all liked: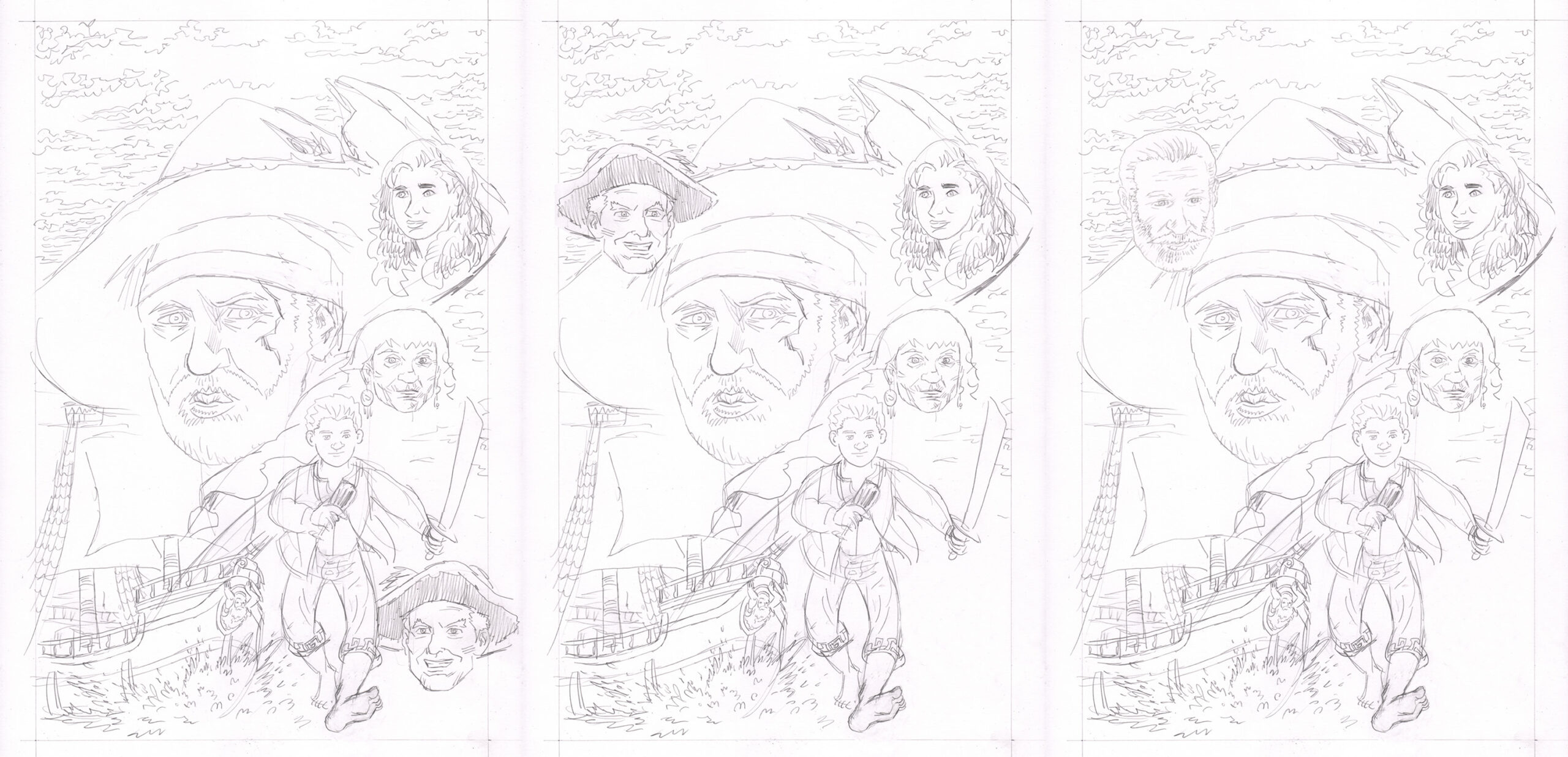 Kar-Ben asked for a few additional adjustments (such as increasing the size of José within the image), and then I inked the piece: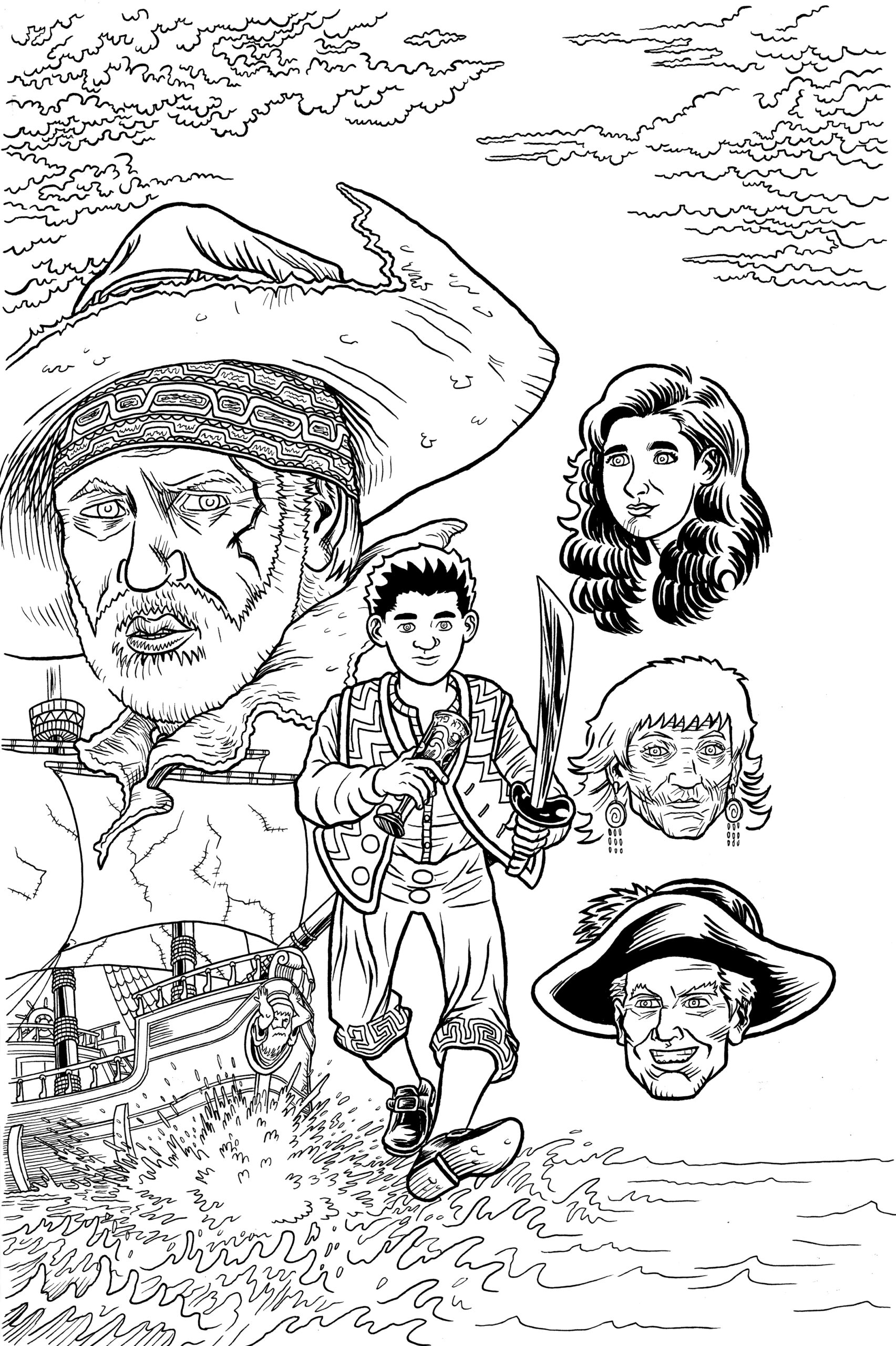 With Kar-Ben's approval, I painted the cover, adding watercolor washes over my inks: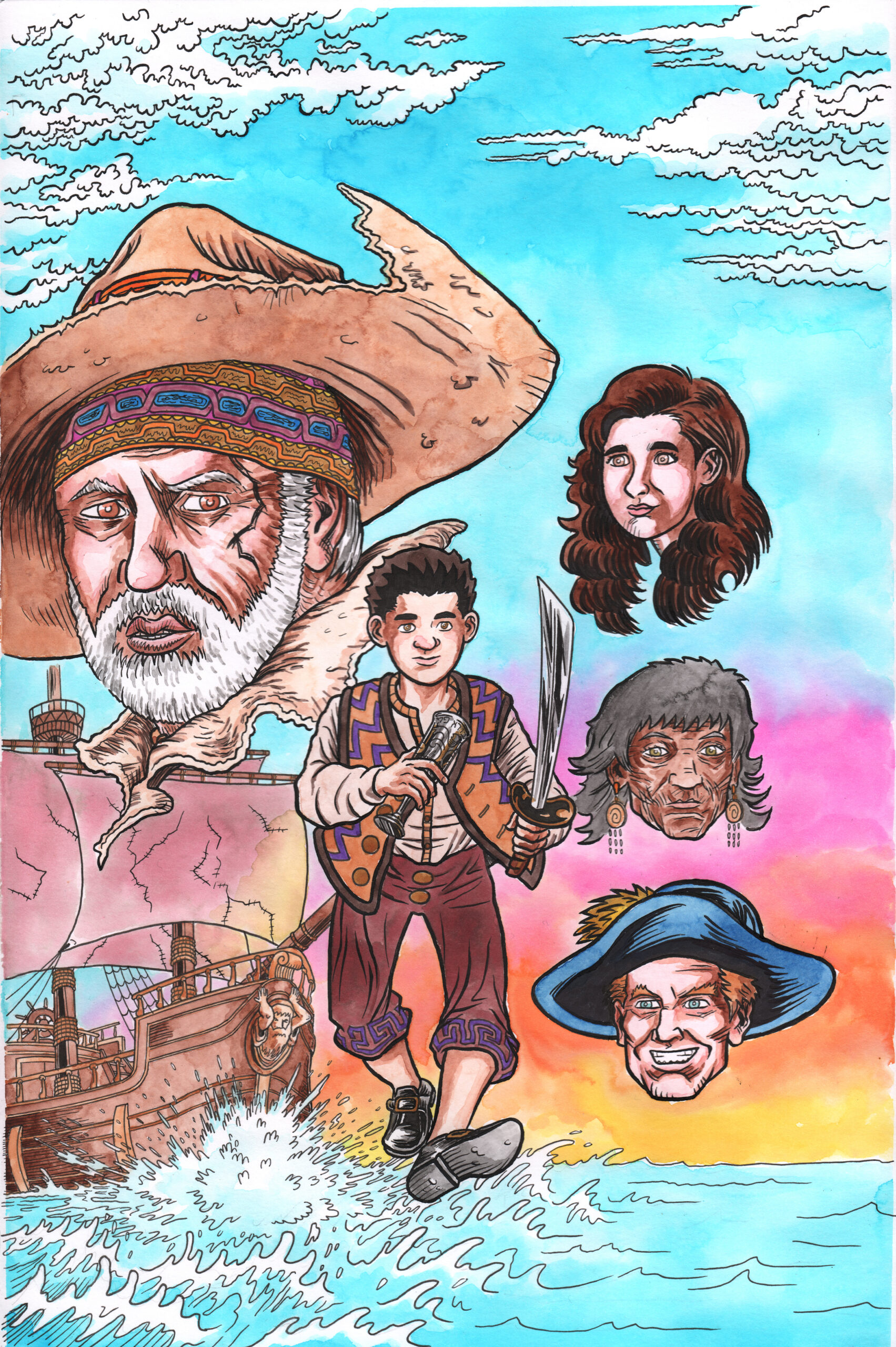 I then tweaked and corrected the painting using Photoshop.  And here is the finished layout, along with the awesome title treatment created by the talented team at Kar-Ben: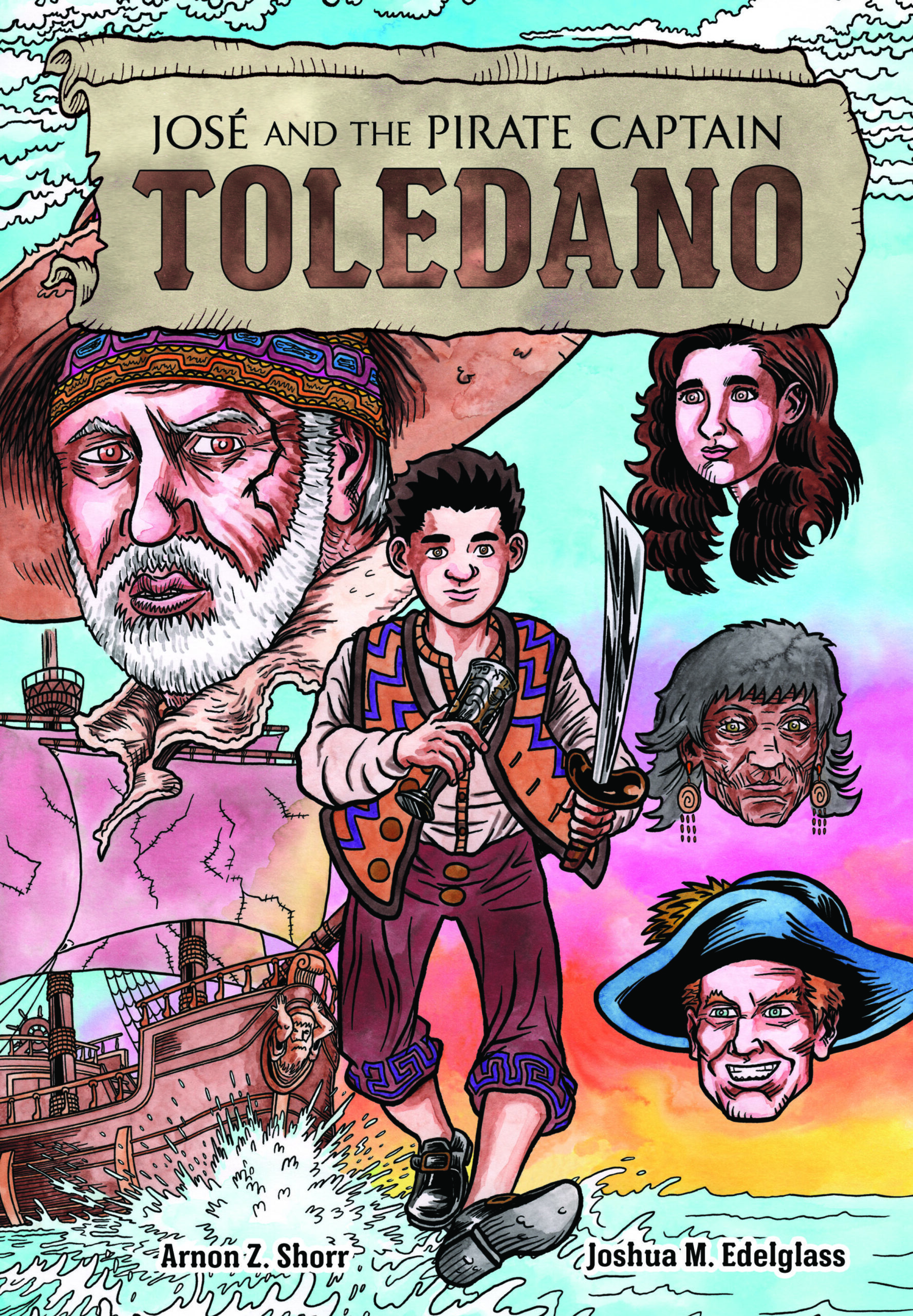 Thanks for reading!  You can click here to pre-order José and the Pirate Captain Toledano right now!  Thanks everyone for your support — I can't wait for everyone to be able to hold the book in their hands when it comes out next month!
Please support MotionPicturesComics.com by clicking through one of our Amazon links the next time you need to shop!  As an Amazon Associate, I earn from qualifying purchases.  That means I'll receive a small percentage from any product you purchase from Amazon within 24 hours after clicking through.  Thank you!