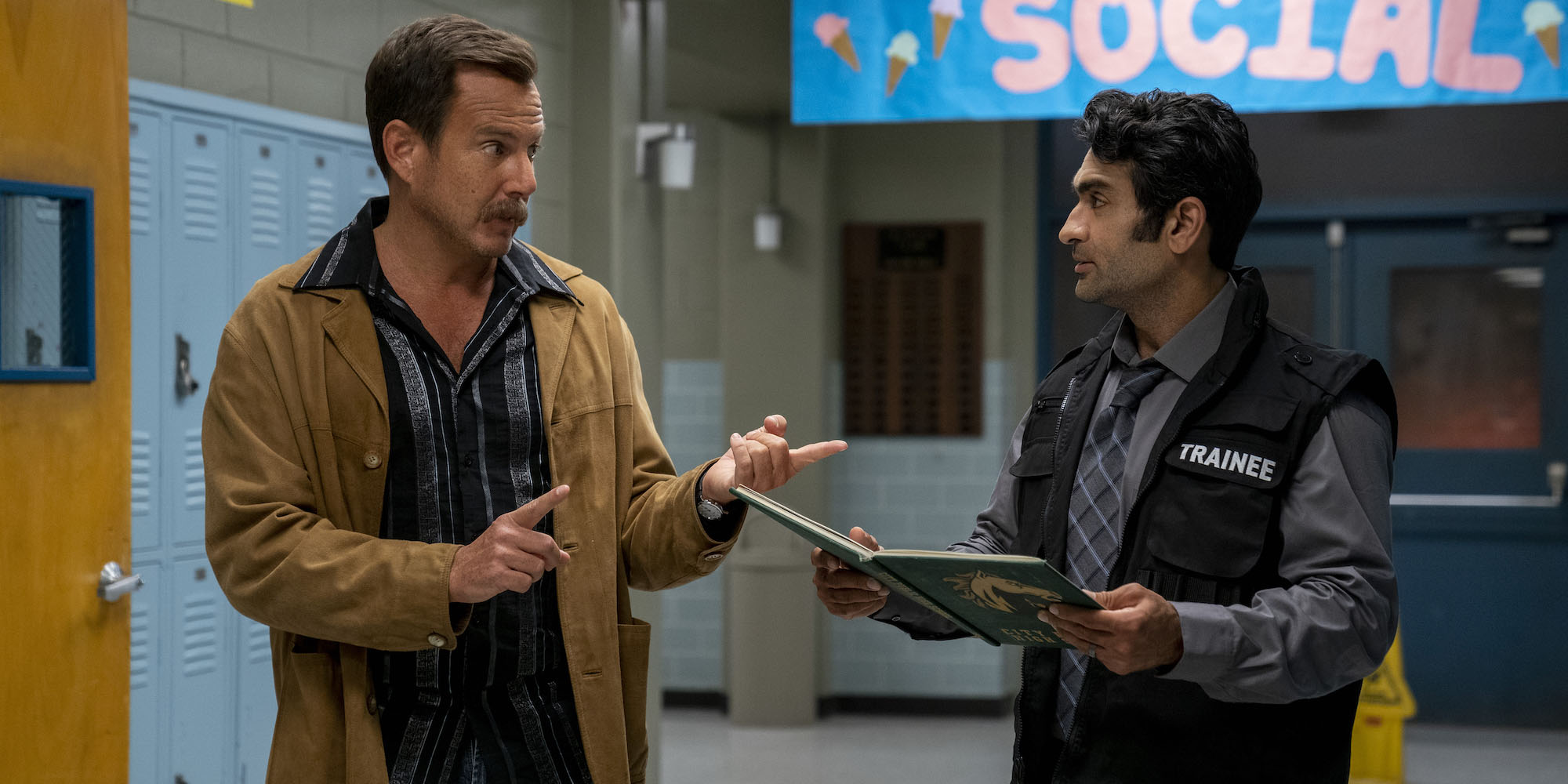 Josh Reviews Murderville Season One
In the Netflix series Murderville, Will Arnett stars as homicide detective Terry Seattle.  In each of the six episode, Mr. Arnett's Terry Seattle is paired up with a different celebrity guest, to investigate a murder.  The idea is that Mr. Arnett and the other cast members know the story, but the celebrity guest doesn't.  So they improv together through a series of scenes as they "investigate" the case and, in the end, each guest has to try to identify the person who committed the crime.  The series is based on the British TV series Murder in Successville, and it's overseen by Krister Johnson.
I enjoyed this show!  It's not exactly roll-on-the-floor hilarious, but it's fun to watch.  There are some occasional slow moments amongst the improv, but I appreciated the show's gentle silliness.
All six celebrity guests are solid: Conan O'Brien, Marshawn Lynch, Kumail Nanjiani, Annie Murphy, Sharon Stone, and Ken Jeong.  (I questioned whether Marshawn Lynch would be good, but he was very funny!)
The show is at its best when they throw crazy improv scenarios at the guest, such as when Sharon Stone has to question a suspect in a fake German aspect because Will Arnett introduces her with a German name at the start of the interview.  It's fun watching the guests dive into the improv… and it's also fun when they stumble or break because of the weirdness going on around them.  The show's structure allows the scenes to be funny either way, which is clever.
I wondered whether the celebrities would always guess the suspect correctly; thankfully, they don't, so that helps it feel like a challenge for the guests.  (I'm glad to know they weren't being led towards the correct answers.)
Will Arnett is the master of playing pompous and idiotic, and his bumbling, blustery Terry Seattle is a fun new addition to his repertoire.  The standing cast of supporting actors who play Terry's police department co-workers are all strong, especially Haneefah Wood as the Chief of Police (and Terry's ex-wife).
The show also assembled a fun array of guest stars, including Phil LaMarr, Alison Becker, David Wain, Ian Gomez, Erinn Hayes, and others.  I want to particularly praise Rob Huebel, who is very funny as triplets Chadd, Charles and Chester Worthington in one episode.
I don't know if there will be more episodes, but if they can assemble another good group of guests, I'd be happy for the show to continue.
Please support MotionPicturesComics.com by clicking through one of our Amazon links the next time you need to shop!  As an Amazon Associate, I earn from qualifying purchases.  That means I'll receive a small percentage from any product you purchase from Amazon within 24 hours after clicking through.  Thank you!