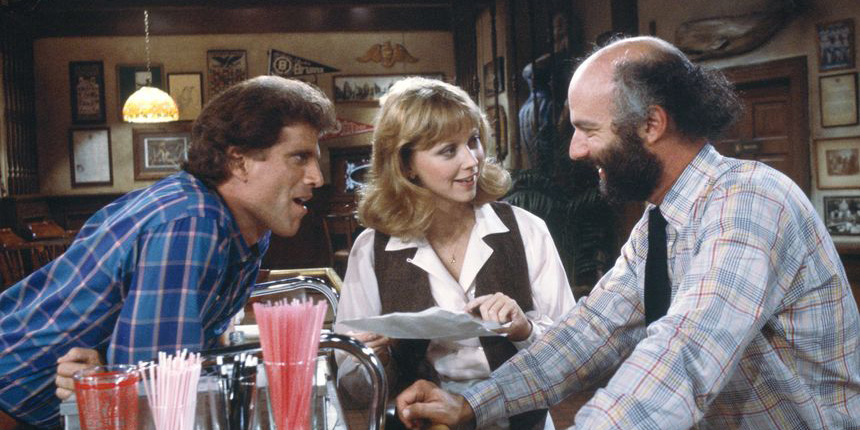 Directed by James Burrows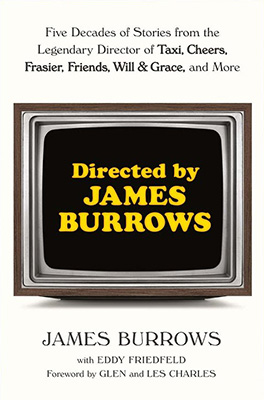 There is probably no single greater master of the TV sitcom that director James Burrows.  You've probably seen the "directed by James Burrows" credit at the start or end of many of the television comedies you've loved the most from the past half-century: Taxi, Cheers, Friends, Frasier, Will & Grace, and so many more.
In Mr. Burrow's autobiography, co-written by Eddy Friedfeld, he takes a look back at his long and storied career.  The book's title is drawn from Mr. Burrows' famous credit: it's called Directed by James Burrows (and, of course, it's written in the iconic Cheers font, exactly like Mr. Burrows' credit appeared in so many Cheers episodes.)
Early in the book, Mr. Burrows presents some staggering statistics: he's directed over a thousand episodes on television, including (but by no means limited to) four episode of The Mary Tyler Moore Show, eleven episodes of The Bob Newhart Show, eight of Laverne & Shirley, nineteen of Phyllis, seventy-five of Taxi, two hundred forty-three of Cheers, thirty-two of Frasier, fifteen of Friends, forty-nine of Mike & Molly, and two hundred forty-six of Will & Grace.  Wowsers!
Mr. Burrows' book guides the reader through the tale of his youth, his start in the theatre, and his transition to television.  He spends a lot of time, of course, on his time with his most famous shows.  Cheers, which Mr. Burrows co-created with Glen and Les Charles, gets two chapters, and they were my favorites of the book.  Reading this book, I wanted to drop everything and go back and rewatch Taxi, Cheers, Friends, Frasier... so many of these shows!!
I was particularly pleased that Mr. Burrows devotes a few pages to what I still believe is the funniest episode of TV ever made: the hour-long episode of Cheers in which Woody gets married.  (This would be "An Old Fashioned Wedding", from Cheers season ten, back in 1992.)  I have never laughed harder, and it still brings me great joy every time i rewatch it.  This is the TV sitcom in its most perfect form.
If I have a complaint about this book, it's that it is drier than I'd expected.  For the autobiography of a man with impeccable comedic chops, there arent many yuks to be found here.  It's also, at times, more superficial than I'd have hoped.  I'd have loved to have gotten deeper into what Mr. Burrows thought and felt during the various highs and lows of his decades working in TV.  For instance, he glosses over Shelley Long's departure from Cheers in about three sentences; I'd have loved to have learned more about how he and the Charles brothers reacted to that bombshell, and to what degree they struggled in figuring out how to continue the show without her.  In the chapter devoted to Melissa McCarthy's show Mike & Molly, the first paragraph says that the show "started off with everything going for it."  So… what went wrong?  Why didn't that show have the success and longevity that some of Mr. Burrows' other projects did?  I don't know; Mr. Burrows never tells us.
Still, I quite enjoyed this book.  It was a fun trip down memory lane of a lot of amazing TV, and an interesting look inside Mr. Burrows' process and philosophies as a director.
The TV sitcom is a lost art these days.  Is it lost forever, or just hibernating?  Either way, this book is a well-deserved spotlight on the greatest master of the form.  If you're a fan of these TV shows, I suspect you'll enjoy this book.
Please support my website by clicking through one of our Amazon links the next time you need to shop!  As an Amazon Associate, I earn from qualifying purchases.  That means I'll receive a small percentage from any product you purchase from Amazon within 24 hours after clicking through.  Thank you!