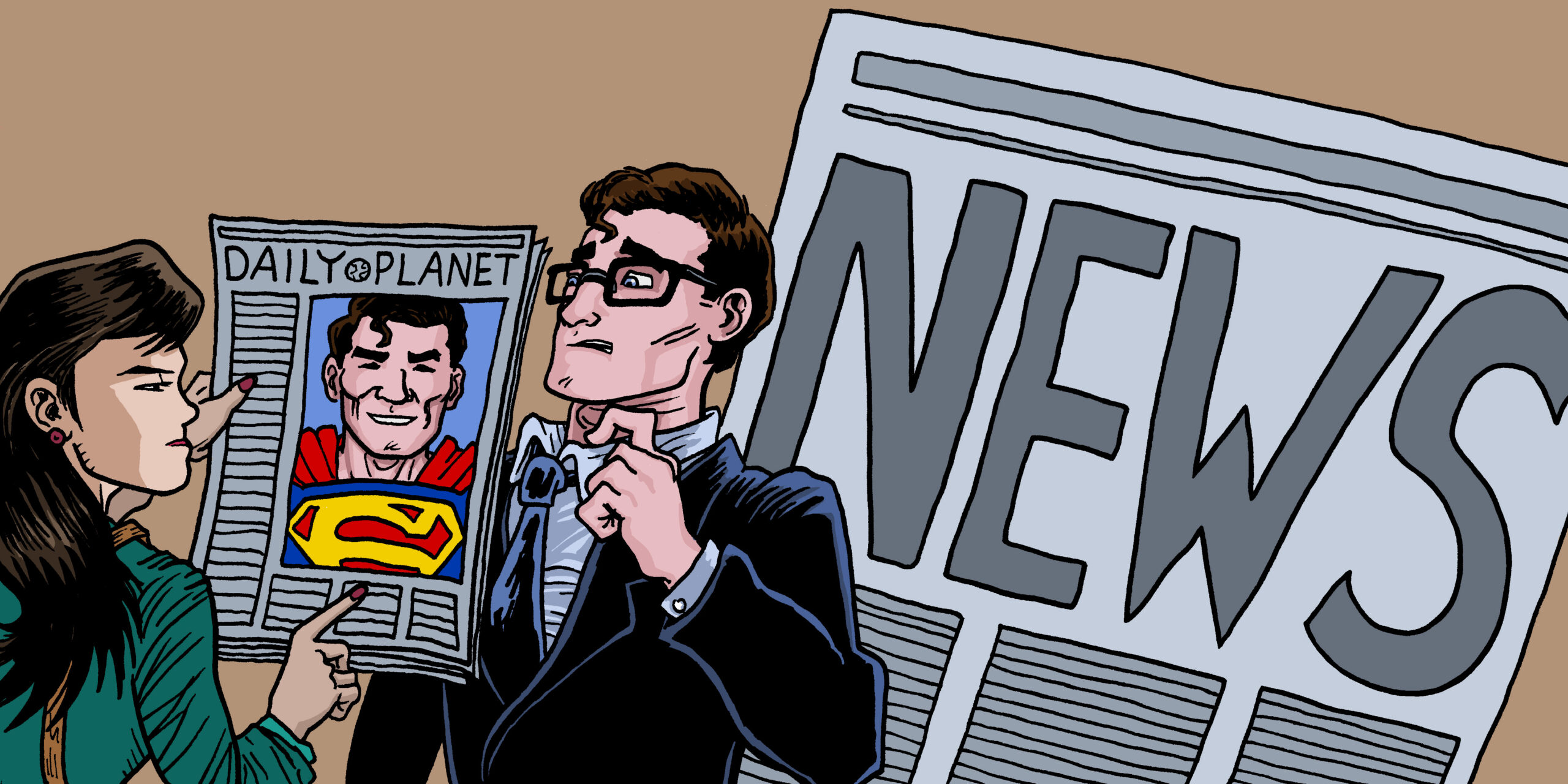 News Around the Net
I enjoyed the first season of Schmigadoon! I didn't need any more, but this trailer for the upcoming second season made me smile:
This looks like fun: it's a documentary called A Disturbance in the Force, about the infamous 1978 Star Wars Holiday Special:
I'm excited that Quentin Tarantino seems to be moving forward on a new film.  As of now it's called The Movie Critic, and the rumors are that it's about famous film critic Pauline Kael, and the twisty story of her interactions with star Warren Beatty.  I can't wait to see this, and I hope that it's not Mr. Tarantino's last film as he has long suggested it would be…
I am excited to watch History of the World Part II on Hulu… hopefully very soon!  Click here for a fun interview with Ike Barinholtz, who co-created and stars in the new mini-series.
It's weird to me that Disney hasn't managed to get another new Star Wars film underway since The Rise of Skywalker.  News broke recently that Patty Jenkins' Rogue Squadron movie isn't happening, nor is whatever project Marvel head honcho Kevin Feige was working on.  Oh well!  I wonder if the rumored Damon Lindelof film will actually happen…?  Or the Taika Waititi one…?
I'm pleasantly surprised that I'm actually enjoying season three of Star Trek Picard!  It's a total reboot of the show (thank god), and unbelievably for modern Star Trek, it's actually pretty good.  One of the many great changes they made this season was in hiring new composers, Stephen Barton and Frederik Wiedmann, who made the choice (in collaboration with new show-runner Terry Malalas) that I've been waiting for Trek composers to make for decades: to actually make use of the series' long history of amazing music, just like the Star Wars movies and shows do!  Click here for a great interview with Mr. Barton and Mr. Wiedmann.  I've also really been enjoying seeing Michael Dorn back as Worf on the show.  Click here for an interview with Michael Dorn that discusses the Worf spin-off idea that never happened.  What a shame!  Maybe now they'll revisit this?  I'd love to see more of Worf after Picard season three!
Star Trek: Discovery is ending with its upcoming fifth season.  I'm fine with that news.  I've never much liked Discovery.  In fact, it's the only Star Trek show since the first season of Star Trek: The Next Generation, back in 1987, that I have not watched every episode of.  I suffered through the first three seasons of the show, but season four finally broke me.  I watched the first two episodes and then stopped watching.  Months later I came back and tried to restart, watching the next episode or two, and then gave up again.  It's hard to imagine my not ever finding my way back to at least watch those remaining episodes…  Maybe someday.  But I haven't managed it yet.  So… I'm perfectly fine with this very bad Trek show ending.  Reading between the lines of that Variety article, it sort of sounds like they wrote season five not thinking it was the end, and that now they have to go back and shoot additional material (which is why season five is apparently being held until 2024, as opposed to being released this year as expected).  Even though I don't like Discovery, I don't like the idea of the show not being able to end on its own terms.  I hope they're able to shoot whatever additional material they need to bring the show to a satisfying ending.
Click here to read a terrific, in-depth interview with Chris Pine for Esquire.  I'm impressed that his thoughts on the flawed approach to recent Star Trek films mirrors my own.  In discussing how the films were seen as financial disappointments because they didn't make a billion dollars, Pine says: "I'm not sure Star Trek was ever built to do that kind of business… I always thought, Why aren't we just appealing to this really rabid fan group and making the movie for a good price and going on our merry way, instead of trying to compete with the Marvels of the world?"  Amen!
Click here to read another fascinating, in-depth interview — this one with Ben Affleck for The Hollywood Reporter.  I've been a fan of Mr. Affleck's since his early acting roles, and I think he's a terrific director.  I can't wait to see his new film, Air.
Sad news that actor and comedian Richard Belzer passed away a few weeks ago.  I've been a fan of his work — and especially his comedy — forever.
I've been eager to see the new Bruce Timm Batman animated series (Mr. Timm masterminded the classic Batman: The Animated Series in the nineties, as well as the fantastically entertaining array of follow-up shows through the next two decades), and I'm excited to read that it looks like Batman: Caped Crusader has a two-season order at Amazon (after getting dropped by Warner Brothers Discovery and HBO Max last year).
Wow, this is a surprise: Jon Bernthal will be reprising his role as the Punisher in the upcoming Disney+ Marvel show Daredevil: Born Again.  I feel like the Punisher is a character who has (understandably) fallen out of fashion recently, and I didn't expect to see any additional supporting players from the Netflix Marvel shows incorporated into the MCU.  I thought Mr. Bernthal was terrific as the character in Daredevil season two (though I didn't watch his spin-off show).  Mr. Bernthal joins Netflix actors Charlie Cox (Matt Murdock/Daredevil) and Vincent D'Onofrio (Wilson Fisk/the Kingpin), who have both already been brought into the MCU.  I wonder why they're not also bringing back Deborah Ann Woll and Elden Henson as Karen Page and Foggy Nelson?  I really liked those two actors in the Netflix Marvel shows…
So a new Alien movie is actually happening?  OK, I'm interested!  (And I'm surprised that that Variety article says the new film will "join the prequel series" composed of Prometheus and Alien: Covenant.  I'd love to see the story-threads left hanging by the end of Covenant be picked up, but without Ridley Scott's involvement I'd expected any new Alien film to be more of its own thing.  I'm intrigued to learn more…)
Here's another surprise: they're taking yet another wack at a new Hellboy film?  Ok, I'm game.  I'd love to see a truly great Hellboy film.  I love Guillermo del Toro's two films with Ron Perlman (who was the perfect actor to play Hellboy), but they didn't quite capture everything that I love about Mike Mignola's wonderful comic book series.  I was excited for the recent reboot starring David Harbour — who I thought was another great choice to play Hellboy — but it wound up being a mess.  They say that Mike Mignola is more involved in this new one and that it'll be more faithful to his comics… but they said the same things about the David Harbour film!  We'll see.  I really want this to be good.
The Big Lebowski is coming back into theaters for its 25th anniversary?  Sign me up!
I'm not sure what to make of this news that New Line Cinemas and Warner Brothers have made a deal to make new Lord of the Rings films.  What stories do they want to tell?  This will be separate from Amazon's Lord of the Rings TV series (which I thought was good but not great in its first season)…
I'm similarly unsure what to make of the news that they're making an It prequel series at HBO Max.  What is this going to be?  I love Stephen King's novel and I thought the first It film was terrific.  Chapter Two was just OK.  I'm not sure I need to see anything more in the It cinematic universe, but I'm curious to learn more about that they're planning…
Paul McCartney and Ringo Starr have been involved in recording a new track with The Rolling Stones…?  Cool!  I can't wait to hear it!
I'm glad to hear that Jean Smart is recovering from a "successful heart procedure" that has led to a pause in the production of Hacks season three.  Scary.  I hope she's OK.
Thanks for reading!
Please support my website by clicking through one of our Amazon links the next time you need to shop!  As an Amazon Associate, I earn from qualifying purchases.  That means I'll receive a small percentage from any product you purchase from Amazon within 24 hours after clicking through.  Thank you!