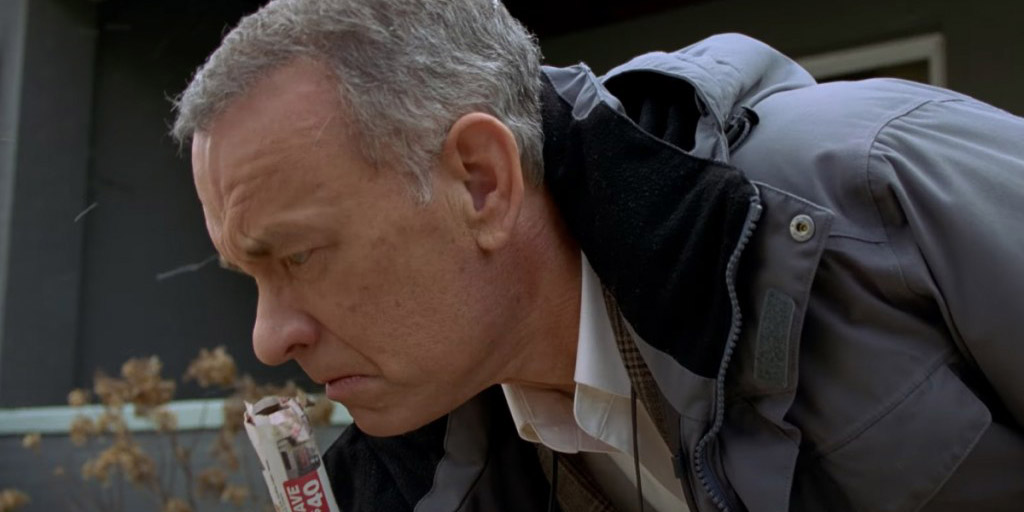 Josh Reviews A Man Called Otto
Tom Hanks stars as the titular Otto in A Man Called Otto, a film adapted from the novel A Man Called Ove by Fredrik Backman.  Otto is a grumpy old man, who seems to have taken it upon himself to be the enforcer of all rules and regulations on his gated street.  He seems to disdain most other people, but his efforts to push everyone else away run into an obstacle when a new family moves in across the street from him.  The cheerful, talkative, and very pregnant Marisol doesn't seem willing to allow Otto to reject their friendship as new neighbors, and Otto slowly finds himself more and more involved in the lives of Marisol and her family: her husband Tommy and their two daughters, Abby and Luna.
I'm always interested in a new Tom Hanks film, but I was not initially that excited about this movie.  Something about the Americanization of the title from Ove to Otto rubbed me the wrong way, and on the surface the film looked like it had a very simplistic story: grumpy old man learns to warm up to the people around him.  The trailer for this movie had me rolling my eyes.
Ultimately, the film does have a fairly simple story and it does wind up unfolding in a manner not too dissimilar from how I'd guessed from what little I knew going in.  (I have not read the original novel, nor have I seen the original 2015 Swedish film adaptation.)
But I was pleasantly surprised how taken in I was by the story!  Director Marc Forster (who has helmed an eclectic range of movies, ranging from Monster's Ball, Finding Neverland, Quantum of Solace, and many more) and screenwriter David Magee, assisted by this excellent cast, did a lovely job in crafting this story.  The film takes its time in setting up all the characters and allowing us to slowly get to know them and care about them.  It's extremely well done, to the degree that I was surprised how moved I was by the film's final few minutes.  The film snuck up on me!
Tom Hanks is a great deal of fun to watch in the leading role, as he always is.  In the first few minutes of the film, I had a little cognitive dissonance watching the usually so-likable Tom Hanks playing this grumpy curmudgeon.  It felt a little like an acting performance to me in those first few scenes, rather than a natural character.  But like the film itself, Mr. Hanks' performance hooked me in as the story unfolded.  And Mr. Hanks' natural likability (which in those opening minutes felt to me like it was working at cross-purposes with the character), was in the end important, I think, to making sure Otto was funny and empathetic even when he's behaving like an ass, as he often does.
Mariana Treviño is wonderful as Marisol.  She has a wonderful energy and charisma that pops off the screen.  She manages to go toe-to-toe with Mr. Hanks, and that's no easy feat.  This film wouldn't work if this character wasn't so enjoyable and likable.  The rest of the ensemble is strong as well. Manuel Garcia-Rulfo is great as Marisol's sweet and somewhat dim husband Tommy, and Christiana Montoya and Alessandra Perez are beyond adorable as their kids Luna and Abby.  Cameron Britton is fun as their constantly-jogging neighbor Jimmy, and Juanita Jennings is great in a few critical scenes as another neighbor, Anita, who is fighting a forced eviction from her home.  Peter Lawson Jones plays her husband Reuben.  (I was interested in Anita and Reuben's story, though I was confused by the time-line laid out in the film's flashbacks.  This was the one off-note in the film's story, for me.  We know there's a reason that Otto is mad at them, something connected to a "coup".  I'd assumed that was an argument that happened a few months or years earlier.  But there's a sequence of what I think are supposed to be comedic flashbacks to Otto and Reuben arguing about cars, which seems to suggest they've been enemies since they were young men decades earlier.  That didn't track for me.)  Mike Birbiglia is perfect as a jerky representative of a large real estate firm.  Rachel Keller (who was so terrific in the wonderfully weird superhero TV series Legion) plays Otto's wife Sonya in flashbacks.  (Ms. Keller is luminous, but she doesn't actually have much to do in the film.)  Mack Bayda is solid in a small role as Malcolm, a transgender kid who Otto eventually takes under his wing.
There's nothing all that sophisticated or unexpected about this film.  It plays out in a fairly straightforward manner.  I'm pleasantly surprised how much I enjoyed it.  Nothing flashy here, just a simple story, well told.
Please support my website by clicking through one of my Amazon links the next time you need to shop!  As an Amazon Associate, I earn from qualifying purchases.  That means I'll receive a small percentage from any product you purchase from Amazon within 24 hours after clicking through.  Thank you!