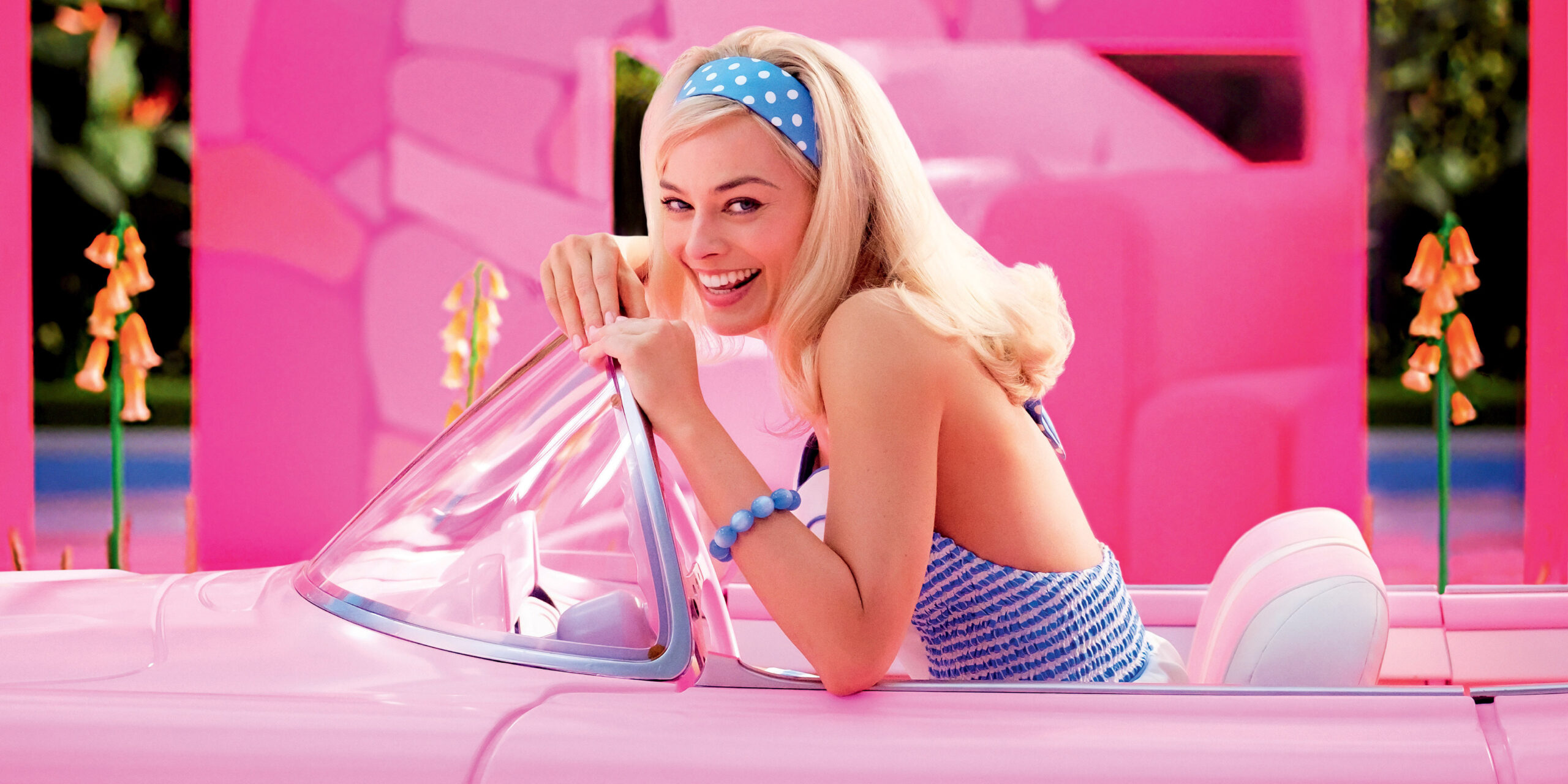 Josh Reviews The Barbie Movie
I was blown away by the Barbie movie when I saw it at the end of the summer.  I have some friends who thought this movie wouldn't be in my wheelhouse… but I'm a big believer in the idea that one can craft compelling, entertaining, and moving stories out of corporate product like toys or franchises!  (I believe that about Marvel and DC comic book characters… I believe that about Star Trek and Star Wars… I even believe that about other franchises based on toy lines like Transformers or G.I. Joe — though I've yet to see a live-action movie in either of those franchises that has lived up to my hopes and dreams.)
Greta Gerwig is an enormous talent, and I'm thrilled that 1) she was able to make this movie and 2) it's become such a huge success that her accomplishment has been so properly celebrated!  I loved Ms. Gerwig as an actor (in films such as Greenberg and Frances Ha), and I was even more taken with her skill as a director.  2017's Lady Bird is a brilliant film, and 2019's Little Women was much loved, with good reason.  She was clearly the exact right person to handle Barbie, which she directed and co-wrote with Noah Baumbach.
There is much to celebrate about this film.  I'm impressed with the way that Ms. Gerwig & co. were able to balance celebrating Barbie with also poking fun at it.  The Matel corporate heads are portrayed as at best bumbling and at worst misogynist and evil, while Barbie herself, when she first appears in our real world, is a subject of mockery and disdain.  At the same time, the film never loses Barbie as the central hero of the story, and her strength, intelligence, and courage win the day and position her as a feminist hero.  This is very skillfully done.
The film is very clever and very funny from start to finish, and yet at the same time it's also able to be heartfelt and emotional.  Yet another skillful balancing act that Ms. Gerwig & co. seem to pull off with ease!  The film is always in on the joke; we're never laughing at Barbie or these concepts in a way that the film doesn't want us to.  For example, it's goofy fun seeing Barbie's sterile, perfect life in Barbie-land as the film opens.  There are a lot of great jokes in which we laugh at things like, the silly way Barbie glides off of the second story of her home, exactly like a doll being played with, or the perfect arches of her feet.  But we're laughing with the movie here, not at it.  And these moments are not just funny, but they're endearing as well.  That's important, because when things start to go wrong for Barbie, we the audience have to care about her and be rooting for her.  The film gracefully guides us towards that.  It's impressive.
While Barbie dolls have occasionally been maligned over the years as a silly (or even harmful) idealization of a white, suburban woman, the film's story brings the character of Barbie, and us in the audience, along on a spirited pro-woman ride that becomes something of a joyous pep-rally at the end.  The film acknowledges the criticisms of Barbie dolls (the teenaged Sasha declares that Barbie has been making girls feel bad about themselves ever since she was invented), and then pivots to position Barbie as a forward-thinking champion of girls and women.  The film explores what life is like for women on planet Earth in a way that is moving without being schmaltzy or preachy, and it's profound in a way that is clear and simple but not dumbed-down.  Again, what a skillful balance!
I've been a fan of Margot Robbie ever since The Wolf of Wall Street, and I've loved her as the anarchic, force-of-nature character of Harley Quinn (especially in the under-seen and under-loved Birds of Prey and the Fantabulous Emancipation of One Harley Quinn and the second Suicide Squad film, the one written and directed by James Gunn).  She is absolutely once-in-a-lifetime perfect casting as Barbie.  She brings such spirit, such heart and soul to the character!  Her comedic chops are excellent, and she's also able to play the drama effortlessly.  If Ms. Robbie didn't work as Barbie, this film wouldn't work.  But she is pure perfection, and she elevates the film into greatness.
The rest of the cast ain't too shabby, either!!  Ryan Gosling is also 100% perfection-in-casting as Ken.  I love his Ken!!  He's so wonderful playing both the hopelessly-devoted-to-Barbie version of Ken, and also the darker Ken when that puppy love curdles into resentment.  Simu Liu (Shang-Chi and the Legend of the Ten Rings) is a hoot as the rival Ken; he perfectly plays the comedy of this blustery Ken.  Issa Rae commands the screen as President Barbie, and Kate McKinnon (Ghostbusters, Office Christmas Party) is a riot as Weird Barbie.  America Ferrera and Ariana Greenblatt bring just the right amount of heart to the film as the mother-daughter pairing of Gloria and Sasha, who wind up entwined in Barbie's adventure.  Will Ferrell, meanwhile, leans into the silly as the CEO of Mattel.  Michael Cera is dyrly hilarious as the strange Allan, while I was delighted to see the great Rhea Perlman pop up as Ruth Handler, the creator of Barbie.  There's also Kingsley Ben-Adir (One Night in Miami…, Secret Invasion) as Basketball Ken, Alexandra Shipp (Storm in the later Fox X-Men films) as Writer Barbie, Emma Mackey (Sex Education, Death on the Nile) as Physicist Barbie, Annie Mumolo as an anxious mom, Helen Mirren as the narrator… and so many more!!
The film has a gorgeous look — there's a LOT of pink, which could have easily been overwhelming or garish, but instead the film has a pleasingly candy-plastic look that feels perfect for Barbie.  The playsets-come-to-life look of Barbie's home and neighborhood in Barbie-land are incredible, and the film gets a lot of mileage out of contrasting Barbie and Ken and their wild outfits with the environment that surrounds them when they enter the "real" world.
I enjoyed the way different jokes in the film were carefully calibrated for different generations of audience members.  For instance, I laughed a lot at the recurring "Closer to Fine" joke… and I must confess I was surprised to see the extended 2001: A Space Odyssey parody sequence that opened the film!  I loved it, but I suspect I was in the minority of the people in the audience who knew what that scene was making fun of.  (My kids, who loved the movie, sure didn't.)  (I'll also add that this was not any sort of groundbreakingly clever joke.  Mel Brooks made the same joke 50 years ago in History of the World Part I!!  But it felt so fun here that I can't complain about that.)
It's been exciting to see Barbie become a behemoth of a phenomenon.  Bravo to Greta Gerwig and all of her collaborators.
Please support my website by clicking through one of our Amazon links the next time you need to shop!  As an Amazon Associate, I earn from qualifying purchases.  That means I'll receive a small percentage from any product you purchase from Amazon within 24 hours after clicking through.  Thank you!