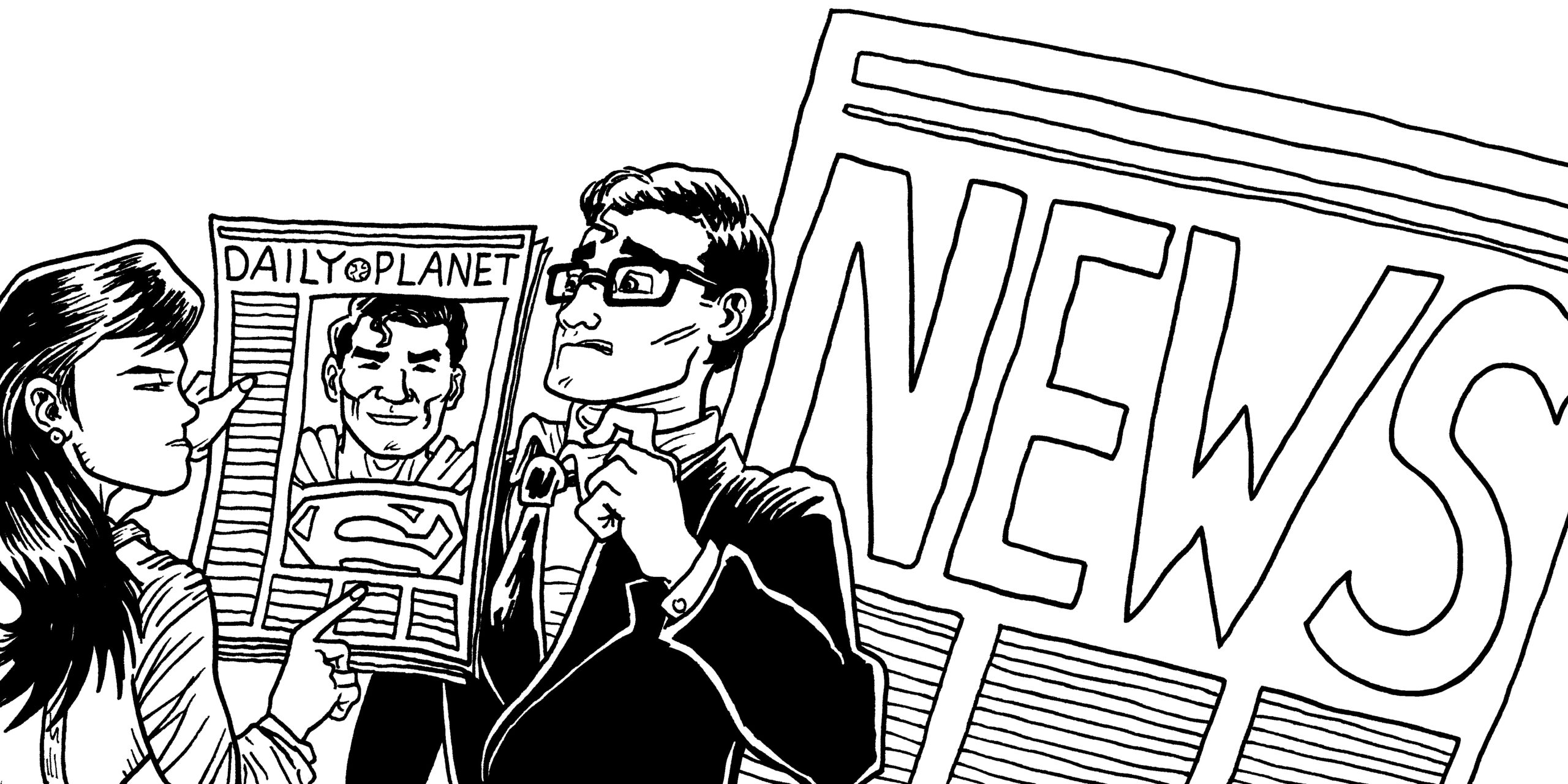 News Around the Net
I have been an enormous fan of George Carlin's ever since listening to an audiocassette recording of his 1988 stand-up show "What am I Doing in New Jersey?" at way too young an age.  I am hugely excited for this new documentary:
I enjoyed seeing the trailer for Avatar: The Way of Water on the big screen before Doctor Strange in the Multiverse of Madness:
Avatar is my least favorite of all of James Cameron's films, and it's been a long time since that first film came out.  Does the world still care about this franchise?  I don't know, but I'd never bet against James Cameron…
I loved Brian K.Vaughan & Cliff Chiang's wild sci-fi adventure comic book series Paper Girls, and I'm excited for the upcoming Amazon adaptation.  This tease doesn't show us much (just a glimpse at the actresses cast as the four main leads), but I'm excited.  I'm hoping this doesn't disappoint.
I haven't watched this trailer for Westworld season four, because I'm way behind on the series.  (I watched season one back when it came out; but I've never gotten around to watching the second or third seasons.  I do hope to get to them someday!)  But if you're interested, here you go:
We've lost some comic book legends recently.  First let me mention Neal Adams, who passed away at age eighty.  Mr. Adams was not only an extraordinary, ground-breaking comic book artist — with seminal runs on Batman, Green Lantern/Green Arrow, and X-Men, not to mention his incredible 1978 oversized Superman vs. Muhammad Ali — but also a pioneer within the industry who helped make incredible strides for creators' rights.  He helped make it standard practice for comic-book publishers to return the original artwork to the artists, and he helped force DC to give Superman co-creators Jerry Siegel and Joe Shuster late-in-life public credit for creating the character, as well as some financial support from DC.  He co-created Ra's Al Ghul and Talia Ghul, Man-Bat, and John Stewart (the African-American Green Lantern).  You can read more here.
Artist George Pérez also passed away.  He was only 67.  Mr. Pérez has always been one of my comic-book idols.  He was a master of the form who packed incredible detail into each and every intricate panel he drew.  No one could draw super-hero group shots like George Pérez.  He drew the first several issues of The Infinity Gauntlet (some of my all-time favorite comic books that inspired the MCU Thanos storyline) as well as the seminal DC crossover Crisis on Infinite Earths and long runs on The Teen Titans, Wonder Woman, The Avengers.  
I am a Star Trek nerd, so I loved this look at the myriad different styles of Starfleet uniforms.  (Though the writer loses estimation in my eyes for ranking the ugly Picard uniforms way too high.)
Speaking of Trek, here's a nice reflection from Will Wheaton on his recent appearance.
I was bummed to read that the CW has canceled Naomi, Ava DuVernay's adaptation of the comic book by Brian Michael Bendis and David F. Walker.  I love the comic series.  I'd watched the Naomi premiere and enjoyed it.  The show feels like it's aimed at a younger audience; it was well made, but didn't feel really for me, so I hadn't yet gotten around to watching any more of it.  I guess I'm part of the problem!  I'm sad to see that the show didn't find an audience.
Wow, this is surprising: a sequel is in the works to Paul Feig's 2018 film A Simple Favor, which starred Anna Kendrick and Blake Lively.  I quite liked the film, though I don't feel like it make much of an impact.  I'm curious to see what a sequel would look like!  It'd be fun if this actually happens.
Even more surprising: Rob Reiner, Christopher Guest, Michael McKean, and Harry Shearer are reuniting to make a sequel to Spinal Tap???  Wow!!
This is a cool article about the new Guardians of the Galaxy: Cosmic Rewind coaster at Disney's Epcot Center!  (I love Epcot!)
If you've already seen Doctor Strange and the Multiverse of Madness, this is an interesting interview with the film's writer, Michael Waldron (who was also the head writer on Loki).

I'm excited to read that Megalopolis, the sci-fi project about which Francis Ford Coppola has talked a lot over the years, looks like it's finally coming together.  And with an awesome cast that includes Adam Driver, Forest Whitaker, Nathalie Emmanuel (Game of Thrones), and Jon Voight??  Awesome!
But possibly the best (and craziest) news I've seen recently?  None other than Christopher Walken will be playing the Emperor of the universe, Shaddam IV, in Denis Villeneuve's upcoming Dune part two!!  That is amazing.  I can't wait.
Thanks for reading!!  C'mon back on Monday for my review of Doctor Strange and the Multiverse of Madness!
Please support my work on this website by clicking through one of our Amazon links the next time you need to shop!  As an Amazon Associate, I earn from qualifying purchases.  That means I'll receive a small percentage from any product you purchase from Amazon within 24 hours after clicking through.  Thank you!