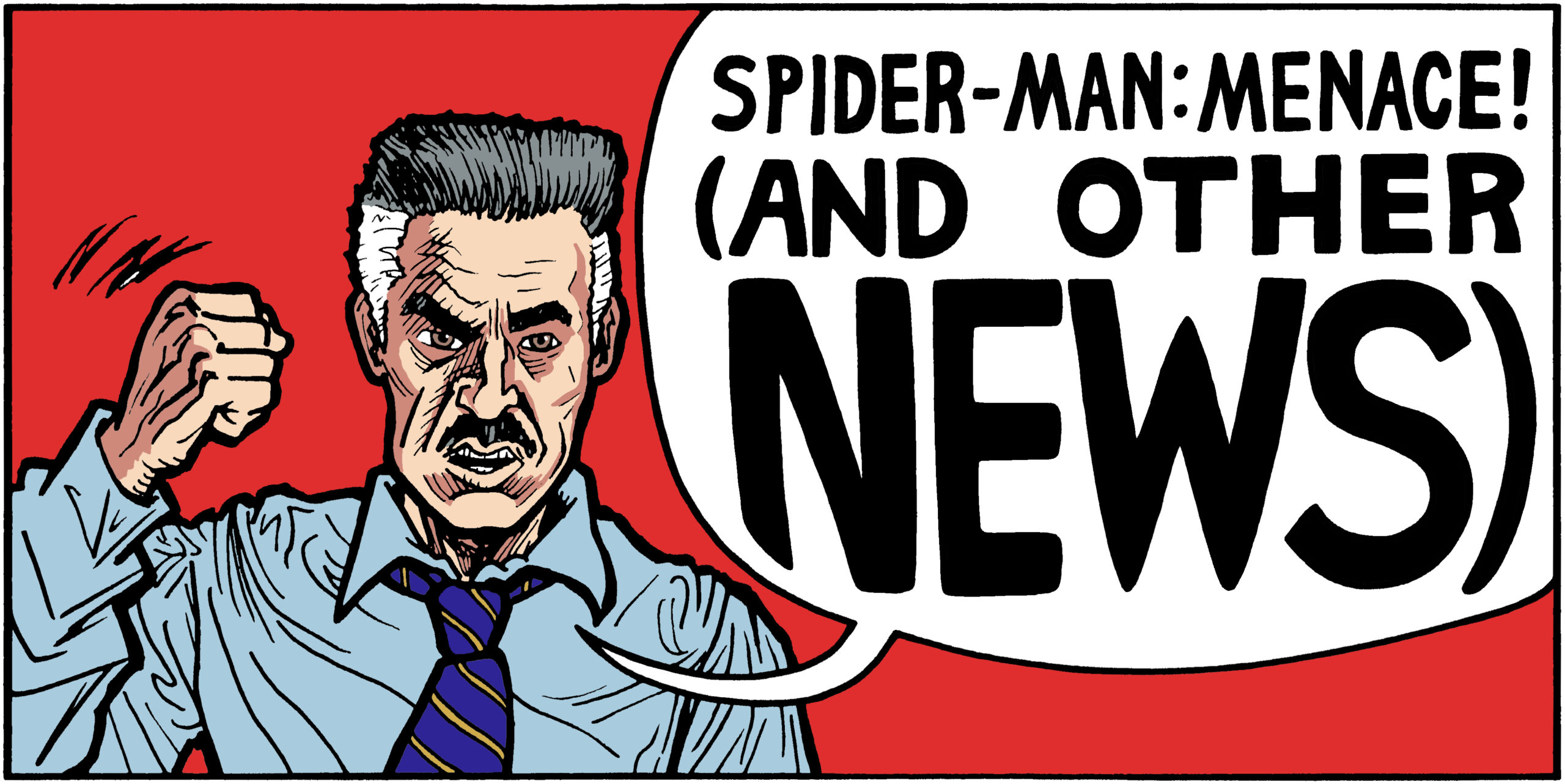 News Around the Net
I'm excited to see this first trailer for the long-in-the-works next Mission: Impossible film:
That looks great. It's fun to see Henry Czerny back as Kittridge!
I was dubious of the idea of a Cassian Andor solo show — didn't we see a fully satisfying and complete character arc for him in Rogue One?  But this awesome new trailer has me very excited:
That trailer sold me on what a cool time-period this is, in the Star Wars time-line, for telling new stories.  I love seeing the Republic-era troop carriers; I love the glimpses of Mon Mother and the Senate.  Bring it on!
This lengthy article on Vanity Fair is an interesting look back and forward at Star Wars under Kathleen Kennedy.  I'm excited for the upcoming series, especially Obi-Wan Kenobi and Ahsoka.  The only off-note in the article for me is that they seem to have learned the wrong lesson from the box-office failure of Solo.  I don't think the problem was recasting a classic character.  That didn't help, but to me the real problems were 1) releasing that movie only a few months after The Last Jedi, as opposed to allowing anticipation and excitement to build for it, and 2) the lack of excitement for another prequel, as opposed to moving the story forward.
Speaking of Lucasfilm, I can't believe a Willow show is really, truly happening!!  I love this trailer:
And here's a trailer for The Bad Batch season two:
It's interesting that so many of these new Star Wars shows — Obi-Wan Kenobi, Andor, and The Bad Batch — are all set in the time-period of the Empire, between Episode III and the original Star Wars.  I think this is a fascinating era that has been mostly unexplored, and I'm excited for these shows to dig deeper into this point in the Star Wars timeline.  I do hope this second season of The Bad Batch takes a step up in complexity and nuance from the first season, which I thought was OK but not as interesting as I'd hoped.
I was excited to see this teaser for the second season of Only Murders in the Building:
I loved the first season and can't wait for season two!
Here's a short new tease for Prey:
They're just gonna keep making Predator films, I guess… and I'll keep watching 'em.  I do believe that this remains a cool concept and I would love to someday see a great new Predator film.  Will Dan Trachtenberg be the one to crack the code?  (I loved his film 10 Cloverfield Lane.)  Hope springs eternal…!
I love this new trailer for Thor: Love and Thunder:
I can't wait to see that!
This is a fun new trailer for the upcoming Marvel Disney+ show She-Hulk: Attorney at Law!
She-Hulk is a tricky character.  Her name and basic concept comes across as silly, but there have been some great runs on this character in the comics (particularly the work of John Byrne and Dan Slott).  I am all-in on the idea of a silly super-hero lawyer TV show.  I think that's the right approach, and if done well, it could be great.  I hope this delivers.  (My biggest worry from this trailer is that the CGI used here to depict She-Hulk looked totally fake and unconvincing to me.)
Speaking of Marvel Disney+ shows, I'm excited to read that a new Daredevil series is in the works!  I hope this happens.
This is a great interview with Mad Max director George Miller.  I had no idea he has a new film that will hopefully be released soon!  Three Thousand Years of Longing sounds intriguing — I can't wait to see it.  (Mad Max: Fury Road is one of my very favorite films of the last decade.)  Here's an awesome-looking trailer:
I'm excited to read that, after a while away, Black Mirror will be returning to Netflix.  I can't wait.
I cannot wait to watch the late Norm Macdonald's final stand-up special, the wonderfully-titled "Nothing Special".  The story behind this is amazing: Mr. Macdonald had prepared this special back in 2020, but with everything shutdown due to the pandemic, he sat down and, in one take, recorded the entire routine on his own at home.  What a gift that this exists.  I can't wait to see it,
This is interesting: Hulu is working on another adaptation of Alan Moore and Kevin O'Neill's comic-book series The League of Extraordinary Gentlemen.  The 2003 movie was an abomination, but the original comic book series is pretty great, a very intelligently-written crossover of literary characters.  Done right, this could be a lot of fun.
I'm intrigued to read that they're working on a fourth season of True Detective, to star Jodie Foster!  Wow!  (I really loved the third season, which starred Mahershala Ali.)
I'm curious to see this Star Wars-related coming-of-age film 5-25-77.  I love that title, and I've been a fan of John Francis Daley ever since Freaks and Geeks.
It's interesting but not surprising that Avenue 5 has most likely been cancelled, despite the second season's not even having been released yet.  That's gotta suck, getting canceled before a moment of your new season has been seen by anyone!  I'm guessing this means the HBO team didn't feel the second season was a dramatic improvement upon the first?  (I thought that first season was underwhelming.)
Click here for a great article on 15 Stephen King novels that are just screaming to be adapted (or re-adapted).  I love seeing The Dark Tower in the number one spot.  Someday.
Please support my website by clicking through one of our Amazon links the next time you need to shop!  As an Amazon Associate, I earn from qualifying purchases.  That means I'll receive a small percentage from any product you purchase from Amazon within 24 hours after clicking through.  Thank you!