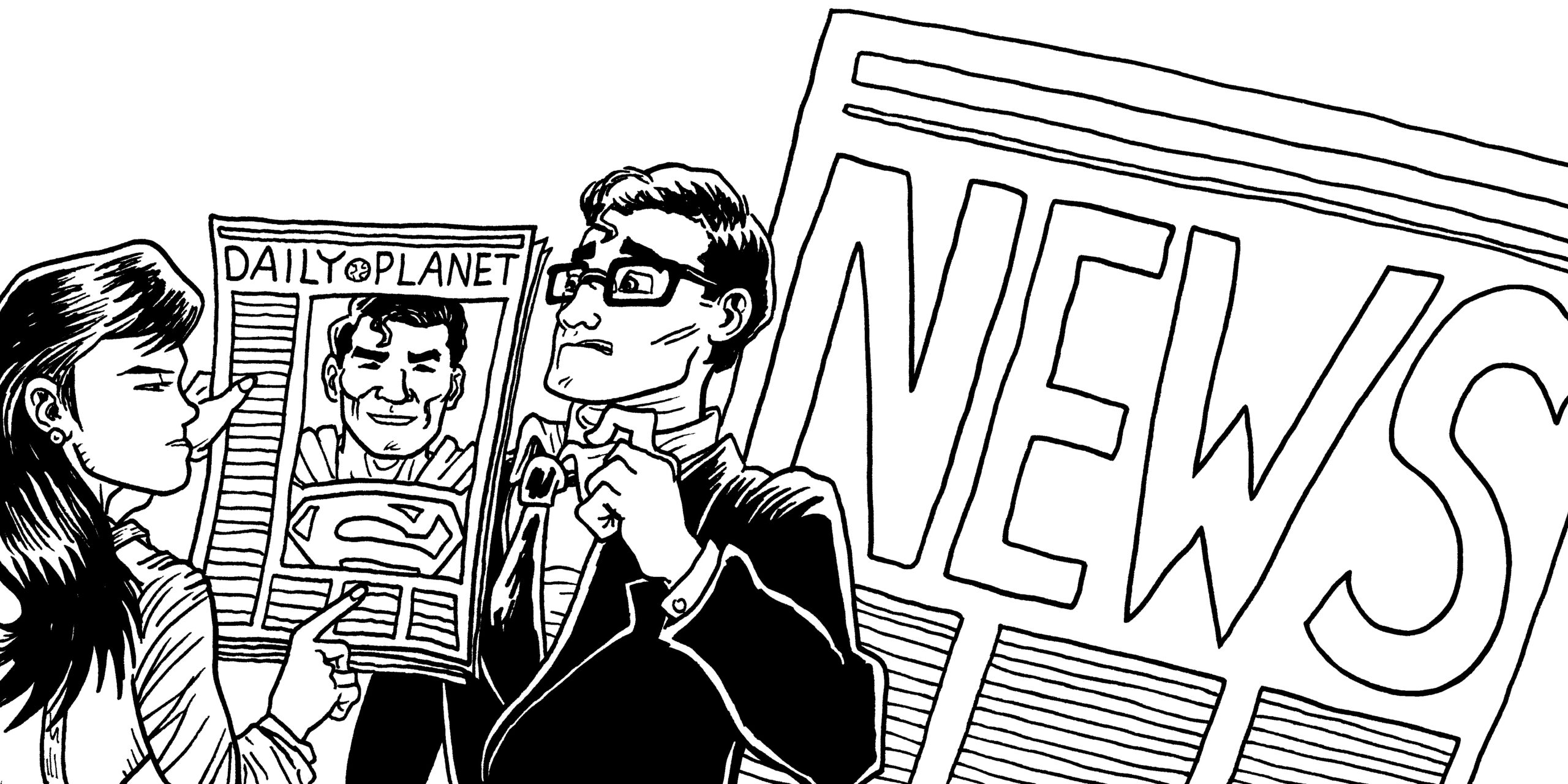 News Around the Net!
I am so excited that Rian Johnson has made a sequel to Knives Out!  Here's a trailer:
That looks like a lot of fun; I can't wait.
This is a beautiful trailer for Steven Spielberg's upcoming semi-autobiographical film The Fabelmans:
I am always going to be interested in a new Steven Spielberg film, and that trailer really looks marvelous.  I can't wait to see it.
I have tickets to see Clerks III during its limited theatrical run next week.  I'm excited for it!  I think this new trailer is great.  (I can't embed it — click through the link to watch it on YouTube.)  I have great affection for the original Clerks and all of Kevin Smith's first run of View Askewniverse films from the nineties.  Clerks II was mediocre, but I sort of love the idea that every few decades he returns to revisit these characters.
I'm intrigued by this upcoming release of an updated and expanded version of The Beatles' Revolver!  Revolver has always been one of my favorite Beatles albums.
Wow, they finally made a third Fletch film!!  There have been rumors about this for decades.  (I'd have loved to have seen the version Kevin Smith was going to make with Jason Lee back in the early aughts…)  I think Jon Hamm has the potential to be a terrific Fletch, and this trailer for Confess, Fletch is fun:
I don't know what the title means, but this trailer for Martin McDonagh's new film The Banshees of Inisherin, starring Colin Farrell & Brendan Gleeson, has piqued my interest:
What the heck is going on in this trailer for The Menu, starring Ralph Fiennes, Anya Taylor-Joy and Nicholas Hoult?  This looks like a weird one:
We've gotten a lot of cool Marvel news out of D23.  First off is a trailer for the Secret Invasion Disney+ show, which looks great so far:
I'm also interested to see a trailer for the long-rumored Werewolf by Night:
What is that going to be like??  I'm interested to see what Marvel has done with this classic character/concept from the seventies.
I've been suspecting for years now that Marvel Studios was slowly building up to a Thunderbolts movie, bringing together a team of villains (or at least anti-heroes).  I'm excited by the official announcement of the lineup!  I'm happy to see Ghost from Ant Man and the Wasp included!
Here's a great trailer for The Mandalorian season three:
I love seeing Bo Katan back in such a big way.
I'm even more excited by this tantalizing preview for Tales of the Jedi:
I am very, very excited by the glimpses of so many fascinating characters, from Ahsoka to Dooku to Qui-Gan Jinn.  Star Wars animation overseen by Dave Filoni rarely lets me down.  I can't wait for this.  (It's also funny to see that very distinct logo, which I remember from one of the earliest Dark Horse Star Wars comic book series from the nineties.  Will this be a continuing anthology series?  I hope so!)
This new trailer for the Willow Disney+ show makes me very happy:
There's been a flurry of Star Trek announcements recently.  It's all a sort of good news/bad news situation for me.  First off is a trailer for the third and final season of Star Trek: Picard:
So, that's a solid trailer and it's great to see the whole TNG gang again (particularly Gates McFadden as Dr. Beverly Crusher, whose absence from the Picard series has felt wrong to me).  I'm excited to see the Titan but don't understand why the Titan looks all wrong.  (Riker's post-Enterprise command was designed for the covers of the Titan book series.  I can understand the show's not using that design, but to my enormous delight when the Titan appeared on the animated Lower Decks series, they PERFECTLY recreated the Luna-class Titan.  So why does the Titan look all different here???  I'd object less if the redesign was good, but the weird, boxy look of the Titan here feels off to me.)
For years we've heard that Nicholas Meyer, who is responsible for some of my all-time favorite Star Trek ever (he wrote and directed Star Trek II: The Wrath of Khan and Star Trek VI: The Undiscovered Country, and he wrote all of the 1986 portions of Star Trek IV: The Voyage Home), had written a three-part TV mini-series depicting Khan's time between "Space Seed" and Star Trek II.  For reasons that boggle my imagination, Alex Kurtzman (the fellow unfortunately running modern Star Trek) and his team chose not to make it.  So I have mixed emotions that the story is finally being released… as a scripted podcast.  I'm glad this story will see the light of day at long last… but come on, this should be a big-budget TV mini-series, not a radio show.
Then there is this wild news: Carol Kane is joining the cast of Star Trek: Strange New Worlds!  Wow!  I love Carol Kane!!  I'm having a hard time imagining her on Star Trek, but she looks great in the photo in that article and I'm curious to see how she fits it.  (I still haven't finished the first season of Strange New Worlds.  Every other Trek fan I know seems to love it, but to me, not being awful doesn't make it good.)
I certainly hope that Bruce Timm's new Batman animated series Caped Crusader finds a new home after getting dumped by HBO Max as part of the continuing bloodbath/upheavals there.  Ugh.  I'm very excited for this new animated series by the mastermind of Batman: The Animated Series.
Speaking of cancellations, UGH: Amazon has cancelled Paper Girls, the adaptation of the terrific comic book series by Brian K. Vaughan and Cliff Chiang.  I haven't had a chance to watch the show yet.  I guess I should have watched it sooner to show Amazon there were more people out there who cared about this.  I'm still hoping to watch it soon, but it'll be a shame if we only get part of the story.  The Deadline article says that Legendary TV is shopping the show around; I hope they find it a new home.
Looks like 20th Century (it's weird not writing "Fox" at the end of that studio title) is working on a new Planet of the Apes film.  I loved the recent trilogy and I'm curious to see where they'll go next.  Will this continue the story, or will they reboot again?
This is interesting: Pixar is making a sequel to Inside Out!  (I loved the original film.)  Less exciting: apparently some of the original film's voice cast aren't planning to participate because of what they feel are low-ball salary offers.  Urgh.  I hope they can work that out.
I'm excited that it looks like Francis Ford Coppola is finally getting to make his long-in-development sci-fi film Megalopolis, and the cast looks great.  I'd very much love to see another great film from Mr. Coppola.
Click here for a great interview with Steve Martin, discussing Only Murders in the Building and his long career.
Wow, Jamie Foxx does an incredible impression of Donald Trump.  Watch this short clip and be amazed.
Thanks so much for reading!
Please support my website by clicking through one of our Amazon links the next time you need to shop!  As an Amazon Associate, I earn from qualifying purchases.  That means I'll receive a small percentage from any product you purchase from Amazon within 24 hours after clicking through.  Thank you!