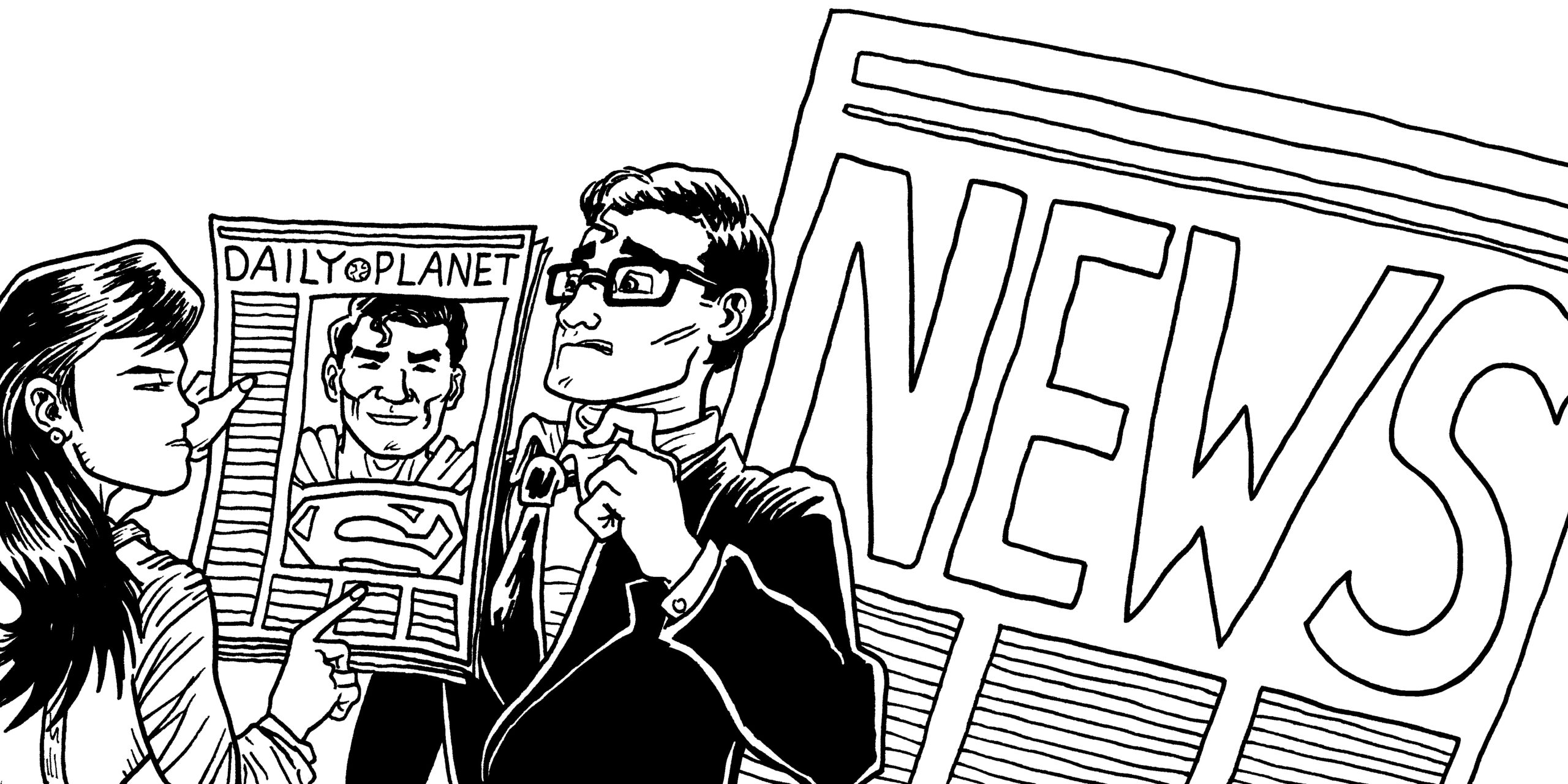 News Around the Net!
Let's kick things off with this spectacular trailer for Ant Man and the Wasp: Quantumania:
That trailer is deliriously good. I've really loved both the first and second Ant Man films, and I'm so happy to see Paul Rudd & co. back for a third go-round.  I love that this series looks to be getting so epic.  I love the perfect use of Elton John's Goodbye Yellow Brick Road on the soundtrack.  I am beyond thrilled to see Jonathan Majors back (we first met his character on the finale of Loki), and in full Kang get-up!!  Oh wow, he looks so perfect as Kang.  I love the villainous Kang from the comics and I can't wait to see him on-screen.
But that's not the only great MCU trailer we got last week:
I have a general disinterest in Christmas stories in mainstream media (not everyone is Christian, ya know), but wow am I in love with this trailer.  I can't wait to see what James Gunn and co. have cooked up.  It's a pleasure to see the Guardians of the Galaxy again.  (Count me among those who were disappointed they didn't have more to do in Thor: Love and Thunder.)  I was smiling from start-to-finish watching that.  I can't wait for this one.
That's the only big James Gunn news recently, right?
Oh, wait…
I'm intrigued by the announcement that James Gunn and Peter Safran have been tapped to take over DC films for Warner Brothers Discovery.  The DC films have felt aimless for quite some time now.  There have been some good films (Peter Gunn's own Suicide Squad being my favorite recent one) and some bad ones (Wonder Woman 1984 was a let-down).  It's been very hit-or-miss, and the films have felt very disconnected, with some of the best ones (Matt Reeves' The Batman and Todd Phillips' Joker) being completely disconnected from the rest of the DC film universe.  I don't know so much about Peter Safran, but I love James Gunn, and I think it's cool (and surprising!) that Warner Brothers selected someone with as distinctive a voice as he has.
The two have a big hole to climb out of, and what's particularly weird about this moment is that we still have about a year of already-made DC films that have not yet been released… films like the sequels to Shazam! (Shazam: Fury of the Gods, which is currently scheduled to come out in March, 2023) and Aquaman (Aquaman and the Lost Kingdom, scheduled to come out in December, 2023) and also the much-delayed Flash movie starring Ezra Miller.  That Flash film seems to be a multiverse story (Marvel sure beat DC to the punch on that one), and for years now the rumor had been that the film would be used to reset the DCEU, moving it away from the look and characters from Zach Snyder's films.  I assume that will still be the case… though the recent news that Henry Cavill is reprising his role as Superman makes it feel like the Synderverse is still with us, in some form.  (Though I'd love to see Mr. Cavill given another go at the character of Superman in a very different type of film, one that hews more closely to the classic comic book version of the character.  We'll see what happens.)
I'm curious how Mr. Gunn's very distinct style and approach will be brought to the DC universe as a whole.  I don't expect a wave of films as gloriously profane and violent as The Suicide Squad and Mr. Gunn's amazing Peacemaker show.  Quite the opposite, frankly.  I think and hope that Mr. Gunn has a strong understanding of who these classic DC characters are, and how best to approach them.  We'll see… though I suspect it'll be some time before we actually get a sense of the new direction that Mr. Gunn and Mr. Safran are bringing to the DCEU.  I hope they succeed.
What else is happening?
Marvel has announced they're working on a Vision TV show, to follow the white Vision character introduced at the end of WandaVision.  The show is apparently going to be called VisionQuest, which makes me happy as John Byrne's VisionQuest storyline in Avengers West Coast is one of my favorite stories of all time.  I hope they borrow more than just the title.
I'm intrigued by this trailer for The Peripheral on Amazon:
I'm not sure what exactly is happening in that trailer, but it looks cool!  I love William Gibson and it's nice to see Chloë Grace Moretz back on screen in a leading role.  That the series is executive produced by Jonathan Nolan and Lisa Joy (Westworld) gives me some pause, but I don't want to ignore all that the two of them do well.  (I still need to get back to Westworld one of these days.  I really liked the first season, but it was so confounding at times that I felt I couldn't move onto season two without rewatching season one, and I never found the time.)
I'm happy that Jack Ryan is finally returning for a third season on Amazon, though this latest trailer doesn't blow me away:
I really enjoyed season one, but I thought season two was a let-down, too dour and uninteresting.  My fear from this trailer is that it's more of the same, with Jack on the run yet again.  I hope I'm wrong and the show can recapture what worked so well in season one.
A new Tom Hanks movie always interests me… though I'm not sure about this one:
I mean, I did laugh at a few Tom Hanks moments in there… but that looks schmaltzy and simplistic at first glance…
Is the new Avatar movie really going to be more than three hours long…?  Better question: do I care anything about a new Avatar movie?  I hope that, as usual, James Cameron can exceed expectations and blow me away…
Thank you for reading!
Please support my website by clicking through one of our Amazon links the next time you need to shop!  As an Amazon Associate, I earn from qualifying purchases.  That means I'll receive a small percentage from any product you purchase from Amazon within 24 hours after clicking through.  Thank you!