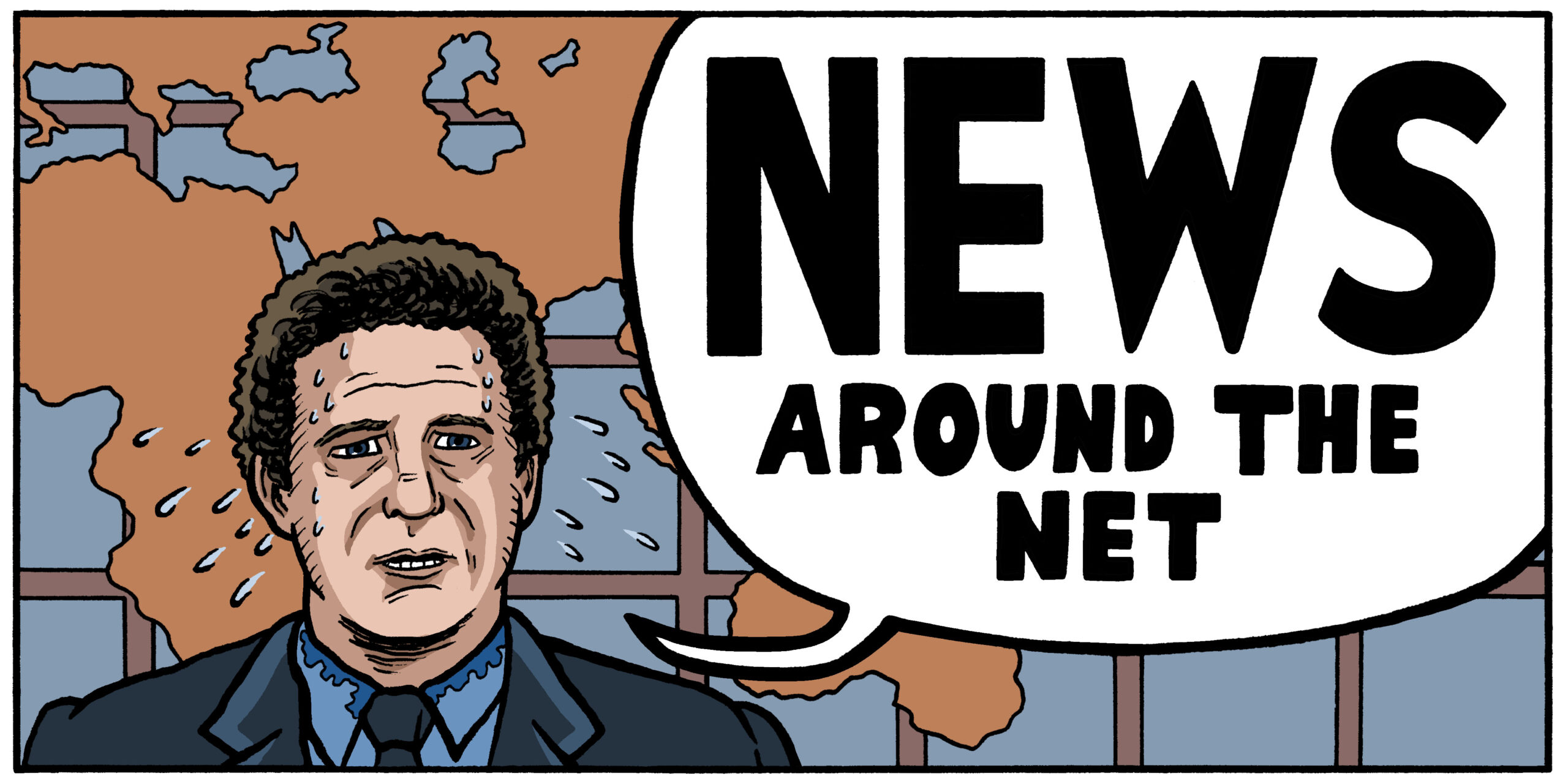 News Around the Net
Whoa!  Four decades after History of the World Part I, here comes History of the World Part II!!  How did I not know this was happening??
This is billed as a four-night event.  Will it be good?  I dunno, but that trailer is great and the cast looks amazing.  I'm excited.
Here's a new trailer for Ant Man and the Wasp: Quantumania:
I can't wait to see this! It's interesting to see this trailer lean into Jonathan Major's villainous Kang (though they don't call Kang by name!). (They do, though tease the still-years-in-the-future next Avengers film, which will be called The Kang Dynasty…!)
Speaking of Marvel and the Multiverse, here's a trailer for Spider-Man: Across the Spider-Verse:
It's hard to get too much of a sense of this new film from this trailer, but I loved Into the Spider-Verse so I am very excited for this sequel.
Here's a substantial new look at The Mandalorian season three:
What's the deal with those Jedi??  (My guess: it's a flashback to what happened to Grogu during the Purge.)  I can't wait for this.
This trailer for You People, starring Jonah Hill, Eddie Murphy, Julia Louis-Dreyfus, and David Duchovny made me laugh….!
I can't wait for Party Down season 3!!!  Here's a teaser:
So, wow, there's been a lot of craziness happening with the DC films at Warner Brothers/Discovery in the time since my last "News Around the Net" post!
Despite Henry Cavill's announcing his return to Superman just a few months ago, and his appearance at the end of Black Adam, it looks like Mr. Cavill is now out.  I'm a little bummed about that.  I can understand why they'd want to start fresh, but I liked Mr. Cavill in the role, and I'd have loved to have seen him in a movie that was more faithful to the Superman character.  I am intrigued to learn that James Gunn himself is writing a new Superman film.  I'm very curious to see what a James Gunn Superman film looks like!
Meanwhile, it doesn't look like there will be any sequels to Black Adam, despite how Dwayne Johnson was clearly hoping that film would start a new franchise.  Here's an interesting article on how Mr. Johnson's bid for power within the upcoming DC films flamed out.
Similarly, it looks like Patty Jenkins' planned third Wonder Woman film is not happening.  On the one hand, her Wonder Woman: 1984 was a big miss-fire.  (In hindsight, I think my review was more favorable than it should have been; early in the pandemic, I was just happy to see a new movie!!)  But I love Gal Gadot in this role, and I hope she continues playing the character in future films.  At the moment, that doesn't look likely, but I can hope.
I was sad to hear that Kirstie Alley passed away last month.  I will always love her performance as Saavik in Star Trek II: The Wrath of Khan, and, of course, like so many other people, I got so many years of enjoyment watching her hilarious work as Rebecca on Cheers.  She was brilliant on that show.  (Click here for a nice Rolling Stone article about Ms. Alley.)
This report of troubles facing the production of Francis Ford Coppola's in-production sci-fi film Megalopolis make me sad.  I hope Mr. Coppola is able to complete the film.  I really want to see it!
I cannot wait for Denis Villeneuve's Dune Part 2… and I'm intrigued to learn that Tim Blake Nelson has joined the cast!  I wonder what character he's playing?
Wow, a fifth season of Fargo is happening?  That's great news.  (Though I still need to catch up on the most recent seasons of the show!)
There has been talk of a sequel to Ridley Scott's Gladiator for years… but now it looks like that might actually be happening!  I'm intrigued.  I really like Gladiator.  I don't feel that film needs a sequel.  But I'm always interested in a new project from Ridley Scott.
Speaking of long-gestating sequels, Disney is apparently finally moving forward on a new Tron film (following 2010's Tron: Legacy).  The bad news: it's going to star Jared Leto…
OK, so Richard Linklater took twelve years to film (a bit each year) his wonderful 2014 film Boyhood.  Now, apparently, he's working on a new project that will take TWENTY years to make!  Yowza!  Looks like Ben Platt (Dear Evan Hansen), Beanie Feldstein (Lady Bird, Booksmart) and Paul Mescal (Normal People) are involved.  I hope I'm around to see this when/if they ever complete it.
Please support my website by clicking through one of our Amazon links the next time you need to shop!  As an Amazon Associate, I earn from qualifying purchases.  That means I'll receive a small percentage from any product you purchase from Amazon within 24 hours after clicking through.  Thank you!